Korean IP Office counterfeit crackdown; Trump fakes memo; Trinidad and Tobago joins Madrid System – news digest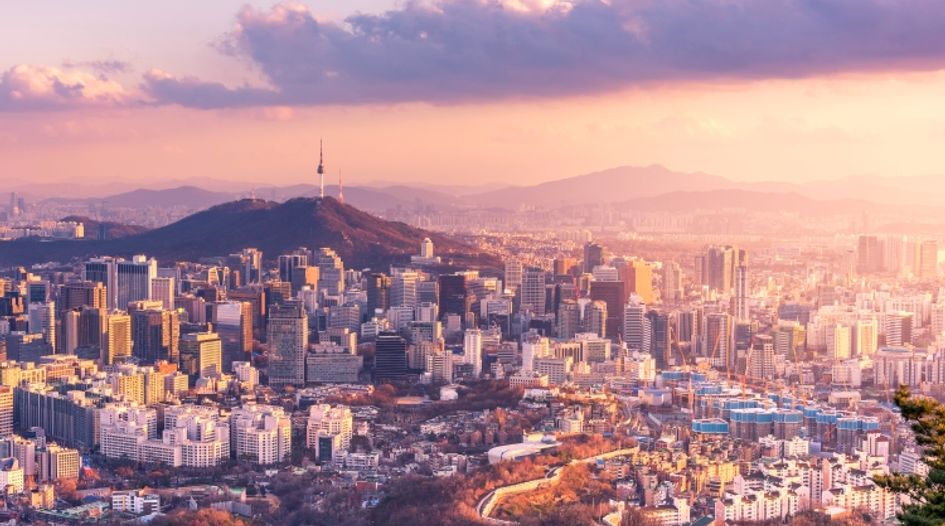 Every Tuesday and Friday, WTR presents a round-up of news, developments and insights from across the trademark sphere. In our latest round-up, we look at Batman, Dracula and Spiderman being the most used media brands used in movies and video games in the past four decades, Nestle beginning water brands sale, TD Bank filing an infringement lawsuit against Plaid, the Pakistan IP Office publishing a list of prospective geographical indications, and much more. Coverage this time from Trevor Little (TL), Bridget Diakun (BD), Joyce Ng (JN), Jonathan Walfisz (JW) and Tim Lince (TJL).
Market radar:
Batman beats Dracula – Batman, Dracula and Spiderman are the top three most-used franchise characters from movies and video games in the world's biggest media market over the past four decades, according to the first installment of a new series of Creative Economy Notes unveiled by WIPO Director General Daren Tang at the Frankfurt Book Fair. The note, "Batman forever? Do overlapping trademark and copyright frameworks affect the franchising of comic characters?" looked at the usage of comic and other characters in United States-based cinema and gaming between 1980-2019  - exploring how character owners use trademark protection for their characters, in addition to protecting them under the copyright framework and what this means in economic and policy terms. Overall Batman came out top, but combined the top three franchise characters have together generated some $5.89 billion in revenue over the period, WIPO's research revealed. "Comic and other franchise characters like Batman have entertained generations of children and adults alike and are a great example of how intellectual property systems help ensure these characters can adapt and remain popular even as technologies and platforms evolve," said Tang. "I'm really pleased to be able to launch our new 'Creative Economy Notes' series at the Frankfurt Book Fair, a valued WIPO partner that gathers together the world's publishing and creative-industry sectors to celebrate the creativity that brings people together." (TL)
Trump memo calls on harsher punishments for counterfeiters – A memo from US president Donald Trump to the Department of Homeland Security (DHS) has asked for legislative proposals to make e-commerce companies liable for the counterfeit good sales. The Presidential Memorandum on Stopping Counterfeit Trafficking on E-Commerce Platforms Through Fines and Civil Penalties directs the DHS to use the next 120 days to draw up plans to increase seizures of counterfeit goods imported into the US through e-commerce platforms as well as levying greater fines and civil penalties against those responsible. American Apparel & Footwear Association (AAFA) president and CEO Steve Lamar welcomed the memo: "The fight against fake consumer goods is about far more than lost sales and brand reputation. We continue to push e-commerce platforms to prioritise the sale of authentic product and to increase their vetting process for third-party sellers this holiday season and into the year ahead". The AAFA has already publicly supported two pending bills to improve transparency in the online ecosystem: the Stopping Harmful Offers on Platforms by Screening Against Fakes in E-Commerce (SHOP SAFE) Act 2020 and the Integrity, Notification and Fairness in Online Retail Marketplace (INFORM) Consumers Act. (JW)
Clarivate delivers litigation data through CPA Global Innography – Clarivate has announced today the integration of Darts-ip case law data with the CPA Global Innography IP intelligence and analytics solution. The move follows the acquisition of CPA Global by Clarivate, and will see the former's customers have access to multi-jurisdictional litigation data from 141 countries – covering millions of patent cases across 3,000 courts in Europe, Asia, and the US. Jeff Roy, president, IP group at Clarivate, said: "With all our acquisitions, including CPA Global and Darts-ip, it's important for us to focus on immediately delivering value to our customers. This integration represents one of the most popular Innography requests from our customers. We're listening, and we are hard at work helping our customers lower their total cost of doing business with customized packages and fully integrated solutions. Today's announcement is a terrific early indicator of how our customers will benefit from the combination of Clarivate and CPA Global, and we're excited about what the future will bring." (TL)
Insurer launches M&A IP risk assessment tool – Insurance company CFC has launched a risk assessment tool for intellectual property during M&A activity. "Buyers frequently purchase transaction liability insurance to protect themselves against financial loss resulting from breaches of the representations and warranties made by the seller regarding the company being acquired, including reps and warranties in relation to IP. While these policies afford some IP protection, the extent of this protection can vary depending on the scope of the IP reps and warranties," said Angus Marhsall, transaction liability practice leader at CFC. He continued: "We believe this powerful combination can act as a deal facilitator, smoothing the negotiation of IP reps and warranties and providing peace of mind for both the acquisition and integration stages of a transaction." (JW)
Ascena Retail Group receives $35 million offer for tween brand Justice – Ascena Retail Group, the parent company of Ann Taylor and Lane Bryant, is one of many companies to have filed for Chapter 11 since the coronavirus struck. The company was mentioned in our recent data analysis of the trademark portfolios that had either recently changed hands or were owned by companies that had filed for bankruptcy. At the time we reported that Retail Ecommerce Ventures had purchased the Dressbarn's brand from Ascena for about $5 million in October 2019 (before it had filed for Chapter 11). The retailer also had made plans to sell its plus-size chain Catherines out of bankruptcy for $40.8 million after holding a bankruptcy auction for Catherines' IP and e-commerce business. In the latest development Ascena has reached a deal for Premier Brands Justice, an acquisition vehicle of IHL Group, to serve as the lead bidder for the sale of the intellectual property, e-commerce business and other assets of the Justice brand, reports The Wall Street Journal. IHL Group is a New York-based apparel maker and distributor, and is a division of USA Apparel Group Inc., which has a portfolio of licensed brands including Aeropostale and BCBG. The agreement is subject to better bids and final approval. The proposed bid deadline is 2 November with a potential auction to be held a few days later. Ascena purchased Tween Brands Inc., the former owner of the Justice chain, in 2009 in a stock-swap deal valued at $157 million. (BD)
Nestle starts sale of water brands portfolio – Nestle is looking to divest its slow-growth water brands to focus on its premium names like Perrier and San Pellegrino. According to Reuters, the multinational heavyweight has kicked off the sale of its North American water brands including Pure Life, Poland Spring, Deer Park, Ozarka, Ice Mountain, Zephyrhills and Arrowhead. The brands could fetch up to $5 billion. Morgan Stanley is running the sale, and Nestle wants first-round bids in by the end of October. Private equity funds, like Apollo, are expected to show interest, as well as industry players like Refresco, Primo Water and Niagara Bottling. Nestle CEO Mark Schneider has been reshaping the portfolio since he took the role in 2017 having bought and sold around 50 businesses. (BD)
KIPO vows counterfeits crackdown – The Korean IP Office (KIPO) has revealed a staggering 204% annual increase in reported online counterfeit products in Korea this year (up to August 2020), and says that just 2.8% of these cases are being investigated. The reasons for the low number of investigations, says KIPO director Kim Yong-rae, is "due to the lack of investigative personnel" because of the covid-19 pandemic. However, the office is refusing to back down, and is planning countermeasures to "effectively block the online distribution of counterfeit products and minimise consumer damage with limited enforcement personnel". Those measures include bringing in 'online crackdown experts' dedicated to removing counterfeit postings and closure of illicit websites. Secondly, there is also a plan to amend Korea's Trademark Law to impose "responsibility for preventing trademark infringement" on online platform companies and all intermediaries. (TJL)
Legal radar:
TD Bank files infringement suit against Plaid – TD Bank Group has filed a lawsuit in New Jersey against fintech data transfer network Plaid. TD Bank's filing accuses Plaid of using a platform interface for financial services applications that infringes on its trademarks, logos and green colour scheme and that the interface 'dupes' consumers into believing they are entering personal banking information into TD Bank's platform. Court records show that TD Bank chose to take legal action after multiple attempts to settle the matter outside of the courts. Greg Braca, president and CEO of TD Bank, said: "By mimicking TD's login screen, Plaid creates the false impression that consumers are engaging directly with TD Bank or entering their banking credentials into TD's secure digital and mobile app platforms or a platform authorised by TD, when that is not the case." Since Visa announced it would purchase Plaid for $5.3 billion earlier this year, the two have faced a series of class action lawsuits accusing the company of selling information obtained through undisclosed log-ins to customer accounts. (JW)
Office radar:
(For more of the latest coronavirus-related updates from national IP offices, please read our dedicated article which is being continuously updated)
Trinidad and Tobago joins the Madrid System – As of 12 October 2020, Trinidad and Tobago has acceded to the Madrid Protocol, which will enter into force for the country on 12 January 2021. It is the 107th member of the Madrid System, which now covers 123 countries. (BD)
Plans revealed for CarIPI – This week  the CARIFORUM Directorate, along with IP offices of its member states, the European Union, and the EUIPO, met virtually to discuss the present and future activities of CarIPI, a European Development Fund (EDF) initiative which aims to promote and boost innovation and IP rights in the Caribbean region. At the meeting the EUIPO introduced its second work plan, which will run to October 2021 and encompasses work around trademarks, designs, geographical indications and plant variety rights ,including communication actions to showcase how Caribbean producers can reap more benefits from their origin-linked products, and webinars and events responding to the training needs of Caribbean IP offices, enforcement agencies, policy makers, and Small and Medium-sized Enterprises EUIPO deputy executive director, Andrea di Carlo stated: "Let's recall that countries with a well-functioning system of IPR protection tend to attract more investment, stimulate more innovation and increase trade volumes. Ultimately, we are aiming for a business environment in which companies are more likely to prosper and create jobs and growth. That's particularly vital for the smaller companies who, as a result of the accelerated move towards online sales during this pandemic, are increasingly reaching out to global markets. These ways of delivering added value to businesses will be echoed in the implementation of CarIPI, especially since support to SMEs is pivotal in CARIFORUM." (TL)
Pakistan IPO publishes prospective GI list – The Pakistani IP Office has posted a "non-exhaustive list of prospective geographical indications", which was included in the registry's latest official gazette. The list, which can be viewed here, includes 79 prospective GI brand names in total, including basmati rice, khyber guns, kilash dress, mansehra tea, namal trout, okara potato, sukkur dates, truck art, and ziarat apples. (TJL)
And finally...
Leading corporate trademark teams recognised – This month the winners of the WTR Industry Awards 2020 were announced in a series of online ceremonies. Among those honoured were teams from 3M, Amazon.com, Daimler, Entertainment One, MF Brands Group, Tommy Hilfiger, Unilever, Verizon and Western Digital. Now in their 14th year, the WTR Industry Awards recognise the vitally important work carried out by in-house trademark counsel and identify those teams and individuals that are performing their functions to the highest possible standards. The winners reveal usually takes place following an exclusive champagne reception during the INTA Annual Meeting but this year everything is, of course, different. Therefore, today we hosted a series of virtual awards ceremonies online. While the format was different, the winners – and indeed the teams that made the shortlist – deserve the greatest celebration for the high level of work that they have undertaken and the contributions that they have made to both their enterprises and the wider trademark environment. This year's In-house Leader of the Year was Ali Buttars, head of trademarks at Netflix. The recipient of this year's other individual award, the Lifetime Achievement Award, was Mary Boney Denison, who retired from her position as USPTO commissioner for trademarks at the end of 2019. The full winners list is available here.