KIPO warns of Brexit damage, fake water filters, and call for fast-food packaging regulations: news digest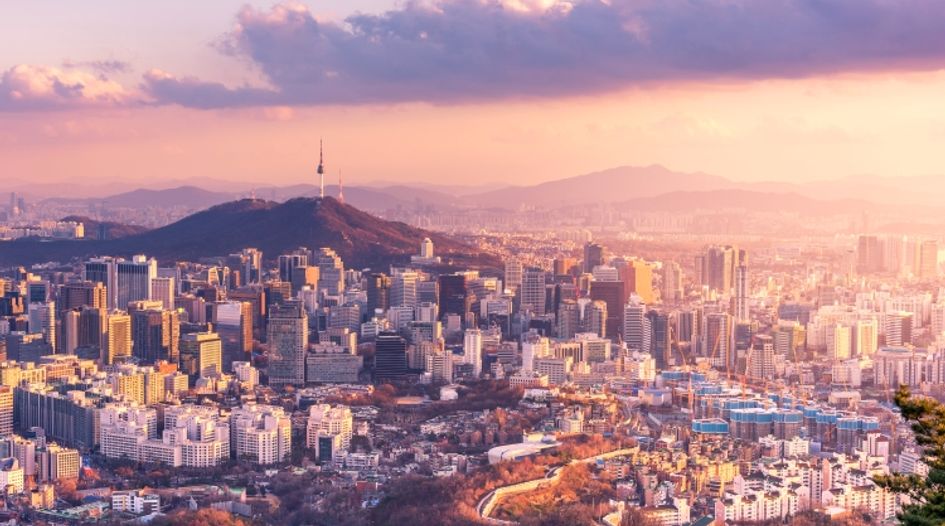 Every Tuesday and Friday, WTR presents a round-up of news, developments and insights from across the trademark sphere. In our latest edition, we look at Saks partnering with Authentic Brands to acquire Barneys, a start-up bank suing Facebook for trademark infringement, the CCFN being granted observer status at WIPO, the UKIPO publishing advice on the exhaustion of IP rights after Brexit, and much more. Coverage this time from Trevor Little (TL), Bridget Diakun (BD), Jonathan Walfisz (JW)  and Tim Lince (TJL).   
Market radar:
Call for end to wild west of fast food packaging – Earlier this month we reported on the Food Ethics Council's Food Policy on Trial event, which saw experts from a range of fields make the case for and against plain packaging for junk food. Following the debate, the 'jury' convened to deliberate whether plain packaging would be a desirable policy. The verdict? That much stronger regulation is needed on packaging and on food and drink claims, both in what is allowed and how strictly that is enforced. 'Fake farms' and cartoon animations shown on pack to market unhealthy products to children were two examples of where the jury agreed that bans were needed. The jury did notice, though, that there are problems with the idea of introducing plain packaging on worst-offending food and drink categories, not least setting boundaries about what should and should not be included. However, they found that the threat of such a radical idea opens up the space for other interventions to be brought in. Of course, this was a theoretical policy debate but it served to highlight arguments on both sides of the debate, and how emotive they can be. (TL)
Majority of young 'do not admire any brands' – New research has found that a majority of UK young people do not admire any brands at all. The findings include 70% of Millennial and Generation Z consumers claiming to admire zero brands, with 40% saying they want to try a product in-person before making a purchase. The CEO of Qudini, which undertook the study, commented: "Younger generations of shoppers know that they're highly sought-after by retailers, so their expectations of what constitutes a positive brand experience are heightened. Brands who meet these expectations will attract the lion's share of a youth consumer segment who still place huge value on the need to see and try on products, along with the social aspects of shopping." (TJL)
Federal officials seize a mass shipment of counterfeit Nikes – US Customs and Border Protection officers have reported that a shipment, purposefully mislabelled as 'napkins' but filled with 14,806 pairs of counterfeit Nikes, has been seized at the Los Angeles/Long Beach seaport. The confiscated items are worth an estimated $2.2 million. Air Jordan 1 Off-White Air, Air Jordan 12, Air Jordan 1, Air Jordan 11 and Air Max 97 were the affected Nike brands, with the shipment was arriving from China. (BD)
CCFN granted observer status at WIPO – The World IP Organisation (WIPO) has granted observer status to the Consortium for Common Food Names (CCFN), a US-based organisation that opposes what it perceives as generic terms being protected by geographical indications (GIs). Reacting to the development, CCFN executive director Jaime Castaneda said: "GI applications for genuinely unique regional specialties deserve protection and should be registered; GI applications that would infringe on others' rights to use widely used terms should rightfully be rejected. This is what CCFN will continue to fight for. CCFN has already been active in WIPO for years; we look forward to continuing productive discussions that consider food and beverage producers and consumers in all areas of the globe." Earlier this year, the CCFN wrote exclusively for WTR to outline its viewpoint on GIs in a debate with oriGIn, an organisation that seeks stronger protection for GIs. This latest move at WIPO will ensure the organisation has a more prominent voice in the global GI debate. (TJL)
Officials ramp up anti-counterfeiting operations ahead of Halloween – Homeland Security Investigations officers have warned that they will be going through stores in Arkansas, Mississippi and Louisiana to remove fake products ahead of the upcoming Halloween. In particular, they will focus on confiscating counterfeit contact lenses and other cosmetics which pose serious health risks. (BD)
$1m worth of counterfeit pharmaceuticals seized in Johannesburg ­– South African police have confiscated R14 million (nearly $1 million) worth of counterfeits, including condoms, Viagra tablets, and skin lightening creams, at the China Multiplex storage facilities in Johannesburg. No suspects have been arrested in connection to the seizure, reports IOL. Other goods confiscated included shoe polish, razor blades, hair extension pieces, hair dye, deodorants, baking powder, yeast, spices, cigarettes, and light bulbs. The 13 October raid follows another the previous week which confiscated counterfeit sanitary towels and running shoes estimated to be worth R12 million ($800,000). (JW)
PatentSight enters into strategic partnership with Statista – PatentSight, a patent analytics platform, has joined forces with Statista to develop analyses and insights and publish this information on Statista's online statistics portal. The partnership will allow PatentSight access to Statista's international user base. This agreement indicates the growing prevalence of IP as well as the importance of Big Data. (BD)
Saks partners with Authentic Brands to acquire Barneys – Saks Fifth Avenue has teamed up with Authentic Brands Group to save Barneys from bankruptcy. The pair are paying $270 million for the struggling business, and if it is approved Barneys will keep its Beverly Hills, Midtown Manhattan and Boston stores, and it will also get a presence in Saks stores. ABG would acquire the Barneys brand and Saks would pay a licensing fee to operate its domain name and create its own Barneys store. Barneys is not the first, nor will it be the last, brick-and-mortar to hit hard times, and it serves as an important lesson. Traditional retailers must adapt to changing consumer demands in order to be relevant in a highly competitive market. Further, even if the business goes under, brands represent an everlasting asset if they are afforded proper investment and protection. (BD)
Legal radar:
Start-up bank sues Facebook for trademark infringement – Current, a start-up bank, has accused Facebook of trademark infringement for the Calibra logo of their Lybra cryptocurrency, reports The Verge. Among the usual defendants, Facebook, Calibra, and an IP owning subsidiary, is Character, the design agency that made the Calibra logo. Intriguingly, Character had also designed Current's logo three years prior to Calibra's. (JW)
Office radar:
UKIPO publishes advice on exhaustion of IP rights after Brexit – The UK Intellectual Property Office has published an explanation of the actions parallel exporters to the European Economic Area (EEA) and right holders will need to take after Brexit. Created on 14 October, just under two weeks before the supposed 'Brexit day' on the 31st, the page is scant on detail but the guidance presumes the expected one-way arrangement of goods first placed on the UK market no longer being exhausted in the EEA. The brunt of the advice is for parallel exporters to 1) find out if you are parallel exporting goods, 2) to contact the rights holder about getting permission post-Brexit, and 3) be ready to review business arrangements. The ultimate advice for IP rights holders is to seek legal advice. The new page from the UKIPO is consistent with a raft of UK government advice. (JW)
KIPO warns of Brexit damage – The Korean Intellectual Property Office (KIPO) has published a lengthy warning on the dangers to Korean brands due to Brexit. "In spite of the UK's efforts to minimize confusion, the KIPO has not been able to respond properly to the rights holder and the applicant, including automatic succession of rights or opt-out claims, separate filing through the UK Intellectual Property Office, and reapplication on time," the post states. "As this is an inevitable situation, we cautioned our company to avoid the damage caused by Brexit." It is unusual for a registry to come out quite so strongly on the potential fallout from Brexit, but it highlights the concern that some IP offices have in terms of protecting their users and domestic companies. (TJL)
Argentinian registry introduces digital priority certificates – The Argentina IP Office (INPI) has announced it will delivery brand priority certificates digitally from November 1 2019. The measure is reflected through a new resolution, 2019-275, and is aimed at reducing paper usage and creating more efficient procedures for users and the registry. (TJL)
Media watch:
Labels confirm convicted paedophile will not receive Joker royalties – Last week, WTR reported on media coverage centered on the suspected royalties to be received by convicted paedophile Gary Glitter after his song 'Rock and Roll Part 2' was featured in Joker - with the resulting media storm highlighting a number of brand reputation challenges. The music labels in possession of Glitter's publishing interest for the copyright of his songs, Snapper Music and Universal Music Publishing Group, have now both said he does not get paid for the use of his songs, an announcement which may not get the same level of coverage as the initial backlash. (JW)
Focus on fake water filters – An investigation from US outlet InvestigateTV has raised the sophisticated tactics being undertaken by producers of fake water filters. It includes comments from the Association of Home Appliance Manufacturers, which notes that the issue of counterfeit water filters is a "growing problem" in the United States. "We can't estimate the entire size of the problem, but we know that it's in the millions," said an association spokesperson. "The counterfeiters are stealing the brand identity, the logos and even the certification marks that the real companies are paying thousands and thousands of dollars to attain. They are not made with the same materials. They are using subpar plastics that are actually allowing toxic chemicals to leach into the clean water, which is very scary." The investigation went deep into the tactics being used, and even attempted to drive to the address on the shipping label of a fake filter – unsurprisingly, the address did not exist. (TJL)
On the move:
Akin Gump strengthens litigation bench – Akin Gump has hired M Andrew Holtman and C. Brandon Rash as partners within the IP practice in Washington DC The pair focus on patent litigation within the high-tech sector and have joined the firm from Finnegan, Henderson, Farabow, Garrett & Dunner. Holtman and Rash handle matters before the PTAB, the International Trade Commission (ITC), district courts as well as the US Court of Appeals for the Federal Circuit. (BD)
Mathys & Squire doubles Munich partner headcount – Mathys & Squire has announced the strategic hire of IP partner Andreas Wietzke, who joins the firm as a partner from German Patent Attorneys Bals & Vogel. The move means that Mathys & Squire now has two partners in its new Munich office, which opened in July 2019. Wietzke is a German patent attorney and a European patent, trademark and design attorney, with areas of expertise in software, telecommunications, medical devices, process engineering and mechanical engineering. (TL)
Michael Best grows Raleigh office – Michael Best has added a number of new attorney's to its Raleigh office through outside hires as well as an acquisition. One notable addition is Bernarnd A Brown II, who has joined the firm as senior counsel within the IP group. He previously worked as a senior associate with Brinks Gilson & Lione. (BD)
IP litigator joins Husch Blackwell – Jennifer Hoekel has joined Husch Blackwell as a partner within the technology, manufacturing and transportation group as part of the IP litigation practice team, according to a press release on the firm's website. She handles the gambit of disputes representing clients in matters relating to trademarks, copyright and advertising. (BD)
Kilpatrick Townsend makes trademark hire – Betsy Bengtson has been appointed to associate within Kilpatrick Townsend & Stockton's trademark and copyright team, according to an announcement on the firm's website. She is experienced in managing domestic and international portfolios across sectors. Bengston will be joining the Denver office. (BD)
And finally...
Managing Trademark Assets returns to London – WTR is pleased to announce that, following the success of this year's event, Managing Trademark Assets Europe will be returning to London on 28 January 2020. The event provides an opportunity for attendees to hear best practice and insight from leading in-house counsel from the world's biggest brands as they discuss their approaches to critical areas, as well as share their own insights with peers and colleagues. For the upcoming event we are also increasing the interactive nature of the programme, introducing informal, small-group discussions on dispute resolution scenarios - allowing participants to workshop possible responses with their peers and colleagues. Among the other areas to be explored are budget management, dispute negotiation tactics, best practices around diversity and team building, and how to fight counterfeits on a finite budget. The current registration rate for the event is £395 (excluding VAT). To sign up to attend Managing Trademark Assets Europe, click here. (TL)