KIPO urges idol IP protection, Extinction Rebellion brand headache, and CCFN praises US-China deal: news digest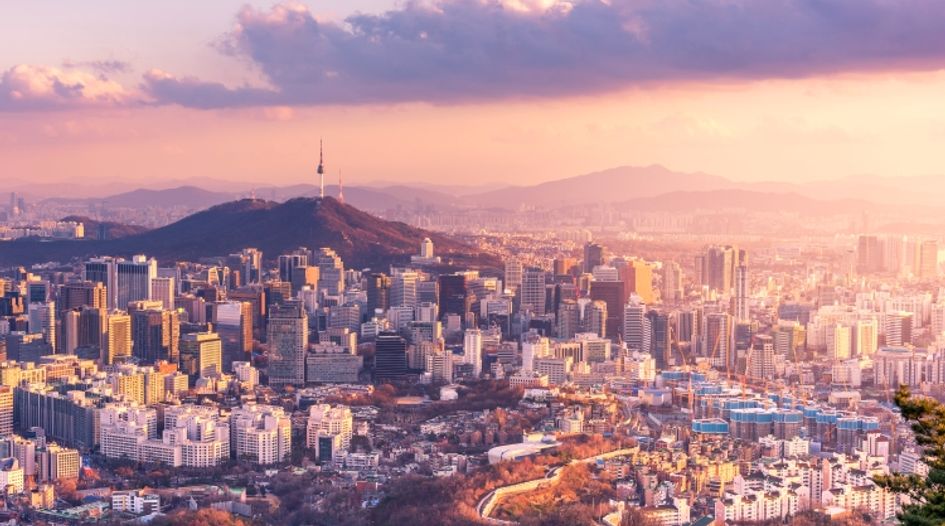 Every Tuesday and Friday, WTR presents a round-up of news, developments and insights from across the trademark sphere. In our latest edition, we look at a Love Island star being reprimanded due to an Instagram post, the battle against counterfeit pharmaceuticals, the theme for World IP Day 2020, the Chilean IP office being praised for a reduction in gender gap, and much more. Coverage this time from Trevor Little (TL), Bridget Diakun (BD), Jonathan Walfisz (JW) and Tim Lince (TJL).
Market radar:
CCFN praises US-China trade deal – Earlier this week, the United States and China signed a major new trade deal which promises to provide stronger protections for intellectual property. WTR has already published the key brand protection takeaways, including pledges from the Chinese government on anti-counterfeiting, bad-faith trademarks and geographical indications. On that latter point, we noted in our coverage that the agreement has "tough" stipulations that broadly align with the stance of the influential Consortium for Common Food Names (CCFN), which has written for WTR about how it opposes attempts (especially by the European Union) to 'monopolise common names' (eg, Mozzarella and Parmesan). Within hours of our article being published, the CCFN officially released its response to the US-China trade deal – and unsurprisingly, they are happy about it. "The IP chapter will enhance protections for US brand names and will also help address the potential for inappropriately 'overprotecting' GIs in ways that shut out US agricultural and food producers," said CCFN executive director Jaime Castaneda. "American producers and manufacturers are unduly harmed when foreign nations intentionally misuse GIs to restrict fair competition. We are grateful that the US Trade Representative and his team of negotiators recognised the severity of these trade barriers to US growth in China and took decisive action to improve protections for common food names." At the time of publication, the Organisation for an International Geographical Indications Network (OriGIn), which advocates for stronger GI protection, has not responded to the agreement – but our prediction is that it won't be as cheerful as the CCFN's response. (TJL)
Fashion brand and Love Island star reprimanded due to Instagram post – Over in the UK, the Advertising Standards Authority (ASA) has ruled against Love Island star Molly Mae Hague over an Instagram post deemed to be not adequately identifiable as a marketing communication. The post featured Hague wearing a coat from fashion brand Pretty Little Things, with the company's Instagram account tagged in the post. In a response to a complaint that the post was not clearly tagged as marketing, Pretty Little Things confirmed that Hague was a brand ambassador for the company. They also added that, in accordance with her contract, Hague must ensure any advert "is obviously identifiable to the consumer". However, they stated that the specific post "was an 'organic' feed post, was not part of their contractual agreement and was outside its scope", adding that Hague posted "because she liked the outfit and had therefore tagged @prettylittlethings" (and further provided examples of similar posts posted before the contractual relationship began). However, this was not enough for the ASA, who upheld the complaint, primarily because it lacked a clear identifier in the post itself (ie, using '#ad' in the caption). The decision is a reminder of the brand risks when working with influencers, and the legal hurdles that must be overcome to ensure such campaigns and partnerships are effective and compliant. It's for that reason that WTR has previously focused on what legal counsel must know when working with influencers. (TJL)
Battle against counterfeit pharma packaging raised – Pharmaceutical industry outlet The Pharma Letter has published a column on the rising problem of counterfeit medicines packaging. The latest data shows that around 62% of medicines purchased online are illegal, with the criminals becoming "alarmingly good at replicating manufacturers' branding". Positively, the column notes a number of packaging tactics that pharma companies can implement to combat such illicit activity, including: traceability coding, secondary packaging (or point-of-sale packaging), QR codes, textured labeling, and tamper-proof packaging (such as a unique number in the barcode). (TJL)
Danny Dyer filed trademarks for his name – Famed Eastender and UK television personality Danny Dyer has successfully filed trademark applications with the UK Intellectual Property Office (UKIPO). The marks will allow him to sell merchandise bearing his name, reports The Mirror. Interestingly, in checking the veracity of the Mirror's story, this journalist came across a 2012 UKIPO registration for DANNY DYER whose owner may well be Danny Dyer (real name Daniel John Dyer), however the trademark owner seems to have been misspelled as 'Danial John Dyer'. (JW)
Legal radar:
Extinction Rebellion trademark; brand headache continues – Last September, WTR revealed that a trademark application was filed in Germany for a logo related to the Extinction Rebellion climate change movement. The application, which was initially filed on 7 August by Frankfurt resident Daniel Seiffert, reached registration on 5 September. At the time, a spokesperson for Extinction Rebellion confirmed the application was not related to the activist group and that it was "looking into it". In the months since, the group appears to have taken brand protection more seriously. The aforementioned German trademark registration was cancelled by the German IP Office (DPMA) in December at the request of the applicant. On top of that, a business entity related to Extinction Rebellion filed a trademark application for the group's name at the UK IP Office on 21 November. The application is for a range of goods and services, including badges, bags, and clothing. The move, assuming it reaches registration, should prove valuable for the climate activists. As a news article reported this week, posters using the group's hourglass logo were spread around Brighton in the UK that spread extremist messages about race and immigration. An Extinction Rebellion spokesperson confirmed that the group "is not associated with these racist posters" and "do not endorse these vile messages". The fake posters are a reminder of how well-known the Extinction Rebellion logo is, and the brand protection challenges (especially from those that oppose them) that the climate activist group faces in the months and years ahead. (TJL)
Office radar:
World IP Day 2020 theme unveiled – The World Intellectual Property Organisation (WIPO) has announced the theme for this year's World IP Day. Held on 26 April 2020, World IP Day's theme will be 'Innovate for a Green Future'. With IP at the root of all innovation, the theme was thoughtto perfectly encapsulate the growing relevance of laws made to protect the rights of creators. WIPO writes: "We consider how trademarks and other identifiers support the emergence and growth of businesses built on principles of environmental sustainability, enabling them to offer a broader range of eco-friendly products and services." (JW)
Peru IPO opens consultation on GIs and ETGs – The IP Office of Peru (INDECOPI) this week opened a public consultation into a proposal on protecting typical dishes of Peruvian cuisine. Specifically, it looks at how guaranteed traditional specialities (ETGs) and geographical indications (GIs) could be regulated to help "promote the gastronomic offerings typical of Peru". When it comes to ETGs, the registry states that dishes including 'la papa a la huancaína' ('huancaína potatoes') and 'mazamorramorada' ('purple mazamorra') could be protected under such a sui generis IP regime. With GIs, the office states that "Peruvian handicrafts and agricultural products" would be particularly helped with such a regime. Comments can be submitted until 3 February from any public, private or public institutions. (TJL)
KIPO 'idols and celebrities' to seek trademark protection – The Korean Patent Office (KIPO) has posted a blog warning anyone in the public spotlight of unauthorised trademark applications. In it, the registry stated that it will generally refuse trademark applications from "a third-party who is completely unrelated to a filed trademark with a name such as an idol group, popular YouTuber, or [fictional] character". It referenced rejected trademarks at the Japanese Patent Office (JPO) for idol group names "Girls' Generation", "Dong Bang Shin Ki", and "2NE1" on the grounds that they are prominent names (they are all popular Korean pop bands). Of course, there are thousands of names that could potentiallybe judged to be prominently used by public figures (especially when it includes famous music bands, social media users or fictional characters), with market trends changing constantly. For that reason, the KIPO said that it is providing trademark examiners with guidelines to help them identify "buzzwords, new words, abbreviations, and character names". However, to help minimise the risk, the KIPO's director of trademark examination, Moon Sam-seop, urged public figures (or a representing company) to consider their own registered trademark protection – preferably sought before they hit the big time: "The name of an idol group or a famous celebrity can be protected from unauthorised application by acquiring celebrity through broadcasting and internet media. Because it is difficult to be protected by the company, it is necessary to apply for and register the trademark in advance from the project planning stage to prevent any trademark disputes that arise later." Of course, the definition of celebrity in the internet age is a tricky one – especially for trademark examiners in jurisdictions that seek to refuse applications for prominent figures. For example, the KIPO references 'popular YouTubers' as one type of public figure that must be protected – but at what point is a YouTuber classed as a celebrity? According to data from December 2019, there are currently 16,000 YouTube accounts with more than 1 million subscribers, and over 150,000 more with over 100,000 subscribers (a significant proportion of which work 'full time' as YouTubers). How many of those are deemed as 'prominent' and therefore have names that would trigger an applicant refusal? For the KIPO (and other similar jurisdictions), it's no doubt quite a challenge. (TJL)
Chilean IPO praised for reduction in gender gap – Chile's National Institute of Industrial Property (INAPI) has revealed positive statistics about the registry's target for greater gender equality. In a blog post this week (posted a day after the office reopened to the public following an attack on its headquarters), the registry revealed results from a study by ComunidadMujer into gender at 131 Chilean companies and organisations. "It is a pride to run an institution that gives space and visibility to its officials that represent 57% of our staff," said national director Loreto Bresky. "The number is also higher compared to men if professional (57%) and administrative (66%) positions are analysed. Without a doubt this represents a powerful signal in terms of female labour participation, reduction of the wage gap, and promotion of the presence of women in high positions." (TJL)
On the move:
Martinez to partner – Central American law firm Romero Pineda has confirmed that Francisco Martinez has become a partner. According to the announcement, Martinez has been with the firm for 18 years and has "stood out for his dedication and impeccable work with our clients, accepting challenges within the firm, which have allowed him to develop exponentially". He has clients across a range of sectors, including foreign investment, food, beverages, retail, energy, tourism, aviation, telecommunications and entertainment. (TJL)
Freeborn expands Chicago office with IP litigator – Freeborn & Peters has announced the appointment of Nellie Stoeckel to associate within the firm's litigation and IP practice groups. Stoeckel joins the firm from Muchin Rosenman where she worked as a paralegal with a focus on patent litigation. She will be practicing out of the firm's Chicago office. (BD)
Haynes and Boone announces another round of 2020 promotions – Nine of Haynes and Boone's lawyers have been promoted to counsel. Two of these lawyers, Vinu Raj and Kelvin Varghese, are members of the firm's IP team and both practice in the Houston office. Raj focuses on patent prosecution, as well as post grant proceedings before the USPTO. He also advises clients throughout the process of developing a technology and bringing it to market. Varghese counsels clients on their patent portfolios, helping to build up their holdings both domestically and internationally. (BD)
And finally...
Managing Trademark Assets is just two weeks away – Following the success of this year's event, WTR's  Managing Trademark Assets Europe is back in London on 28 January 2020. The event provides an opportunity for attendees to hear best practice and insight from leading in-house counsel from the world's biggest brands as they discuss their approaches to critical areas, as well as share their own insights with peers and colleagues. For the upcoming event we are also increasing the interactive nature of the programme, introducing informal, small-group discussions on dispute resolution scenarios - allowing participants to workshop possible responses with their peers and colleagues. Among the other areas to be explored are budget management, dispute negotiation tactics, best practices around diversity and team building, and how to fight counterfeits on a finite budget. To sign up to attend Managing Trademark Assets Europe, click here. (TL)