Kenya trademark removal risk; warning over "egregious" scam email; '.brands' scrap heap – news digest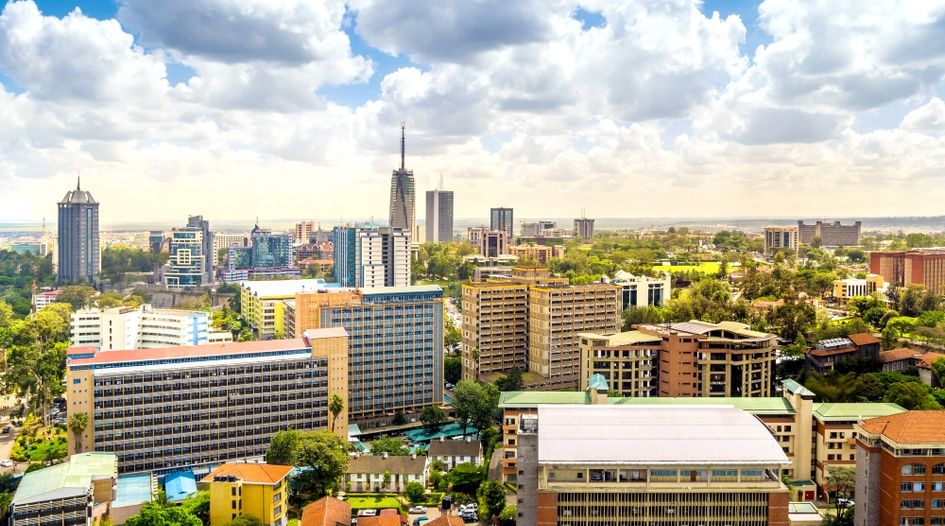 Every Tuesday and Friday, WTR presents a round-up of news, developments and insights from across the trademark sphere. In our latest edition, we look at AT&T considering the sale of Warner Bros Interactive, Anaqua expanding its IP practice management offering with an acquisition, a sushi trademark dispute, ICANN and Global Cyber Alliance partnering up, and much more. Coverage this time from Trevor Little (TL), Bridget Diakun (BD), Jonathan Walfisz (JW) and Tim Lince (TJL).
Market radar:
AT&T considering sale of Warner Bros. Interactive – AT&T's CEO Randall Stephenson is to be replaced by John Stankey on July 1, and his goals for the company are clear: divest property and reduce debt. As part of this strategy, the company is reportedly discussing the sale of its Warner Bros. Interactive Entertainment gaming division. The deal, should it come to fruition, could be worth around $4 billion and would also have the potential of a licensing component to generate further revenue from the intellectual property. Harry Potter, Game of Thrones, and The Lego Movie are just some of the brands that fall under this division. Potential buyers reportedly include Take-Two Interactive Software, Electronic Arts, and Activision Blizzard (BD)
Anaqua expands IP practice management offerings with acquisition – Anaqua, a provider of IP management solutions, has announced the acquisition of IP management software and practice automation provider O P Solutions. As part of the agreement Anaqua has absorbed PATTSY (Patent and Trademark Tracking System) WAVE, O P Solutions' browser-based docketing software, as its second distinct brand. The press release states, "Anaqua will continue to invest in both solutions globally and offer its expanded suite of services, including patent annuity and trademark renewal payments to the O P Solutions client base". Spencer Siskind, CEO of O P Solutions, will step down from his role and the rest of the team will join Anaqua under Bob Romeo. (BD)
Authentic Brands eyes bankrupt JC Penney – Authentic Brands, along with Simon Property Group and Brookfield Property Partners, are in discussions to acquire JC Penney, which filed for bankruptcy in May, reports Bloomberg. The brand management firm has scooped up a number of well-known brands as the retail sector has struggled, including Barneys and Aeropostale. Authentic previously teamed up with Simon and Brookfield to purchase teen clothing chain Forever 21, and the former are also in talks with Brooks Brothers Inc. on a joint bid that would be included in a potential bankruptcy filing should the clothing retailer go under. According to the article, JC Penney could benefit greatly from Authentic Brands' stockpile of brands if these licensed products ended up in the department store. As ever, this story is a reminder of the importance of building strong brands and obtaining protection for these rights, because there is still value to be found in these intangibles even when all seems to be lost. (BD)
Warning over "particularly egregious" scam email – MARQUES has issued a warning to members over what it characterises as "a particularly egregious" scam invoice being sent to trademark owners. While the community has become attuned to scam invoices using names deceptively similar to that of legitimate offices, MARQUES' anti-fraud task force has highlighted a new campaign which actually uses the official WIPO logo. MARQUES, which has alerted the Anti-Scam Network, states that this latest scam "is a particularly bold and misleading example" of the scourge facing the community, urging all members to be vigilant and report any misleading or fraudulent invoices received. The scam tactic has echoes of one that recently targeted users while posing as the  EUIPO (that misleading invoice can be viewed on the office's website) and demanding a "registration fee" for users to secure trademark rights. Having clearly found the trademark community (and their finance departments) getting wiser to scams using similar logos as IP offices, scammers are now seeking to directly imitate such organisations. It is certainly a trend that rights holders need to be aware of. (TL)
Legal radar:
Sushi business accuses another of fishy trademark infringement – The Sushi Nozawa Group has filed a trademark infringement suit against a new Los Angeles sushi restaurant, The Hand Roll Bar Experience, reports Eater. Sushi Nozawa already has a trademark registration for 'The Original Hand Roll Bar', which it claims is too close to The Hand Roll Bar Experience's name, especially given it is often shortened to HRB. Sushi Nozawa co-founder Jerry Greenberg said: "Sushi Nozawa Group created the concept of a sushi restaurant dedicated to hand rolls in the US, and secured trademark protection for KazuNori and The Original Hand Roll Bar. Rather than using an original idea, HRB decided to copy KazuNori. We filed suit against HRB to protect our rights, and while the lawsuit is not over, so far the Court has agreed with our position. That said, we reached out to HRB directly to solve this issue on a business level before they opened, and believed we had an agreement that would not require litigation, but unfortunately HRB did not follow through on commitments made." (JW)
Office radar:
(For more of the latest coronavirus-related updates from national IP offices, please read our dedicated article which is being continuously updated)
Around 2,000 trademarks at risk of removal from Kenya's Trademark Register – A notice posted by Dentons has drawn attention to Kenya's efforts to clean up its trademark register. Although, according to the Trademarks Act, marks that have not been renewed within 90 to 30 days before the registration expiry date will be removed, the registry has not been giving owners the necessary notices of these expiration dates or removing said marks. Now there are an estimated 2,000 marks that have expired but remain on the register. In a special edition of the Industrial Property Journal released on 15 June, the registrar detailed the 2,000 marks. The proprietors of these marks have until 15 July to renew the marks by paying renewal and late renewal fees otherwise they will be removed. The notice is available here. (JW)
Domain Radar:
ICANN and Global Cyber Alliance team up to fight abuse – ICANN has announced the signature of a Memorandum of Understanding (MoU) with the Global Cyber Alliance (GCA). The MoU aims to bolster the relationship between ICANN and the GCA and enhance their collaboration in support of an efficient and resilient Domain Name System (DNS). These efforts are of interest to both parties and target issues such as security threats to the DNS. Philip Reitinger, GCA President and CEO stated: "For ICANN org and GCA to work together on research and increasing awareness of the different forms of DNS abuse is something that makes complete sense. As we join forces, we will leverage each other's strengths to support and protect our unique communities which, in the end, make up one single, global community." (TL)
More '.brands' head to the scrap heap – Over on Domain Incite, Kevin Murphy reports that three more '.brands' are the subject of self-termination applications, bringing the total to 76. Specifically, '.symantec' is no longer needed after the applicant rebranded its company identity, while '.rightathome' appears to relate to a discontinued brand. Finally, '.sbs', says Murphy, "seems to be a case of a brand owner briefly experimenting with redirects to its .au domain, then deciding against it". (TL)
Media Watch:
Tabloids get trademark news wrong on royals (again) ­– UK tabloid The Sun this week incorrectly reported on Meghan Markle and Prince Harry's trademark application – claiming it had been rejected. The Sun "exclusively revealed" that Meghan and Harry's Archewell trademark application had been rejected because they "didn't sign the application, it was 'too vague' and they didn't pay all the fees required." The Independent quickly swooped in to correct the Sun's article, which had already led to a glut of articles reporting on the 'rejection'. The Independent's article notes that while the application was issued a preliminary rejection, it was not a final rejection and that "this is part of the normal back-and-forth of the trademarking process". The Archewell brand plans, then, are still alive and kicking. (JW)
On the move:
Latham & Watkins strengthens life sciences team with double hire – Latham & Watkins has announced that patent trial lawyers Arlene Chow and Ernest Yakob have joined the firm as partners within the litigation & trial department and IP litigation practice. The pair focus on life sciences matters, specifically on branded pharmaceutical cases. This is the second move by the firm to strengthen its brand-side pharmaceutical and biotech platform, having hired Adam Perlman to the Washington, D.C. office in January. Chow and Yakob formerly practiced at Hogan Lovells, and can now be found at Latham's New York office. (BD)
James Muraff joins McDonald Hopkins – IP veteran James P Muraff has joined McDonald Hopkins' Chicago office. Muraff is a registered patent attorney but has a broad practice, handling domestic and foreign patent, trademarks, copyrights and trade secrets matters. Aside from providing prosecution expertise, he also advises clients concerning the IP aspects of transactions, licenses and transfers, and is also an experienced litigator. Muraff's primary focus is on businesses within computer software, hardware, electronics, automation and internet technologies. (BD)
Eversheds Sutherland's UK branding group joins Konexo – Konexo UK, a division of Eversheds Sutherland (International), has strengthened its client offering with the transfer of the firm's UK branding group to its practice. Previously part of Eversheds Sutherland's corporate and commercial capability, the eight-strong team, headed by Kate Ellis, comprises specialist trademark and design lawyers, attorneys and paralegals. In addition to trademark and design portfolio management services, the UK branding group advises on clearance search strategies, international filing strategies and the exploitation and protection of brands. Graham Richardson, Head of Konexo, stated: "Kate's leadership and her experienced team is a key part of our strategy as we broaden our expertise and enhance our presence in the market. We see a number of synergies between Eversheds Sutherland's IP practice and Konexo, especially in delivering innovation and technology-driven solutions for our clients." (TL)
And finally...
Free-to-view anti-counterfeiting intelligence now available – WTR has published the 12th edition of Anti-counterfeiting: A Global Guide, which provides comprehensive guidance on anti-counterfeiting laws, procedures and strategies in key jurisdictions around the world. Presented in a simple, easy-to-use format, this indispensable publication analyses the anti-counterfeiting frameworks in place in 18 jurisdictions, with a regional chapter identifying wider trends and best practices in the Western Balkans. In addition, an industry insight section offers guidance on protecting brands in the digital world, as well as industry-focused pieces offering insight into anti-counterfeiting strategies and best practice in the electronics and consumables, and luxury goods sectors. To access the new edition, click here.