Kardashian replaces Kimono with Skims, Vietnam adopts IP strategy, and influencer fraud: news digest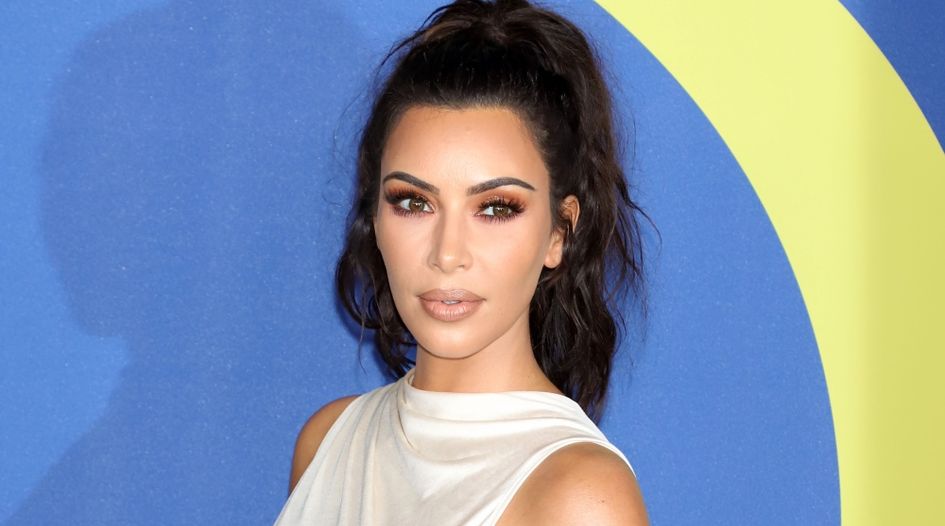 Every Tuesday and Friday, WTR presents a round-up of news, developments and insights from across the trademark sphere. In our latest edition, we look at the rise in counterfeit vaping products, the US Defence Department launching an IP protection team, WIPO announcing a new portal, and much more. Coverage this time from Trevor Little (TL), Bridget Diakun (BD), Jonathan Walfisz (JW)  and Tim Lince (TJL).
Market radar:
Brands and the battle against influencer fraud – Marketers will spend upwards of $1.3 billion on fake influencer campaigns this year, according to a study by cybersecurity company Cheq and the University of Baltimore. This amounts to about 18% of the overall amount spent on influencer marketing. A fraudulent influencer is an account or individual that uses fake followers and likes, effectively exaggerating their impact and engagement levels. These individuals can be a huge risk to the marketing department, which has played an increasingly significant role within organisations, should they not be able to justify the large amounts of money spent on influencer campaigns. One of the reasons that influencer fraud has gotten out of hand, says Mark Zablow, founder and CEO of marketing agency Cogent Entertainment Marketing, is because marketers are relying too heavily on follower count when seeking influencer partnerships. He suggests partnering with influencers who have the potential to bring creative content instead. Influencer fraud can be damaging to companies, as well as being a waste of money. Rather than shy away from social media giants, companies should seek cooperation to be able to identify authentic influencers as well as shut down fraudulent accounts. (BD)
Counterfeit fruity Juul pods wafting onto shelves – Leading e-cigarette company Juul has stopped selling their fruity-flavoured nicotine pods after the US Food and Drug Administration (FDA) raised the dangers of the products encouraging teenagers to pick up vaping. However, that hasn't stubbed out the rise of counterfeit versions of the pods being sold. The counterfeit pods bring added risks as consumers are inhaling unknown ingredients made with unknown manufacturing standards. Juul has begun investigations into the counterfeit products, which have been traced back to China. 15 factories have been raided this year. Adrian Punderson, Juul's vice president of IP protection was quoted saying they have seized "hundreds of thousands of counterfeit products at factories dedicated to manufacturing counterfeit Juul products." (JW)
US Defence Department to launch IP protection team – The Pentagon has announced it is taking a stronger stance against IP theft of their military technology with an IP protection team. The move aligns with previous comments made by president Trump about China's attempts at the US's IP being a threat to national security. Defence secretary Mark Esper reiterated Trump's comments claiming China is responsible for the "greatest theft of intellectual property in human history." The IP cadre was ordered by the fiscal 2018 National Defence Authorisation Act and will come into force in October. The cadre is made up of IP experts in the Department of Defence as well as private practitioners. (JW)
Dubai announces health IP Gateway figures – Dubai's Commercial Compliance & Consumer Protection (CCCP) has confirmed there has been a 63% year-on-year increase in trademark applications filed on its 'IP Gateway' portal during the first six months of 2019. According to the CCP, these figures indicate "a high level of confidence in the emirate's ability to protect intellectual property (IP) and enable local as well as global businesses to grow sustainably". In total, 4,735 trademarks were applied for in the first half of 2019 – with 29% originating from the United States, 14.8% from UAE, 7% from Germany, 5.2% from France and 5% from the UK. In terms of growth areas, the CCCP said that filings from Saudi Arabia grew by 500% in the first half of 2019, applications from British Virgin Islands increased by 487% and applications from China grew by 232%. Mohammed Ali Rashid Lootah, CEO of CCCP, said: "The significant increase in the number of files registered over the first half of this year reflects the strength of the retail sector in Dubai as well as the purchasing power of residents and competition among brands. We are delighted that the Commercial Compliance & Consumer Protection sector is instrumental in enhancing the reputation and economic status of Dubai as a global city." (TJL)
Vietnam adopts IP strategy – The government of Vietnam has adopted an intellectual property strategy, according to VietnamNews.vn. The main goal of the strategy is to improve Vietnam's placement on the Global Innovation Index (GII). One of the key elements is that the government now expects the number of trademark applications filed in Vietnam to grow annually by 8-10%, with patents expected to grow even more significantly, by 16-18%. (TJL)
Legal radar:
Tom Brady refused 'Tom Terrific' trademark – Tom Brady, quarterback for the New England Patriots, has been denied a trademark application by the USPTO. The mark, 'Tom Terrific, was rejected because of the association it has with Tom Seaver, a retired MLB Hall of Fame pitcher, and caused an outcry from sports fans and internet users in the wake of the application filing. (BD)
adidas aims its sights at J. Crew – As reported by The Fashion Law, adidas has filed an opposition at the USPTO against a trademark application made by apparel retailer, J. Crew. The particular mark in question is a 5-stripe design with the following order of colours: burgundy, ivory, navy blue, ivory, burgundy. This is the latest example of adidas entering into a dispute over its 3-stripe trademark. Notably, the sportswear brand lost a recent appeal at the General Court of the EU (EGC) against Shoe Branding Europe for a figurative mark version of their 3-stripe mark. adidas claims J. Crew's mark is likely to cause confusion with theirs as well as diluting its distinctiveness. adidas filed to temporarily suspend proceedings at the TTAB four days after its opposition in order to seek a settlement. The TTAB has agreed to suspend the matter for 60 days. (JW)
Office radar:
IPOPHL partners with WIPO for IP summer school – The Intellectual Property Office of the Philippines has joined forces with WIPO to hold an intensive IP course, scheduled from 2-13 September. The purpose is to provide local and international individuals the opportunity to take part in an IP education program. The summer school initiative is organised by WIPO Academy, which partners with universities or IP offices in lesser developed countries. The participation in the summer school program has grown over the years, experiencing 48% year-on-year growth in 2018. (BD)
WIPO announces plans for new IP Portal – The World Intellectual Property Organisation (WIPO) has announced it will be launching a new IP Portal. The portal will act as a one-stop shop for all of WIPO's IP services. Among the new features will be unified navigation between all IP services, a single log in page for all the services, an updated modern look with a widget dashboard, a page for viewing transactions and payments, as well as a centralised messaging system. The payment system will incorporate Hague transactions, with PCT and Madrid transactions following soon. (JW)
Media watch:
Kardashian replaces controversial Kimono brand – Back in July, we reported on reality TV star Kim Kardashian creating a shapewear clothing brand called Kimono, and subsequently filing an application for that term. It led to an outcry from the Japanese government, with the application deemed offensive and Kardashian responded with a public apology. Indeed, the controversy was so significant that Japan's trade minister Hiroshige Seko confirmed that the Japan Patent Office (JPO) would send a delegation to the US to discuss the trademark application. This week, though, Kardashian has announced the new name for the clothing range – "SKIMS Solutionwear". On Twitter, she stated: "My fans and followers are a huge inspiration to me – I'm always listening to their feedback and opinions, and am so grateful they shared their ideas for a new brand name. After much thought and consideration, I'm excited to announce the launch of SKIMS Solutionwear™." The new brand name has had a mixed response (although that's better than the near-total negative response to Kimono). For example, Jezebel asked "This is the best we could do?", adding: "'Skim' means to 'to clear (a liquid) of scum or floating substance', or alternatively, 'To become coated with a thin layer of film or scum'. [...] In fairness, the number of words that include 'Kim' are...skimpy, if you will – with 'Eskimo' and 'kimchi' both clearly out, there wasn't a lot left to work with. Could a rhyme not suffice?" (TJL)
On the move:
Patent litigator joins McGuireWoods in Houston – McGuireWoods has hired patent litigator Eric S. Schlichter, according to a press release on the firm's website. He has been appointed to partner and will be practicing out of the Houston office. Schlichter specialises in matters pertaining to the oil, gas and technology industries. (BD)
Pierce Atwood hires patent counsel – Timothy V. Fisher has joined Pierce Atwood as patent counsel in the firm's Boston office. He works with a range of clients focusing on patent prosecution and client counseling. Fisher focuses his practice in the areas of medical devices, electronics and software. He was previously intellectual property counsel at McDermott Will & Emery. (BD)
DLA Piper boosts Boston IP group – Lisa Hillman has joined DLA Piper's IP and technology practice, according to an announcement on the firm's website. She was previously at McDonnell, Boehnen, Hulbert & Berghoff. Hillman works on counselling, patent procurement and portfolio management matters, both on an international and domestic basis. Molecular biology, microbiology and CRISPR technologies are some of her areas of focus. Hillman will be working out of the firm's Boston office. (BD)
Taylor English adds to sports and entertainment practice with IP hire – Taylor English has appointed Bruce Siegal as counsel in the firm's entertainment, sports and media and IP practices, according to a press release. Siegal will work on a number of matters including brand protection and licensing, IP, and sports entertainment. He has more than 30 years of experience and is skilled in brand protection as well as trademark enforcement and anti-counterfeiting. (BD)
And finally…
Get the inside track on brand protection online – WTR is pleased to announce that, following a sold-out debut in Chicago, its Brand Protection Online event is heading to London on 14 October. A unique forum for brand professionals to discuss solutions to the challenges that arise when protecting trademarks online and share insight on how to prioritise enforcement efforts, the event programme will cover:
Developing a state-of-the-art online brand protection strategy
 Fighting infringement on e-commerce sites
Brand protection strategies for social networks and apps
Managing the changing domain name landscape
Data privacy and GDPR: working within the rules
Delegate places at the event cost £495 (excluding VAT) but – until 6 September – a saving of £100 is available when using the following code: BPO100. To register for Brand Protection Online Europe, click here.