Kanye West sues Walmart over fake Yeezys; Dior's Book Tote win; Digip raises €2 million – news digest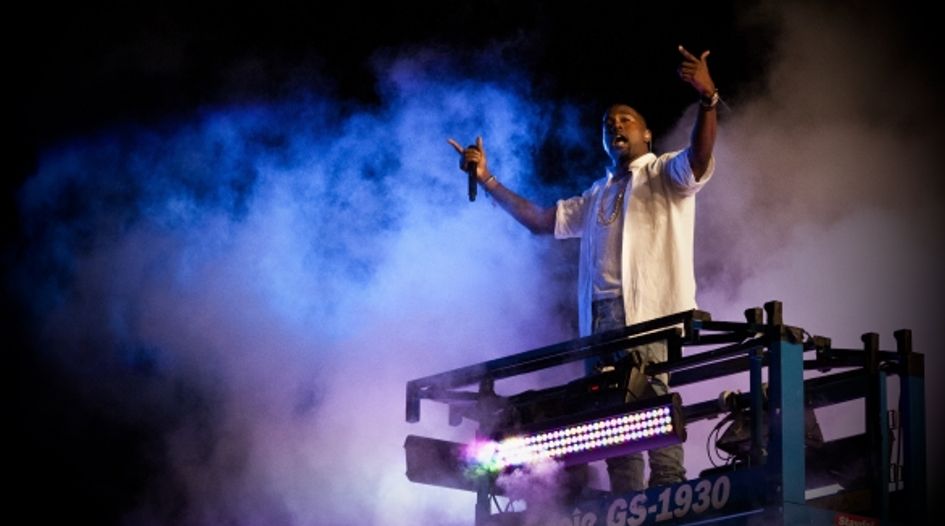 Every Tuesday and Friday, WTR presents a round-up of news, developments and insights from across the trademark sphere. In our latest round-up, we look at a Canadian indigenous IP programme grants application window opening, IMG to acquire licensing agency 20too, and much more. Coverage this time from Victoria Arnold (VA), Bridget Diakun (BD), Tim Lince (TJL) and Trevor Little (TL).
Market radar:
IMG to acquire licensing agency 20too – IMG has announced the acquisition of Dubai-based licensing agency 20too, reports License Global. Launched in 2013, 20too handles brand extension and consumer product development across the Middle East and North Africa (MENA). MasterChef, Hallmark, MTV and Angry Birds are some of the brands that it works with. "This is an exciting acquisition for our licensing business and ever-growing portfolio of prestigious clients," said Bruno Maglione, president, licensing at IMG. "Christian and his team have built one of the MENA region's most successful licensing agencies through creative, strategic brand ideation married to a deep knowledge of the region's business environment and culture. His team will now have the full support and resources of the global IMG network and Endeavor infrastructure, and we, in turn, reinforce the reach and expertise of our unique licensing organisation." (BD)
Digip raises €2 million – Digip AB, a Swedish legal tech software-as-a-service company that offers trademark registration services, has announced a €2 million funding round led by Industrifonden. Digip was launched in late 2020 and currently services clients in more than 20 countries, its roster ranging from start-ups to €600 million companies. "Almost all business across the world is moving into the digital arena to some extent and as a result, the likelihood of encountering brand misuse is skyrocketing. In fact, 85% of all businesses have experienced brand infringement. If you want to build a strong and successful business, you need to make sure that you own your brand. It is no longer a question of 'if' something happens, but rather 'when' and you want to be prepared", said Viktor Johansson, CEO and co-founder of Digip. (TL)
Indigenous IP programme grants application window opens – Canadian Minister of Innovation, Science and Industry François-Phillipe Champagne has announced the opening of the 2021 Indigenous Intellectual Property Programme grants application process to provide greater opportunities for indigenous peoples to build IP awareness and capacity. Launched in 2018 as a part of Canada's first-ever IP Strategy, the programme promotes a more inclusive IP system that is reflective of the needs and interests of indigenous peoples, starting with initiatives focused on education, awareness raising and capacity building. The grants will support travel, initiatives and projects relating to the relationship between intellectual property and the protection of indigenous knowledge and cultural expressions. The application process will close on 8 September 2021. Champagne stated: "The Indigenous Intellectual Property Programme supports our Government's broader commitments towards reconciliation with Indigenous peoples and recognition of their rights. These grants will support Indigenous peoples' efforts to develop, use, preserve and protect their intellectual property, including intellectual property based on their distinct knowledge and cultural expressions." (TL)
Brand radar:
Calvin Klein owner to sell IZOD, VAN HEUSEN, ARROW AND GEOFFREY BEENE trademarks – Calvin Klein owner PVH Corp has announced the sale of its IZOD, VAN HEUSEN, ARROW AND GEOFFREY BEENE trademarks in a deal valued at about $220 million, reports Reuters. The buyer, Authentic Brands Group (ABG), will acquire some intellectual property and other assets of the company's heritage brands portfolio. PVH, in turn, will focus more on its Calvin Klein and Tommy Hilfiger divisions. Jamie Salter, founder, chair and CEO of ABG, commented: "This acquisition was particularly attractive because of PVH's well-established partnerships for these heritage brands. Each brand has strong consumer recognition, global distribution anchored at leading retailers and robust product programs with best-in-class licensing partners. We believe there are significant opportunities to tap into the brands' rich histories and to further grow their presence around the world." According to ABG, Izod, Van Heusen and Arrow have 60 licensing partners globally. The transaction is expected to close in the third quarter of this year, subject to conditions and regulatory approval. (BD)
Owner of Welch's Fruit Snacks rebrands to PIM Brands Inc – Confectionery company Promotion in Motion has rebranded to PIM Brands Inc. The owner of well-known brands Sour Jacks and Sun-Maid and Chocolate Raisins says that the new name helps to clarify its mission to produce and sell "the highest-quality, great-tasting and most preferred consumer-loved brands". (BD)
Licensed Tasty products generate more than $250 million in sales in 2020 – Buzzfeed food brand Tasty is turning the company's licensing segment into a fast-growing unit. Tasty currently has a portfolio of 250 licensed products, which generated more than $250 million in global sales in 2020, according to Adweek. Over the past three years, revenue from licensed goods relating to the Tasty brand has risen 30% on average. Tasty's latest brand licensing collaboration sees it engage in a win-win deal with General Mills. The latter, in particular, stands to gain exposure from Tasty's vast social media presence and a boost in credibility. (BD)
Sanofi sells portfolio to Stada – Drugmaker Sanofi will sell 16 mainly European consumer healthcare brands to private equity-owned Stada, reports Reuters. Mitosyl ointment and Silomat cough remedies are among the brands being divested. The deal will allow Sanofi to streamline its product portfolio and strengthen Stada's regional sales network. Financial details are undisclosed, but a person familiar with the matter has put the price tag between $144 million and $168 million. (BD)
Legal radar:
Dior celebrates Book Tote win – An Italian court has ruled that fashion giant Dior is entitled to protection against counterfeiting for its Book Tote bag and signature central multi-layer stripe. According to WWD, a preliminary ruling earlier this month at the District Court of Genoa recognised the company's exclusive right to the bag and its five horizontal stripes in an enforcement action against a counterfeiter. In response to the ruling, a Dior spokesperson said: "As a distinctive Dior trademark, these five alternating horizontal stripes thus benefit from exclusive trademark protection, making it possible to identify Dior creations independently of the Christian Dior inscription. This recognition of the five stripes as Dior property is an important court/legal precedent, as such the trademark is used on the ensemble of Dior products, above and beyond the Dior Book Tote." (TJL)
Asmodee and Amazon team up – Board game publisher Asmodee has filed a joint lawsuit with Amazon against two defendants accused of "counterfeiting the popular and award-winning card game sets, Dixit: Daydreams Expansion and Dixit: Revelations Expansion". The lawsuit was filed in the US District Court for the Western District of Washington (Case: 2:21-cv-00850) and claims that the two defendants used Asmodee's registered trademarks without permission to deceive users as to the authenticity and origin of their products. Unsurprisingly, in light of the lawsuit, Amazon has confirmed that it has closed the defendant's selling account and refunded the affected customers. "Amazon strives to be the Earth's most customer-centric company and provide the world's largest selection of authentic products, at low prices, and with convenient and fast delivery," said Kebharu Smith, director of Amazon's Counterfeit Crimes Unit. "We make significant investments in industry-leading, proactive controls leveraging advanced machine learning and expert investigators to ensure our store only contains authentic products for sale. If a counterfeiter attempts to take advantage of our customers or partners like Asmodee, our Counterfeit Crimes Unit will hold them accountable through civil litigation or criminal referral to law enforcement." (TJL)
Kanye West sues Walmart over fake Yeezy foam runners – Less than two months after we reported that Walmart had filed a notice of opposition against Kanye West's USPTO application for a stylised sunray logo, the pair are now going head to head over accusations that the US multinational is selling fake versions of the rapper's divisive foam runner shoes. According to documents obtained by TMZ and cited by Forbes, the lawsuit, filed in the Los Angeles County Superior Court, states: "Consumers are purchasing the imitation Yeezy Foam Runner footwear from Walmart on the mistaken belief that the shoes are associated with West and the Yeezy brand." The filing goes on to claim that under California's Unfair Competition Law, "Walmart is flagrantly trading off of his and Yeezy brand's popularity by offering for sale an imitation version of the Yeezy Foam Runner", costing the rapper "hundreds of millions of dollars" in lost sales, not to mention damage to his illustrious brand reputation. Most of the products have now been taken down from the Walmart website. In a statement, the retailer said: "The product referenced in the complaint is not sold by Walmart, but rather by third party Marketplace sellers. We take allegations like this seriously and are reviewing the claim. We will respond in court as appropriate after we have been served with the complaint." (VA)
ADT and Amazon-owned Ring settle blue octagon dispute – US electronic security provider ADT has settled its trademark dispute with Amazon-owned home security and smart home company Ring over its use of blue octagonal signs. In a filing at the US District Court of the Southern District of Florida in April, ADT claimed that the "striking similarity" of Ring's blue octagons raised a likelihood of confusion among consumers, misleading them into thinking that the two companies were somehow affiliated. This week, ADT issued a statement confirming that the two companies "have reached a mutually agreeable resolution" and that "Ring will release a new version of the Outdoor Siren product and will discontinue the marketing and sale of the current design". It is unclear whether any monetary agreement was involved. This is not the first time that the two companies have had to settle their disputes. In 2017 a Delaware judge ordered Ring to stop selling certain products after ADT claimed that it had benefitted from proprietary information. The case was reportedly settled for $25 million. (VA)
Redbubble ordered to pay $520,000 for contributory counterfeiting – A California federal court has ordered print-on-demand marketplace Redbubble to pay teen fashion retailer Brandy Melville $520,000 for contributory counterfeiting of two of its trademarks. The retailer initiated the lawsuit in 2019, claiming that the company infringed its IP rights by selling and printing products containing its trademarks and listed by Redbubble users. The Fashion Law reported that Brandy Melville was seeking "compensatory damages of three times its actual damages or three times Redbubble's profits, whichever is greater, together with its attorneys' fees". The company was also reported to be seeking "statutory damages of no less than $2 million per registered mark". While the recently awarded $520,000 falls short of these amounts, Redbubble has confirmed that it will continue to oppose the claims. It stated: "Redbubble remains confident in its position and will continue to vigorously pursue its defence of the claims." (VA)
Office radar:
(For  the latest coronavirus-related updates from national IP offices, please read our dedicated article, which is being continuously updated.)
Law firm radar:
Crowell & Moring to merge with Brinks – Crowell & Moring is due to combine with Brinks Gilson & Lione, establishing a presence in the Midwest United States with offices in Chicago and Indianapolis. A team of 61 Brinks lawyers is expected to move to Crowell as part of the deal, which is due to take effect on 1 July. The strengthening of the firm's technology and IP capacity was a key part of the deal, and a new technology and IP department will be established through the merger. "This is an extraordinary opportunity to expand our reach with one of the most highly respected IP firms in the nation. We are particularly excited about enhancing and extending our collective ability to advise clients on the rapidly-evolving areas of their businesses that are affected – and increasingly transformed – by technology and innovation," said Philip T Inglima, chair of Crowell & Moring. "Brinks Gilson & Lione has earned a reputation for protecting well-known corporate brands and complex intellectual property assets in the US and across the globe. The firm provides exceptional value to clients because of their deep experience in cutting-edge technology and the sciences, and their ability to deliver practical solutions to the most complex IP challenges." (BD)
Mishcon launches brand management offering for video gamers – Mishcon de Reya's MDR Brand Management has launched a global e-sports and interactive entertainment division, NIVO Management. Operating as a standalone business, NIVO Management is currently working on three strategic platforms: representing elite professionals in contract negotiations; developing bespoke strategies to maximise brand opportunities (including sponsorship and endorsement deals); and providing holistic management support utilising a network of specialist advisers, ranging from nutritionists and performance coaches to private client and legal expertise. NIVO – which has already signed a number of players – is headed by Tom Murray, a lawyer within the sports and e-sports groups at Mishcon de Reya, working closely with MDR Brand Management CEO Daniel Avener. Avener explained: "By managing negotiations, unlocking brand potential and opening up our global network of specialist advisors and brands, we enable players and talent to focus on what they do best. The launch of NIVO as a standalone division marks an important investment for MDR Brand Management in the rapidly expanding e-sports and interactive entertainment sector, and builds on our sustained growth over the past three years." (TL)
And finally...
Latest edition of the WTR 300 now available – WTR is pleased to announce the publication of the fifth edition of WTR 300: The World's Leading Corporate Trademark Professionals. The publication identifies the individuals deemed to be the leading lights of the corporate trademark world. The full methodology for the publication is available here but, in summary, we ran a three-month campaign to elicit nominations from the trademark community. Individuals who received multiple nominations from outside their own organisation were long-listed and the editorial team then engaged in additional research and outreach before deciding on the final list. The full list is now available to view here.