Jamaica joins the Hague System; CNIPA plans Olympic campaigns; dramatic drop in suspended '.uk' domains – news digest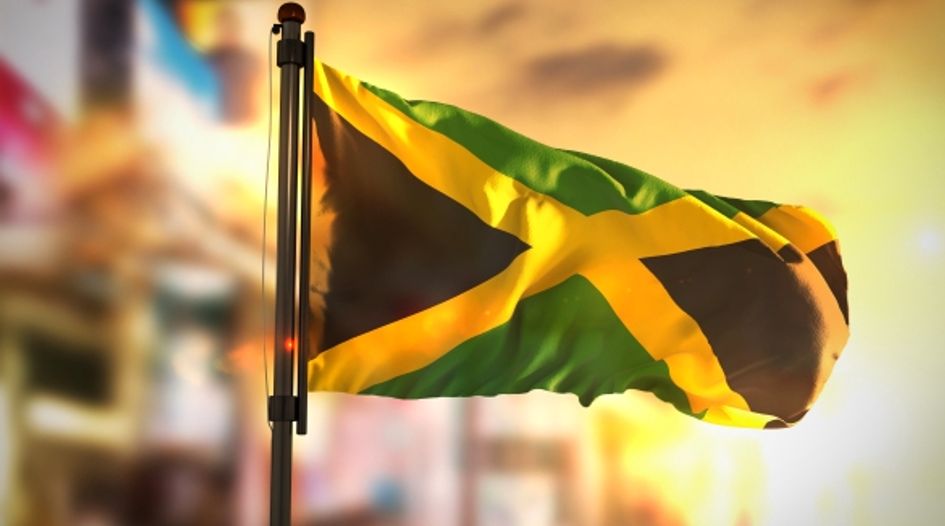 Every Tuesday and Friday, WTR presents a round-up of news, developments and insights from across the trademark sphere. In our latest round-up, we look at WIPO launching a new podcast series, the Brazilian government creating geographical indication (GI) seals, Diddy offering $3.3 million to buy his Sean John brand out of bankruptcy, and much more. Coverage this time from Victoria Arnold (VA), Bridget Diakun (BD), Tim Lince (TJL) and Trevor Little (TL).
Market radar:
Brazilian government launches GI seals – The Brazilian government has launched the Brazilian seals of GI as a means for consumers to easily identify Brazilian products and services that have been recognised by their origin. The seals were launched earlier this week during the IV International Event of Geographical Indications and Collective Brands. Brazil "wants to be a major producer of GIs since they add value and demonstrate quality", said Brazilian Minister of Agriculture, Livestock and Supply Tereza Cristina. The goal is for 400 Brazilian GIs to be in place by 2030. (TJL)
Lilium takes flight with Anaqua – Munich-based aviation company Lilium will use Anaqua's AQX platform to help navigate its innovation and IP management processes, the IP software and service provider has announced. Lilium is creating a sustainable and accessible mode of high-speed transportation for people and goods. Working with aerospace, technology and infrastructure leaders, commercial operations are projected to begin in 2024. To aid its work, the company has chosen to leverage Anaqua's AQX software to enhance innovation management (from idea capture and assessment through to filing), to improve IP analytics processes and to manage docketing and reporting. "We were looking for a solutions provider who could work as an extension of our team to help manage our critical innovation and IP management processes," said Wulf Höflich, Lilium head of intellectual property – engineering. "They needed to be able to provide excellent docketing and reporting tools, detailed IP analytics and FTO search capabilities, and enable seamless collaboration between our various stakeholders. And it all had to be implemented quickly. Anaqua were able to deliver on all these criteria." (TL)
Emirates Ministry of Economy presents trademark law amendment details – The Emirates News Agency has reported on a media briefing held by the Ministry of Economy, in cooperation with the Securities and Commodities Authority, to introduce three economic laws that underwent legislative amendments and were approved on 27 November 2021. The laws include Federal Decree Law 26/2021 on Trademarks, which includes provisions to accelerate the issuance of licences and the completion of government approvals and procedures, determines the procedures for registering a trademark locally and internationally, and provides for a comprehensive database of trademarks to be made freely available to the public – the offering having previously been a paid service. The amendments also provide legal protection for non-traditional trademarks and GIs, and increase penalties for those that violate the law. (TL)
CNIPA plans Olympic campaigns – The China National IP Administration (CNIPA) is to launch a number of special campaigns designed to promote IP protection during the 2022 Beijing Winter Olympic Games, reports Global Times. The outlet states that, at a press conference this week, CNIPA officials unveiled plans to monitor the use of symbols, designs and trademarks during the games and crack down on infringers and e-commerce platforms involved in the production and sale of items that violate IP rights. The organisation also presented an update on efforts to tackle malicious trademark registrations, stating that it has reported four batches of suspicious cases (totalling 815,000 IP rights) and blocked 93% of registrations across the first three batches. (TL)
INTA announces winners of inaugural Andean Community court competition – INTA and the Court of Justice of the Andean Community have concluded their inaugural Moot Court Competition for law school students. Students from Universidad del Rosario de Colombia, Universidad de Los Andes, Colombia and Universidad Nacional Mayor de San Marcos del Peru were named the winners in the event's four categories. The competition was the organisations' first moot court event in the Andean Community and INTA's first competition conducted in Spanish. It saw law school teams address important issues in trademark and unfair competition law in the region in order to hone their skills and prepare for their future careers. A total of 116 students comprising 33 teams from the four member countries (Bolivia, Colombia, Ecuador and Peru), as well as Mexico and Venezuela, registered to participate. Twenty-eight teams submitted briefs, of which 12 (with a total of 43 students from schools in Bolivia, Colombia, Ecuador and Peru) competed in the oral arguments. The first-place team comprised María Laura Fragozo (team leader), Julián Jaramillo, Leonardo Parodi and María Paula Bustos of Universidad del Rosario de Colombia. Fragozo was also recognised for best oral argument. The second-place team comprised Daniela Rojas Dager (team leader), Daniela Rojas Torres and Lorena Urrego Ávila of Universidad de Los Andes, Colombia. The best brief was submitted by a team from Universidad Nacional Mayor de San Marcos del Peru, comprising Pamela Mirielle Matias Calle (team leader), Jose Carlos Ballon Jimenez, Adriana Felicita Cangalaya Ponce and Valeria Patricia Tello Barra. (TL)
Brand radar:
Diddy bids $3.3 million to buy Sean John brand out of bankruptcy – Sean "Diddy" Combs has put forward a bid of $3.3 million to buy the assets of the fashion and lifestyle brand that he founded in 1998, Sean John, out of bankruptcy, reports Bloomberg. Bankrupt brand management firm GBG USA Inc currently owns 90% of the brand through a joint venture with Combs. GBG has been scouting out buyers for Sean John since May. An entity affiliated with Combs has set the floor for further bids. Other buyers can submit offers until 15 December. GBG has been selling off its brand portfolio, which includes shoe line Aquatalia, since filing for bankruptcy in July. (BD)
Dr Seuss expands licensing portfolio in Canada – Dr Seuss Enterprises will be rolling out a variety of new product lines in Canada at the end of 2021 and into 2022, reports License Global. The new licensing deals pertain to several popular titles including Oh, The Places You'll Go!, How the Grinch Stole Christmas!, The Cat in the Hat, Green Eggs and Ham and The Lorax. Dr Seuss has struck agreements across a wide range of categories including accessories, home and kitchen decor, food, games and puzzles. The company has also renewed its agreement with Segal as its licensing agent in Canada. "Since the start of this partnership in 2019, we've grown the business by triple digits year over year," says Stuart Pollock, president at Segal. "Segal has worked to bring on best-in-class partners for the Canadian market and is looking forward to continuing this strong partnership by maximising the Dr Seuss brand at Canadian retail." (BD)
Office radar:
(For the latest coronavirus-related updates from national IP offices, please read our dedicated article, which is being continuously updated.)
WIPO launches podcast series – Do you know how the Madrid System came to be? WIPO has launched a new podcast series, WIPOD – International Trademark System Talks, which will offer perspectives and insights on the Madrid System for the International Registration of Marks, as well as its historical background. The podcast will feature a number of experts and practitioners, with a new episode released every month, WIPO states. The first episode, available now, presents a history of trademarks from prehistory to the Industrial Revolution. (TL)
Jamaica joins the Hague System – Jamaica has become the latest country to join the Hague System, bringing the total number of countries covered to 93, WIPO has officially announced. From 10 February 2022, companies and individuals in Jamaica will be able to seek international protection of their designs in the countries covered by the Hague System, while non-residents seeking design protection in Jamaica will be able to designate the Hague System's newest member in their international applications. (TL)
Zambian IP office suffers fire – Zambia's Patents and Companies Registration Agency has announced a "temporary disruption of its services countrywide" due to a fire in one of the registry's power rooms. It is understood that no records or documents were affected by the blaze, which is reported to have been started by a "faulty cable" on an air conditioner. (TJL)
Domain Radar:
Nominet reveals dramatic drop in suspended domains – Nominet has published an update on '.uk' domains suspended for criminal activity over the 12 months to 31 October 2021, revealing a dramatic overall reduction in the number of suspended domains compared with the previous 12 months (3,434 compared to 22,158). The organisation attributes this to a reduction in counterfeit sites using '.uk' domains. Nominet received 539 separate requests by law enforcement agencies for domain suspensions over the period. The Police Intellectual Property Crime Unit (PIPCU) was the main reporting agency with 2,487 domains requested for suspension (down from 21,632), followed by the National Fraud Intelligence Bureau at 841 (up from 266) and the Financial Conduct Authority at 75 (down from 232). Nick Wenban-Smith, general counsel and head of stakeholder relations at Nominet, comments: "The trend is largely due to a very large reduction in suspensions related to intellectual property crime. This is testament to the success of a joint initiative – Operation Ashiko in collaboration with PIPCU and Nominet – working to reduce the amount of counterfeit sites following a full mapped assessment on the DNS of websites selling and distributing counterfeit goods. For obvious reasons we won't go into detail of the project, but it has delivered a positive outcome as online criminals are no longer seeing '.uk' as a viable option." (TL)
Law firm radar:
O'Melveny adds prominent litigator to expanding new Dallas office – Prominent litigator Kristin Cope has joined as a partner in O'Melveny's growing Dallas office, which launched earlier this year. Cope has handled a range of complex commercial IP, consumer, professional liability and breach of contract matters. She has particular experience in cases involving trade secrets and technology, at both the trial and appellate level, including before the US Supreme Court. "As we continue to strengthen our Texas team, we are delighted to welcome Kristin to our Dallas office," said O'Melveny chair Bradley J Butwin. "She is an acclaimed, talented litigator whose trial experience will be an immediate asset to our clients in Texas and beyond." Cope joins from Baker Botts. (VA)
And finally...
WTR Special Report explores how to manage the brand balance sheet – The ability to measure and record brand value is crucial for a host of business reasons: to gain a 360-degree insight into an enterprise's worth; to measure a company's health or product offerings; to calculate licensing royalties; to determine potential reputational hits and damages in dispute scenarios; to underpin M&A decision making. The list goes on. WTR's most recent Special Report takes a deep dive into brand valuation, the reporting of intangibles and strategic best practice for brand leaders. As well as tracking recent developments in the industry and presenting a guide to the fundamentals of valuation practice, we focus in on key trends, the companies that own the most valuable brands and their financial performance. In addition, we present a rundown of the most valuable brand acquisitions since 2000. WTR subscribers can access "Managing the brand balance sheet" here.