Jack Ma steps down from Alibaba, KIPO holds IP festival, and flea market fakes: news digest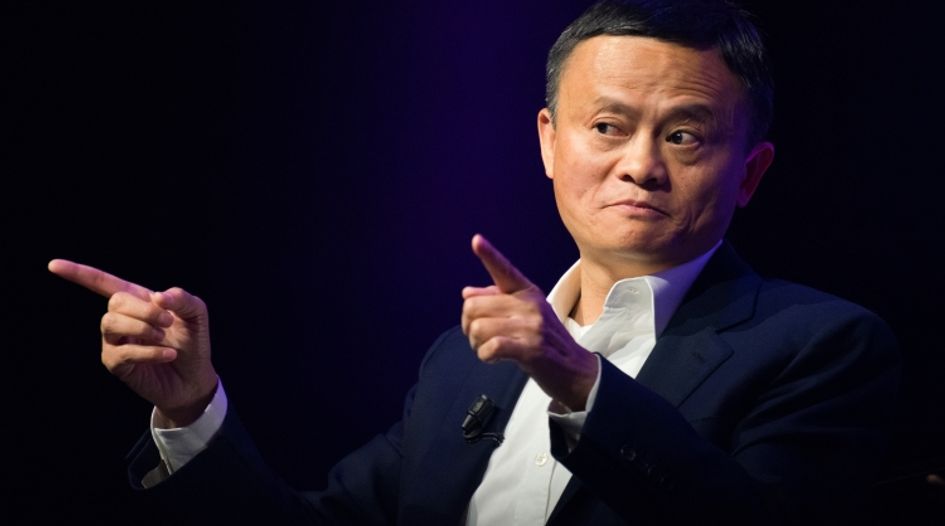 Every Tuesday and Friday, WTR presents a round-up of news, developments and insights from across the trademark sphere. In our latest edition, we look at New Zealand joining TMclass, the IP Office of Singapore bolstering innovation ties with Kazakhstan, a GI deal between Switzerland and Georgia coming into force, Kellogg's brand value strategy, and much more. Coverage this time from Trevor Little (TL), Bridget Diakun (BD), Jonathan Walfisz (JW)  and Tim Lince (TJL).
Market radar:
Alibaba looks to future under new leadership – Alibaba has announced that chairman and founder Jack Ma is stepping down today, handing the leadership of the company current chief executive Daniel Zhang. Ma had announced his decision to step down last year, but today the news broke that the time had now come. Ma has steered the company to a unique place in the ecommerce environment, and along the way has caught the attention of brand protection professionals. Back in 2016, his planned appearance at an IACC conference (and Alibaba's admission to the coalition) caused an uproar, with a number of members voicing opposition. The story was big enough to make headlines in the mainstream press. However, in the time since, the company has engaged in efforts to win round the trademark community, implementing brand protection programmes and turning its technology against fake goods. In 2017, Ma declared: "We are the online leader in anti-counterfeiting". In the battle against fake goods, there is always more to be done. However, it is notable that, at the highest levels of Alibaba's leadership, anti-counterfeiting rhetoric has been deemed important. The company now looks to the future under Zhang's direction – and it is one that WTR's readers hope includes a continued concerted effort against fake goods. (TL)
Ohio's universities to help students protect their IP – A partnership across universities in Ohio is set to give students and faculty staff more ability to protect their IP. Intended to allow students to profit off of their inventions easier, the partnership will create guidelines to help them file and register IP. Announced by Ohio's lieutenant governor Jon Husted, the programme will be called the Intellectual Property Promise. (JW)
Patagonia are fighting an Amazon third-party reseller – Outdoors apparel seller Patagonia has filed a complaint to a California federal court against one of Amazon's third-party sellers, reports The Fashion Law. Kimberly McHugh's Amazon shop 'My Little Corner' has been selling substantial quantities of Patagonia's products while posing as an authorised reseller for the brand, claims Patagonia. Notably, the products that McHugh is reselling are authentic. However, despite freedoms to resell authentic items, McHugh's efforts to appear as an authorised reseller are where Patagonia takes issue. The company has no authorised resellers on Amazon and therefore, McHugh has a monopoly on that marketspace by posing as a ready source of their inventory. Patagonia claims this has allowed McHugh to sell their products at gouged prices with misleading warranty promises. These claims constitute the "material differences" that limits the rights of a third-party to resell trademark-bearing goods, claims Patagonia. This move marks Patagonia following a trend of trying to stop the large scale resale of their goods through marketplaces like Amazon. (JW)
Tackling fakes in flea markets – Also at The Fashion Law, it was reported how fashion brand Michael Kors has recently filed a lawsuit against a US-based flea market that is accused of being a "haven" for fake goods. According to the article, the suit "follows from a string of flea market-specific counterfeiting cases filed in the US over the past few decades". Indeed, in our ongoing series of physical marketplaces around the world that engage in the sale of fake goods, flea markets are common and a real headache for brand owners. So while counterfeit trade on digital marketplaces has been in the spotlight in the past few years, those sold in the 'real world' are not being forgotten by rights holders. (TJL)
GI deal between Georgia and Switzerland comes into force – An agreement between Georgia and Switzerland on the protection of geographical indications (GIs) and use of the indication of source "Switzerland" came into force on 1 September 2019. According to the Swiss Federal Institute of Intellectual Property, the implementation means the Swiss cross, the names of the Swiss cantons, as well as GIs of Swiss specialities will be protected in Georgia. Alain Farine, manager of the Swiss association AOP-IGP (which unites Swiss producers of products protected by geographical indications), says the agreement with Georgia "serves as a model with its high level of protection and comprehensive lists of protected Swiss denominations". (TJL)
Kellogg's focused brand strategy boosts portfolio value – Kellogg's embarked on a journey to revitalise its snacking portfolio years ago, including moving away from its direct-store delivery model and investing more into brand building. According to chairman, president and chief executive officer, Steven A Cahillane, this strategy has been effective. Kellogg's "power brands" are Cheez-It, Rice Krispies Treats, Pop-Tarts, RXBAR and Pringles. These products currently account for 75% of the company's sales and are receiving further investment to prepare for future growth. Brand building is a key part of Kellogg's strategy, and by focusing on a few major brands the company is able to maximise return. (BD)
Legal radar:
Delhi High Court used as jurisdiction against US website – SpicyIP has reported on an Indian publisher Juggernaut, which has run a subscription service through the website 'juggernaut.in' since 2015, issuing a lawsuit against the New York-based owners of  'thejuggernaut.com' for offering similar subscription services to the Indian market and showing evidence of confusion. Although the defendants had registered the website in 2003, it had been dormant until 2019. Although the defendants were residents of the US, the Delhi High Court cited the Banyan Tree judgement to hold that the action had happened in Delhi. This was due to 1) the defendant's website being accessible in Dehli and marketing subscriptions to Dehli consumers, 2) the defendant's website publishing articles relating to India, 3) the defendant approaching a writer based in Delhi, and 4) the plaintiff's registered office being in Dehli. The Court passed a restraining order and blocked the website after the defendants failed to enter appearance in court. (JW)
Office radar:
New Zealand joins TMclass – In a press release from the EU Intellectual Property Office, it has been confirmed that the New Zealand IP Office (IPONZ) has joined the search and translated goods and services tool TMclass. This addition means that 75 national and regional IP offices are now involved in the tool. (TJL)
IPOS moves to bolster innovation ties with Kazakhstan – The Intellectual Property Office of Singapore (IPOS) has signed a tripartite Memorandum of Understanding with the Astana Financial Services Authority (AFSA) and the Ministry of Justice (MoJ) of the Republic of Kazakhstan to bridge the innovation ecosystems of both countries. The MOU establishes a framework for cooperation between IPOS, AFSA and MoJ to promote innovation and facilitate the development of a comprehensive IP ecosystem within the Astana International Financial Centre (AIFC). The scope of the cooperation includes the proposed establishment of an IP and innovation service centre in the AIFC, with the parties also exploring the provision of IP management consultancy services and customised training programmes to support enterprises seeking to commercialise their IP and intangible assets, and expand into global markets. Daren Tang, chief executive of IPOS, reflected: "Singapore and Kazakhstan have always shared a strong friendship and trade relations. As the economic ties between our countries and regions grow, we have found a collective interest in using intellectual property and innovation to drive high value economic growth. Our partnership with the Astana Financial Services Authority and the Ministry of Justice of Kazakhstan is testament to Singapore's growing importance as a global hub to service innovation flows and support innovative enterprises to grow through the strategic use of their intangible assets and IP." (TL)
KIPO holds IP festival – The Korean Intellectual Property Office (KIPO) has recently held the '2019 Gangwon Intellectual Property Festival' in Chuncheon, Gangwon. This is the eighth time the registry has held this event. During this year's event, 30 organisations participated, including universities, science-focused schools and innovative corporate entities. Activities included drone racing and a 'robot hamster playground'. (TJL)
French IP Office signs Chinese anti-counterfeiting cooperation agreement – The IP Office of France (INPI) has signed a cooperation agreement with the Chinese Central Regulatory Administration (SAMR) in regards to anti-counterfeiting. The cooperation agreement followed a delegation of INPI staff – including director general Pascal Faure and director of economic action Martine Clemente – to Beijing, where they met SAMR director general Yang Hongcan on September 4. (TJL)
Chile IPO signs pro bono cooperation agreement – Chile's National Industrial Property Institute (INAPI) has signed a cooperation agreement with the country's Pro Bono Foundation. The agreement aims to promote the education and culture of IP protection across the Latin American nation. Tangible work that follows the agreement will be help for associations that have attained a 'Seal of Origin' recognition. According to INAPI national director Loreto Bresky, the agreement "responds to our permanent efforts to bring the ownership system closer to the users", adding: "We believe that fostering an adequate culture and value for protection will result in entrepreneurs and innovators having more tools to differentiate themselves in the market." (TJL)
Mexico to adhere to Hague Agreement – The Senate of the Mexican government has approved accession of Mexico to the Hague Agreement, which will allow the country to be designated on international design registrations. According to the Mexican IP Office (IMPI), the move means: "Mexican creators will no longer have to travel to other countries to register their industrial designs, but may submit a single application for registration through the WIPO electronic portal. With this, it will no longer be necessary to hire industrial property agents in other countries. They can do the entire process online, in Spanish, and without having to pay for translations of documents and designs." It comes seven years after Mexico joined the international trademark system. (TJL)
Philippines IPO offers new ADR offering – A year ago, the Intellectual Property Office of the Philippines (IPOPHL) announced the introduction of mandatory mediation for all intellectual property cases. The move was launched "in a bid to achieve a quicker, more cost-effective, more amicable means of resolving IP disputes", the office stated at the time. However, there was some debate over the effectiveness of mandatory mediation. Nonetheless, the IPOPHL has now introduced a new initiative related to alternative dispute resolution, this time by implementing a program called 'Mediation Outside Litigation Service'. Launched on September 2, the program is a "flexible approach on mediation which will allow parties to submit their dispute to mediation even before or without filing a case". Therefore, it gives parties the opportunity to reach an agreement at the earliest possible instance. The move is another example of how the IPOPHL is innovating in IP mediation, and it should be an inspiration for other IP registries. (TJL)
Brunei IPO launches anti-counterfeiting campaign – The Brunei Intellectual Property Office (BruIPO) has released two posters to encourage citizens of Brunei to purchase authentic goods. The first poster states "Stop fake – respect intellectual property rights", while the second says "Buy original now! Don't buy, don't sell, don't use fake goods". (TJL)
Latvian IP office heads to international food event – The Patent Office of the Republic of Latvia (LRPV) has announced that it attended the International Food Fair Riga Food 2019 to spread the word on trademark protection. According to the registry, attendees – mostly food industry professionals – "could learn about the protection of their product or service through a trade mark, design or patent". WTR has written before about the importance of IP offices heading to non-IP events, so the LRPV's food fair activities should be welcomed. (TJL)
Media watch:
T-Swift tells Microsoft to "shake off" their infringing chatbot – Microsoft were threatened with legal action by popstar Taylor Swift in 2016, reveals a new book titled 'Tools and Weapons'. Brad Smith, Microsoft's president, recalls how the technology company had been developing their chatbot, XiaoIce, an AI that scanned the web for information to use in anthropomorphic conversations on social media. Microsoft announced plans to bring the chatbot to the US market with the new name "Tay". At this point, Swift's legal team quickly got in contact with Microsoft to explain that using the name would "create a false and misleading association between the popular singer and our chatbot". In the end, Microsoft disconnected "Tay" within 18 hours. However, the plug was pulled not because of Swift's cease-and-desist notice. When the chatbot was connected to Twitter, it gained a rather problematic persona: the chatbot began spouting 9/11 conspiracy theories and pro-Hitler statements. (JW)
Domain radar:
Judge throws out suit against ICANN for .africa gTLD – DotConnectAfrica (DCA) has lost a lawsuit against ICANN over their application for the '.africa' gTLD, reports Domain Incite. DCA had applied for the gTLD in 2012 but ICANN chose ZA Central Registry (ZACR) due to their governmental backing. DCA filed an Independent Review Process (IRP) complaint against ICANN in 2013, winning it in 2015 after the panel found ICANN paid undue deference to Governmental Advisory Committee advice. In 2016, DCA then filed a suit against ICANN on 11 counts. Five of those counts were dismissed by the LA Superior Court in 2017 as they were covered by a "covenant not to sue" waiver signed by gTLD applicants. The remaining 6 counts were thrown out, however, due to ICANN using "judicial estoppel" as a defence. This allows a judge to throw out a plaintiff's arguments if they previously relied upon diametrically opposing arguments to win a previous case. In this case, the DCA had won the IRP by arguing they weren't allowed to sue in a proper court. (JW)
On the move:
Quarles & Brady hires patent attorney – Quarles & Brady has welcomed Ted Barthel to its IP practice group. Barthel is a patent attorney who is also experienced in providing trademark counsel as well as negotiating agreements and licenses which involve IP. He has joined as a partner in the Milwaukee office. (BD)
AA Thornton unveils new partners – AA Thornton has announced the appointment of Simon Spink and Dan Byrne, who recently joined the firm as partners in the litigation department. Byrne  works across the full range of intellectual property rights, and is authorised to sit in the Intellectual Property Enterprise Court (small claims) and, in that setting, decides – primarily – trademark and copyright disputes. Spink acts for clients across a range different sectors including the life sciences, FMCG, and aviation, and has represented clients at all levels of tribunal. Commenting on the appointment, Geoff Hussey, partner, said: "These appointments follow an exciting period of growth, and by expanding our litigation offering we can better service our clients' needs alongside our trademark and patent attorney practices.  Dan and Simon share the firm's passion for providing outstanding and commercially-focused client service, and I am really looking forward to them contributing to our future successes." (TL)
Litigation partner joins Stroock – Stroock has expanded its IP team with the addition of Timothy Gilman, who is now the head of patent litigation. Prior to his appointment GIlman was a partner at Kirkland & Ellis. He has extensive experience in litigation which includes international arbitration. Gilman will be working out of the firm's New York office. (BD)
And finally…
Get the inside track on brand protection online – WTR is pleased to announce that, following a sold-out debut in Chicago, its Brand Protection Online event is heading to London on 14 October. A unique forum for brand professionals to discuss solutions to the challenges that arise when protecting trademarks online and share insight on how to prioritise enforcement efforts, the event programme will cover:
Developing a state-of-the-art online brand protection strategy
 Fighting infringement on e-commerce sites
Brand protection strategies for social networks and apps
Managing the changing domain name landscape
Data privacy and GDPR: working within the rules
To register for Brand Protection Online Europe, click here.