It's time for the INTA 2019 Annual Meeting: WTR's unofficial guide to Boston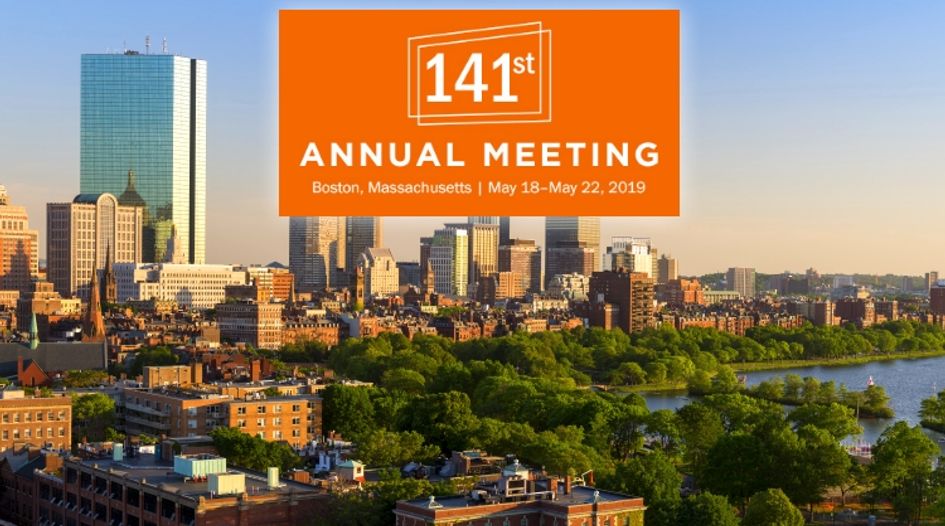 INTA's 2019 Annual Meeting is being held in Boston, Massachusetts
WTR speaks with local trademark experts about the city's highlights
Gems include breakfast at The Friendly Toast and Mike's Pastry for dessert
The INTA Annual Meetings is often bountiful, bursting at the seams with sessions, networking opportunities and good old schmoozing. For delegates that are able to squeeze in some R&R time, we reached out to a cohort of Bostonian trademark experts to get their recommendations for what to do while in the city on a hill.
Offering up their best tips and tricks for a thrilling time lapping up Boston's finest sights, sounds, and smells were: John Welch at Wolf, Greenfield & Sacks, Steven Abreu at Sunstein Kann Murphy & Timbers, Tish Berard at Velco Companies, and New Balance's Daniel McKinnon.
The one 'must see' while in Boston
You'll want to check your timetables for more than just INTA events while in Boston. Although a few of our experts recommended checking out a Red Sox game at their renowned home of Fenway Park, the idea was pooh-poohed by one expert who noted their out-of-town status during INTA's residency (although they do play at the storied stadium the weekend leading into the Annual Meeting). Despite that, a tour of the ballpark is well worth a look, especially for the chance to "sit atop the Green Monster, a 37-foot-high wall overlooking left field".
Good walking shoes are certainly worth packing for some of Boston's luscious strolls. "Nothing is more quintessential Boston" than the freedom trail starting in the verdant Boston Commons and trundling through to the resplendent Boston Public Gardens where you can take a dip in the famous 'Swan Boats'. Continuing up Newbury Street will take you to Copley Square, where you'll find historic wonderment in the Trinity Church and the Boston Public Library. Alternatively, for a smorgasbord of what the city has to offer, walk the Rose Kennedy Greenway. The mile-long park stretches from "Chinatown to the North End" and includes public art, food trucks, fountains, gardens and a carousel. And don't forget to grab a pastry in the North End or a local snack at Boston Public Market to top off the trip.
The one 'must do' while in Boston
Average May weather for Boston predicts around half of the month trickling with precipitation (although last time the Annual Meeting was in town, it was a hot one!). If the weather isn't so permitting on your INTA trip, you might prefer to spend some time in the Isabella Stewart Gardner Museum. Located to the south of the city, it is unrivalled for a collection that includes the works of Matisse, Rembrandt, and Titian. Quizzically, the museum's best sights can't be seen at all. The 1990 theft of 13 works including Vermeer's The Concert and Rembrandt's The Storm on the Sea of Galilee left picture frames dotted around the museum that stay unfilled owing to Isabella Stewart Gardner's original instructions.
For something a little different, one expert recommended visiting the world's oldest commissioned warship, the USS Constitution, or as she's known to her friends, 'Old Ironsides'. Strolling the decks and manning the riggings of the battleship is a must for any history buffs casting anchor in Boston.
Getting off the beaten track
Trekking to the far reaches for the beautiful neighbourhood of Jamaica Plain is one of our expert's top tips. Irregularly visited by the tourist hordes, the area boasts both the Arnold Arboretum and Jamaica pond for tranquil breaks, perfect for idling away some time or nursing an in(TA)famous hangover. Another option is to check out Symphony Hall and the Christian Science plaza. Whether you're astounded by adagios or revering in the reflection pond, the plaza boasts picturesque architecture that doesn't feature in too many of the tourist guides.
Prefer some rest and relaxation?
Of course, the Annual Meeting can feel a little hectic at times as you rush to and fro, juggling an impossible amount of drinks, meetings, and more drinks. If granted with a precious moment in between, there's little judgement on those who wish to ease back into more serene settings. Just around the corner from the conference centre, one expert recommends checking out the Lawn on D. The grassy area is full of all the usual fanfare: swings, lawn games, and food trucks.
A little further afield is Boston Harbour. For a stunning view of where all that precious tea was once drenched, we were recommended to climb the large staircase at the back of the Institute of Contemporary Art. There you'll find the perfect place to sit watching over the lapping water and enjoying the breeze. If it's a little brisk outside, it's also worth checking out the museum bellow where you can catch the tail end of Huma Bhabha's surreal sculpture exhibit 'They Live'. Other waterway whims to indulge in can be found with a gentle stroll around the Charles River which cuts between the Black Bay and Cambridge areas.  
The hearty pre-conference breakfast
Fancy something a little more special but don't have the time for an elongated detour? Luckily there's two great bakeries just on the doorstep of the convention centre. Flour and Tatte have been engaged in an amicable rivalry since Tatte opened shop in 2007. Both offer a range of fresh sandwiches, baked goods, and the coffee you'll need to start off a hard day of conferencing. The two bakeries are such staples of the scene that the Boston Globe recently reviewed them extensively side by side. Both are great but if you must pick, our expert's money is on Tatte. The Israeli owner's signature shakshuka is a definite highlight.  
With a little more time on your hands, it's worth checking out the breakfast at The Friendly Toast in the Black Bay area. Surrounded by retro chintz and chrome regalia is a wealth of breakfast options ranging from eggs benedict to an eggy breakfast burrito worth tucking into.
A restaurant to remember
If you do find yourself with a dinner free, or fancy taking someone out, we asked for the restaurants our experts recommend above all the others. For Italian fine dining, Sportello is a reliable spot with consistently high-quality dishes. A stalwart that's only a stone's throw away from the conference centre.
If you're feeling particularly hip and want to rub shoulders with the cool crowd then trendy late-night gastropub Shojo offers fusion Asian dishes from its contemporary setting right in the heart of Chinatown.
Want something truly authentic? The true Bostonian in you should definitely take a trip down to the Union Oyster House. With more fresh seafood than you can shuck a stick at, the Union Oyster House has the added bragging rights of being the oldest restaurant in the United States. One expert recommends you try the "chowdah". We believe they're referring to chowder.
The ideal nightcap spots
Although it's certainly true that the drinks at INTA flow freely, if you do find yourself parched, there's a variety of watering holes hotly anticipating your custom. By the Boston harbour and only a short walk from the conference centre is Trillium Brewing Company. Supposedly their beers are "second to none". Born out of a small taproom, this new restaurant/brewery combo is the ideal spot to relax back with a beer at the end of a long day.
The Clink restaurant and Alibi bar are a fun and swanky option. Set inside the Liberty Hotel, a refurbished jailhouse, you can live out prohibition era fantasies while sipping on one of their house cocktails. Legal Harborside is the perfect place to indulge in a nightcap while overlooking the water from its stunning rooftop longue with retractable glass roof. Careful you don't get too comfy though, we've been warned that Boston bars kick folk out at 1am.
One expert also recommended checking out the Black Rose near Quincy market for the chance to sample one of Boston's quintessential Irish bars. However, visit at your own risk as Quincy Market area can often be awash with tourists with another expert telling us to "avoid the street performers".
Don't miss out on these tasty treats
If you get the chance to do our recommended Rose Kennedy Greenway walk, you absolutely cannot miss out on trying out the sweet delicacies in Mike's Pastry at the North End. Having to choose between cannolis, puff pastry 'lobster tails' or cheesecake, more than a single visit may be on the cards. Other great options for the sweet of tooth is the Omni Parker House hotel, famed for its Boston cream pie and parker house rolls.
Situated on the North-East coast of the US, you'd be remiss to not have your fill of some fresh lobster rolls. But in one expert's opinion, it's the teriyaki steak tips at 21st Amendment that cut the mustard. If our endorsement of their marinated beef cuts isn't enough, JFK was also a frequent customer.
Sampling scholastic splendour
One of Boston's talking points is its host of magnificent universities. We've been recommended that a nice walk around Harvard, MIT, Boston University, or Northeastern will give visitors a taste of college life. Just across the river is the Cambridge area where you'll find Kendall Square, the home of MIT. Pretty much every big tech and biotech company is in the area for you to peruse. Just a couple of subway stops up from MIT is Harvard Square to add to your college collage.
Fitting in with the Bostonians
Enjoy feeling a little more incognito on your trip? We asked our experts for the best ways to come across like a local. Boston Camouflage 101: linguistics. Dropping the 'r' from the end of words is a true sign of an authentic Boston tongue. To be subsumed completely, start adding an 'r' to words where they have no right to be. 'Yard' becomes 'yahd' , 'pizza' somehow becomes 'pizzer'...
Repeatedly we were also recommended that eschewing the law of the land was the true way to Bostonian acceptance. Jaywalk to your heart's content – that's our experts' advice. A few accessories to your jaywalking activities could be: a licensed Red Sox cap, a Dunkin' Coffee, and a sense of urgency. Oh, and please do look first before crossing. We know you're not a litigious bunch, but it's best we cover our backs.
Safe travels
For those reading this before they jet off to Boston, have safe, comfortable travels. Finally, don't forget you can keep up-to-date with the latest INTA Annual Meeting news and insights on this website or on our social media feeds (such as our Twitter, LinkedIn or Facebook).