IP Hall of Fame 2020 inductees revealed; Anaqua and Clarivate team up; Mozambique acedes to Banjul Protocol – news digest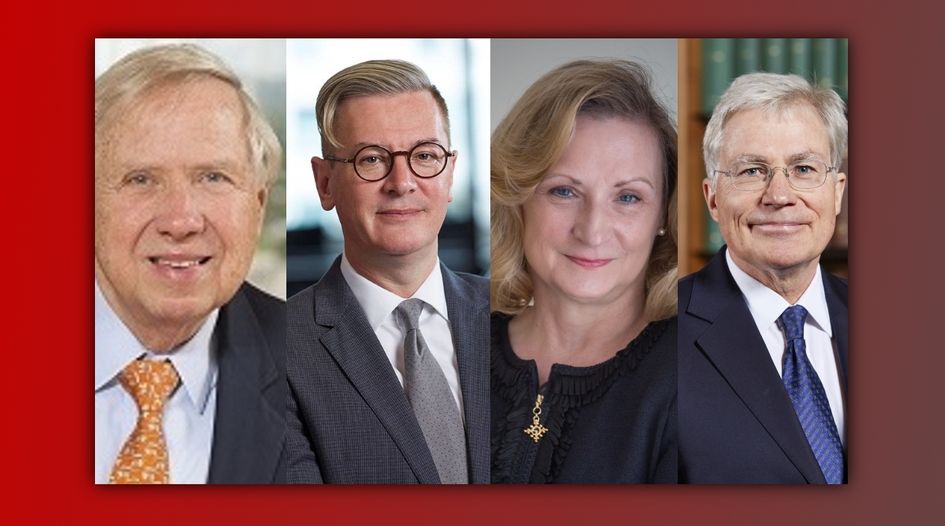 Every Tuesday and Friday, WTR presents a round-up of news, developments and insights from across the trademark sphere. In our latest edition, we look at the Eddie Stobbart trademark being sold for £10 million, how a reluctance to seek medical help is leading to a rise in counterfeit goods, the Brazilian IP Office launching a new online portal, and much more. Coverage this time from Trevor Little (TL), Bridget Diakun (BD), Jonathan Walfisz (JW) and Tim Lince (TJL).
Market radar:
IP Hall of Fame 2020 inductees announced – The five inductees into the IP Hall of Fame for 2020 have been announced. As revealed on IAM, this year's class includes: Arturo Alessandri Besa, a distinguished lawyer and politician who played an important role in discussions leading up to the passing of Chile's Industrial Property Law in 1991; Professor Graeme Dinwoodie, an internationally-renowned trademark law scholar, who has advised WIPO on private international law and the United Nations on the protection of traditional knowledge; Lord David Kitchin, the first specialist IP judge ever to be appointed to the UK Supreme Court; Louis Pirkey, one of the most accomplished trademark lawyers in the United States over the course of a career spanning more than four decades; and, Teresa Stanek Rea, the first woman ever to serve as under-secretary of commerce for intellectual property and director of the USPTO, when she took the posts in an acting capacity following the resignation of David Kappos in January 2013. On IAM a number of the inductees have provided reaction to the news. WTR would like to congratulate the 2020 class for their inclusion, and for the positive roles they have played in shaping the  global IP landscape. (TL)
Anaqua and Clarivate team up – Anaqua and Clarivate have announced a strategic partnership that will see the latter's Compumark work with Anaqua to help IP professionals work more efficiently. Specifically, the new alliance will provide integration between the ANAQUA IP Management platform and the CompuMark trademark research and protection platform, delivering significant workflow efficiencies for IP professionals. The integration will be available from the summer, with Bob Romeo, CEO of Anaqua, reflecting: "We are excited to be partnering with Clarivate and CompuMark, the market leader in trademark research and protection solutions. By teaming up, we are bringing a full lifecycle solution to trademark professionals that will help them save time, improve workflow, and expedite decision-making. The possibilities are very promising, and this is just the beginning."  (TL)
Eddie Stobart trademark hauled back for £10 million – British lorry businessman Eddie Stobart has bought back his trademark for £10 million, reports Insider Media. The marks were first licensed out by Stobart Group to Eddie Stobart Logistics, the businessman's lorry company, in 2014 for £13.7 million as part of an initial sale of the business. The Stobart Group was then given a 15-year licensing agreement with the first six provided royalty free. As this free period elapsed on 29 February 2020, the deal was terminated by Stobart. Terminating the deal will result in him paying back £10 million and the Stobart Group having to change its name. The Stobart Group will make that change before February 2021. Warwick Brady, CEO of Stobart Group, said: "Stobart Group is proud of the brand it has built over many years. It is an iconic and highly recognisable name, associated with great customer service. However, the brand is primarily associated with the highly visible Eddie Stobart lorries. This has often created confusion for investors and other stakeholders between the Eddie Stobart Logistics business operations and Stobart Group's focus on developing a valuable London airport and a high margin energy business." (JW)
Legal radar:
Barstool Sports ramps up trademark filings during 'Call Her Daddy' dispute – 'Call Her Daddy', a popular podcast that covers sex, dating and life in New York, was first launched by Sofia Franklyn and Alexandra Cooper in 2018. The show was picked up by Barstool Sports which helped to rocket the hosts to stardom. Everything seemed to be going well until Franklyn and Cooper decided to start looking at other networks and began exploring other ventures. This was the beginning of a feud between the co-hosts, who fans refer to as "the Fathers", and Barstool Sports. At the centre of this feud is not only brands and contracts, but a slew of trademarks, reports The Fashion Law. While Franklyn and Cooper are hypothetically able to switch networks, Barstool is the owner of the trademarks for the podcast. The media has cast a wide net with its applications, seemingly to prepare for future expansion of the brand. For example it has applied "Wednesdays Are For Call Her Daddy" for use on entertainment services and podcasts, as well as flags, and has also filed for "Daddy" in connection with jewelry. Now that the feud is in full swing, Barstool is filing further applications which attempt to capitalise on the ongoing drama. It has filed a number of applications for "Free The Fathers", which was tweeted as a hashtag by fans, in relation to merchandise and podcasts services. As it stands it appears Cooper will return to Barstool, but it remains to be seen whether Franklyn will join her co-host. While Barstool has had significant leverage because of its ownership of the IP rights, it may struggle to maintain the brand to previous standards if half the talent refuses to participate. (BD)
Reluctance to seek medical care driving counterfeits market – People are buying prescription-based medicines over the internet rather than seek medical advice, opening them to the risk of counterfeits, Phil Lewis, director general of the Anti-Counterfeiting Group (ACG), warned this week. With UK evidencing a drop in appointments with doctors, the organisation has raised concerns that people have been less inclined to consult their doctors on normal health issues and have taken to the internet to self-medicate. "This has happened at a time when large organised gangs, operating across the world have turned their attention to online crime" said Lewis. "They use sophisticated websites, social media and e-commerce platforms to advertise products using fake trademarks, brand names and certification labels to try and convince customers they're buying genuine, safe products. The reality is quite different. These predatory criminals have set out to dupe consumers into buying fake and unregulated medicines, which could easily maim and endanger their lives." The message is an important one to send to consumers at a time when demand is high for medicine products. (TL)
Brand protection at a time of turmoil –  MARQUES has posted a write-up of a recent webinar it hosted with Corsearch, in which corporate counsel addresses 'brand protection in a time of turmoil'. The speakers - Petra Herkulof  DSM, Dieuwerke van der Schalke of, Jacobs Douwe Egberts, Toyota Motor Europe's Alper Demirci and Susana Fernandez Martin of  Inditex directly addressed the impact of the covid-19 pandemic on issues such as counterfeits, domain names, parallel imports and ingredient branding – agreeing that the closure of physical markets had led to a doubling of online efforts, in particular to create intelligence about threats and target them effectively. On the positive side, the pandemic has also led to innovation in terms of business activities. The full discussion is available here. (TL)
Office radar:
(For more of the latest coronavirus-related updates from national IP offices, please read our dedicated article which is being continuously updated)
Mozambique acedes to Banjul Protocol – The government of Mozambique has officially deposited its instrument of accession to the Banjul Protocol of trademarks with the director general of the African Regional IP Office (ARIPO). The move means that, from 15 August 2020, Mozambique will be eligible for designation on ARIPO trademark applications – and means that ARIPO has 11 member states, with the others being Botswana, Malawi, Tanzania, Lesotho, Namibia, Uganda, Liberia, Swaziland, Zimbabwe and Mozambique. (TJL)
Brazilian IPO launches new online platform – The Brazilian IP Office (INPI) launched a new online portal on 15 May which promises to help users more effectively access the registry's services. The new portal is currently in beta, with various improvements pledged until a full version is launched. (TJL)
Madrid fee changes for Australia and South Korea – The fees for designating Australia and South Korea in international registrations has changed. WIPO announced the changes to the Madrid Protocol fees that will come into force for both countries on 19 June 2020. The new fees for South Korea are minorly more expensive than Australia's. Each class of goods or services in an application or subsequent designation will be 222 Sfr for Australia and 224 Sfr for South Korea. Renewals will be 254 Sfr and 256 Sfr respectively for each class. (JW)
South African IPO phasing out deposit system – The South African IP Office (CIPC) has confirmed that it is phasing out its deposit system to replace it with a card payment system for all IP services. The move, which is part of the registry's strategy to improve customer services, means that users will pay fees to the CIPC using debit and credit cards only.
On the move:
FisherBroyles strengthens IP department with new hire – FisherBroyles has announced the appointment of Richard Nordgren to partner within the firm's IP group. Nordgren was previously the senior corporate counsel at Symantec and senior IP counsel at Broadcom. He advises clients on patent preparation and prosecution as well as patent portfolio management. Nordgren further handles trademark prosecution, product legal and licensing support, and open source legal compliance. He joins the firm in the Salt Lake City office. (BD)
Perkins Coie adds technology transactions and privacy law partner to Chicago office – Sam Hong has joined Perkins Coie as a partner within the firm's technology transactions and privacy practice. He counsels clients on technology and IP-related transactions, including drafting and negotiating licensing and transfer agreements, commercial agreements, service agreements, and agreements related to outsourcing and other strategic alliances. Hong also assists private equity and strategic clients in relation to matters like mergers and acquisitions, as well as licensing agreements with patents and trademarks elements. He previously practiced at Kirkland & Ellis, and before this he spent three years at Samsung Electronics in Seoul. Hong is now based in the Perkins Coie's Chicago office. (BD)
Hall Booth Smith adds two partners to its IP team – Daniel C Miller and Rodney Miller have joined Hall Booth Smith as partners within the IP group. Dan Miller is based in the New York office, while Rodney Miller will be working in Atlanta. The former focuses his practice on IP litigation, but also assists clients in seeking protection for their intangibles, as well as handling licensing and monetisation matters. Rodney Miller advises clients in litigation, due diligence, licensing and transactional work, and patent office post-grant review. (BD)
And finally...
Free-to-view anti-counterfeiting intelligence now available – WTR has published the 12th edition of Anti-counterfeiting: A Global Guide, which provides comprehensive guidance on anti-counterfeiting laws, procedures and strategies in key jurisdictions around the world. Presented in a simple, easy-to-use format, this indispensable publication analyses the anti-counterfeiting frameworks in place in 18 jurisdictions, with a regional chapter identifying wider trends and best practices in the Western Balkans. In addition, an industry insight section offers guidance on protecting brands in the digital world, as well as industry-focused pieces offering insight into anti-counterfeiting strategies and best practice in the electronics and consumables, and luxury goods sectors. To access the new edition, click here.