IP Australia launches visual search, most boycotted brands, and CNIPA reveals trademark data: news digest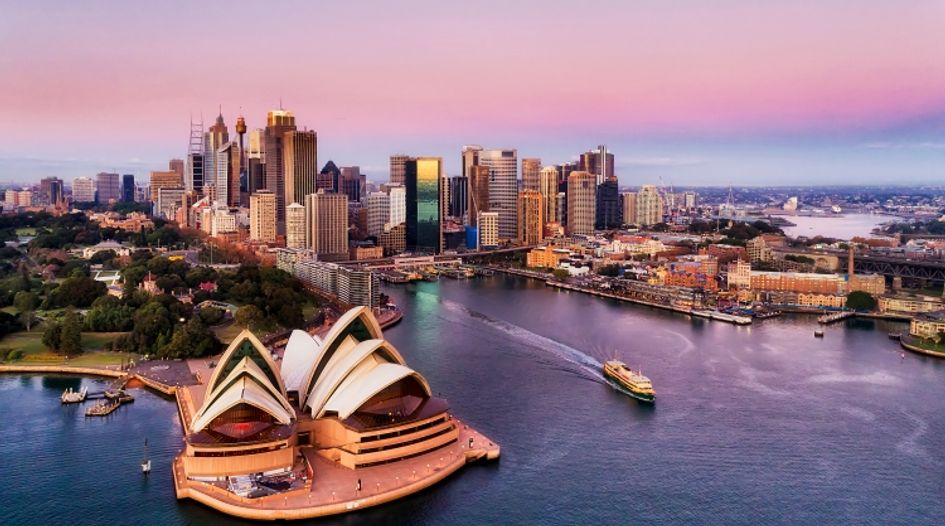 Every Tuesday and Friday, WTR presents a round-up of news, developments and insights from across the trademark sphere. In our latest edition, we look at Colgate making an offer for Filgora's skincare business, Tencent questioning the existence of singular or plural TLDs, Kylie Minogue commenting on that trademark dispute with Kylie Jenner, and much more. Coverage this time from Trevor Little (TL), Bridget Diakun (BD), Jonathan Walfisz (JW)  and Tim Lince (TJL).
Market radar:
Samsung and Huawei lead boycott list – Earlier this week, WTR reported on US President Donald Trump criticising a campaign to boycott retail brand Home Depot following political comments by the company's co-founder. In the attack, Trump – who has a history of calling for people to shun brands – warned that "two can play that game", suggesting there could be a rise in brand boycotts in the future. Now, new research has examined the most boycotted brands across the Atlantic. The survey, from MoneySavingHeroes, found that two-thirds of UK consumers have boycotted at least one brand in the last five years, with technology brands the most likely to be boycotted. The survey also identified Samsung and Huawei as the brands most likely to be boycotted in the UK – the former reportedly due to the "exploding Note 7 smartphones" crisis in 2016, and the latter due to "allegations of spying". A spokesperson for MoneySavingHeroes, George Charles, commented: "A brand needs to sit up and pay attention when a large group of people are choosing to boycott their brand, especially when it hits the media and has the potential to become a much bigger issue than what it started out as. Britons are known for being brand loyal, but once a brand destroys their trust it takes effort to win them back." Indeed, the study further found that 26% of UK consumers have returned to a brand they once boycotted, with just 14% claiming they will never return to a brand. (TJL)
A-CAPP Center is holding out for a hero – The Center for Anti-Counterfeiting and Product Protection at Michigan State University is seeking nominations for its Brand Protection Hero Awards. The accolade recognises significant contribution to the field of brand protection and to combating product counterfeiting. It honors an individual who has demonstrated commitment and added value to brand protection, either by a single significant act or as a sustained effort over time, in a manner which exemplifies the highest standards of performance and integrity and advances the larger field (longevity alone does not qualify). The nomination deadline is 5pm on Monday 15 July, and the nomination form is available here. (TL)
CNIPA reveals IP performance figures – This week, the China National Intellectual Property Administration (CNIPA) officially released its IP indicators data for the first half of 2019, revealing that – while applications numbers were down 4.1% year-on-year – the number of trademark registrations topped 3.5 million, a year-on-year increase of 67.8%. The result was that, by the end of June, the number of valid trademark registrations in China stood at 22.743 million, a year-on-year increase of 35.3%. It also informed attendees at its data conference that: 127,000 foreign trademark applications were filed, a year-on-year increase of 15.4%; average trademark registration pendency had been reduced to under four months; in the first half of 2019, China approved 229 registered geographical indications (GIs) and approved 116 enterprises using GI products. Elsewhere, it also provided an update on its pledge financing scheme. The office established its trademark, patent and copyright-backed loans offering a number of years ago, the scheme is designed to assist the development of both individual enterprises and the intellectual property rights market. In 2018, the total amount of patent and trademark pledge financing amounted to RMB122.4 billion yuan, a 12.3% year-on-year jump. (TL)
CompuMark powers White Rabbit – CompuMark has revealed it is now powering White Rabbit's trademark image search and watch solutions in China. White Rabbit was established in April 2001 to provide "professional, digital, intellectual, and intensive services in the trademark industry", and its customers include intellectual property service agencies, law firms, large and medium-sized enterprises and government agencies. These customers will now utilise CompuMark's artificial intelligence and image recognition (IR) technology through the company's offerings. Jeff Roy, president of CompuMark, explains: "The Chinese domestic trademark register is the largest in the world and the number of trademark applications in this register continues to increase. Given the high rate of image trademarks being filed in China, and elsewhere, IR-driven solutions are now more important than ever. This technology eliminates the complexity of image-based trademark search, streamlining search and watch processes for Chinese trademark professionals." (TL)
Colgate makes offer for Filgora's skincare business – Colgate has announced its intention to buy France's Filgora's skin care unit, offering $1.69 billion. This purchase will add significantly to its personal care business, with Filgora's skincare products available in over 60 countries. Its biggest presence is in France, Italy, Spain and Greater China. Colgate is most well known for its dental products and in order to boost its personal care business it has also acquired PCA Skin and EltaMD in 2017. (BD)
LG's trademark filing foreshadows plans for a cryptocurrency wallet – South Korean electronics company LG has filed to register THINQ WALLET trademark at the USPTO, reports CoinGeek. Alongside a patent filing, the activity hints at a potential plan to launch a cryptocurrency wallet. ThinQ is already in use by LG as a trademark. The 'Wallet' application covers classes including computer software platform for blockchain, mobile electronic wallet for cryptocurrency, and payment application software for mobile phones. The move follows in the footsteps of rival Samsung which has announced their plans to add crypto wallets to many of their products. (JW)
Office radar:
IP Australia launches visual search for designs – IP Australia has launched a new tool allowing users to conduct image searches for design rights. The new tool, called Australian Design Search, allows users to search the te Australian designs database using images, numbers or keywords, and to customise and export the results. Michael Schwager, IP Australia's director general, stated: "IP Australia is focused on using and delivering world-leading technology to help all Australians view and if they choose, apply for intellectual property protection. We very much expect Australian Design Search to be one of the best design search tools in the world. This builds on Australian Trademark Search, which we launched in 2017." (TL)
Media watch:
Kylie (Minogue) comments on Kylie (Jenner) trademark case – Iconic pop star Kylie Minogue recently prevailed in a trademark dispute with media personality Kylie Jenner for the term KYLIE. In a recent interview with Paper Magazine, Minogue commented on the case, saying it was "hilarious that it caused such a kerfuffle", adding: "I think she has done amazingly well, but I think it's just important that people know that there is room for more than one Kylie. I mean, I've been doing it for a long time. Now, people know the distinction, and it's all settled down." Previous coverage suggested Minogue was upset over the dispute – so it's nice to see, presumably thanks to the positive outcome, that Minogue sees the bright side now. (TJL)
Domain radar:
Tencent questions existence of singular/plural TLDs –  LiGuo Zhou, from Tencent's intellectual property department, has written to ICANN calling for an update on how it is measuring the success of the delegation of singular versus plural TLDs (eg, '.game' and ',games'). The letter also asks ICANN to consider the social cost factors, in addition to actual string similarity, when making any analysis, noting that the existence of similar strings creates pitfalls for trademark owners. Specifically, it was claimed that not only does it require more registration cost but rights holders may miss out on protecting their mark across particular strings due to the confusion, and then have to remedy that situation with post-registration procedures which have "been proven costly and time consuming". The letter concludes: "Tencent has difficulty to understand why the singular/plural TLD exists, and it is even more difficult for our domain managers to explain and build use cases around these confusing TLDs. The names vary by prices with little difference in terms of appearance, but have the same function on the DNS. They kidnap our brand protection budget, and do not create additional value, neither for our brands nor for our users". (TL)
On the move:
Cameron Intellectual Property builds out London office – Cameron Intellectual Property has hired patent attorney Avir Patel to expand its London base. Patel joins from Hoffman Eitle. The firm has chosen to pursue growth in the UK despite the ongoing Brexit negotiations. In order to mitigate some of this risk Cameron Intellectual Property has also forged an alliance with a German firm Richter Gerbaulet Thielemann Hofmann (RGTH). (BD)
Brown Rudnick grows its IP practice in Washington DC – Peter Willsey and Vincent Badolato have both moved from Cooley LLP to Brown Rudnick's Washington DC office. Willsey joins as a partner and the chair of the global trademark, copyright and advertising practice group. Badolato will work as a counsel in the trademark, copyright, and advertising practice group. (JW)
Friday catch-up:
Every Friday in our news round-up we will provide a quick rundown of the latest news, analysis and intelligence posted on WTR. Over the past week we:
And finally…
Get the inside track on brand protection online – WTR is pleased to announce that, following a sold-out debut in Chicago, its Brand Protection Online event is heading to London on 14 October. A unique forum for brand professionals to discuss solutions to the challenges that arise when protecting trademarks online and share insight on how to prioritise enforcement efforts, the event programme will cover:
Developing a state-of-the-art online brand protection strategy
 Fighting infringement on e-commerce sites
Brand protection strategies for social networks and apps
Managing the changing domain name landscape
Data privacy and GDPR: working within the rules
Delegate places at the event cost £495 (excluding VAT) but – until 6 September – a saving of £100 is available when using the following code: BPO100. To register for Brand Protection Online Europe, click here.