IP Australia fee consultation, Ferrero denied in Singapore, and call for USPTO examining attorney help: news digest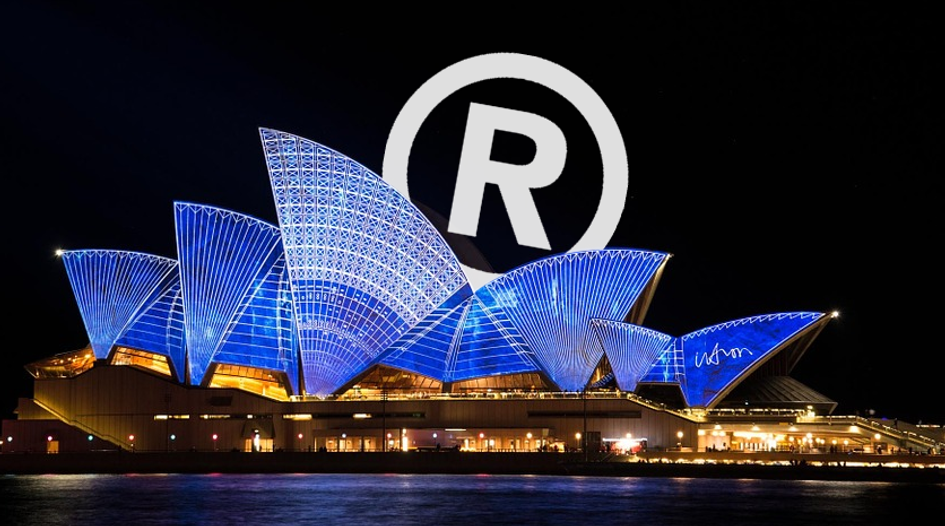 Every Tuesday and Friday, WTR presents a round-up of news, developments and insights from across the trademark sphere. In our latest edition, we look at Chanel and Hermès ending a trademark dispute, the Serbian IPO reducing its fees, the Korean IP Office getting a budget boost, Toyota launching a licensing programme, US Senators opposing China's WIPO director general nominee, and much more. Coverage this time from Trevor Little (TL), Bridget Diakun (BD), Jonathan Walfisz (JW) and Tim Lince (TJL).
Market radar:
US Senators oppose China WIPO nominee – Four US lawmakers have urged US President Trump to publicly oppose China's nominee to lead the World IP Organisation (WIPO). As we reported last month, the Chinese government recently nominated Wang Binying to lead WIPO. On paper, she is a good fit as she is currently responsible for the organisation's brands and designs sector. However, US Senators Charles Schumer (D-NY) and Tom Cotton (R-Ark) and Representatives Jimmy Panetta (D-Calif) and Mike Gallagher (R-Wis) sent a letter to Trump earlier in the week urging the administration to oppose the bid. "Given China's persistent violations of intellectual property protections, including through trade secret theft, corporate espionage, and forced transfer of technology, the United States and its allies must stand firmly against such a move," the group of lawmakers state. "We cannot let a regime, which continues to blatantly undermine the rules-based system by failing to ensure open markets or respect for intellectual property rights, ascend as the leader of global intellectual property policy." The move demonstrates that the race to replace Gurry at WIPO is going to be a particularly bitter one. (TJL)
10% of Latvian companies have encountered product IP abuse – The Latvian Patent Office (LRPV) has released results from research it conducted with Latvia's Public Opinion Research Center (SKDS) which reveals the scale of IP awareness and infringement by domestic entities. The study finds that 65% of Latvian entrepreneurs are "aware of the benefits of IP protections", while 71% of Latvian companies say that counterfeiting "distorts or has a negative impact on fair competition". Furthermore, 10% of entrepreneurs claim to have had their products copied abusively. The director of the registry, Sandris Laganovskis, commented on the findings: "This is a strong signal to entrepreneurs to think proactively and to protect industrial property." (TJL)
Toyota launches IP licensing programme – Japanese car manufacturer Toyota has launched an IP licensing programme called Toyota IP Solutions. The company's patent portfolio is being made available for licensing in omnidirectional structural colour, bio-active material, nano-material synthesis and electronics thermal management. The programme will allow interested parties a more streamlined process to licensing Toyota's technological innovations for other industries than automotive. (JW)
Honeywell utilising blockchain to stop counterfeit aerospace parts – Honeywell has announced a partnership with iTRACE and SecureMarking to tackle counterfeit aerospace parts with the help of blockchain technology. Honeywell's Aerospace parts will now require two-factor authentication with laser-etched identification data as well as a special ink applied to the component. All of the data will be scanned before sale to log the part's authenticity on a blockchain system. (JW)
Legal radar:
A trademark dispute emerges – Two law firms have come to blows over a trademark infringement claim for the term 'Emergent'. Based in San Francisco, Emergent Law filed a complaint at the District Court for the Northern District of California to declare it has not infringed upon South Carolina firm, Perkins Law's trademark EMERGENT LAW, reports Law.com. Perkins Law sent Emergent Law a cease-and-desist in October. Emergent Law has argued there's "no likelihood of confusion" due to the firms having differing geographic markets and clients bases – with the San Francisco firm focusing on start-up growth and environmental activism and Perkins Law having an IP, employment and corporate practice. (JW)
Ferrero has application denied in Singapore – Italian chocolatier Ferrero has been denied an application to register a mark for the 3D shape of its Ferrero Roche product. A delicious hazelnut praline centre wasn't enough to sway the Intellectual Property Office of Singapore (IPOS) to grant Ferrero with the mark for its gilded chocolate ball in a brown pleated paper cup with a white oval sticker on top. IPOS's reasoning was that the mark was not sufficiently distinctive to a public who did not recognise the product's origin without the name mark when asked. Always a mainstay snack during the holiday season, it's safe to say that Ferrero likely won't be sending a sample of their chocolates to IPOS for this Christmas – although they are, of course, free to send some to WTR Towers. (JW)
Chanel reconsiders its trademark dispute with Hermès – Chanel has pulled its application for VOYAGE DE CHANEL at the USPTO in a likely peace offering to Hermès, who claimed it was too similar to its registered fragrance Voyage d'hermes, reports The Fashion Law. Chanel had originally filed for the application in October 2018 and Hermès was quick to bring up its own mark (registered with the USPTO in January 2010) in its opposition. In June, Chanel's counsel denied many of Hermès' assertions. However, this week the two parties dropped the dispute with Chanel withdrawing its application without prejudice and Hermès dropping its opposition without prejudice. (JW)
Office radar:
Serbian IPO reduces fees – The IP Office of Serbia has confirmed the adoption of a new law that amends the registry's administrative fees in regards to intellectual property. The passing of the law on December 6 will be positive news for brand owners. "The electronic application fee for the industrial design, trademark, collective mark and guarantee trademark payment is reduced by 25% of the prescribed fee," the office announced. (TJL)
KIPO gets budget boost – The Korean IP Office (KIPO) has posted an extensive blog post to give users an update on its 2020 budget. In it, the registry confirmed a 6.4% year-on-year increase to 662 billion won ($568 million). Some of the planned services upgrades include new IP-Desk operations in the Philippines and Thailand (alongside its current monitoring service in China and Vietnam). There are also plans for more IP financing and the introduction of AI in examination services, as well as an "expanded budget for trademark research and analysis". (TJL)
Finnish IP office introduces two-way fee system – The Finnish IP Office (PRH) has announced "important fee changes for trademarks and design rights". Specifically, the registry has introduced two different fees for oppositions, application for revocation or invalidation, and applications related to registered trademarks. It will now charge a higher fee for filings made by email or paper than using the registry's online filing service. Therefore, filing an opposition will now cost €275 on the online system and €325 by email/paper. The fee for entry into the trademark register will be €100 online or €150 by email/paper. Finally, the fee for administrative revocation or invalidation will be €400 online or €450 by email/paper. Furthermore, the publication fee for design rights has been abolished, but the application fee will be raised to €250 (or €300 by email/paper). (TJL)
French IPO heads to Vegas – The French National Institute of Industrial Property (INPI) has confirmed it will be attending the Consumer Electronics Show (CES) in Las Vegas next year. As the biggest technology event in the world, the move will allow the INPI to share its message to a large, diverse audience. As part of its plans, the INPI will take along 20 French SMEs to exhibit their innovative products at the event, including one company that has developed a new '10 second electric toothbrush' and another that has developed a three-wheeled solar bike. The event will be held January 7-10. Earlier this year, the INPI's director general Pascal Faure penned an exclusive WTR article about how raising awareness of IP is a priority for the registry. The trip to CES is a demonstration of that commitment. (TJL)
INAPI launches seal of origin platform – The Chilean IP Office (INAPI) has launched a new online platform, 'Mercado de Origen', to help entrepreneurs and brand owners to be able to find information on traditional products of China that have an official seal of origin. At the current time, 32 products have a seal of origin in Chile. The Mercado de Origen platform can be accessed here. (TJL)
IP Australia re-opens fee consultation – IP Australia has completed an analysis into its current fees and fee structures following a consultation earlier this year. Several changes have been made following that initial comment period and a new draft proposal has been released. From a trademark perspective, IP Australia is proposing an unchanged 'pick list' application fee (of $250), but raising the fee on 'non-pick' application fees from $330 to $400 per class. In terms of trademark oppositions and hearings, a hearing request fee is proposed to be reduced from $600 to $400, while appearing at an oral hearing in person will increase from $600 to $800. IP Australia is now seeking additional feedback on the new draft proposal. For any relevant parties, comments can be submitted by 16 February 2020. (TJL)
Austrian IPO goes digital, ditches fax – The Austrian Patent Office has announced it has gone 100% digital from December 9 2019, primarily down to new online services. Beyond that, from January 2020, the registry announced that it will offer a "dual delivery service", expanding: "Completions, such as notices or certificates, are then sent as far as possible via digital delivery." At the same time, fax will be discontinued by the office from January 1, with the new online forms replacing them going forward. "With so many new, modern options, the Patent Office is leaving the old fax alone," the office concluded. (TJL)
INTA visits Portuguese IPO – The Intellectual Property Office of Portugal (INPI) was visited by a representative from the International Trademark Association (INTA) this week. On December 16, the association's policy officer in Brussels, Carolina Oliveira, visited the registry "to discuss possible opportunities for cooperation between INPI and INTA". Following the meeting, the INPI announced it will "publish on its website useful information from INTA in the area of ​​dissemination and promotion of IP". (TJL)
Indian Trademark Office publishes its year's statistics – The Indian Trademark Office has released statistics on its annual performance, reports BananaIP. All figures are for the period between January 1 2019 and December 18 2019. The total number of new trademark applications was 323,206 and the total number of trademark applications registered was 276,380 across the year. Figures were also given for the office's weekly statistics with a remarkable increase of 109% in applications published in the trademark journal – with 14,430 applications published to last week's 6,912. (JW)
Media watch:
Call for USPTO trademark examiner for 'righteous case' – Over on Twitter, Lamkin IP Defense founder and principal Rachael Lamkin has issued a call for USPTO examining attorneys. "I need a USPTO trademark examiner (current or former) as an expert in a truly righteous case," she wrote in a tweet. "It's pro bono, not a big commitment and a great cause." Any interested parties can contact Lamkin on a website form, onTwitter or on LinkedIn. (TJL)
And finally...
Managing Trademark Assets returns to London – Following the success of this year's event, WTR's Managing Trademark Assets Europe is returning to London on 28 January 2020. The event provides an opportunity for attendees to hear best practice and insight from leading in-house counsel from the world's biggest brands as they discuss their approaches to critical areas, as well as share their own insights with peers and colleagues. For the upcoming event we are also increasing the interactive nature of the programme, introducing informal, small-group discussions on dispute resolution scenarios - allowing participants to workshop possible responses with their peers and colleagues. Among the other areas to be explored are budget management, dispute negotiation tactics, best practices around diversity and team building, and how to fight counterfeits on a finite budget. To sign up to attend Managing Trademark Assets Europe, click here. (TL)