INTA's donation drive and trademark community efforts to step up the covid-19 response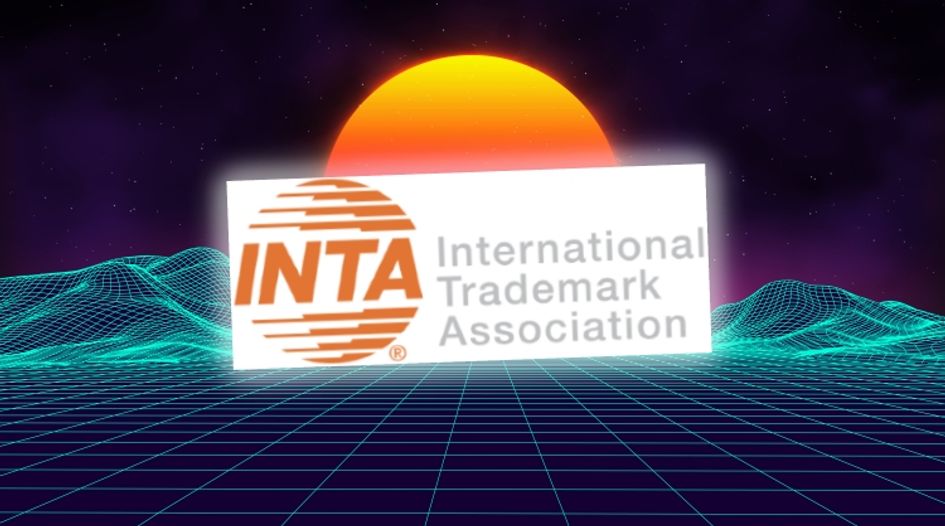 In our latest opinion piece we consider INTA's recently established covid-19 donation drive
Last week we reported that INTA has established a covid-19 donation drive, writing to individual members about how they can collaborate to help make a difference and to demonstrate the strength of the trademark community as global citizens. As well as helping to tackle an unprecedented health emergency, such efforts will have positive payback in terms of the long-term reputation of the IP community.
The donation drive – outlined here – will, depending on the country, fund the purchase and distribution of masks and other personal protective equipment (PPE) to public hospitals and/or non-profits, or contribute monies to local charitable organisations assisting healthcare institutions and the public in dealing with covid-19.
The association writes: "While we recognize the enormous and growing need worldwide, as a start, we have identified areas where we believe your donations can make the biggest difference. The criteria considered include the country's resources, the overall need by medical personnel in the country for PPE, and/or the greatest number of people in the country currently ill from covid-19 or projected to be impacted by the virus in the days to come. We will initially focus on Kenya and Nigeria in Africa; Ecuador and Panama in Latin America; Italy and Spain in Europe; India; and the United States."
In terms of the PPE focus, INTA is tapping into its global membership network to establish a supply chain to source certified products from manufacturers and distributors, and ship them through appropriate channels to selected organisations. As to the deployment of funds, it notes that a $25 donation will fund the purchase of approximately 75 surgical masks, with a $100 donation funding the purchase of approximately 300 pieces.
INTA's covid-19 donation drive is part of an ongoing trend, the association having noticeably stepped up its focus on corporate social responsibility (CSR) activities during its events in recent years. As we reported earlier this month, it also recently published a Brands and CSR Survey Report, based on a study undertaken by its 2019 Presidential Task Force. The research builds up a picture of CSR activities and attitudes in the trademark community, finding that commitment to CSR is generally high among members, with recognition that these efforts – when made public – can contribute to brand value and brand loyalty.
The study came soon after WTR published a piece by David Lossignol, 2019 INTA president and head of trademarks, domain names and copyrights at Novartis Pharma AG, on the association's ongoing focus on CSR. In it, he notes that a "key objective for INTA is to provide its members (32,000 brand professionals globally) with the resources that they need to succeed in this transformative role".
For brands, this is clearly a key moment in terms of defining themselves meaningfully as social actors. There are few positives to take from the covid-19 pandemic but one is that the list of companies stepping up continues to grow week by week – whether it is Ford collaborating with GE Healthcare to begin production on a third-party ventilator, the Armani group announcing that all of its manufacturing plants will switch from luxury goods creation to making single-use medical overalls, Nordstrom partnering with Kaas Tailored and Providence to create protective masks, or Anheuser-Busch using its supply and logistics network to produce and distribute bottles of hand sanitizer across the United States. Meanwhile, Apple and Google are jointly developing technology to alert people if they have recently come into contact with others found to be infected with covid-19.
As we argued previously, not all companies are able or have the platforms to engage in such activities. For those that can, Edelman's "Brand Trust and the Coronavirus Pandemic" study outlines a number of do's and don'ts that have to be borne in mind by brands seeking to navigate the current climate and be seen to be doing the right thing for the right reason:
"Show up and do your part" – brands need to be seen to be acting immediately, not ignoring or shying away from their responsibilities.
"Don't act alone" – joining forces with other companies and organisations, especially the government, is essential if a brand is going to make a genuine positive impact.
"Solve, don't sell" – brands should be finding meaningful solutions to the myriad problems that people are now facing, rather than being seen to be capitalising on changing demands.
"Communicate with emotion, compassion and facts" – people are reassured by brand actions and an empathetic tone will bring much-needed comfort while conveying important information.
Many companies are following these rules, serving as an important reminder of the role that brands can play when wider society is faced with a challenge such as now. A similar philosophy can be applied to professional communities and that is something that INTA appears keen to facilitate – that trademark practitioners, as a collective, can help to further these efforts and act as a positive force for good.  
In this respect, INTA – which has been careful not to overly promote its actions – appears to be drawing on a similar playbook to that outlined by Edelman, providing an opportunity for trademark professionals to contribute to a wider collective effort if they are in a position to do so. In short, doing the right thing, in the right way, and for the right reasons.
Of course, not every INTA member will be in a position to contribute – everyone is facing different individual demands at this difficult time. Many members will also already be socially active in other ways, whether individually or through their firm or company.
However, the INTA drive provides an opportunity to help those on the front line and serves to illustrate how the trademark community can itself step up at a time of global need. Doing so will, of course, help the community 'brand'. Most importantly, it will make a real-world difference.
 Details of INTA's covid-19 donation drive are available here.