INTA's Brands Manifesto, Liverpool trademark blow, fighting scammers: news digest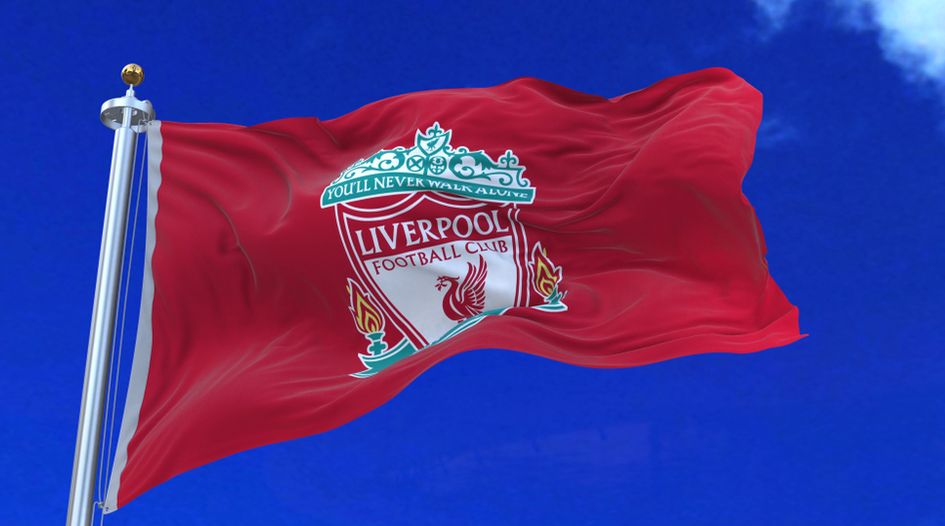 Every Tuesday and Friday, WTR presents a round-up of news, developments and insights from across the trademark sphere. In our latest edition, we look at INTA's release of a Brands Manifesto, the Paraguay IP Office conducting another counterfeit crackdown, fee changes in New Zealand, and much more. Coverage this time from Trevor Little (TL), Bridget Diakun (BD), Jonathan Walfisz (JW) and Tim Lince (TJL).
Market radar: 
INTA issues Brands manifesto – INTA has developed a Brands Manifesto, designed to serve as a practical tool to raise awareness among European decision makers about what brands stand for and what benefit they generate for EU society as a whole. A blog post explains: "It was born out of the necessity for brands and IP professionals to reach beyond the IP "bubble" and to raise awareness among high-level EU decision makers and the general public. Therefore, INTA chose to structure the Manifesto using five keywords that resonate among European citizens, as attested by the results of the European elections that saw, among other outcomes, the rise of climate change as a top political issue as well as the unprecedented mobilization of European youth." Those five words are 'trust', 'jobs', 'SMEs', 'safety' and 'environment'. The manifesto will now be used to, among other things: push for the creation of a high-level IP coordinator's position at the European Commission; launch an EU-wide IP education campaign targeting consumers, youngsters, SMEs, and policy makers; initiate EU legislative reform on designs; and; promote the creation of national IPR enforcement centres and specialized IP units within police departments in EU member states. Key will be garnering political support, and in that regard one of the goals of the document is to help position the EU as an IP champion on the international scene. That is a message that, you would hope, resonates with policymakers of every persuasion. (TL) 
Chile recognises fourth EU designation of origin – The Intellectual Property Office of Chile has registered a designation of origin for Italian Parmigiano Reggiano cheese. This is the fourth European designation of origin in Chile to be registered following Grana Padano, Asiago and Roquefort. According to the office, the request was submitted in 2016 by the Consorzio Del Formaggio Parmigiano Reggiano. After a "rigorous review of the accompanying background", it was approved. (TJL)
Tobacco companies "still marketing cigarettes despite plain packaging legislation" – According to findings from the University of Bath, tobacco companies are reportedly deploying a "variety of tactics to get around technicalities in plain packaging legislation". The study focused on the UK, where plain packaging has been in force since May 2017. According to the research, which is funded by Cancer Research UK, tobacco companies have changed the name of products so that "smokers would relate to the old branded packs". Examples cited include changing low tar cigarettes (commonly called 'smooth') to colour names (eg, 'blue'). Furthermore, Philip Morris International reportedly introduced changes to its Marlboro packaging – adding bevelled edges – that have been retained since the legislation came into effect. According to lead author Karen Evans-Reeves, compliance with plain packaging legislation has been "generally good" but she claims that some tobacco companies are undermining the legislation, adding: "Major tobacco companies will always try to find a way to market their products. Based on the number of innovations we found in this study, we would encourage all governments considering implementing plain packaging legislation to consider how tobacco companies have adapted to the legislation in other countries and where possible, close any remaining loopholes." It is, of course, understandable that tobacco companies are still trying to make their products stand out from the crowd, despite the restrictions that plain packaging creates. However, it seems that this could be the next battleground for the industry. (TJL)
Texas-based company to combine nanotechnology and blockchain in bid to beat fakes – American nanomaterial and cadmium free quantum dot producer Quantum Materials Corp has unveiled a new anti-counterfeiting initiative which will leverage its QDX Ledger blockchain platform, combined with a quantum dot production process, in a bid to "introduce products that will enhance trust for global brands, manufacturers, suppliers and customers". Specifically, QMC's proprietary QDXM Dots are lab-designed atomic crystals which are finely tuneable to emit specific (un-copiable) colour signatures – which can be incorporated into physical products so that authenticity can be verified, and provenance tracked from point of manufacture through to sale to an end customer. These signatures can be scanned via hand-held devices, digitized and stored on its QDXM Ledger blockchain. QMC will initially license its technology to participants involved in the end-to-end supply chains of leading products, from manufacture to retail point of sale. (TL) 
Legal radar:
White paper to be submitted on solicitation scam findings – On WTR in March we reported on legal action initiated by LegalForce RAPC Worldwide against a number of entities it alleges are "shadow scammers using publicly available trademark filer information to send targeted 'solicitations' to applicants". Raj Abhyanker, founder of LegalForce RAPC Worldwide, told us that move was made after LegalForce RAPC received 3,200 solicitation mailings over a nine-month period – a headache that will be familiar to many trademark owners and counsel. Speaking to WTR this week, he provided an update, telling us: "We have unmasked a number of people behind these scam mailers. We are [now] preparing a white paper with our findings, which we will be giving directly to the US Department of Justice and the US Postal Inspector. In summary, we have received thousands of mailers, traced the mail houses from which they originate, sued the mail houses, settled with numerous mail houses in exchange for information and promises to stop hosting mail for the scam mailers.  Moreover, through discovery, we are taking depositions of four people behind the mailers with connections to US citizens and residents." It is a case, then, of 'stay tuned'. (TL)
Happy birthday to EU (the General Court) – The General Court of the European Union celebrated its 30th anniversary this week. While the decision to create the court was taken in October 1988, it was not until 25 September 1989 that its first judges took up office. Reflecting on its impact, Willem Leppink, partner at Ploum, told WTR: "The General Court has played a significant role in especially developing European trademark law. It has been the linking pin between the decision of the Boards of Appeal and the CJEU. It has also given the needed guidance on how the EUIPO should take its decisions, eg, in relation to confusing similarity and distinctiveness." When asked what one change he would, if he could, make at the court he responds: "Allow an appeal to be filed against a decision from the EUIPO, without immediately having to submit the grounds. Many appeals are filed last minute by different lawyers than the representatives at EUIPO, and this not always leads to the best quality and thus not the basis for the GC to take good decisions." As to the immediate future, when asked what will likely be the big trademark-related issues the court will have to wrestle with in the future he responds: "Having to deal with the changes that came from the Trademark Package, in particular dealing with the further development of the legal boundaries of non-traditional marks"(JW)
Office radar:
Paraguay IP Office conducts another counterfeit crackdown – The IP Office of Paraguay (DINAPI) has announced another counterfeits raid after it submitted a complaint to the country's Public Prosecutor's Office. The raid occurred in capital city Asunción, with fake products seized including those targeting such brands as Hugo Boss, Under Armor, Tommy Hilfiger, Lacoste and Abercrombie. The approximate cost of the seized goods by market value is $15,000. By chance, WTR highlighted the issue of counterfeit goods in Paraguay earlier this week by highlighting counterfeit hotspots that rights holders should be aware of. (TJL)
Sint Maarten IP offices pledges recovery following devastating hurricanes – The IP Bureau of Sint Maarten (BIP) has met a representative from the government's Ministry of Tourism, Economic Affairs, Transport & Telecommunication to present its financial statement for last year. During the presentation, the director of the office described the hard work being done following recent natural disasters. "The devastating after-effects of hurricanes Irma and Maria in September 2017 have, as expected, had a major impact on the entire region and on Sint Maarten," they said. "The year 2018, thus, was a period of recovery for the Bureau. Although the road to full recovery is long, together we can all contribute towards Sint Maarten's growth and this is what the Bureau aims to do. The Bureau looks forward to being more visible in the public by creating more awareness about intellectual property rights which will aid in the further development of the country's economy." As part of the statement, the director also pledged to increase awareness of IP across the country, especially in relation to small and micro businesses. (TJL)
New Zealand office notifies of fee changes – The Intellectual Property Office of New Zealand (IPONZ) has posted a public notification of the approved changes to patent and trademark fees. The new fees will be brought into force on 13 February 2020. Revisions were considered after a review in 2018 and after a call for public submissions, the Cabinet and Executive Council approved the changes on 16 September 2019. (JW)
$263 million in counterfeits seized this year by NCIPR in Philippines – The National Committee on Intellectual Property Rights (NCIPR) seized counterfeit goods worth a value of $236 million (P13.73 billion) in the period from January to July this year. The majority of the haul came from seizures by the National bureau of Investigation, followed by Customs and the Food and Drug Administration. Cigarettes and alcohol products made up most of the counterfeit goods with a value of around 25% of everything seized. Another 25% of the value was accounted for by pharmaceuticals, with that figure again being equalled by handbags and wallets. (JW)
Media watch:
Liverpool FC gives up LIVERPOOL application – Football club Liverpool FC has announced it will not appeal the UK Intellectual Property Office's decision to not grant it a trademark for the term LIVERPOOL. The move follows controversy over the trademark application, including a pledge from the Mayor of Liverpool, Joe Anderson, to oppose the mark. In a statement released yesterday (Thursday), a Liverpool FC spokesperson said: "The club accepts the decision that has been taken due primarily to what the official judgement cites as 'the geographical significance' of Liverpool as a city in comparison to place names that have been trademarked by other football clubs in the UK. We will, however, continue to aggressively pursue those large-scale operations which seek to illegally exploit our intellectual property and would urge the relevant authorities to take decisive action against such criminal activity wherever it exists." The news has been met positively and with some relief from sports fan, such as one Twitter user saying the move was a "ridiculous idea" and "the club needs to build a positive persona within the city". (TJL)
On the move: 
Barclay Damon boosts Rochester trademark practice – Katie Markert has joined Barclay Damon as counsel in its Rochester office, according to an announcement on the firm's website. She is part of the branding, trademark and copyrights group where she handles prosecution, licensing and enforcement. (BD) 
Cozen O'Connor elevates eight members to shareholder status – Cozen O'Connor has promoted eight of its members to shareholders, including litigator Hugh J Marbury. His practice focuses on business and IP litigation, and he handles cases relating to patents, trademarks, copyright and trade secrets. (BD)
ITC Litigator joins Nixon Peabody – Nixon Peabody has added Evan Langdon to its IP practice, according to a news release on the firm's website. Langdon has been appointed to partner and is based in the Washington DC office. He represents both local and foreign clients on IP matters before the US International Trade Commission, focusing on Section 337 "Unfair Import" investigations. Langdon also handles IP litigation in district courts and appeals before the Federal Circuit. He has previously acted as a primary examiner at the USPTO, and most recently he worked at Adduci Mastriani & Schaumberg. (BD)
Michael Best continues growth in Midwest – Michael Best has announced that Susan Frohling and Laura Lamansky have joined the firm's intellectual property practice group. Frohling joins as senior counsel in Chicago and Lamansky as an associate in Milwaukee. Frohling counsels clients on a wide range of trademark and copyright matters including brand protection strategy, enforcement, licensing, due diligence, prosecution and litigation. She was formerly the chief trademark counsel at Kraft Foods Group. Lamansky focuses her practice on intellectual property and entertainment law matters. On the intellectual property side, she assists clients in trademark and copyright prosecution, enforcement and contract negotiations. (TL)
James Cleary rejoins Kilpatrick Townsend – Kilpatrick Townsend & Stockton has announced the return of James Cleary, who has been appointed within the IP group's electronic engineering and software team. Cleary focuses his practice on patents, handling a range of matters including prosecution and licensing. He can be found in the firm's San Diego office. (BD)
Greensfelder's new hires strengthen IP capabilities – Patrick McKey and Jared Manse have joined Greensfelder's Chicago and St. Louis offices, respectively. McKey has been appointed to officer within the litigation practice group where he handles cases relating to intellectual property, as well as commercial litigation, international business disputes and environmental matters. Manse has joined the firm as an associate within the IP group. He specialises in the biochemical, pharmaceutical and material sciences sectors. (BD)
And finally... 
Tips from the trademark industry elite – WTR is pleased to announce the publication of the inaugural edition of WTR Global Leaders. This ground-breaking new supplement presents insights from the elite of the global trademark industry, offering guidance into career development, practice management and trademark industry trends. WTR Global Leaders is available online, and free to view, here.