INTA unveils new website; Unilever tea sale; Indian consumers boycott Chinese brands – news digest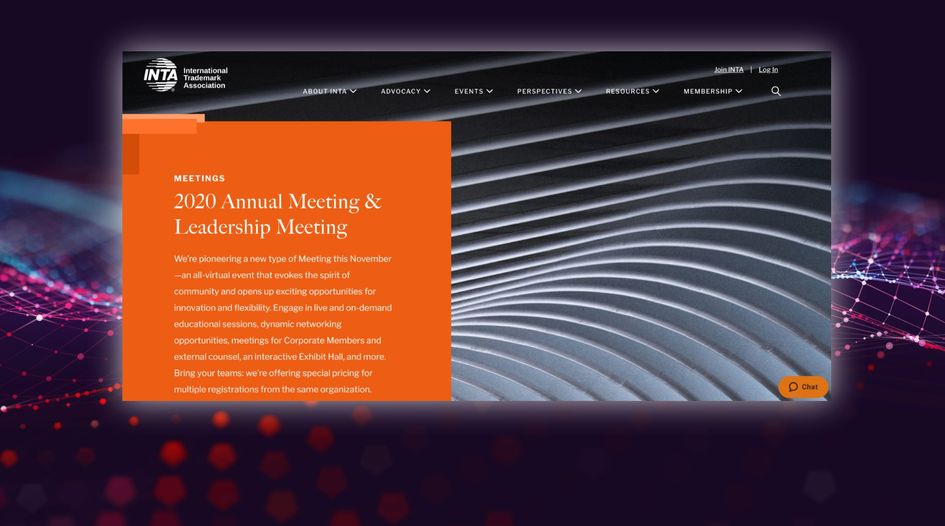 Every Tuesday and Friday, WTR presents a round-up of news, developments and insights from across the trademark sphere. In our latest edition, we look at more brands overhauling racially-insensitive products in Asia and Australia, MARQUES launching a LGBT and gender survey, Puma and Nike continue to duke it out, and much more. Coverage this time from Trevor Little (TL), Bridget Diakun (BD), Joyce Ng (JN), Jonathan Walfisz (JW) and Tim Lince (TJL).
Market radar:
INTA unveils new website – The International Trademark Association (INTA) has launched a new website, and in a press release described it as "a major milestone in the association's multi-year digital transformation". According to INTA, visitors to the new website will find it "more user-friendly and easier to navigate", with enhanced search capability and new content sections. For example, a new section is dedicated to information for the general public on brands and trademarks "in a language that resonates with consumers". According to INTA CEO Etienna Sanz de Acedo: "The ultimate goal is really to provide an even better service to our members and to add value to the community. Society is changing, technology is advancing, and our members are evolving. We need to evolve as well. When we talk about digital transformation, it's really about the people and the processes. It's about the service we provide to our members, and it's about projecting ourselves into the future." (TJL)
Suitors are mulling the purchase of Unilever's tea business – Unilever announced in January that it had started a strategic review of its tea business, a process that could result in its full or partial sale. This would mean letting go of its world-renowned Lipton tea brand. According to Bloomberg, the company could get over $6.3 billion for the unit (depending on the assets that are included in the deal). KKR & Co and Cinven, as well as other top buyout firms, are potential bidders. Other major players like Advent International, Bain Capital and Blackstone Group are reportedly also considering offers. People familiar with the matter say that Unilever is thinking about launching the bidding process after the summer holidays. Should the sale go through it will be one of the company's largest divestments, behind the disposal of its margarine and spreads business to KKR for $8 billion in 2017. (BD)
More brands overhauling racially-insensitive products in Asia and Australia – Colgate-Palmolive has announced that it will "review and further evolve all aspects of the brand, including the name" (with its joint-venture partner Hawley and Hazel) of Darlie toothpaste. Popularly sold in Asia, and commanding as much as 45% of the market in Taiwan and 17% in China, Darlie was originally known as "Darkie" before it changed its name in 1985, while briefly retaining its controversial 'blackface' logo. In Chinese, the brand name literally translates to "black person toothpaste". In a shift towards "a more inclusive vision of beauty", Hindustan Unilever also announced that it will rename its "Fair and Lovely" skin-lightening cream in India and "stop using the word 'Fair' in the brand name". Over in the Land Down Under, Nestlé will rename its Australia-exclusive Red Skins and Chicos candies after years of outrage against the use of racist and offensive names. Nestlé acknowledged that these names – 'redskin', a slang term for Native Americans and First Nation Canadians, and 'chico', a Spanish word for "boy" that could be offensive to Latin Americans – "have overtones which are out of step with Nestle's values, which are rooted in respect". The examples are just the latest in a wave of announcements by high profile companies moving away from the problematic and controversial product names in the wake of global protests against racism. (JN)
AVID PR transitions into dedicated IP firm – AVID Public Relations (AVID PR) has announced it is to reposition into a dedicated, intellectual property public relations firm. The organisation, founded in 2013, will now focus on servicing corporate IP teams, law firms and patent management organisations, designing and executing tailored public relations campaigns that bolster activities unique to IP organisations. "AVID PR is the only firm optimised for maximising clients' success in their public relations activities, where their technology and intellectual property intersect," said Edward Schauweker, CEO of AVID Public Relations. "We look forward to building on the decades of experience our team has in driving thought leadership campaigns that support IP organizations' activities." (TL)
Indian consumers' rejection of 'Made in China' for 'Made in India'' to prompt shift in marketing strategies – After the death of at least 20 Indian soldiers in a border row with China, anti-China sentiment in India is prompting Chinese smartphone and electronic brands to change their marketing campaigns in India. According to The Economic Times, Chinese companies have long been collaborating with Indian celebrities but this is likely to cease. Some brands will even start using #madeinIndia in consumer communications, though a senior executive with one of the largest Chinese smartphone brands stated "the company will continue campaigns featuring celebrities as per the contract and since spots have already been purchased". With lists of locally made cellphones and apps, as well as viral Twitter hashtag "#Vocalforlocal" campaign,  making the rounds online, this appears to be a canny wise move – a survey conducted by social media firm LocalCircles reported that 97% of Indians will boycott major Chinese brands in favour of Indian ones. (JN)
MARQUES launches 'Brands, LGBT and Gender' survey – The MARQUES IP Emerging Issues Team is inviting participation in a short survey titled 'Brands, LGBT and Gender'.  The association notes that the aim of the survey is to develop a better understanding of the experiences of brands in relation to LGBT and Gender issues, with the aim being a paper on the topic later this year. The survey is designed for corporate counsel and experts who may have represented brands in these interest areas, and is available here. (TL)
Cannabis interest group celebrates birthday – The Cannabis Interest Group ("IG") of the Intellectual Property Law Section of the California Lawyers Association is celebrating its one year anniversary. Founded in July 2019, the group is the newest of 12 IP Section Interest Groups at the association, and is intended as a forum for the exchange of information, ideas, and practice tips about the evolving nexus between IP law and the legal cannabis industry. It has been a busy 12 months for the group, which has held monthly telephonic meetings for members as well as hosting of the webinars on cannabis IP law and, specifically, trademarks in the industry. David Branfman, of Branfman Mayfield Bustarde Reichenthal, and chair of the group, reflects: "Helping to guide the Cannabis IG through its first year of existence has been one of the most rewarding and enjoyable experiences of my legal career, and we hope to expand the mission, scope, and breadth of the Cannabis IG in its second year." (TL)
Legal radar:
Puma doesn't let up in the fight to block Nike's 'footware' trademark – Puma officially challenged the trademark application for 'footware', filed by Nike in March 2019, by sending a letter of protest to the USPTO in July last year. The German company argued that the term was descriptive for technology-driven footwear designs and therefore should not be eligible for registration. Nevertheless, Nike's application was published for opposition, and on 16 June of this year Puma filed an opposition repeating its argument that the word 'footware' is descriptive, reports The Fashion Law. It alleges that the 'footware' trademark "is phonetically equivalent to and a misspelling of the word 'footwear'," making it a generic term for items sold in retail, mainly footwear. The author does note however that Nike has not filed to protect this trademark for products relating to footwear (claiming rights only to classes 9, 38, and 42). In its filing with the TTAB, Puma further argued that Nike is not the only business selling products that combine footwear with technology, highlighting itself, as well as Under Armour, Altra and Samsung which also offer tech-centric footwear. The fact that these products are already in the market, asserts Puma, is likely to mean that consumers are already accustomed to seeing and buying these types of items and therefore understand that 'footware' is used to generally describe the combination of software with footwear, and not to identify the products of a specific business. Puma goes on to argue that Nike has not used the mark 'footware' enough for it to support a claim that it has acquired distinctiveness. This dispute is still ongoing, and the German footwear brand is no doubt hoping that the TTAB will sustain its opposition and refuse the registration. (BD)
Office radar:
(For more of the latest coronavirus-related updates from national IP offices, please read our dedicated article which is being continuously updated)
Media Watch:
Footballer to seek protection for Black Lives Matter logo – Controversy has surrounded efforts to obtain trademark protection for phrases and designs related to the Black Lives Matter logo. The latest such effort, however, is likely to avoid any backlash. This week The Daily Mail reported that Troy Deeney, captain of premier league team Watford, and his partner are to apply for protection for the Black Lives Matter logo which they designed and has been appearing on Premier League shirts in recent weeks. The couple are keen that the circular logo, with a clenched fist of solidarity in place of the letter 'a' in the word 'black', is not used on clothing or marketing without permission, as the intention behind the mark  is to raise funds for relevant charities. The media outlet notes that Deeney has made clear that he is not attempting to claim ownership of an idea which emerged from a Premier League captains' meetings ahead of Project Restart, but rather protect the integrity of the mark. (TL)
On the move:
Kinstellar appoints new head of TMT practice in Bulgaria – Anton Petrov has joined Kinstellar's Sofia office as of counsel and head of the firm's TMT practice in Bulgaria. He has over 15 years of experience in matters relating to competition, IP enforcement, and consumer protection. Petrov advises local and international clients in the telecom and media sectors as well as those in the healthcare and life sciences industries. (BD)
Morgan Lewis nabs nine-member IP team from Cooley – Morgan Lewis's London IP division just got a whole lot bigger with the announcement that a team of nine individuals will be joining on 1 July. Nick Bolter, who is joining the firm as a partner, will be leading the acquired group, which consists of four associates, a paralegal and three trademark professional staff. Bolter formerly led the trademark, copyright and advertising practice at Cooley. He is qualified to practice in both the UK and EU, and he advises clients on the selection, prosecution, protection, and enforcement of trademarks, brands and designs. Firm chair Jami McKeon made this statement: "The arrival of Nick and his team will be an important part of the strategic growth of our global intellectual property capabilities in the United States, Russia, China, and Japan. The exceptional caliber of these lawyers represents an exciting development for our firm and for our clients, particularly retail and luxury brands companies." The hire of Bolter and his team is the latest move by Morgan Lewis to expand its IP practice. In the last several year it has added a nine-partner full-service patent prosecution and litigation team in Orange County; strengthened its life sciences and tech-focused litigation teams in Chicago, Northern California, and Washington, DC with seven new partners; and built a litigation-focused team in Shanghai, which is led by Shaobin Zhu. (BD)
IACC announces new hire – The International Anti-Counterfeiting Coalition (IACC) has announced the hire of Shawn Brosnan as director of special programs. Brosnan joined this week and will work with Lara Miller, counsel & VP of corporate strategy, to expand the IACC-Amazon initiative. Launched in 2018, the programme is a voluntary collaboration that provides streamlined engagement between IACC members and Amazon. Brosnan has spent much of his career with Liz Claiborne and later Kate Spade where his portfolio included overseeing all aspects of its global security and brand protection.  ICACC president Bob Barchiesi explains: "Shawn brings a wealth of knowledge and experience to the team. His appointment is the latest step in the IACC'S comprehensive industry-leading strategy of building bridges between different sectors and industries in the fight against fakes. The internet has become a major enabler in the sale of online counterfeit products, providing criminals with access to a global market. No one company, government or association can do it alone. It takes committed partners from all sectors working together and learning from each other to stand a chance against these sophisticated counterfeit criminal networks." (TL)
And finally...
Free-to-view anti-counterfeiting intelligence now available – WTR has published the 12th edition of Anti-counterfeiting: A Global Guide, which provides comprehensive guidance on anti-counterfeiting laws, procedures and strategies in key jurisdictions around the world. Presented in a simple, easy-to-use format, this indispensable publication analyses the anti-counterfeiting frameworks in place in 18 jurisdictions, with a regional chapter identifying wider trends and best practices in the Western Balkans. In addition, an industry insight section offers guidance on protecting brands in the digital world, as well as industry-focused pieces offering insight into anti-counterfeiting strategies and best practice in the electronics and consumables, and luxury goods sectors. To access the new edition, click here.