INTA postpones 2020 New York Conference; Gleissner defeated again; Redskins retired – news digest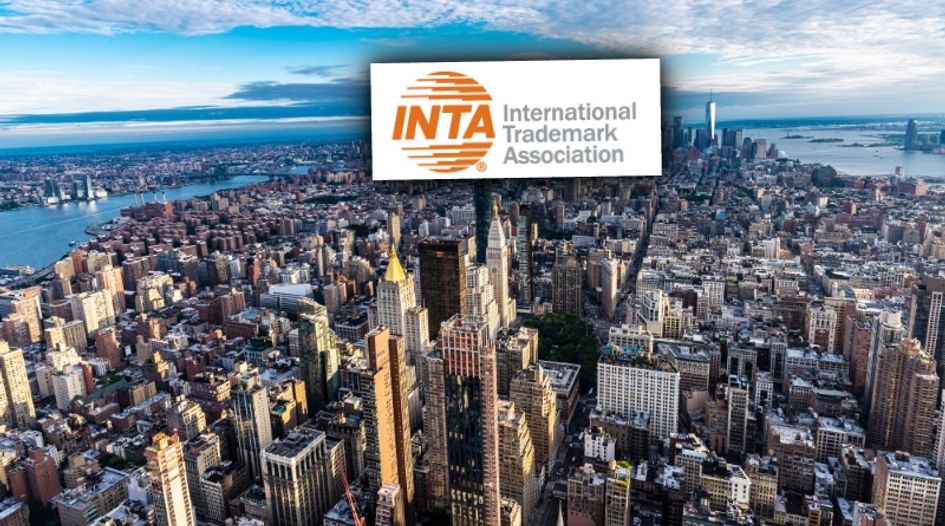 Every Tuesday and Friday, WTR presents a round-up of news, developments and insights from across the trademark sphere. In our latest edition, we look at the coronavirus impact on global trademark filing activity, an antisemitism letter sparking an IP row, INTA rolling out its Women's LeadershIP initiative, rapper Drake in a trademark dispute, and much more. Coverage this time from Trevor Little (TL), Bridget Diakun (BD), Jonathan Walfisz (JW) and Tim Lince (TJL).
Market radar:
INTA postpones New York Conference – The coronavirus epidemic continues to spread, with over 110,000 confirmed cases at the time of publication. The crisis has had a significant impact in the IP world, including the cancellation/postponement of numerous IP events, including the INTA Annual Meeting, the IACC Annual Conference, ICANN's Mexico meeting and the MARQUES Spring Meeting. And today it was announced that another IP event has been postponed – with INTA confirming that its 2020 New York Conference, due to take place next week, will now go ahead in June. In a statement, INTA said "the postponement is due to escalating circumstances related to the coronavirus", adding that "the health and safety of registrants, staff, vendors, and the community at large is INTA's main priority". The postponement comes just 24 hours after the association tweeted that digital brand protection company AppDetex would be the New York conference's 'thought leadership and hand sanitizer sponsor', a move described by US lawyer Tara Aaron as "the 2020est thing I've ever heard." The association is due to announce the location of its rescheduled Annual Meeting in the coming days, which it previously confirmed would take place at a city in the United States sometime in May or June 2020. (TJL)
Antisemitism letter sparks intellectual property row between Jewish groups – A group effort from several organisations to stand with University of Toronto professors to campaign more against antisemitism has ended in an IP dispute. The collection endorsed an open letter by the professors, who want the university to take a stronger stance on antisemitism. However, one group, Friends of the Simon Wisenthal Centre (FSWC), issued a press release about the move before the letter was publicised, reports CJN. One of the other groups, B'nai Brith, accused FSWC of misleading the public and appropriating the intellectual property of others. B'nai Brith CEO Michael Mostyn wrote in a letter to FSWC that, "the statement links to our coalition's letter, with no acknowledgement of its source, posted under FSWC branding… FSWC has clearly misled the public into believing that the contents of the statement and our coalition's letter are your organisation's original work". Whether this dispute will lead to any legal action remains to be seen. (JW)
INTA rolls out 'The Women's LeadershIP Initiative' – Timed to coincide with International Women's Day (on 8 March), INTA has unveiled The Women's LeadershIP Initiative, which is designed to foster the development of strong leadership skills for women in the IP field and empower them to advance their careers to the next level. As we reported previously, the initiative was first announced by INTA president Tish Berard last month at the association's 'Brands, Sports, and E-sports: A Brand (R)evolution' event in Madrid. On Sunday, more details were released, with the initiative set to involve a variety of elements, including workshops promoting the exchange of views among women on issues such as gender parity, career development, and work-life integration; and the formation of networking and educational events and targeted content to foster women's talent and professional growth. In addition, social media campaigns will share the experiences and celebrate the achievements of women in IP. Speaking this week, Deutsch explained: "INTA's new women's initiative comes at a pivotal time, when we can leverage the long overdue focus on gender equality that's emerging from all different business sectors and all different parts of the world. By joining together to support women and advocate for change we can help women reach positions of leadership that are well-deserved both for their own professional advancement and to make sure we are helping women unlock all that they can contribute to the intellectual property field." (TL)
Border patrol makes counterfeit toothbrush haul – Philadelphia customs and border protection seized 1,440 fake Oral-B toothbrush heads this past week. The illicit cargo was an express delivery shipment from Turkey which was destined for Illinois. Had the products been real they would reportedly have had a retail price of over $12,000. This is the second time that toothbrush heads have been confiscated in the last six months, with 20,000 confiscated in November. Attention is often paid to the illegal trade of inauthentic luxury goods, but counterfeits are a cross-industry issue that pose a major risk to the health and safety of consumers. (BD)
Coronavirus impact on global trademark filing activity – In a post on LinkedIn, CompuMark director of professional services and strategy Robert Reading has dug into the data to investigate whether the novel coronavirus outbreak has had a major impact on global trademark filing trends. Focusing on three major trademark major registers – the EUIPO, UKIPO and USPTO – he found "different pictures" at each. Specifically, filing activity for January and February 2020 at the USPTO is tracking lower than 2019 and 2018. However, new rules on foreign filers are probably the reason for that drop. The UKIPO has seen "record numbers of trademark applications" in the first two months of 2020, although "this is likely to be Brexit related", Reading adds. The EUIPO has also seen record filing activity at the start of the year, but application volume from China has fallen significantly. Summing up his findings, Reading concluded: "It's too early to clearly tell if COVID-19 has impacted trademark filing activity around the world. It's important to note that the vast majority of applications are planned in advance, so a change in behaviour will take time to filter through. March filing figures – particularly in and from China – will be keenly awaited." (TJL)
Redskins retired – The school board for the Paw Paw public schools district in Michigan, United States, voted this week to retire its Redskins mascot at the end of the 2019-2020 school year. The Paw Paw Redskins mascot and logo are remarkably similar to the branding of the Washington Redskins NFL team, which has been involved in a high profile fight over its name, with its owner adamadent that the team will not change its brand. According to Brent McNitt, president of the Paw Paw board of education, the school's move was inevitable: "It has become clear that the controversy surrounding the Redskin name and imagery is an impediment to achieving our district goals. The best path is to respectfully retire the Redskin name and imagery with honour. Only then can we continue to advance toward a bright future while always celebrating our proud past." (TJL)
Legal radar:
Dolphin Tank trademarks snapped up by Shark Tank owners – Women's group Dolphin Tank has found itself in choppy water after trying to register a mark in Australia. Dolphin Tank is a programme by Springboard Enterprises, a US-based non-profit that encourages female entrepreneurs to pitch in front of live audiences in a more welcoming and friendly atmosphere than the television show Shark Tank. The Dolphin Tank registration was opposed by Sony Pictures Television, who owns Shark Tank, reports the Brisbane Times. Sony's Shark Tank ran on the Ten Network in Australia until 2018. Sony claims Springboard's mark is "substantially identical or deceptively similar" to existing trademarks and "similar to a trademark which has acquired a reputation in Australia". (JW)
Drake files suit for owl logo – Canadian rapper Drake's clothing company OVO has filed a suit alleging trademark infringement against Australian company Bellroy and LA-based Clae, reports TMZ. Chiefly, the complaint claims that the merchandise companies have collaborated to create and sell shoes with an altered version of OVO's owl logo. OVO argues that Bellroy "changed the design of the own by altering its posture, width, wings and feet in order to blatantly mimic the OVO owl". OVO has asked for an injunction to stop the sale of the Bellroy and Clae collaboration shoe. On Complex, an article points out that the similarities between the logos had been noticed by Twitter users as early as 2013, with posts to OVO suggesting their marks were being infringed upon. (JW)
Gleissner defeated again... – Renowned 'trademark troll' and multi-millionaire Michael Gleissner has lost in a Latvian court once again. According to a blog post from local firm Petersona Patents,  German company Jaxid GmbH requested an applied-for trademark for the term JAXID, owned by Gleissner entity Grigorius Holdings, be fully invalidated. In its decision, the court said there was "no evidence" that Grigorius Holdings had started using the trademark "or has any commercial intentions" at all. Furthermore, as the blog explained: "The court by taking into account observations in life and laws of logic, concluded that the Defendant's deliberate actions of registering trademarks in Latvia, which are identical to several EUTMs, are not accidental, but malicious actions with the aim to harm interests of third parties." The decision is another blow for Gleissner's mass filing activity in Latvia. As we reported back in January, the trademark community in Latvia has been "rocked by the controversial portfolio-building exercise" of Gleissner – in 2018, entities that he owns (primarily 'Grigorius Holdings' and 'Fashion One Television') were responsible for a staggering 39.9% of all trademark applications filed in Latvia that year. (TJL)
... and again – Also this week, the UK Intellectual Property Office (UKIPO) has ruled against an entity owned by Gleissner in a dispute with video game developer Square Enix. In the decision, which was handed down on 9 March, Fashion One's UK trademark registrations for the terms PARASITE EVE and PARASITE were ruled invalid. Square Enix pursued the case as the term 'Parasite Eve' is the name of a series of video games it has produced. Interestingly, four days before the hearing date, Gleissner filed a formal request to surrender the registrations, in which he therefore assumed the hearing would be vacated. However, the hearing officer T Perks confirmed that the hearing would still go ahead "unless the applicant was prepared to withdraw the applications for a declaration of invalidity". In the decision, Perks ordered Fashion One to pay Square Enix the sum of £4,850, and gave a strongly-worded retort to Gleissner's filing activity: "My conclusion is that the applications were part of a blocking strategy and the proprietor had no intention to use the trademarks in accordance with their essential function. The applicant has therefore established a prima facie case or bad faith. The applications for invalidity succeed under Section 3(6)." (TJL)
Office radar:
Media applications increase with Korean online activity – A growth in broadcast and communication related applications at the Korean Intellectual Property Office (KIPO) has been pinned to the increase in individuals using streaming platforms such as YouTube and Afreeca TV, reports The Korea Herald. There was a 57% increase in yearly trademark applications since 2015, totalling 5,174. The biggest annual jump came last year with 31.1%. Individuals in their 20s and 30s accounted for 15.8% and 38.3% of the total applicants, showing how the applications skew towards a younger generation. (JW)
On the move:
Akerman makes double hire in Tampa – Akerman has given its IP practice group a boost with the hire of Alejandro Fernandez and Stephen Leahu. Both lawyers are certified by the Florida Bar and are registered patent attorneys. Fernandez has nearly 20 years of experience representing clients in all phases of IP litigation. He has also negotiated IP agreements and handled prosecution work. Leahu advises clients on how to protect and enforce their IP rights, including patents, copyrights, trademarks, trade dress, domain names, unfair competition, idea misappropriation, and trade secrets. He is further experienced in patent prosecution, post-grant proceedings before the PTAB, litigation, licensing, and transactions involving IP rights. Fernandez and Leahu can be found at Akerman's Tampa office. (BD)
Dinsmore gains two associates in its Denver office – Dinsmore first opened its Denver office in 2014 after a merger with Peck Shaffer & Williams LLP. At the time, the office focused on public finance, but it is now expanding its offerings to include litigation and IP. It has just hired two associates, Patrick M Sweet and LaWanda Houston. Houson's practice focuses on IP, and she has extensive experience in prosecuting patent applications. (BD)
And finally...
Your 'go to' resource for finding trademark expertise – The 2020 edition of the World Trademark Review 1000 – The World's Leading Trademark Professionals is currently available to view online. The publication identifies the leading trademark practitioners and firms from around the globe. As well as illustrating the depth of expertise available to rights holders as they seek to protect their brands, the guide serves as the definitive tool for locating top-calibre trademark expertise worldwide. Click here to access this year's edition.