INTA highlights Asia counterfeit developments; UKIPO appoints new chair; WIPO calls for covid-19 action – news digest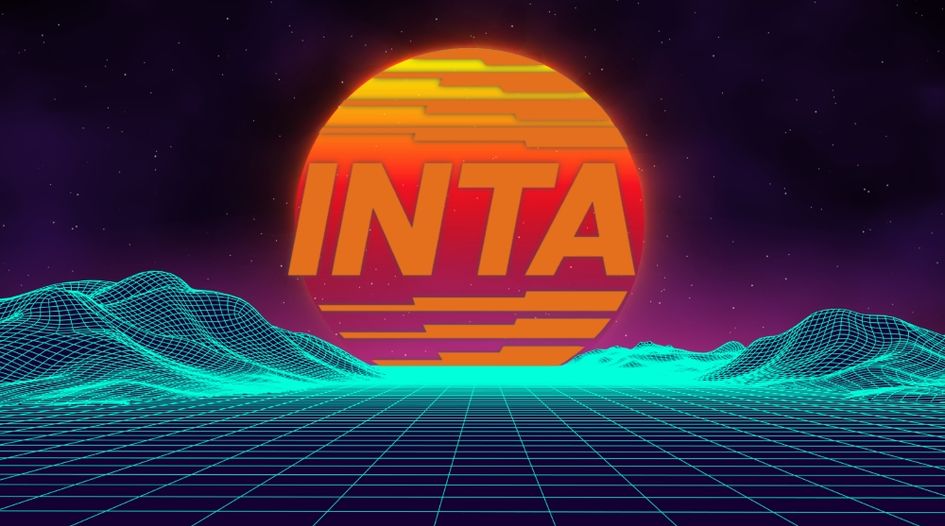 Every Tuesday and Friday, WTR presents a round-up of news, developments and insights from across the trademark sphere. In our latest round-up, we look at the EUIPO reaching 1.5 million design applications, Kraft Heinz announcing new UK licensing deals, H&M capitalising on the branded merchandise market, and much more. Coverage this time from Victoria Arnold (VA), Bridget Diakun (BD), Tim Lince (TJL) and Trevor Little (TL).
Market radar:
INTA's Asia-Pacific representative highlights ASEAN action against online fakes – INTA's chief representative, Asia-Pacific, Seth Hays, has penned an article for the ASEAN Post highlighting developments that took place during the first ASEAN IP Enforcement Week, as well as wider efforts to combat fake goods online. This includes the recently updated IP Rights Action Plan, which outlines two new deliverables addressing online enforcement: the creation of an information exchange and ASEAN guidelines on the topic. Government action in the region is critical, argues Hays, but it is not the only solution to this growing problem. Instead, the continued evolution of a consensus against fakes is required. "Looking back at the previous three ASEAN IPR Action plans, we see a clear change in focus to recognize the danger of counterfeits," he concludes. "The new plan presents eight deliverables to address the problem, including important awareness raising and data collection. E-commerce will continue to grow in ASEAN. To keep consumers safe, governments, e-commerce platforms, and brand owners need to continue innovating to prevent the sale of counterfeits online. These recent amendments to the ASEAN IPR action plan clearly show ASEAN's vision for a safe, resilient, and authentic digital future." (TL)
Brand radar:
Sauer Brands laps up Mateo's Gourmet Salsa – Sauer Brands is expanding into the salsa business with the acquisition of Mateo's Gourmet Salsa for an undisclosed sum. Sauer Brands offers its own ranges of spices and seasonings and owns Duke's Mayonnaise, Kernel Season's and The Spice Hunter. Mateo's product portfolio includes Cantina Style salsa, Hatch Chile salsa, Habanero salsa and Salsa Verde, as well as two types of bloody Mary mix. "With the resources and investment Sauer Brands will bring to Mateo's, we are confident we can accelerate what is already an amazing growth story for the brand," said Sauer Brands president and CEO Martin Kelly. Mateo's products are currently sold across the United States in outlets such as Costco, Walmart, Target, Publix and Kroger. (BD)
Kraft Heinz announces UK licensing deals – Kraft Heinz has announced a number of new consumer goods partnerships after appointing Metrostar and Brand Central as its licensing agents for the United Kingdom and Ireland in 2020, reports License Global. "Innovation has been a huge priority area for us at Kraft Heinz," said Daria Bashkatova, innovation manager, new ventures at Kraft Heinz Northern Europe. "As part of, licensing is uniquely positioned to take our brands to new spaces in food and beyond. The partners we have selected so far were able to create new and exciting avenues for our brands to engage with consumers and we look forward to seeing the feedback as the products roll out into market." The first deal was signed with Amscan, which will bring Heinz Tomato Ketchup and Beanz party costumes to the market. YWOW Brands will create puzzles and products for the Heinz Tomato Ketchup, Beanz, Soup and Pasta ranges, while Bioworld will develop night and daywear for Heinz Tomato Ketchup, Beanz, Pasta and HP Sauce. "The response to Kraft Heinz brands from licensees and retailers has been excellent and we're delighted to welcome such experienced partners to the program," said Clair Potter, managing director at Metrostar. "The development pipeline is very busy and new products will be hitting the shelves soon. Meanwhile, we're working on a number of food initiatives and look forward to bringing news of those in 2022." Brand Central and Metrostar will continue to look for partners in the stationery, kitchen and homewares, apparel accessories and tech accessories markets this year. (BD) 
H&M establishes Creator Studio to capitalise on branded merchandise market – H&M has launched the Creator Studio to expand on licensed merchandising ventures with global performers. The company will offer creators on-demand printing "through a sustainable supply chain and a global network" to help sell branded products. "Since every single piece is only produced if bought by a customer, any creator has the possibility to start tailoring their message, let the creativity flow and focus on building meaningful relationships with their fans," said Creator Studio managing director Dinesh Nayar. "With our platform and service, we are creating a risk-free revenue opportunity for bands and performers where the minimum order is one and can be fulfilled within days." H&M has already created licensed merchandise for headline names such as the Weeknd and Madonna in the past. The Creator Studio's first partnership has been signed with Sweden's Doors, a one-stop-shop platform that enables artists to curate and perform online concerts, communicate with fans and manage ticket sales and royalties. (VA)
Nordstrom to launch new Tom Brady clothing line – NFL star Tom Brady has teamed up with Nordstrom to launch a line of men's training and activewear, available from December. Brady partnered with designer Dao-Yi Chow and Jens Grede, co-founder of multi-media fashion marketing agency Wednesday Agency Group and co-owner of Kim Kardashian's Skims brand, on the collection. The quarterback has endorsed various apparel brands in the past, including through sponsorship deals with Uggs, Foot Locker and Under Armour. The new line will be his first collection, signalling just one of many ventures that the star is exploring as future retirement possibilities. (VA)
Office radar:
(For the latest coronavirus-related updates from national IP offices, please read our dedicated article, which is being continuously updated.)
WIPO director general calls for action to overcome covid-19 pandemic and other challenges –  A range of IP-related indicators have shown great resilience despite the economic shock from the covid-19 pandemic and WIPO's work must evolve to mirror this trend toward the increasing centrality of human innovation and creativity as principal drivers of economic growth, WIPO Director General Daren Tang stated as he opened the WIPO Assemblies this week. In his welcome speech, Tang outlined his administration's vision for the future of the organisation, reflecting: "We face global challenges that threaten the very existence of our lives, and pose an existential challenge to our planet – the pandemic, climate change, unequal growth and others enshrined in the UN Sustainable Development Goals. In these times, the work of WIPO, and indeed for all of us, cannot be business as usual. In these times, we must harness our energies and deploy our expertise to help to overcome these global challenges as well as lay the foundations for future growth." His administration's aim is to enable all countries – particularly developing and least-developed countries – to use intellectual property as a powerful tool for economic and social development, Tang stated. Delegates will consider a wide range of items during this week's meetings, including a proposed WIPO Programme of Work and Budget for the 2022/23 biennium, based on a five-year strategic plan. (TL)
UKIPO appoints new chair and non-executive directors – Harry Rich has been appointed as the new chair of the UK Intellectual Property Office, along with two new non-executive directors, Harriet Kelsall and Hilary Newiss. All three took up their roles on 1 October 2021 and will hold their positions for three years. Commenting on his appointment, Rich said: "I'm passionate about the ways that design, innovation, creativity and business drive wellbeing and prosperity. So, I am very excited to have been appointed as chair of the Intellectual Property Office – and look forward to working with a great team to support the use of IP rights." Rich is currently Registrar of Consultant Lobbyists, chair of the Valuation Tribunal Service and non-executive director of the Press Recognition Panel, as well as governor of the Glasgow School of Art. Kelsall finished her term as chair of the National Association of Jewellers in 2020 and is now the deputy chair. She has been a non-executive director for the British Hallmarking Council since 2016. Newiss is a lawyer and former partner at a City law firm where she specialised in intellectual property. She has served on several public boards including the Human Genetics Commission, the National Information Governance Board for Health and Social Care, Biobank Ethics and Governance Board, and the Francis Crick Institute. (BD)
EUIPO celebrates 1.5 million design milestone – The EUIPO has "proudly announced" that it has received its 1.5 millionth design application. German start-up Kentago GmbH filed the notable application on 27 September 2021, the IP registry revealed in a blog post. (TJL)
Domain Radar:
ICANN celebrates anniversary of IANA stewardship transition – The US Department of Commerce, National Telecommunications and Information Administration (NTIA) transitioned the coordination and management of the Internet's unique identifiers to the global internet community on 1 October 2016. ICANN celebrated the five-year anniversary of the move this week, stating: "For billions of Internet users, this extraordinary moment in the Internet's evolution would have gone unnoticed; there was no change in their online experience. However, there were hundreds of people within the volunteer-based ICANN community and in the broader global Internet stakeholder community who worked tirelessly on the final IANA Stewardship Transition proposal and recommendations… Five years since the transition, there continues to be one, single, interoperable, and secure Internet. The coordination of the IANA functions continues to operate smoothly while meeting the needs and expectations of IANA's global customers and partners." The organisation has also published the schedule for the ICANN72 Virtual Annual General Meeting, taking place from 25 to 28 October 2021. Initially due to be held in Seattle, ICANN72 will take place as a four-day virtual event due to the covid-19 pandemic. (TL)
Law firm radar:
Cole Schotz expands Texas IP litigation teams – Cole Schotz has announced that Rajkumar Vinnakota and Sean N Hsu have joined as members of the firm's Dallas office. Vinnakota focuses on complex commercial litigation in both federal and state courts, as well as actions involving various administrative agencies, advising on intellectual property, trade secrets, energy, business torts, partnership disputes and insurance. Hsu focuses on IP licensing, enforcement and commercial disputes. "We are thrilled to welcome Rajkumar and Sean to our growing national IP department," said Gary Sorden, a member of the firm's Dallas office. "Their breadth of experience with complex commercial litigation and IP matters will further enhance our capabilities and help us better serve our clients both in Dallas and nationally." (TL)
And finally...
WTR's latest Special Report explores how to manage the brand balance sheet – The ability to measure and record brand value is crucial for a host of business reasons: to gain a 360-degree insight into an enterprise's worth; to measure a company's health or product offerings; to calculate licensing royalties; to determine potential reputational hits and damages in dispute scenarios; to underpin M&A decision making. The list goes on. WTR's latest Special Report takes a deep dive into brand valuation, the reporting of intangibles and strategic best practice for brand leaders. As well as tracking recent developments in the industry and presenting a guide to the fundamentals of valuation practice, we focus in on key trends, the companies that own the most valuable brands and their financial performance. In addition, we present a rundown of the most valuable brand acquisitions since 2000. WTR subscribers can access "Managing the brand balance sheet" here.