INTA heads to New Delhi, Gatorade victory, and 'fake IP lawyer' pleads guilty: news digest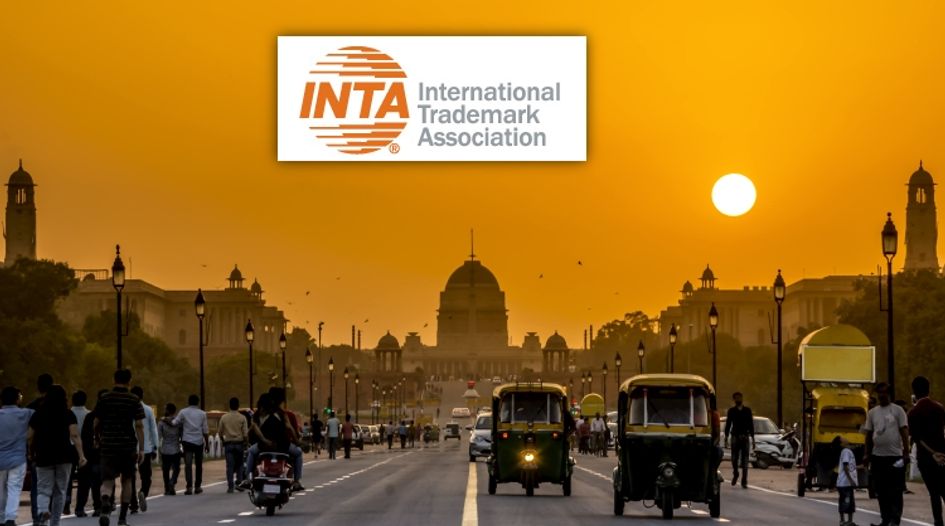 Every Tuesday and Friday, WTR presents a round-up of news, developments and insights from across the trademark sphere. In our latest edition, we look at Porsche revealing its brand protection secrets, Mastercard launching a blockchain program to track fake fashion, WIPO offering a mediation incentive, CNIPA opening a new office, and much more. Coverage this time from Trevor Little (TL), Bridget Diakun (BD), Jonathan Walfisz (JW)  and Tim Lince (TJL).
Legal radar:
US Marine Corps issues a cease-and-desist letter to congressman – The US Marine Corps has requested that  Representative Duncan Hunter stop using its trademark as part of the congressman's campaign. Hunter has used the emblems and phrase of the Marine Corps on a campaign mailer. He was in the Marines from 2002 until 2005. The emblem is protected by the federal statute, thus Hunter needed to receive written permission of the Secretary of the Navy to use this mark. The Marine Corps further stated that it could not grant permission for the use of its trademarks because it made it seem as if it endorsed the congressman's campaign. The option was given for Hunter to use a Marine veteran logo as he did serve for a number of years. We recently covered the use of trademarks by federal agencies, and the difficulties they can face in policing their marks. Interestingly, the US Marine Corps has the largest trademark portfolio of US federal agencies, by a landslide. This cease-and-desist letter reinforces the fact that it takes its brand and trademarks seriously. (BD)
'Fake IP lawyer' pleads guilty – The United States Attorney for the Southern District of New York, Geoffrey S Berman, has announced that John Lambert, aka 'Eric Pope', has pled guilty to one count of conspiracy to commit wire fraud, in connection with a scheme to defraud consumers of legal advice and services. According to court documents, for two years Lambert perpetrated a scheme to defraud consumers of legal advice and services, by falsely representing, through web-based platforms for freelancing services, websites, emails, phone calls, and other means, that he was an experienced attorney. Using the 'Eric Pope' alias, he falsely claimed that he was an attorney at a law firm called Pope and Dunn' having reportedly copied and pasted lawyer biographies from the website of Cravath, Swaine & Moore onto the Pope and Dunn site (the fake site's URL, archived here, is now home to a Chinese gambling site). Berman stated: "John Lambert represented himself to clients as a prominent New York attorney with a law degree from an elite law school.  But Lambert's de facto career was one of a grifter: he had never been to law school and certainly wasn't an attorney. Today, Lambert admitted to his crimes and faces time in prison for his misdeeds." (TL)
Gatorade's 'Sports Fuel' slogan doesn't infringe upon SportFuel – Rebecca Tushnet has discussed the recent Gatorade case on her 43(B)log. Gatorade has described its products as 'sports fuel' since 2013, registering the phrase GATORADE THE SPORTS FUEL COMPANY. They registered THE SPORTS FUEL COMPANY with the USPTO in 2016. SportFuel, a nutritional supplement company, sued PepsiCo, who own Gatorade, for trademark infringement, unfair competition, and false designation of origin. The 7th Circuit issued its decision on 2 August. The court found that Gatorade's use of its name word mark and G Bolt Logo were found to be more prominent on packaging and would therefore not be viewed as a source indicator. Gatorade also argued that Sports Fuel was a descriptive element within a non-descriptive mark. Gatorade successfully argued that their athletic reunion products could be accurately described as 'Sports Fuel', even if most of their consumers are not athletes. SportFuel argued Gatorade registered the mark in bad faith, given prior knowledge of the mark and a previous working relationship. The court found that the relationship ended a decade prior to the use of the slogan and that it was not bad faith to incorporate a descriptive term into a slogan that functions as a non-descriptive mark. (JW)
DC Justice League has MIT researcher's trademark suspended – DC Comics, owner of the Justice League comic book franchise, has hit out against Joy Buolamwini, an MIT researcher. Buolamwini started the Algorithmic Justice League group to highlight potential damages to society from AI technology. She filed to register the group's name in 2017 with the USPTO. That same year, The Justice League film grossed $658 million worldwide. This June, DC filed to oppose. The USPTO has sided with the superheroes and suspended Buolamwini's trademark application. (JW)
Market radar:
Mastercard using blockchain to track fake fashion – According to Finextra, financial giant Mastercard is implementing blockchain technology solutions to track "limited edition fashion items" as part of its partnership with various fashion firms. The company is working with retailer Fred Segal Sunset and fashion platform Made to showcase collections from women designs and artists, and will use its Provenance blockchain technology to track product journeys. Furthermore, Mastercard states that it plans to use Provenance with other partners to help combat the issue of fake goods, especially those that target high-value designer products. (TJL)
Porsche reveals secrets of its brand protection – Earlier this week, we reported on a dispute between Ferrari and fashion designer Philipp Plein following the posting of a cease and desist letter on social media. It turns out that Ferrari isn't the only high-end auto brand in the media this week. Arch-rival Porsche featured in trade title Road & Track to explain how the company's counterfeit department had confiscated $67 million worth of fake goods in the past year. Those are impressive numbers, and reveal the scope and challenge that the brand protection department at Porsche must face. The article reveals some of the hurdles that the team – made up of Thomas Fischer, Michaela Stoiber, and Andreas Kirchgäßner – experience on a day-to-day basis. For example, most of the illicit goods that are confiscated originate in China, with many counterfeiters finding canny ways to change the mark. "Sometimes the counterfeits are quite obvious," Stoiber explained. "The products are far cheaper than normal, or the Porsche emblem has been poorly copied. We sometimes also find that a different animal is shown in the centre of the logo. For example, instead of the Porsche horse, it could be a sheep standing on its hind legs." Such attempted deception is common, of course. But the media activity this week reveals the challenge that premium car brands face – from brand integrity to fighting the scourge of counterfeit goods. (TJL)
The INTA board heads to New Delhi – INTA has announced it will be holding a workshop focused on trademark-related trends and opportunities in India on 25 September in New Delhi. The workshop, Made in India: Evolving Trends in Brand Protection, will cap off the association's first-ever board of directors meeting in the country. The full-day workshop will consist of four educational sessions that explore emerging trademark protection and litigation trends in India, the need for a National IPR Centre, graphical representation in non-traditional marks, and the impact of artificial intelligence and blockchain on the practice of IP law. "All eyes should be on India right now," stated INTA CEO Etienne Sanz de Acedo. "With India's emergence as an innovation hub and its advancements in intellectual property, INTA is excited to bring the Board of Directors to the country for the first time and to end the visit with a workshop that will provide valuable insights into this evolving landscape." (TL)
Office radar:
WIPO offers mediation incentive – WIPO's Arbitration and Mediation Center (WIPO Center) has announced that, effective immediately, it will offer reduced rates to businesses and creators who opt for mediation as an alternative dispute resolution to resolve any copyright disputes in Singapore. This effort is driven by the Intellectual Property Office of Singapore (IPOS) in a bid to strengthen the country's position as the region's alternative dispute resolution hub. Currently, parties with an existing dispute before IPOS involving patents, registered designs and trademarks already enjoy reduced rates when they choose the WIPO Center as their mediation provider – making the move to extend the reduced rates to copyright disputes a natural one. Mark Lim, director of hearings and mediation at IPOS said: "The creative community is a key sector driving innovation and economic output. Inevitably, disputes can arise over the use, licensing and ownership of intellectual property. With WIPO Center's reduced rates now extended to copyright disputes, stakeholders in the creative industries will enjoy a practical, efficient and cost-effective avenue to resolve their disputes, with the assurance that settlements can be readily enforced." (TL)
WIPO's Francis Gurry celebrates International Day of the World's Indigenous Peoples – Francis Gurry, director general of WIPO, has published a message celebrating the International Day of the World's Indigenous People. The message brought attention to the measures taken to extend indigenous people IP rights over their traditional knowledge. This year's theme, Indigenous Languages, was particularly relevant to WIPO's efforts to make resources available in indigenous languages. The WIPO animation 'The Adventures of the Yakuanoi: Navigating Traditional Knowledge and Intellectual Property' has been translated into several indigenous languages and was launched in the language Inuktitut at a practical workshop involving indigenous peoples from the Arctic region held in Iqaluit, Canada. The WIPO Intergovernmental Committee on IP and Genetic Resources, Traditional Knowledge and Folklore (IGC) also has begun to formulate recommendations for the renewal of its mandate for the next two years. (JW)
CNIPA opens office in capital of Tibet – China's National Intellectual Property Administration (CNIPA) has established its 34th patent office in Lhasa, the capital city of Tibet. Plans were approved in 2017 and the office opened its doors on 29 July 2019 with the goal of stimulating IP protection in the region. (JW)
Media watch:
Professor Shamnad Basheer, founder of SpicyIP, passes away –  SpicyIP has posted the sad news that Professor (Dr) Shamnad Basheer has passed away in an accident. Founder and chief mentor at SpicyIP, Basheer also established Increasing Diversity by Increasing Access (IDIA Law). The non-profit organisation brought access to law careers for marginalised groups across India. A memorial service will be held at the academic block of NLSIU, Bangalore, at 4 pm, on Saturday (August 10). WTR sends its condolences to his family and friends. (JW)
On the move:
Womble Bond Dickinson continues IP hiring spree – Womble Bond Dickinson has hired another IP attorney, John Forcier, who has been appointed of counsel. He is experienced in patent portfolio development, litigation, due diligence as well as transactions and licensing. Forcier specialises in the life sciences, chemical and tech industries. He will be practicing out of the Boston office. (BD)
And finally…
Get the inside track on brand protection online – WTR is pleased to announce that, following a sold-out debut in Chicago, its Brand Protection Online event is heading to London on 14 October. A unique forum for brand professionals to discuss solutions to the challenges that arise when protecting trademarks online and share insight on how to prioritise enforcement efforts, the event programme will cover:
Developing a state-of-the-art online brand protection strategy
 Fighting infringement on e-commerce sites
Brand protection strategies for social networks and apps
Managing the changing domain name landscape
Data privacy and GDPR: working within the rules
Delegate places at the event cost £495 (excluding VAT) but – until 6 September – a saving of £100 is available when using the following code: BPO100. To register for Brand Protection Online Europe, click here.