INTA coronavirus donation drive; IPAustralia added to TMview; Harry and Meghan domain snafu – news digest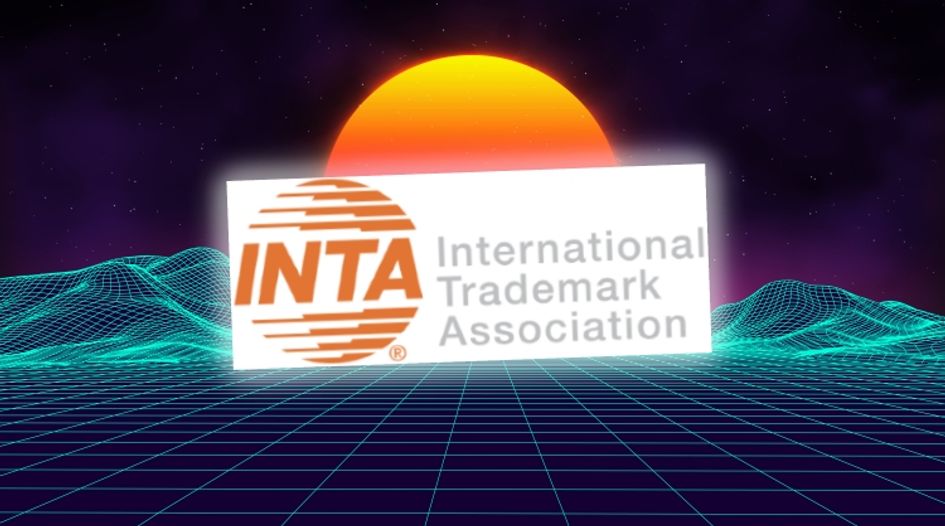 Every Tuesday and Friday, WTR presents a round-up of news, developments and insights from across the trademark sphere. In our latest edition, we look at a warning over a long-term counterfeits risk, WIPO revealing its top corporate filers, Finland joining DesignClass, a change in Syrian trademark fees, and much more. Coverage this time from Trevor Little (TL), Bridget Diakun (BD), Jonathan Walfisz (JW) and Tim Lince (TJL).
Market radar:
Darts-ip case data now available on CompuMark – Clarivate Analytics announced the acquisition of Darts-ip in December of 2019 (see WTR's coverage of the deal here). At the time of the acquisition Clarivate mentioned that it was looking to make Darts-ip available as a standalone offering as well as finding ways to include it within its own offerings. According to an email sent out this week, the company has been successful in the latter, with Darts-ip's case data having now officially integrated into CompuMark's trademark records. (BD)
INTA establishes covid-19 donation drive – INTA has written to members about how they can collaborate to help make a difference and to demonstrate the strength of the trademark  community as global citizens. Specifically, it has set up a donation drive which will, depending on the country, fund the purchase and distribution of masks and other personal protective equipment (PPE) to public hospitals and/or nonprofits, or contribute monies to local charitable organisations assisting healthcare institutions and the public in dealing with COVID-19. It is also, in terms of a PPE focus, tapping into INTA's global member network to establish a supply chain to source certified products from manufacturers and distributors in China, it will identify the public hospitals and nonprofits that will receive the supplies, and handle the shipping and delivery logistics through appropriate channels to these organisations. It continues: "A $25 donation will fund the purchase of approximately 75 surgical masks; $50 will fund the purchase of approximately 150 surgical masks; $100 will fund the purchase of approximately 300 surgical masks; and $250 will fund the purchase of approximately 750 surgical masks". We wrote recently about INTA's CSR efforts and this latest move is another positive example of the difference the trademark community can make. (TL)
ACG warns over long-term counterfeits risk – We have previously written about the danger of a spike in fake goods timed to capitalise on the covid-19 pandemic. This week  Phil Lewis, director general at the Anti-Counterfeiting Group (ACG), used the launch of  the ACG Annual Report 2019 to also warn that criminals will be working overtime to manufacture and stockpile counterfeits in readiness to market and sell their goods once the current heath crisis is over.  He warned: "As the counterfeiters' are working hard to profit from the coronavirus pandemic, they will also be planning for the future. We need to be prepared and ahead of the game. It is vital to have experts on the ground, who can put plans in place to tackle criminal networks in the UK, but also understand the situation, systems and laws in countries where most of the counterfeits come from, such as China, Turkey and India." As such, he cautioned against companies easing off on enforcement efforts and resourcing, arguing: "Shelving brand protection, now, simply hands the advantage to the criminals. We must  be seen to play our part, otherwise we could easily send the wrong message to Government and enforcement." (TL)
WIPO reveals top corporate filers – Earlier this week we reported on the public broadcast release of WIPO's 2019 results, at which director general Francis Gurry addressed the organisation's ability to handle the impact of the global covid-19 crisis. In a press release issued shortly after the broadcast, WIPO revealed that L'Oréal, with 189 applications, headed the list of top Madrid filers, followed by Novartis AG (135), Huawei Technologies (131), Nirsan Connect (124) and Rigo Trading (103). India's Nirsan Connect was particularly highlighted as it filed 82 more applications in 2019 than in 2018, elevating it from 22nd position to the fourth spot. For the first time, applicants from China and India were among the top five applicants. Turning to the Hague System, Samsung Electronics topped the list with 929 designs in published registrations. The company was followed by Fonkel Meubelmarketing (859), LG Electronics (598), Volkswagen (536) and Procter & Gamble. (410). The top 10 applicants list is comprised of two applicants each from Italy, the Netherlands, the Republic of Korea and the US, and one each from France and Germany. (TL)
Office radar:
(For more of the latest coronavirus-related updates from national IP offices, please read our dedicated article which is being continuously updated.)
IP Australia data added to TMview – IP Australia has announced that its trademark data – made up of 1.6 million trademarks – has been added to the EUIPO's TMview search platform. With IP Australia added, TMview now has over 59 million trademarks from around the world. (TJL)
Finland joins DesignClass – In more good news for the EUIPO, the registry has confirmed that the Finnish Patent and Registration Office (PRH) is now part of the Common Harmonised Database on Product Indications (HDBPI) in DesignClass. With that addition, there are now 35 IP offices taking part in the DesignClass initiative. (TJL)
WIPO notice highlights change in Syrian filing fees – WIPO has issued an alert noting that, as of 8 May 2020, the individual fee that is payable when the Syrian Arab Republic is designated in an international application will be 335 Swiss francs for each class of goods or services. When renewing an international registration in which the Syrian Arab Republic has been designated, the fee will also change to 335 Swiss francs. (TL)
Domain Radar:
'.gay' delay, with sunrise extended – Over on Domain Incite, Kevin Murphy reports that Top Level Design is delaying its general-availability launch of '.gay' domains for an indeterminate period due to the coronavirus pandemic. In a statement, the organisation explained: "Covid-19 has hit communities hard across the globe, and we know that the LGBTQ communities, organisations, and businesses we serve have, in many ways, been hit even harder than others. It is clear that our company must step up in additional ways during this time, and we have decided to pivot our focus away from launching the '.gay' domain to the general public in May, and instead find ways to show up for LGBTQ communities throughout the crisis. It is also crucial that we keep our own '.gay' team and partners safe and supported at this time." As such, with general availability postponed, on 6 April, an ongoing 'Sunrise II' phase commences, with '.gay' available only to verified trademark holders via participating registrars. Additionally, the company has a limited number of domains that can be activated early and will be available to LGBTQ organisations, community groups, individuals or small businesses looking for ways to foster "digital Pride and connection" at a time when Pride festivals and parades are being canceled and community events postponed all over the world. (TL)
Media Watch:
Media pounces on Harry and Meghan domain snafu –  Earlier this week we reported on Prince Harry and Meghan Markle's new brand: Archewell. The couple found themselves in the eye of a media storm over efforts to register their previous 'Royal Sussex' outfit. A search by WTR suggests the couple filed for the ARCHEWELL mark at the USPTO last month. However, the equivalent '.com' domain is not currently in their hands. The Daily Mail reports that those navigating to 'www.archewellfoundation.com' are diverted to a YouTube video of Kanye West's 2005 Gold Digger hit. The outlet states that the domain name has been "snapped up by cyber-squatters", characterising it as a "humiliation" for the couple. However, the site was actually registered on 24 February – the day we reported on the couple's decision to withdraw their SUSSEX ROYAL trademark applications. It appears that someone correctly predicted the name of the new brand – or snapped up many domains in the hope that one of them eventually paid off. (TL)
On the move:
Desmarais gains partner in New York – Leslie Spencer has joined Desmarais' New York City office as a partner. She has over 20 years of experience litigating IP cases and counseling clients. Spencer typically handles patent matters with the technology sector. She previously practiced at Ropes & Gray. (BD)
Tenesa Powell joins Dickinson Wright – Tenesa S Powell has been appointed to of counsel within Dickinson Wright's Las Vegas office. Powell specialises in trademark and copyright enforcement with an emphasis on internet-related infringement. (BD)
Hunton Andrews Kurth announces partner promotions – Hunton Andrews Kurth has announced 13 partner promotions to kick off the new fiscal year. Jeremy S Boczko, an IP lawyer within the litigation group, is one of the lawyers to receive a promotion. He advises clients from a wide variety of industries, and helps to acquire and litigation IP rights. Boczko handles trademark, copyright and patent enforcement matters. He is based in the firm's New York office. (BD)
Holland & Knight appoints new head of Mexico IP practice – Holland & Knight attorney José Luis Villareal has been promoted to senior counsel as well as being designated as the head of the firm's Mexico IP practice. Villareal represents both Mexican and international clients from various sectors. He advises companies on transactional matters as well as litigation proceedings relating to trademarks, trade secrets, patents, utility models, industrial designs and copyrights. (BD)
In memoriam:
Vale Nina Russakova – The IP Office of Kazakhstan has offered its deepest condolences to the relatives, friends and colleagues of Nina Rusakova, who passed away recently. Rusakova was head of the Association of Patent Attorneys of Kazakhstan and a senior partner at IP law firm Bureau Plis LLP. According to the registry: "She is recognised as one of the most experienced patent attorneys in the field of IP in Kazakhstan and the Eurasian region, and was deeply committed to her work. She made significant contributions to the development of the patent system in Kazakhstan and brought up a new generation of patent attorneys. Nina's bright face will always remain in our hearts."
And finally...
A free guide to trademark law in key jurisdictions now available – The 2020/2021 edition of the World Trademark Review Yearbook. Is now available, free-to-view, online. The publication is firmly established as an essential guide to trademark law, provides legal professionals worldwide with a simple, easy-to-use digest of the structure of trademark regulation across the globe. In this latest edition we present in-depth analysis of trademark law in 24 key jurisdictions, as well as a regional exploring how the EUIPO uses its discretionary power when deciding on trademark disputes. We also feature guidance offering eight tips to assist in managing a global trademark portfolio, as well as updates from INTA and MARQUES. The guide is available here. (TL)