INTA CEO responds to fears over impact of coronavirus on 2020 Annual Meeting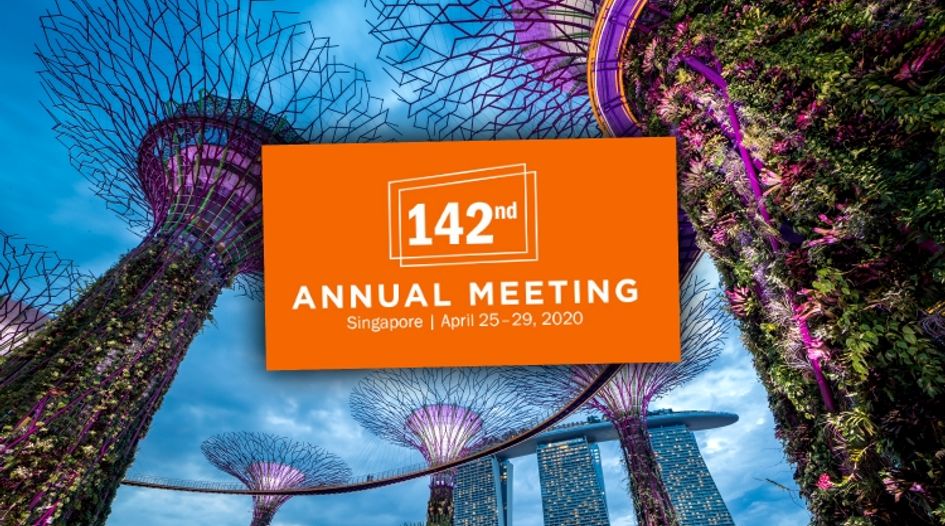 As coronavirus death toll passes 560, questions arise over INTA Annual Meeting
The event, scheduled for Singapore in April, is world's largest trademark gathering
While some call for event to relocate, INTA CEO hopeful it will go ahead as planned
The outbreak of the coronavirus continues to unfold, and it has led to questions amongst the trademark community over the status of the upcoming INTA Annual Meeting in Singapore – including the impact on attendance and whether it should move to outside Asia. In response, INTA CEO Etienne Sanz de Acedo tells WTR that attendance numbers are "encouraging" and, as of this week, the event is "definitely taking place in Singapore".
As of the timing of writing (6 February), the number of confirmed cases of the coronavirus outbreak has surpassed 28,360, with 565 deaths and 1,387 patient recoveries. So far, the outbreak has been mostly within Chinese borders, with 28,093 of the cases being in China. Internationally, there have been 45 cases in Japan, 28 in Singapore, 25 in Thailand, 23 in South Korea, 22 in Hong Kong, 15 in Australia, 14 in Malaysia, 13 in Taiwan and 12 in Germany and the United States, and approximately 45 more cases in 16 further countries.
As the figures above show, Singapore has the second most confirmed cases of coronavirus outside of China. For that reason, it is one of a few countries that has banned entry to all Chinese passport holders and foreigners with a recent history of travel to China, a move described by one media outlet as "one of the most drastic yet to combat the spread of the coronavirus". In fact, a business conference in Singapore has been identified as the source of coronavirus cases in Malaysia and South Korea, leading to reports that "people worldwide are cancelling trips to Singapore".
With INTA's 2020 annual meeting set to begin on 25 April in Singapore, INTA has been proactive in its communication over its planning for the event. Late last week, the association announced that it was extending the registration cancellation deadline for registrants in an effort to "provide increased flexibility". Therefore, INTA now allows registrants who cancel by April 10 to receive a full refund of the registration fee, with no cancellation penalty (the previous full refund deadline was 28 February). On top of that, the association is seeking to extend the deadline for hotel cancellation refunds.
Nonetheless, concern remains among some in the trademark community. For example, last week, Christine Farley, professor of law at American University in Washington DC, claimed it is "irresponsible" for INTA to go ahead with the Annual Meeting in Singapore in light of the coronavirus outbreak. "At a minimum it should move out of Asia," she added.
Talking to WTR this week, Farley says her view "has not changed" and claims to have received "many" messages from INTA members who share her concern. "I'm glad that INTA is monitoring the situation and I think it's great that they have extended the deadline for registration refunds," she said. "However, I do hope they are also entertaining the idea of simply cancelling and doing the research to see if an alternate location is feasible. I certainly understand that given the size of the Annual Meeting it may not be. Hopefully the virus will be contained one way or another – but if it continues to spread, the date and location of the Annual Meeting could contribute to the spread."
In Singapore, local trademark practitioners remain hopeful that the Annual Meeting will not be significantly impacted. "I think that, in all likelihood, the situation is likely to affect overall attendance at INTA due to Singapore experiencing some local transmissions of the virus," states Sheena Jacob, managing partner at JurisAsia. "In my view, though, it is unlikely that the conference will be cancelled or moved unless things become much more severe in Singapore. For that reason, hopefully there are contingency plans in place – but it is unfortunate that this should arise just when INTA is holding only its second Annual Meeting in Asia."
In China, one senior trademark professional (who asked not to be named) expects the outbreak will have a major impact on both the Annual Meeting and the activities of other associations: "Firstly, the INTA CEO has cancelled a promotional business trip next week to China. Secondly, it is likely that most Chinese practitioners from mainland China will miss this INTA event just as they did in 2003 [due to the SARs outbreak that year]. Thirdly, will the AIPPI Annual Meeting in Hangzhou this October need to be further considered? The situation is so sad: it is not a comfortable time for the Chinese people due to the spreading coronavirus. We all hope this virus can be contained after severe nationwide isolation and treatment to make sure it will not transform into a seasonal disease in the future."
INTA responds
In some respects, INTA finds itself stuck between a rock and a hard place due to circumstance outside of its control. In conversation with WTR, INTA CEO Sanz de Acedo says that one priority right now is to make members "feel comfortable about registering" – and giving everyone the ability to cancel without penalties is a key part of that effort: "I think that's the least we can do for our members at the moment while we continue to monitor the situation."
That monitoring effort is ongoing, and involves the INTA being in "permanent contact" with staff and members in both China and Singapore. More importantly, Sanz de Acedo states, they maintain constant contact with representatives from the Singapore Tourism Bureau and Singaporean authorities on "what can and cannot be done", expanding: "The Singapore government is taking the right measures and we are going to follow that as we are in their territory. Ultimately, we cannot predict what is going to happen in three or six weeks from now. As of today, the meeting is definitely taking place in Singapore."
To date, at least 5,249 members have registered for the Annual Meeting, including over 400 from China (according to the public registrant directory; as delegates can opt out of being included in the directory, the true number of registrations will be higher than that figure). Indeed, Sanz de Acedo reveals that overall attendee figures are still tracking positively. "The numbers continue to grow and there are good numbers in terms of attendance," he says. "We are ahead of Hong Kong in 2014, despite the coronavirus issue, so that's encouraging. But yes, I'm aware that some people might be waiting to decide if they are going to attend and we are prepared for that."
Of course, the most impacted right now are Chinese registrants, who currently cannot travel to Singapore due to the coronavirus travel restriction. For that reason, Sanz de Acedo offered his "sympathy and solidarity", and says he is hopeful that the situation will be resolved before the Annual Meeting – although he acknowledged that it may not be. "That is why we wanted to give as much flexibility as possible to our members in China and all over the world to be able to register and cancel at any time," he concluded. "I want to reassure all members that we are doing our best to monitor the situation and make the right decisions, and they can be confident that we will do what's best in their interest and the interest of the organisation."
The coronavirus outbreak is a rapidly-evolving situation (on the positive side, reports suggest that  scientists have made "a significant breakthrough" in seeking a cure for the virus). While concern remains from some members, as it stands the INTA Annual Meeting is predicted to go ahead.