INTA calls for racial equality; '.amazon' added to DNS; Deus Ex Machina trademark dispute – news digest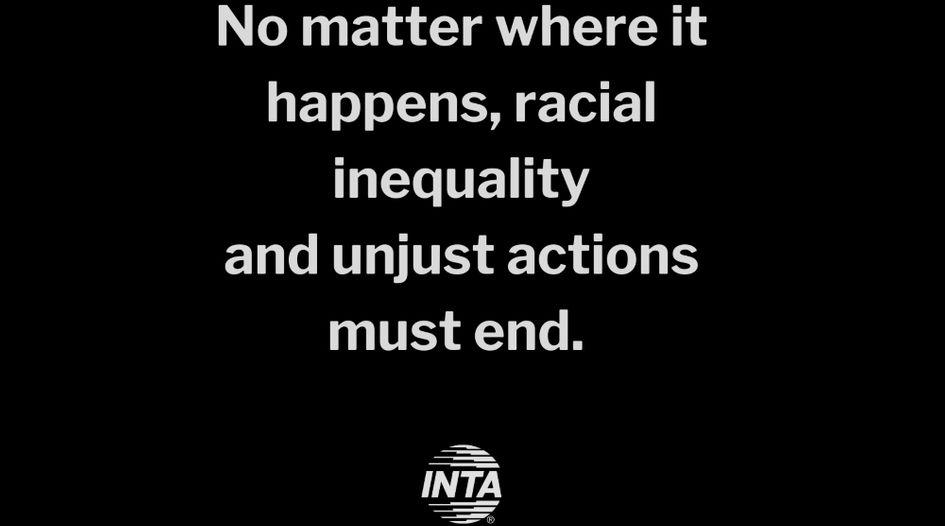 Every Tuesday and Friday, WTR presents a round-up of news, developments and insights from across the trademark sphere. In our latest edition, we look at a trademark application for an indigenous people's name being criticised in Japan, Scratch and Skratch coming to blows, a Ford Mustang seized for alleged infringement, and much more. Coverage this time from Trevor Little (TL), Bridget Diakun (BD), Jonathan Walfisz (JW) and Tim Lince (TJL).
Market radar:
Trademark of indigenous people's name criticised in Japan – An application for a trademark with the same name as Japan's indigenous Ainu people has been filed at the Japan Patent Office (JPO). The filing was made by a China-based individual for products covering smartphone cases and computer mice, reports Japan Times. "We believe that it is an attempt to profit off our community. We want the government to object," said Hiorshi Hirono, head of an association that advises on the use of Ainu designs in products. While it is unclear whether the applicant intended to refer to the Ainu people, Japan last year brought in legislation to protect and promote Ainu culture through financial assistance and officially pronounced them as an indigenous people. (JW)
LVMH is looking for ways to knock down deal price for Tiffany – At the end of 2019, luxury powerhouse LVMH went back-and-forth with America's Tiffany to try and find a suitable acquisition price. Initially the French conglomerate put a whopping $14.5 billion on the table. Then, recognising the priceless value of Tiffany's signature blue (see our coverage here), it upped the ante. The pair settled on $16 billion at the end of 2019, and everything seemed pretty much done and dusted. Now, the deal is being reviewed by LVMH amid the coronavirus crises and ongoing social unrest in the US. According to Reuters, CEO Bernard Arnault is trying to find ways to drive down the agreed price. LVMH has yet to ask the American luxury jeweller to reopen negotiations and has not yet settled on a strategy for how it will push for a price cut. It appears that Arnault still sees the value in acquiring the iconic brand, but it would not be the first deal to fall through during the pandemic. (BD)
INTA calls for racial equality – Following global protests after the killing of US citizen George Floyd, various major brands have voiced their support of the #BlackLivesMatter movement. Adding its voice, the International Trademark Association (INTA) posted a message of support yesterday on all the major social media platforms. In an uncaptioned post, INTA posted a black image with grey text reading: "No matter where it happens, racial inequality and unjust actions must end." The message has been widely shared so far, with 122 likes on LinkedIn, 97 likes on Instagram, 66 likes on Facebook, and 18 likes on Twitter. The one challenging response has come from a user on Instagram, who asked: "How will INTA show support for their Black members and employees in this time, besides a one sentence 'statement'?" Earlier this week WTR examined the mixed response some brands have received for their campaigns, with a column in AdWeek also noting that advocates are increasingly demanding more detail on the actions taken by companies. Thus such a question is not unexpected and, after reaching out to INTA, the association's CEO Etienne Sanz de Acedo responded: "We are committed to broadening our dialogue among our staff and our global membership, believing that open forums that encourage transparent conversations are essential to stand up against racial inequality and injustice and improve our society. To advance this internally and externally, some of our plans include an INTA-CONNECTED Town Hall, additional webinars and programming, and leveraging our platforms to gain insights and establish other initiatives that champion diversity and inclusion. Together, we can help drive change." (TJL)
Legal radar:
Deus Ex Machina lodges trademark complaint against bigwig Hollywood studio giants – Australian motorcycle brand Deus Ex Machina (DEM) has alleged trademark infringement in a lawsuit filed in a federal court in California against Metro-Goldwyn-Mayer (MGM) and Warner Bros. Entertainment, reports The Fashion Law. DEM claims that in the film 'The Sun is Also a Star', and the trailer for it, MGM and DEM included a jacket with the words 'Deus Ex Machina' without a license for using the federally-registered mark. The Australian company argues that the use of its trademark, which it obtained registration for in 2011, is likely to confuse consumers who may think the jacket is either endorsed by, or affiliated with, DEM. The lawsuit further asserts that the reputation of the brand, which is a maker of custom motorcycle parts and hand-built motorcycles, is at odds with the film itself. DEM claims that the Hollywood studios are associating it "with a schmaltzy teen-style love story, [which is] totally inconsistent with the brand image that it has built". It goes on to accuse the movie of being a "flop", making the situation that much worse for the brand owner. The last challenge the company raises is over the fact that the lead actor posed for pictures wearing clothing that was actually sold by DEM, and these were posted on social media as part of promotional campaigns. This, it alleges, further confuses consumers. In July 2019 DEM sought to resolve the matter out of court, but MGM disagreed with its claims of infringement. The court will now have to decide. (BD)
Scratch and Skratch come to trademark blows – Nutrition powder manufacturer Skratch Labs has alleged that delivery restaurant company Scratch Kitchen has infringed on its trademark. While Scratch Kitchen's mark includes 'Kitchen' and has a 'c' instead of a 'k', it believes there is still risk of confusion. Skratch Labs's suits claims Scratch Kitchen has "caused actual confusion, and is likely to continue to cause confusion and to deceive consumers and the public regarding the source of defendant's products and to harm the distinctive quality of Skratch Labs' marks". Scratch Kitchen launched in march while Skratch Labs has been in operation since 2012. A cease-and-desist letter was sent before the filing of the suit at the US District Court in Denver. (JW)
Trademark car gone in (nearly) 60 seconds – YouTube content producer 'B is for Build' has had a Ford Mustang seized after it was deemed to infringe upon the trademark of the 1974 Gone in 60 Seconds film. For the film, HB Halicki created a customised version of the Ford Mustang called 'Eleanor' and filed a trademark for it. Halicki's widow Denice Shakarian Halicki has strongly defended against the use of the trademark ever since, launching a suit against Caroll Shelby in the 2000s when the company attempted to sell replicas of an updated Eleanor that had nothing in common with the original 1973 model car. However, the courts ruled that Halicki holds the rights to any Mustang named Eleanor or tied to the Gone in 60 Seconds franchise. Therefore, when B is for Build's Chris Steinbacher started to customise a 2015 Ford Mustang GT with a 1967 body for his YouTube channel, Halicki took legal action and had the car seized. Clearly angry at the legal action, Steinbacher said of the Gone in 60 Seconds team: "They are terrible people, parading around as car people, [with] a history of being lawsuit-happy dickheads. Just the most unpleasant terrible people I've ever had the misfortune to have to deal with in my life". (JW)
Office radar:
(For more of the latest coronavirus-related updates from national IP offices, please read our dedicated article which is being continuously updated)
Domain Radar:
Amazon strings hit the DNS – Over on Domain Incite, Kevin Murphy reports that Amazon's '.brand' TLDs for '.amazon', along with the Japanese and Chinese translations, have been added to the DNS root. Thus, if you visit  'nic.amazon' you now get the following message: "Amazon strives to have a positive impact on customers, employees, small businesses, the economy, and communities. We are guided by four principles: customer obsession rather than competitor focus, passion for invention, commitment to operational excellence, and long-term thinking.". Last month we reported that Göran Marby, president and chief executive officer of ICANN, had written a communication which sought to draw a line under an eight-year battle that has raged over Amazon's application for its '.brand' top-level domain. As Murphy notes, days later  the Amazon Cooperation Treaty Organization mad a last ditch attempt to halt the progression of the strings. However, Marby's communication does indeed now appear to be ICANN's last word on the subject, and Amazon can seemingly close the book on a long-running battle for its '.brand'. (TL)
Media Watch:
Conor McGregor fights on – Stories about UFC star Conor McGregor's brand building efforts have been a regular staple of WTR's news digests. In recent days he has been back in the news, with the Irish Mirror reporting that, while an EUTM application for his name as a mark for clothing had been rejected, his "bid to cash in on his brand across the EU 'is down but not out'". In short, an appeal has been lodged, with law firm FR Kelly due to file a statement of grounds in support of the appeal. The fight goes on! (TL)
In memoriam:
Tony Lambert – The founder of Canadian firm Lambert IP Law, Tony Lambert, passed away in April 2020. According to a note from Lambert IP Law: "He provided top-level intellectual property legal advice and services for his clients in Alberta, and throughout the world, for the past 35 years. He is and will be missed." (TJL)
On the move:
Ballard Spahr welcomes Jodi DeSchane to IP department – IP attorney Jodi A DeSchane has joined Ballard Spahr's Minneapolis office as of counsel. DeSchane advises clients from a range of industries including banking, retail, restaurants, consumer products and professional sports. Her practice focuses on trademark, copyright, advertising, social media and internet-related matters. She is highly experienced in all aspects of US and international trademark law and interparty disputes, including those relating to domain names. (BD)
Barnes & Thornburg hires IP associate to Chicago office – Josh Denison has joined Barnes & Thornburg as an associate within the Chicago office. Denison has experience in IP acquisition, prosecution, the transfer of rights, as well as litigation. He handles matters relating to trademark infringement, patent infringement and counterfeiting. (BD)
And finally...
Free-to-view anti-counterfeiting intelligence now available – WTR has published the 12th edition of Anti-counterfeiting: A Global Guide, which provides comprehensive guidance on anti-counterfeiting laws, procedures and strategies in key jurisdictions around the world. Presented in a simple, easy-to-use format, this indispensable publication analyses the anti-counterfeiting frameworks in place in 18 jurisdictions, with a regional chapter identifying wider trends and best practices in the Western Balkans. In addition, an industry insight section offers guidance on protecting brands in the digital world, as well as industry-focused pieces offering insight into anti-counterfeiting strategies and best practice in the electronics and consumables, and luxury goods sectors. To access the new edition, click here.