INTA backs proposed USPTO rule change as details of attorney identity thefts emerge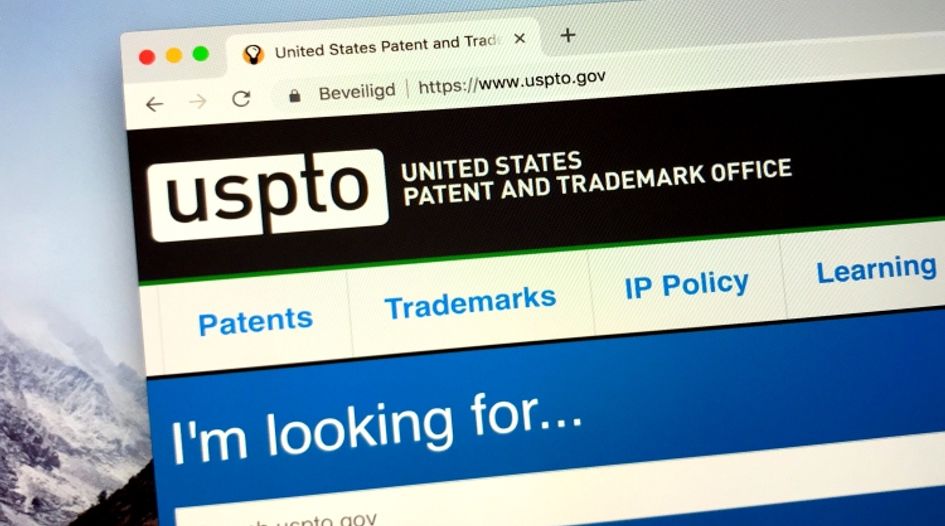 INTA declares support for USPTO attorney representation proposals
Association calls for more to be done to tackle threat of identity theft
Call comes as details emerge of efforts to circumvent rules
The International Trademark Association (INTA) has come out in support of the USPTO's proposed change to representation rules, which would require foreign-domiciled trademark applicants, registrants and parties to Trademark Trial and Appeal Board proceedings to use an attorney who is licensed to practice law in the United States. The submission was published as another US registered attorney sent a warning over "many examples of identity theft in China" targeting practitioners.
Last week we reported on submitted comments on the USPTO's proposed rules change, which is designed to tackle the problem posed by "foreign trademark applicants who purportedly are represented pro se and who are filing inaccurate and possibly fraudulent submissions that violate the Trademark Act and/or the USPTO's rules". The comment period closed last night and one notable contribution was from the USPTO Subcommittee of INTA's Trademark Office Practices Committee, which supports the proposed rules but believes that further clarifications and/or amendments may be required. One relates to the likely effectiveness of the office's proposed efforts to prevent foreign applicants from circumventing the rules; either by deceiving the office over the nature of their domicile or fraudulently using the personal information and identities of practicing attorneys.   
On the former, INTA notes that it is aware of instances where foreign applicants have already used what appear to be temporary US addresses when filing applications, while continuing to represent themselves pro se. More worryingly for the legal community is the concern that "foreign applicants and registrants may, without permission or consent, fraudulently use the address and contact information of US attorneys, but nonetheless continue to handle matters pro se".
This threat has emerged as a very real one. We recently reported on a solicitation email that went to a number of US lawyers from an entity in China asking to use their details in filings, with Stephen Lee, assistant general counsel, intellectual property at Target Brands writing yesterday that the company "is aware of efforts already underway by bad faith applicants to undermine this proposed rule", adding: "For example, several law firms with which we work have been approached by foreign applicants requesting to use their address and other filing particulars for the purpose of appearing to use local counsel without actually creating an attorney-client relationship. We are also aware of at least one US entity that was created to make it appear that foreign applicants are domiciled in the US. We encourage the USPTO to remain vigilant to these and other lines of attack."
WTR has previously heard anecdotal instances of identity theft, but one new submission to the USPTO comment period points to the concrete example of a Canadian patent agent who discovered – after being informed that she was the subject of an Office of Enrolment and Discipline misconduct investigation – that her name was used in hundreds of US trademark applications on behalf of Chinese-based applicants. The comment adds that, "in addition to allegedly forging her signature, she said the applicants also connected her to bogus email addresses" and contends: "This is just one of the many examples of identity theft in China, and it is therefore extremely important that the USPTO sets up a secured system for filing and prosecuting trademarks."
INTA notes that, because business before the USPTO is conducted primarily through email, and not mail to a physical address of record, foreign applicants and registrants can make efforts to manipulate US attorney information in this way. It therefore suggests that the office consider alerting and training employees to identify suspicious domicile, attorney, and email issues. Similarly, it suggests that – in a bid to check that attorneys are in good standing with a state bar – that qualified attorneys receive a unique 'trademark attorney ID' number issued by the OED upon a onetime submission of a certificate of good standing. This ID could then be linked to one or more email addresses that must be kept updated in the system. In a bid to avoid third parties misusing US attorney bar numbers and identifies, the association also suggests a future modification to the office's electronic filing systems to require insertion of a masked attorney bar number or other unique ID to be inserted by counsel upon filing documents before the USPTO.
The association's concern over the ability of third parties to fraudulently use the identity of attorneys echoes that voiced by Josh Gerben, principal of Gerben Law Firm, who last month called on the USPTO to further secure its systems to protect legal practitioners, telling WTR: "This is a massively antiquated system in a digital environment that is rife with fraud. The USPTO should immediately implement technology which would require a 'log-in' for attorneys so the identity of the person making the filing is at least verified through a password protected portal. I fully anticipate the fraudulent use of attorney names if no such security system is implemented."
Last week, with four days left in the comment period, we noted that the majority were supportive of the proposed changes. A number of opposing voices were from outside the US, the one notable exception being LegalForce founder Raj Abhyanker. In the time since, one more submission has been submitted in opposition to the proposals, from Witmart.com CEO Lei Zhou, who contends that the more would be discrimination against foreign applications and would punish foreign SMEs. The Canadian-based practitioner adds: "The new policy is obviously targeting on trademark filings from China. But the belief that filings from China are of low-quality and hampering US trademark integrity is just baseless. If we take the rate of registered marks to filings as a kind of successful rate of applying a trademark and thus a kind of 'quality' index of the filings, we will see, that the 'quality' of China filings is better than all foreign countries on average, better than Canada, and even better than US filings."
As noted, though, the weight of the submissions is clearly supportive of the proposed rule changes and, if I was a betting person, I would wager that the rules will be implemented by the office. However, there is clearly a feeling amongst many in the US legal community that the office should go further if it is to be truly effective in tackling the perceived problem.