INTA Annual Meeting 2023: WTR's unofficial guide to Singapore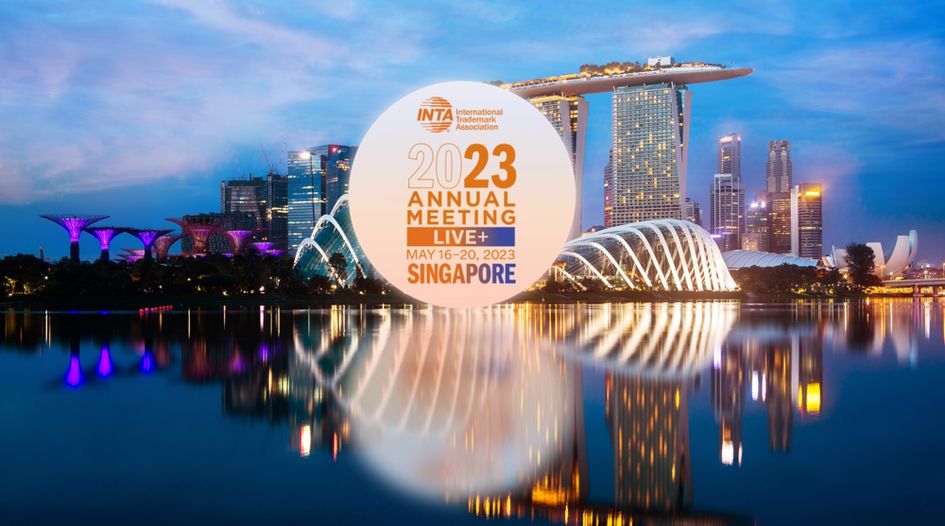 INTA's 2023 Annual Meeting is being held in hot and sunny Singapore
Download Grab and CDG Zig to call a private-hire car or taxi
Possible counterfeit hotspots to hit include Bugis Street, Far East Plaza and Sim Lim Square
Three years after schedule, the INTA Annual Meeting is finally making its return to Asia. Some delegates may recall a very wet and dreary experience during Hong Kong's typhoon season in 2014. But Singapore will be different, as sunshine and short bursts of rain are more common.
Tips for things to see and do have already been circulating online, thanks to the likes of Amica Law, DCC, INTA, KASS, Lee and Lee and Marks & Clerk.
Here, WTR brings you our tips on what to wear, eat, drink and do while visiting the Lion City, courtesy of our very own born and bred Singaporean, Joyce Ng.
Pack for the weather (and air conditioning)
First off, Singapore is sunny all year round. But it is also hot and very humid. The weather forecast expects a maximum of 35 degrees Celsius (95 degrees Fahrenheit), with high levels of humidity due to short-duration thundery showers in the afternoon, trailed by blinding sunshine. The minimum can be as low as 18 degrees Celsius (64 degrees Fahrenheit), thanks to strong indoor air conditioning. Expect the outdoors to be far warmer at 28 degrees Celsius (82 degrees Fahrenheit) and feeling like 30 degrees Celsius.
Thus, you will want to dress comfortably. Carrying a portable fan while donned in business formal may seem silly, but it is highly recommended for keeping cool in the heat. Don't forget a cardigan or jacket to keep warm in freezing cold malls and hotels, though.
If outdoors (and not required to dress too formally), wear something light and breezy. A cotton shirt and shorts, paired with flip-flops is the standard Singaporean outfit. Bring along sunglasses and a water bottle, too. An umbrella is not particularly necessary to avoid rain, given that Singapore is well connected through malls and sheltered walkways, but it can offer shade from the sun.
Getting around town
High heat and humidity, especially in the city centre, rule out walking outdoors as an option, even when the destination is just a 15-minute stroll. You do not want to step outside and arrive at a client meeting drenched in sweat.
Instead, it is easy to call a private-hire car. Uber exited the city in 2018, after it was acquired by local ride-sharing app Grab. Another useful app to download is Gojek, and for cabs, CDG Zig.
Getting around the city by public transport is also convenient via train (called Mass Rapid Transit (MRT)) or bus. Sands Expo and Convention Centre, where the Annual Meeting is being held, is located at Bayfront Station, which is on the Circle and Downtown MRT lines. Delegates can pay by contactless credit card or purchase a Singapore Tourist Pass for unlimited travel for up to three days.
Coffee and a hearty pre-conference breakfast
Continental breakfast is provided between 8:00 and 10:00 from Tuesday to Saturday in the Innovation Marketplace's hospitality area. Those who fancy something a little extra can swing by The Shoppes, the sprawling mall in which the convention centre is located.
If pressed for time, grab freshly baked bread from homegrown bakery BreadTalk. The Flosss (a bun topped with pork floss) is their signature bake, while Bak Kwa Delight (a bun wrapped around barbequed pork jerky) is another bestseller. For toast, Toast Box offers traditional toast spread with butter and kaya (a sweet jam made of coconut milk, eggs and sugar), accompanied by two soft-boiled eggs (seasoned to taste with soy sauce and/or white pepper) and coffee. Rasapura Masters also offers a similar breakfast set. Both are easy options, but if you have some extra time before a hard day of conferencing, drop by one of five nearby outlets of Ya Kun Kaya Toast before heading to the convention centre. If you crave something more Western, Beanstro has omelettes and breakfast platters, while good old Starbucks is a familiar face. 
For coffee, you can't miss the aroma of roast beans from Bacha Coffee, a boutique coffeehouse offering over 200 sourced coffees and pastries to match. % Arabica has picture-worthy coffees for the 'gram. But to order coffee (or 'kopi') like a local, this guide explains why a Singapore local will call a black coffee 'kopi-o kosong' (if you need it extra strong, ask for 'kopi gao') and a latte 'kopi-c' (coffee with evaporated milk). If you prefer tea, order 'teh' or 'teh tarik' (pulled tea). For a double dose of caffeine, go for 'yuan yang', a combination of coffee and tea. Do also try milo, a chocolate-flavoured malt drink. Add 'peng' at the end of your order for ice.
Food to try
Singapore is known for its smorgasbord of food – it is, after all, a "diverse melting pot of cultures and races". Local cuisines include Chinese, Indian, Malay and Peranakan (influenced by Malay and Chinese cooking), as well as those from the region, such as Indonesian, Japanese, Korean, Thai and Vietnamese.
The quintessential tourist must-try is chili crab and black pepper crab, often served with fried bread ('mantou') to mop up the sauce, available at JUMBO Seafood. For something less messy and more convenient (you may not want to pick crab apart during a client meal), PS Café serves fried spaghetti with crab.
You don't need to spend a fortune to eat well in Singapore, either. JustIN Flavours of Asia is conveniently located in The Shoppes, offering many local favourites. Further away from the convention centre are Lau Pa Sat and Satay by the Bay, where Singaporean diners like to reserve or 'chope' seats with anything from a packet of tissue to a bag. These food centres offer multiple, more affordable options. What should you order? Ask any local and everyone will have a different opinion on the best stall for a particular dish. Here, I have selected 10 traditional dishes (lists can go up to 75), including their mouth-watering description and a recommended restaurant:
Bak kut teh (herbal pork rib soup) – try Song Fa for spicy and peppery goodness
Beef rendang (dry and tender beef stew with coconut milk) – Violet Oon has a branch at the National Gallery
Cendol (shaved iced dessert with green rice flour jelly, coconut milk and palm sugar syrup)
Char kway teow (flat rice noodles stir-fried with lard, chili, Chinese sausage and sliced fish cake)
Fish head curry (a dish that combines Chinese and Indian flavours)
Hainanese chicken rice (poached chicken served with seasoned rice) – Tian Tian is known for its Michelin star
Laksa (spicy noodle soup, usually made with fish, prawns and coconut milk) – 328 Katong Laksa beat Gordon Ramsay in a 2013 cook-off
Nasi lemak (rice cooked in coconut milk and pandan leaf, served with sambal sauce, cucumber slices, roasted peanuts, fried anchovies and an egg)
Sambal stingray (barbequed stingray served with a spicy sambal sauce)
Satay (seasoned and skewered grilled meat served with peanut sauce)
Vegetarian options include:
Chai tow kway or carrot cake (radish cake stir-fried with eggs and preserved radish)
Roti prata (light, fluffy puff pastry flatbread)
Popiah (spring rolls filled with vegetables)
Gado-gado (Indonesian salad with eggs, potatoes, tofu and a spicy peanut sauce dressing)
For those missing Western food, there is no shame in visiting McDonald's. Fun fact: it is halal in Singapore. If you can take your spice (I mean can really handle the heat), order the iconic McSpicy burger. Be warned that this is extremely spicy, not for the faint-hearted! The buttermilk crispy chicken is a non-spicy option, and the Korean-inspired, newly available Jjang! Jjang! Burger promises to be memorable. If you prefer nuggets, ask for curry sauce.
The more adventurous can give the 'King of Fruits' durian a try. Durian is a spiky fruit that is sweet, creamy and buttery. It also has a strong, unmistakable odour, that has been described as very pungent. Signs will advise you not to bring it on public transport and you may be fined for eating it in a hotel room. As a big fan of durian and with it nearly in season in neighbouring Malaysia, I recommend heading to a durian stall for the truly local experience of selecting unopened durians of different varieties, having them opened for you and savouring on the spot.
Fancy a tipple?
Since many receptions will be hosted throughout the week, delegates will have no shortage of alcohol. For those who choose to drink, try the domestic brew, Tiger beer. Give your usual cocktail a rest and ask for Asian alcohol too. Korean makgeolli (sparkling rice wine) is weak, light and pleasant, while soju is sweet if flavoured. Mix beer and soju for somaek, a Korean cocktail. From Japan, there is sake (rice wine), shochu (distilled spirit created by traditional fermentation techniques), umeshu (plum wine) and whisky (which is somewhat similar to Scotch whisky and mixed with soda water for a highball). These are easily available in local bars.
Importantly, according to law, alcoholic beverages must not be consumed in public locations between 22:30 and 07:00, nor can they be sold by retail outlets such as supermarkets and convenience stores.
The 'must sees'
To transport yourself into another world, enter the 'Future World: Where Art Meets Science' exhibit at the ArtScience Museum, which is only five minutes away from the convention centre. Its colourful, digital interactive installations will physically surround you and fill you with awe. Bring along a friend and a camera.
Also close by is Gardens by the Bay, a sprawling park with three conservatories (namely, the Flower Dome, Floral Fantasy and Cloud Forest). If pressed for time, Cloud Forest is an otherworldly structure that may leave you slightly damp from the humidity. If you're lucky, you may even spot a family of otters.
At night, the walk from Marina Bay Sands to Merlion Park offers captivating city views. Part lion and part fish, the Merlion is Singapore's national icon.
For animal lovers, the Singapore Zoo is a must for its white tigers. Pop over to River Wonders to visit giant panda cub Le Le (and his parents, Kai Kai and Jia Jia), as well as capybaras and manatees. The Bird Paradise opened this week, offering an immersive experience as 3,500 birds fly free. Night owls may enjoy the tram ride at the Night Safari to see aardvarks, elephants, lions, sloth bears and tapirs. Before the grand finale at Universal Studios Singapore, look for dolphins, rays and sharks at SEA Aquarium.
Target the counterfeit hotspots
Singapore is not known for counterfeit goods being sold in the open, as tourists prefer to visit nearby countries such as Thailand and Vietnam. Trademark practitioners who cannot resist checking out potential counterfeit hotspots can head to Far East Plaza, a shopping complex on Orchard Road. In 2018, fake apparel, shoes and fashion accessories from luxury brands such as Balenciaga, Chanel, Gucci, Louis Vuitton and Valentino were discovered in two shops. A YouTube video posted in 2021 also shows allegedly counterfeit clothing on sale there.
Less IP-savvy tourists will often visit Bugis Street for souvenirs, accessories and clothes. A video taken in February this year shows allegedly fake designer apparel on offer. Tourists are also advised to stay away from Sim Lim Square to avoid being scammed when purchasing electronic goods such as cameras, phones and computers. A 2018 raid uncovered S$1.03 million worth of fake goods, including batteries, earpieces, LCD screens and power supply units.
Understanding Singaporean
English is one of four official languages in Singapore. Unofficially, everyone speaks Singlish, a local lingo that borrows words, phrases and grammar from Malay, Tamil and Chinese dialects (eg, Hokkien, Teochew and Cantonese). It can be incomprehensible to the untrained ear. And adding 'la' to the end of every sentence does not mean you are speaking Singlish.
Some useful words to know are 'makan' (eat), 'pang kang' (finishing work) and 'paiseh' (embarrassing or my mistake). To brush up on your vocabulary, read A Dictionary of Singlish. By the end of the conference, if you're feeling confident, try out this Singlish Language test!
Saving the best for last
Before saying goodbye, spend some additional time at the airport and check out the world's tallest indoor waterfall and 3,000 trees at Jewel. To see the waterfall by Skytrain, you must enter the transit area and take the train between Terminals 2 and 3. The train will slow down as it enters Jewel. If you are departing at night, wait for the magical light and sounds show. This is held every evening, once an hour, from 19:30 to 23:30.
For last-minute shopping, pick up some Japanese goods from Don Don Donki, Japan's biggest discount store chain. Warning: the store's theme song may be stuck in your head throughout your flight. Items designed in Japan can be found at Tokyu Hands and Pokémon merchandise at the Pokémon Centre.
Finally, bring a flavour of Singapore back for family, friends and colleagues. Pick up a pandan chiffon cake, kueh lapis (layered cake) or lapis sugu (steamed, multicoloured layered cake) at Bengawan Solo, which has a few outlets at the airport. Also available at FairPrice supermarket are bak kut teh soup mix, kaya jam (Ya Kun Kaya Toast has its own version), milo, rendang paste (Wang is my tried-and-tested version), teh tarik (I recommend the one by Lao Qian) and sambal paste. Irvins salted egg snacks are also highly popular and as addictive as advertised. I do not recommend durian-flavoured snacks as a souvenir, because they are rarely tasty and often unwelcomed, unless as a prank!
Safe travels
WTR wishes those jetting off to Singapore safe and comfortable travels. Keep up-to-date with the latest INTA Annual Meeting news and insights on the WTR platform or on our social media feeds, including on Twitter and LinkedIn.