"The most sensible decision": INTA moves 2020 Annual Meeting to November as coronavirus emergency intensifies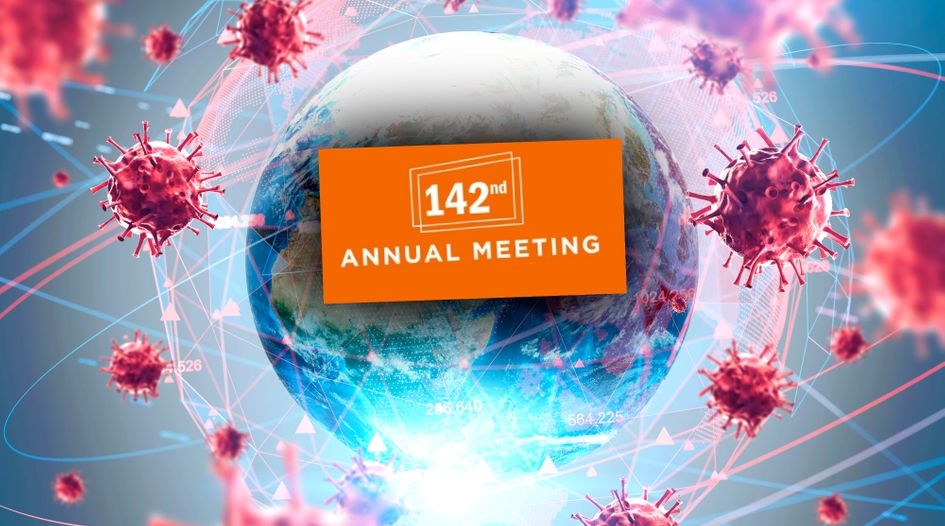 INTA confirms its 2020 Annual Meeting will now be held in November 2020
Event will be combined with its annual Leadership Meeting with location TBC
Move due to ongoing coronavirus pandemic, including travel restrictions
The International Trademark Association (INTA) has announced that its 2020 Annual Meeting, planned for May or June, will now be combined with its Leadership Meeting and take place in November – with an exact date and venue to be confirmed in the coming days. The move follows the fast-moving developments of the coronavirus pandemic, with travel restrictions and city-wide state of emergencies making it currently impossible to host an event with an expected 10,000 attendees.
The INTA 2020 Annual Meeting was originally set to take place at the end of April in Singapore, but was cancelled last month due to fears over the coronavirus crisis. At that time, the health emergency was primarily focused in China, with fears at the time that the event would not be viable for Chinese delegates due to travel restrictions that were in place. In the weeks since, the situation has dramatically worsened and become a truly global emergency.
While INTA pledged that the 2020 Annual Meeting would take place in the United States in either May or June, it is likely this week's intensification of the pandemic led to a rethink. For example, earlier this week, US President Donald Trump temporarily suspended most travel from the European Union, with affected countries including Austria, Belgium, France, Germany, Greece, Italy, Netherlands, Portugal, Spain, Sweden, and Switzerland. That suspension is initially for 30 days, but with no sign of the coronavirus spread slowing down, the travel restriction could be extended beyond that – and expand to more countries too. Furthermore, a number of US states have declared a state of emergency, Broadway has gone dark, and major sports leagues have paused or postponed seasons. Today it is reported that President Trump could imminently declare a national emergency. 
In today's announcement, INTA described the "unprecedented and difficult challenge" it had faced in the past few weeks. An association representative added: "We apologise that the association had paused its communications these past few weeks regarding rescheduling of the Annual Meeting. However, there are significant logistics and nuances to consider when arranging a meeting of this size and scope – complicated by the unfolding developments with COVID-19, including travel bans, states of emergency, and restrictions on large gatherings. We appreciate all the time and effort spent by potential host cities in exploring whether they could accommodate our meeting."
In a subsequent video message, INTA CEO Etienne Sanz de Acedo added: "We had secured dates and a venue for an end of May, early June Annual Meeting. However, having the health and safety as our top priority and the continued evolution of COVID-19, we feel it is the most sensible decision to move the Annual Meeting to November."
Before today's decision, other IP associations have been forced to cancel or postpone their events, including the IACC Annual Conference, ICANN's Mexico meeting, and the MARQUES Spring Meeting. Indeed, earlier this week, INTA itself postponed its 2020 New York Conference, due to take place next week. Thus, few in the trademark industry will likely be surprised by today's announcement from the association, which ends: "As always, we hold in our thoughts all those affected by COVID-19, and we wish all of you good health. Health and safety is our number one priority."
Reacting to today's decision,  Nehal Madhani, CEO of AltLegal, told WTR: "The Annual Meeting is a special event in the trademark community, and it's one we look forward to each year. We are excited to learn that the 2020 INTA Annual Meeting is now being planned for November, and we are eager to participate once we have more details about when and where the conference will be held. We know from experience how much time and effort goes into rescheduling a conference, and we greatly appreciate all of INTA's efforts."