INTA announces Annual Meeting keynote; tips from a USPTO examining attorney; domain security concerns – news digest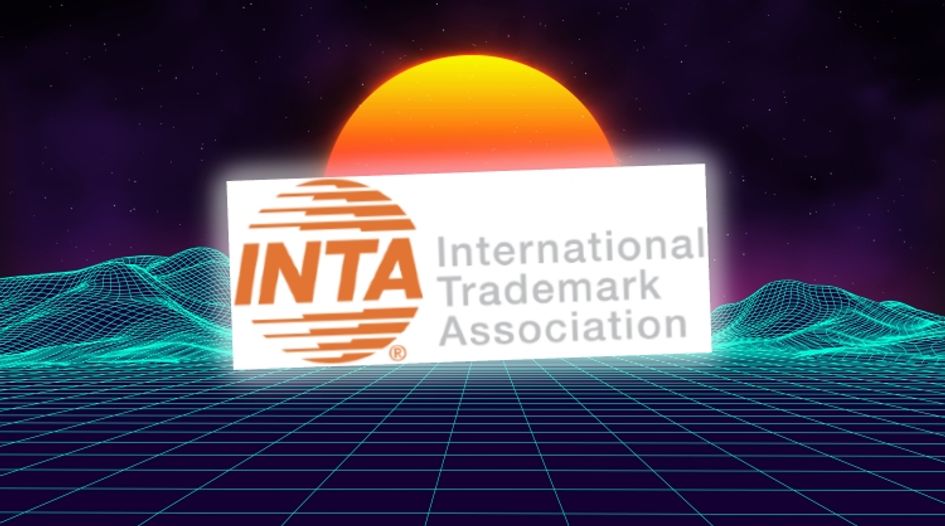 Every Tuesday and Friday, WTR presents a round-up of news, developments and insights from across the trademark sphere. In our latest round-up, we look at the future of NFTs in the IP industry, SoftBank leading a $5 million investment in an AI-powered IP platform, the Hershey Company taking the Cookie Department to court, and much more. Coverage this time from Victoria Arnold (VA), Bridget Diakun (BD), Tim Lince (TJL) and Trevor Little (TL).
Market radar:
INTA announces Annual Meeting keynote speaker – The keynote address at this year's INTA Annual Meeting Virtual+ event will be given by Denise Lee Yohn, brand leadership expert and author of the bestselling books What Great Brands Do and FUSION. Yohn will demonstrate how to achieve rock star brand status in her address, 'Brand Leadership: How to Build a Rock Star Brand'. Drawing from case studies, analyses and interviews with leaders from the world's biggest brands, she will illustrate how to achieve the kind of brand leadership that everyone – from customers to employees and investors – wants to replicate around the world. (TL)
The future of NFTs in the IP industry explored – Non-fungible tokens (NFTs) have the potential to transform the IP industry, according to a new report from data and analytics company GlobalData. "Towards Next-Generation Asset Class: Can NFTs Outlive Hype as the New Gold of Crypto Economy?" highlights the evolving IP landscape in the NFT field. Companies such as Nike, Sony and Disney are leading efforts to capitalise on the potential of the technology. Disney filed a patent to use blockchain to manage and track the ownership of physical objects (eg, toys, pins, collectible figurines and trading cards) and their digital counterparts in the form of an NFT in July 2021. The owner of said asset can then perform various modifications to the digital copy or sell or trade the digital copy to another user. The report also notes that NFTs create an opportunity to strengthen licensing activities, as they offer blockchain-powered properties of immutability and provenance. "The use of NFTs to represent patents is one such that can boost the future of NFTs as it can be a game-changer in the IP industry by bringing transparency and providing liquidity that is otherwise sitting on a company's balance sheet," comments Kiran Raj, principal disruptive tech analyst at GlobalData. Key players in the luxury goods industry are increasingly using blockchain technology to ensure greater control of their IP rights, as we have previously reported. Whether NFTs are widely embraced for trademark protection and exploitation purposes remains to be seen, but industry experts clearly see important IP dimensions in their use. (TL)
SoftBank leads $5 million investment in AI-powered IP platform – US AI-powered IP protection platform MarqVision has received $5 million in seed funding led by SoftBank Ventures Asia, SoftBank's early-stage venture capital arm. MarqVision offers automated counterfeit detection and reporting services in 100 markets across 24 countries. The $5 million funding will go towards expanding the company's infrastructure and enhancing its capabilities in the United States and Asia. "MarqVision is building a category-defining product in the IP protection industry using the power of AI technology," said JP Lee, CEO of SoftBank Ventures Asia. "This investment allows MarqVision to accelerate its global expansion in both the US and Asia." The company has reported a 50% monthly growth rate over the past six months and reached $1 million in annual recurring revenue after nine months, surpassing the standard rate for a software-as-a-service start-up. The firm also recently launched anti-piracy software that caters to the gaming and entertainment industries. "With the rapid growth of the counterfeiting industry, there is more awareness around counterfeiting and demand for more sophisticated IP protection than ever before," said Mark Lee, CEO and co-founder of MarqVision. (VA)
Consumers expect brands "to create stability in uncertain times" – 50% of consumers expect brands "to create stability in uncertain times", a new study from WE Communications and YouGov has found. This is a 30% increase since the survey was last conducted in 2019. The findings show that "there is both an opportunity and expectation for brands to step in and provide the leadership and moral compass to navigate our current environment", states WE Australia and Singapore executive vice president Rebecca Wilson. In a column published after the findings, PRovoke Media CEO Arun Sudhaman claims that brands should "get comfortable being uncomfortable" and that "corporates can no longer avoid tackling controversial issues". As WTR has highlighted before, trademark professionals should play an important part in steering brands through when corporates and politics collide. (TJL)
Brand radar:
Rocket announces new partners for Godzilla – Rocket Licensing has signed four new licensing partners for the Godzilla brand, reports License Global. GB Eye has signed up to create a new range of prints, posters, mugs, eco bags and bottles, using the Japan-inspired artwork from licensor Toho International. Trademark Productions and Bioworld International will cover apparel items with ranges for men, women and kids. In terms of publishing, Welbeck will be producing coffee table book The Illustrated History of Godzilla. A deal has also been closed with specialist pop culture retailer Forbidden Planet for a line of Godzilla apparel and gifts to be launched in store and online. "We're seeing a really good response to Godzilla and generally to the Japanese/anime trend recently, especially with the Tokyo Olympics this summer," says Rob Wijeratna, joint managing director at Rocket Licensing. "It's a really good time to further build the Godzilla brand as such a well-established classic franchise in the category. We are delighted to welcome these new licensees on board as the Godzilla brand is set to grow to new heights over the coming years, ahead of its 70th anniversary." (BD)
Legal radar:
Trump must face Electric Avenue copyright suit, US district court rules – Donald Trump must face copyright claims brought by musician Eddy Grant over his alleged misuse of Electric Avenue in a video posted on Twitter, reports Reuters. Trump failed to prove at an early stage of the case that a video that he tweeted during the run-up to the 2020 presidential election made fair use of Grant's song under federal copyright law, the US District Court for the Southern District of New York ruled this week. The 55-second animated video used 40 seconds of Electric Avenue to depict a high-speed train representing Trump competing with a slow-moving handcart representing President Joe Biden. Trump moved to dismiss the case in November but the court ruled this week that his use of the song was not protected as satire or political commentary because it did not "use Electric Avenue as a vehicle to deliver its satirical message, and it makes no effort to poke fun at the song or Grant". Trump's motion to dismiss has therefore been denied. (VA)
The Hershey Company takes the Cookie Department to court – Hershey has filed a lawsuit against the Cookie Department in the Middle District of Pennsylvania. It claims that the Cookie Department has wilfully used Hershey's KISSES cone-shaped configuration in its logo, packaging and marketing of its cookie products. Hershey states in the filing that the infringement is likely to cause customer confusion and has diluted the value of its KISSES marks. The chocolate manufacturer is seeking preliminary and permanent injunctive relief, as well as damages. (BD)
USPTO examiner offers advice on prosecution – A USPTO trademark examining attorney has offered 12 prosecution tips to help IP professionals on the blog of trademark docketing software firm AltLegal. The first is crucial; examining attorneys are on the side of applicants. "It may not feel like it when you get an unexpected refusal, but examiners want your trademark applications to register as much as (if not more than) you do," they explain. "At the micro level, it means that when an examiner issues a refusal, it's because they have to, not because they want to." Other guidance includes advising practitioners to use TEAS Plus, to always include translations and to try to call examiners. "Getting examiners on the phone is easy and is definitely an underutilized tool for thinking through how to respond to a specific office action," they say. "Calling to talk through a refusal will always help your chances of getting past it, and many examiners will be pretty candid about where you stand. Calls are better than emails: examiners are inherently cautious about what goes into writing." (TJL)
Office radar:
(For the latest coronavirus-related updates from national IP offices, please read our dedicated article, which is being continuously updated.)
LRPV celebrates digitisation success – The Patent Office of Latvia (LRPV) has expanded on its digitisation efforts for trademarks and designs in a recent blog post. It confirms that 97,165 cases have been digitised to date, with the next steps taken to introduce a "paperless office principal in the circulation of documents within the institution". Digitised files of trademarks and design registration documents in Latvia amounted to over 1.5 million pages in total. The next stage will also involve the digitisation of patents and related documents. (TJL)
Sint Maarten IP office pledges accountability and sustainability – The Sint Maarten Bureau for Intellectual Property (BIP SXM) has been visited by the country's minister of tourism, economic affairs, transportation and telecommunication, Roger Lawrence. During the visit, BIP SXM director Vincentia Rosen-Sandiford outlined the registry's legal tasks and responsibilities, as well as pending matters. "Accountability, transparency and sustainability are core values of BIP SXM," Rosen-Sandiford pledged. "Therefore, we at the Bureau are proud to be up to date with the financial reporting of the organisation. In addition, the Bureau's mission is to continue to be a catalyst for innovation on Sint Maarten by providing the public information about the protection opportunities of their IP and IP rights in general." Minister Lawrence responded: "I am pleased with the Bureau's transparency and work to raise IP awareness on the island, regionally and internationally, placing the country Sint Maarten further on the map." (TJL)
Domain Radar:
Most of world's largest companies have inadequate domain security, CSC report finds – Business, legal and financial services provider CSC has released its annual "Domain Security Report: Forbes Global 2000 Companies", revealing that web domains are dangerously under-protected among Forbes Global 2000 companies, as most continue to lag behind in the adoption of domain security measures. The study found that 70% of homoglyph domains (a tactic commonly used in phishing and brand abuse) are owned by third parties. What is more, over half (57%) of the Global 2000 rely on off-the-shelf consumer-grade registrars that offer limited domain security mechanisms to protect against domain and Domain Name System hijacking. "Basic domain security measures continue to get overlooked because they're still not considered an essential component to a company's broader phishing, business email compromise, or ransomware mitigation approach," warned Mark Calandra, president of CSC Digital Brand Services. "A focus on securing legitimate domains while monitoring for malicious domains in parallel needs to be a bigger priority for companies to stay protected and thwart cyber risk. Otherwise, companies are exposing themselves to significant threats to their cyber security posture, data protection, intellectual property, supply chains, consumer safety, revenue, and reputation." (VA)
Law firm radar:
Gowling officially announces China expansion – Gowling WLG has officially announced an expansion of its IP practice and partnerships in China. The firm worked with Clyde & Co to finalise the transfer of its Chinese IP practice earlier this year. The process saw Elliot Papageorgiou join as head of IP strategy in China. His team of IP professionals and support staff have moved across with him. Gowling WLG has also forged an exclusive referral arrangement with Chongqing Aquila Law Firm and opened a new office in Shanghai as part of the expansion. "As the opportunities presented in China become more attractive, we recognise that our presence in one of the world's most important markets must continue to evolve in turn," said David Fennell, co-chair of Gowling WLG's international board. "This expansion will ensure our clients around the world have access to seamless and sophisticated legal services throughout China's major regions." (TL)
Brian Kelly joins Greenberg Traurig – Greenberg Traurig has appointed Brian S Kelly as shareholder within its IP and technology and entertainment practices. Kelly previously practised at Manatt, Phelps & Phillips, where he was a partner in the digital and technology group. He counsels clients on IP commercialisation and handles both domestic and international transactions. "Brian will be a huge asset to our team," said Ian C Ballon, co-chair of the firm's IP and technology practice. "His work in corporate law and intellectual property law positions him to handle a wide range of transactions and engagements for our clients across industries and address the changing needs in the global technology marketplace." Kelly is based in the Los Angeles office. (BD)
And finally...
WTR events to take place in Europe and the United States – WTR is hosting a series of one-day events in London, San Francisco, Chicago and New York this December. WTR Live: The Future of Trademark Management and Brand Protection will facilitate discussion, benchmarking and the sharing of best practice around key topic areas and challenges facing brand leaders. Crucially, it will offer a glimpse into what industry leaders expect the future of trademark practice to look like. Registration is free to in-house brand professionals. Spaces are limited and should we be unable to host the event, registration fees will be fully refundable. While on site, we will be adopting the All Secure Standard to ensure that all attendees can continue to do business effectively and network with their peers safely. For full details, and to reserve a place, see the official event page.