INTA 2020 Annual Meeting in Singapore cancelled; coronavirus outbreak forces relocation to United States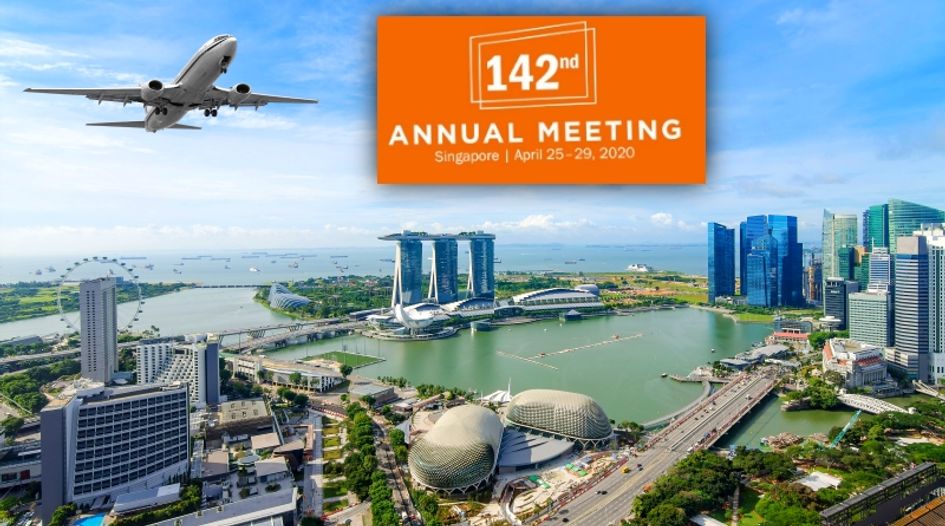 INTA confirms 2020 Annual Meeting in Singapore is cancelleddue to epidemic
New 2020 Annual Meeting will be scheduled in May/June in the United States
Refunds will be issued; INTA to host Annual Meeting in Singapore in 2022
The International Trademark Association (INTA) has confirmed that its upcoming 2020 Annual Meeting, set to take place at the end of April in Singapore, will be relocated to the United States and will take place in either May or June. The host city has yet to be named. 
The decision follows fears over the ongoing coronavirus epidemic and means that, for the moment, INTA cannot host a second annual event in Asia, after the meeting took place in Hong Kong in 2014. However, the association has pledged that the Singapore meeting will now take place in 2022.
Late on Friday, INTA posted an update to its 2020 Annual Meeting website announcing the major development. It follows weeks of speculation and uncertainty, with Singapore unwittingly becoming a focal point in the ongoing coronavirus outbreak; it currently has the world's highest number of confirmed cases outside of China. INTA says that it will name the date and venue for the US event as soon as possible.
Of course, shifting the world's largest gathering of IP practitioners – which attracts over 10,000 delegates annually – to a different continent in just a few months is a mammoth task. Indeed, the association admitted it had an uphill climb to meet the challenge ahead. "As you can well imagine, there are significant logistics involved in planning and holding a gathering of this size," the announcement says. "We ask for your patience and will provide an update as soon as possible."
For registrants to the Singapore event, as well as exhibitors and sponsors, INTA confirmed that it will automatically be refunding the fees – with no action required from delegates. The association appears to have also arranged for refunds for hotel reservations (for those who booked through the official housing provider), networking excursions and airport transfers.
Of course, a significant number of registrants will not receive refunds for cancelled flights or hotel rooms (not to mention lost fees from cancelled receptions), and INTA acknowledged the difficulty that the decision may cause. "We apologise for any inconvenience this necessary change in plans has caused you and your organisation," it says. "We firmly believe that we are making the most judicious decision, so as not to jeopardise the health and safety of registrants, staff, and the public. At INTA, we pride ourselves on being a community, and we hope that you understand and support our decision."
In a video posted to Twitter earlier today, INTA CEO Etienne Sanz de Acedo thanked members for their understanding of what was an extremely tough decision to make. As WTR reported last Thursday, INTA was in "a very tricky position" and delegates we spoke with were split over whether the event should take place. "It is very difficult to take such a decision – it requires a lot of work and a lot of negotiation with our partners and our vendors," Sanz de Acedo said. "I wish to see you all at our 2020 Annual Meeting and I thank you for your understanding."
Ultimately, the decision was necessary due to the growing coronavirus crisis. In Singapore, nine new cases were confirmed on Friday, bringing the number of infected patients to 67. The Singaporean government has raised its alert level to the second highest level and Chinese passport holders or anyone with recent travel history to China are currently barred from entering the country. While most trademark professionals we spoke with expected INTA to 'wait and see' and announce a decision in mid-March, the prospect of cancellation was becoming more inevitable by the day.
For that reason, an end to the uncertainty has been welcomed – with some delegates praising the decision. "I am proud at INTA, its staff and all involved in coming to this responsible decision for the well-being of many attendees and everyone who is trying to stop this cruel virus and its victims," commented Gino van Roeyen, an attorney-at-law at LAWNCH. Nehal Madhani, CEO of AltLegal, told WTR: "While I am disappointed to hear that INTA Singapore has been postponed to 2022, with the increasing number of cases in Singapore, I understand INTA's decision and look forward to reconnecting with colleagues at other events in the meantime."
Unsurprisingly, the International Anticounterfeiting Coalition (IACC) has announced that its annual conference, which traditionally takes place in the days before the INTA Annual Meeting, has been also cancelled – with a relocation to the United States planned for later in the year.
For now, registrants to the Singapore event are urged to cancel travel arrangements and hotel bookings "in a timely manner" to increase the chance of receiving a refund. The trademark world awaits the announcement of where the rescheduled 2020 INTA Annual Meeting will take place.