An inside view on Brazil's accession to the Madrid Protocol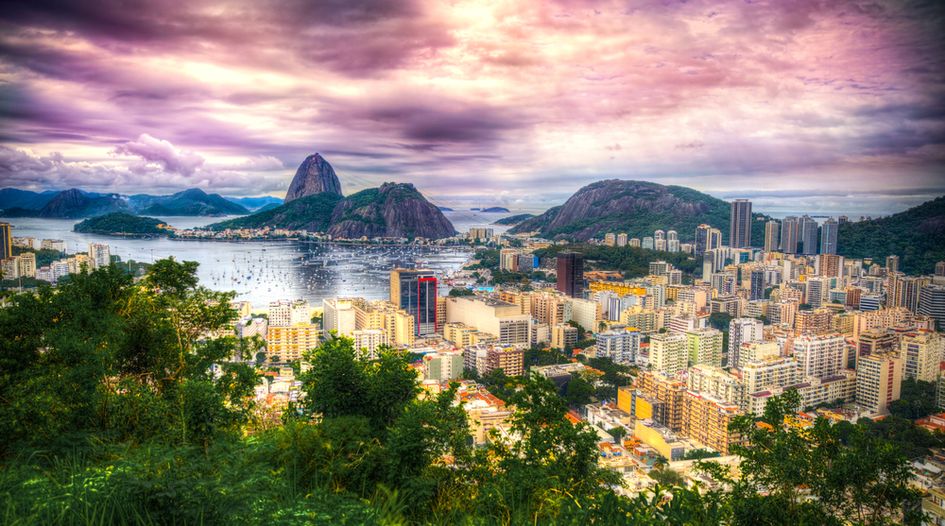 Brazil's accession to the Madrid Protocol is a landmark development for the international trademark system. Tove Graulund of Graulund Consulting provides her take on this move and the lessons that can be learned from it.
The Madrid System has expanded significantly in recent years, but one region continues to trail behind: Latin America. Europe has been well covered since the protocol received a rush of new members in 1996, while a recent push in Asia means that almost all ASEAN countries are now members. Africa is also doing well in terms of ratification – even if some countries are still holding back.
This lag is even more surprising considering that many national IP offices in Latin America are quite advanced. For example, World Trademark Review research has found that the registries in Chile and Mexico are particularly innovative when it comes to non-core functions and technology.
Spanish became a working language of the Madrid System in 2004. This was part of a move to attract more Spanish-speaking countries, with Ernesto Rubio – WIPO's assistant director general in charge of trademark affairs at the time – saying: "It gives an added incentive to hispanophone countries to join Spain and Cuba, the only two Spanish-speaking countries currently in the system, and others and paves the way for its wider use, making it a truly global registration system."
Nonetheless, it was still eight years before Colombia joined the Madrid System in 2012 and another year before Mexico joined in 2013. Over the next five years, it was broadly tumbleweed for developments in the region.
Thankfully, that changed earlier this year. After much resistance from many sides, Brazil finally joined the Madrid Protocol – ending a journey that had taken 15 years.
Inside story of Brazil
On 26 June 2019 the Madrid Protocol ratification documents were signed by President Jair Bolsonaro and sent to Geneva. For many of us, it was a day for celebration given that we had been waiting 15 years for this to happen.
In 2005 representatives from INTA, MARQUES and WIPO travelled to Brazil to educate the local industry about the benefits of the Madrid System. The initiative led to the adoption of a proposal for a bill to join the Madrid Protocol by the Brazilian Chamber of Foreign Trade (CAMEX) in 2006. Brazil was selected as a target in the hope that if it became a member, other Latin American countries would be incentivised to follow – something that remains to be seen, especially since trade in the region is complex. Unfortunately, the proposed bill was held up in the Civil Cabinet of the Presidency and rumours persisted that major law firms were actively lobbying officials to keep it there.
In fact, the Brazilian Intellectual Property Association released a document in 2002 and again in 2018 in which it put forward a list of obstacles to joining Madrid without including any of the benefits. The 2018 paper in particular included the following objections:
Foreign parties would be treated more favourably than national parties.
The National Institute of Industrial Property (INPI) would lose revenue as a result of joining the protocol.
Brazilian businesses would be harmed due to the absence of Portuguese as a language in the protocol.
It should be a requirement for all applicants designating Brazil to submit a declaration of business activity.
Later that year, representatives of several Brazilian associations and Brazilian groups of international associations – supported by some major law firms – participated in a parliament hearing putting forward their requests for amendments, including obligations to appoint a representative in Brazil and to file an affidavit of use, as is procedure in the United States. The former request also referenced an obligation that had been introduced a couple of weeks previously in the United States, without regard to the fact that this was as a result of substantial numbers of fraudulent applications at the USPTO and had nothing to do with the Madrid System, under which the obligation does not yet exist.
One of the major objections to Brazil joining the system was the fact that INPI was not ready and the examination time was very long. However, the examination time has now fallen to eight months. On the other hand, it is almost inevitable that there will be issues in the beginning – as has been the case for other joining offices. Nevertheless, INPI has demonstrated its willingness, has worked hard to prepare and will receive help from WIPO and its users to ensure that the first period is as short as possible.
Since 2006, local industry organisations have tried to resume progress on the issue a number of times but failed to make an impact until shortly before the recent presidential elections. As it turned out, the new Brazilian president is extremely pro-business, which may account for why things suddenly started to move quickly. Another contributing factor to the rapid progress made in the past six months is the fact that INPI has worked hard to reduce its trademark application backlog and concurrently decrease examination times to under 18 months. Further, WIPO also had people on the ground in Brazil to explain the advantages of joining the system, which has undoubtedly helped the country to get to a point where the system could finally be ratified.
While there is reason to celebrate on behalf of brands owners – both large and small, local and international – the level of hostility surrounding the debate has been upsetting at times. Attorneys expressing support for joining were called "traitors" or "a lobby against the nation", while the subject of Madrid was referred to as "an unburied dead body" and "a zombie".
It has been disappointing to see how reluctant some local IP law firms are to understand the benefits of joining. From a human perspective, it is natural for some people to look after their own interests first. However, some firms seem to spend more time finding flaws in the system than learning how it functions and how it may benefit their business. In recent years, conferences have been held in the region where it seems that only individuals who oppose the Madrid System have been invited to speak, when it would benefit the profession to hear from users with actual experience of the system. As such, so-called 'fake news' about how the system functions ends up being repeated, when it would take moments to establish how it really works.
For example, some practitioners were offended by the claim that WIPO keeps all fees paid by applicants. In fact, WIPO keeps only its own fee (the basic fee) and distributes all other fees to the designated offices. The national offices often charge individual fees (ie, a fee similar to the filing fee for a national filing) and consequently suffer no loss of income as a result of joining Madrid. It is quite sad to see incorrect information such as this being circulated and, when debate is not held in the open, it is impossible to correct the information. Thankfully, this is changing, and speakers with a lot of experience to share are finally beginning to appear on programmes.
This is an abridged version of an article on Brazil's accession to the Madrid Protocol, which will be published in the next issue of World Trademark Review. It will be available to subscribers at the start of October.