Inside a transformed Xerox; H&M dispute ends; Trademark Terminal development; and much more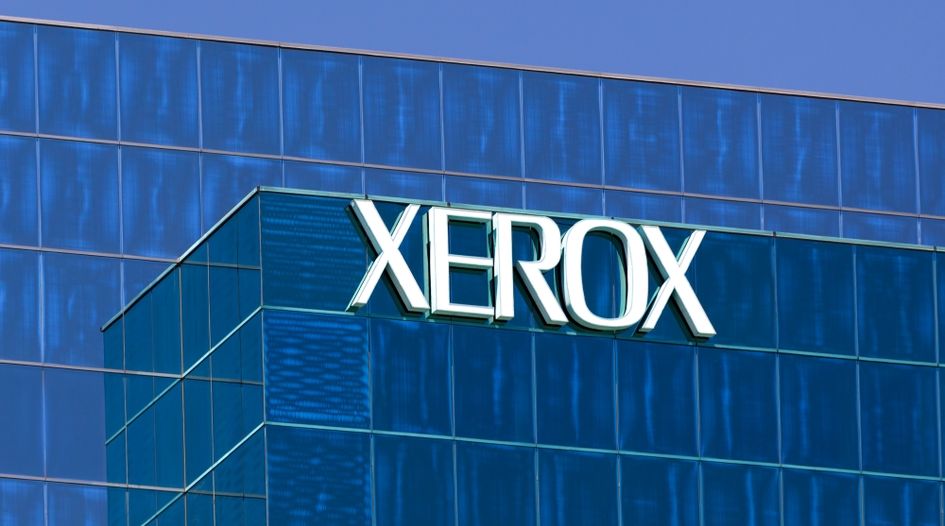 Everything we covered on WTR over the past seven days – and all you need to know from the world of trademarks to set yourself up for the start of another busy week.
The Long Read
Diversity officers at the top-ranking firms for LGBTQ+ equality unpick the fundamentals of an effective D&I strategy. Read more
Monday 11 October
We went behind the scenes at a transformed Xerox to learn how the company's trademark strategy is helping it to branch into new markets.
The Dutch Supreme Court rejects an appeal by adidas, ending a decades-long dispute with H&M Hennes & Mauritz over its use of a two-stripe mark.
An interview with Tegan Dover, information technology procurement manager at Red Ventures, explores best practices for domain consolidation and reveals emerging security concerns.
Plus:
Tuesday 12 October
Geek Bar launches a series of anti-counterfeiting measures, Walmart and Netflix create an exclusive retail hub and Alibaba expands on its anti-counterfeiting support for SMEs in Tuesday's news digest.
The Messaging, Malware and Mobile Anti-abuse Working Group and the Anti-phishing Working Group sent ICANN a series of recommendations for opening up access to WHOIS data for legitimate purposes.
Plus:
Wednesday 13 October
New low-cost filing platforms with striking similarities to the controversial Trademark Terminal site have launched, with one positioning itself as the 'US Trademark Authorities'.
We provided a series of enforcement takeaways from this week's Brand Strategy Southeast Asia event.
Plus:
Thursday 14 October
During the comment period for the 2021 Notorious Markets List, calls have been made for US online marketplaces and social media platforms like Amazon and Facebook to be included.
In the latest updates of IP offices implementing measures related to covid-19, there are developments at the registries of Spain, Lithuania and Latvia.
We posted a reminder that the nominations window for the 2022 WTR Industry Awards and the next edition of WTR 300: The World's Leading Corporate Trademark Professionals is currently open.
Plus:
Friday 15 October
In our latest data analysis, we looked at how AB InBev's 'beyond-beer' strategy could transform its brand portfolio.
In the Friday news round-up, we revealed the 2021 INTA Annual Meeting capsule keynotes, a fountain pen trademark drama, and how Disney+ is set to expand into Asia.
Plus:
Saturday 16 October
We looked at how two of the biggest Chinese shipping agents, Superbuy and WeGoBuy, appear to be helping to make buying counterfeits more convenient and therefore worsening the battle against fakes, argues our Saturday opinion.
WTR Special Report: Managing the brand balance sheet
WTR's latest Special Report explores the financial treatment of brands and considers how trademark professionals can carve out a new role when servicing clients.