Innovative INTA Girl Scouts campaign demonstrates creativity needed to promote trademarks to young people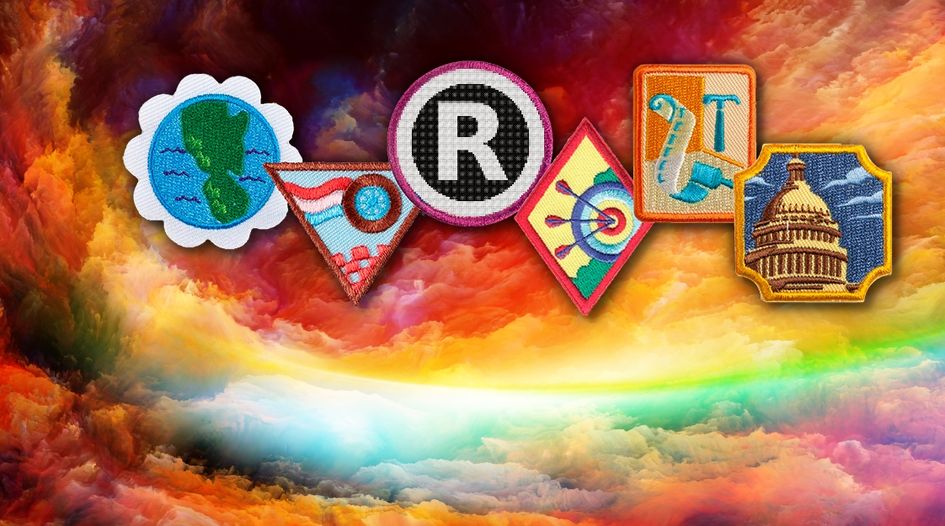 INTA announces project with Girl Scouts to raise awareness of brands
Limited edition 'trademark' patch can be obtained until December 2021
Representative tells WTR that association open to working with influencers
The International Trademark Association (INTA) has announced an ambitious partnership with the Girl Scouts of Greater Los Angeles to promote the importance and value of trademarks and brands. The innovative approach could be the first move in a step-change in how young people should learn about the dangers of counterfeits – with the association revealing to WTR that it is open to collaborating with influencers to get the message across.
Earlier this week, INTA revealed 'Unreal Campaign x GSGLA', a programme wherein Girl Scouts in the United States can earn a new limited edition patch related to learning about fake goods and the value of trademarks. The programme will run until 2 December 2021 and is supported by Amazon. It is part of INTA's ongoing Unreal Campaign, which launched in 2012 to educate young consumers about intellectual property – to date mostly through presentations on virtual platforms or on-site at schools.
To earn the badge, Girl Scouts need to fill out a short survey, watch videos about intellectual property (made exclusively for the project), and complete a personal project (focused on creating a hypothetical brand, including identifying a target audience and the dangers of someone imitating the brand).
Talking about the new programme, INTA president Ayala Deutsch describes it as "an opportunity to empower the next generation of consumers and entrepreneurs and encourage future leaders to understand the value of trademarks and brands," adding: "Brand awareness is high among young consumers. However, more can be done to educate young people about the important role or trademarks and related-IP in their daily lives."
While schools are a natural setting to teach children about important topics, the Girl Scouts initiative shows that there are other avenues that can be used to influence and communicate to young people just as effectively. One is working more closely with select brands to facilitate the conversation.
A recent study from Google, it revealed that Gen-Z (those born between 1996 and 2010) "believe and rely on brands to shape their world" and "is the most aware generation in recent history". For that reason, the brands that young people deem most 'cool' are those that allow them to consume information – YouTube, Netflix, and Google. There are also brands that are deemed 'trendy', with many found in the fashion space. Research from Piper Jaffray found that brands including Nike, American Eagle, Adidas, Hollister and Champion are particularly popular with teenagers. Furthermore, fashion brands like Palace, Supreme, Vans, Off-White, The North Face and Teddy Fresh have also proven how collaborations are an effective strategy to widen their appeal. Such brands are clearly in a unique position to help communicate the trademark message.
So what opportunities are there for working with such companies to raise awareness of the dangers of counterfeiting to young people? A simple collaboration could be partnering with particular brands – big and small – to tap into their vast consumer base to put out relevant messages. This could include social network collaborations or in-store campaigns. Another option, perhaps, could follow the lead of the Girl Scouts tie-up: rather than limited edition patches, there could be other timed-exclusive products with consumer brands that appeal to young people. Crucially, such product collaborations with non-profits have occurred before – for example, UNICEF teamed up with subscription box FabFitFun to raise awareness of child poverty, while outdoor accessories company Cotopaxi partnered with anti-smoking charity Truth to release a limited edition bag to educate young people about the dangers of tobacco items. Crucially, such partnerships are often sought after by brands, especially in an age when consumers increasingly look for ethical and socially positive brands. 
Of course, it isn't just brands that young people look up to. Recent research indicates celebrities – and especially influencers on platforms such as YouTube and TikTok – are emerging as major educators for Gen-Z. When content creators use their often multi-million strong subscriber-base to educate their viewers, it can often garner large audiences of young people. Some examples are surprising. 32-year-old Humphrey Yang, for instance, started posting short videos on TikTok about personal finance that has amassed more than 870,000 followers – with over half the audience being under 25.
However, it is YouTube that appears to be most influential for young people – and therefore provides a significant opportunity to raise awareness of trademarks. Various studies have shown that YouTubers "have influence on the behaviour and buying behaviour of teenagers", that "YouTube is embedded in the lives of tweens [and] they are enthusiastic about their favourite YouTubers" and "children make use of YouTubers in a very concrete way, and they play a role in children's consumption practices".
Of course, any possible collaboration with a YouTuber (or any social media influencer) will require identifying a personality that fits with the message. Crucially, it will need to be a mutually beneficial relationship – popular YouTubers, especially those that connect with young people, do so through authenticity and creative freedom, and any partnership will need to balance that with effective (and accurate) education. However, according to The Guardian, "working with YouTubers to highlight charity issues is a no brainer", with Third Sector claiming it "can be a powerful tool for charities to get their messages across". Examples including fitness YouTuber Carly Rowena working with WaterAid to raise awareness about water safety in Africa, content creator Jimmy "MrBeast" Donaldson partnering with the Arbor Day Foundation to help plant 20 million trees, and vlogger Charlie "Charlieissocoollike" McDonnell collaborating with The Alzheimer's Society to raise awareness of dementia. This approach could play well in conveying the public safety risk associated with counterfeits. 
While WTR doesn't expect associations to be partnering with Pewdiepie to raise awareness about trademark law, or collaborating with Nike to launch a limited edition 'don't buy fakes' footwear product, there are clearly opportunities for innovation in how the message is taken to the market, and the Girl Scouts tie-up could be a sign of the growing ambition of the Unreal Project in this regard. In comments to WTR, an INTA spokesperson said that the association is seeking "possible partnerships through which we can bring the Unreal message to young adults outside of schools", adding: "We are open to potential partnerships with organisations and individuals – including influencers – so long as their interest in issues around IP and counterfeiting is authentic and we can partner around a shared objective."
In the meantime, any trademark practitioners with children in the Girl Scouts should ensure they obtain their limited edition 'trademark patch' – an essential item for every brand professional's offspring!