Innovation at the Singapore IP Office: spotlight on non-core tools and services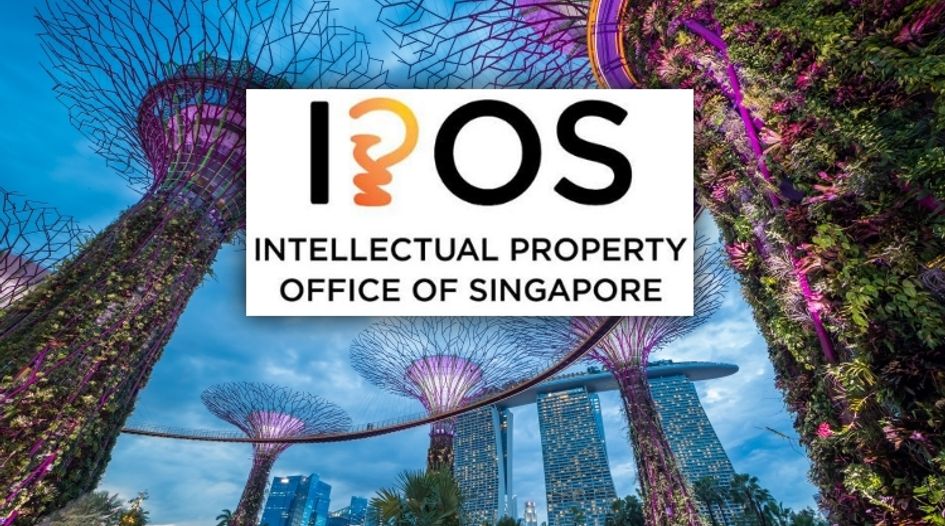 In a new regular series, national IP offices share the innovative tools and services they have launched or are developing for the future. This week, we focus on innovation at the Intellectual Property Office of Singapore (IPOS).
For the past four years, WTR has ranked the leading 50 IP offices across the world by the non-core tools and services they offer. In this year's ranking, the IPOS led the way, overtaking the EU Intellectual Property Office (EUIPO) to be crowned as the world's most innovative intellectual property office. It came only a matter of weeks after IPOS chief executive Daren Tang secured the nomination to head the World Intellectual Property Organisation (WIPO), with his success at least partly down to his pledge – made in WTR – to transform the IPOS "from an administrating registry to an innovation agency".
Therefore, it is appropriate that the first edition of this new series features insights from IPOS on the various innovative tools and services it offers – and some of those planned for the future. Below, a representative from the office explains the various online tools, value-add propositions, and public outreach activities that the agency has introduced.
Innovation insights from IPOS:
Section 1: IT and digital tools
Has the office made any significant changes to its website to improve functionality and user experience in the past 12 months? Are any improvements planned for the future?
In August 2019, our office enhanced the web layout of IPOS' integrated e-services portal, IP2SG, to make our websites more intuitive, accessible and relevant to our users. This was done in alignment with Singapore's 'Smart Nation' agenda, which aims to transform Singapore through the use of digital technologies and innovation. In the coming months, we will introduce an image search function for TM similar mark searches on our e-services portal. Users can upload the relevant image to conduct a search in addition to entering keywords – this will help to facilitate searches for images that are hard to describe using words.
Does the registry offer online filing of trademarks? If so, have any improvements been made to the e-filing platform in the past 12 months?
Yes, we offer e-filing services for trademarks via IP2SG. Just in April last year, we introduced a facelift to the online trademark application form in IP2SG to simplify the trademark registration process. The redesigned form boasts a simpler interface with less jargonised language that is more conducive for first-time filers. It also incorporates a predictive suggestion tool for goods and/or services. Together, these improvements make seeking trademark protection in Singapore much easier.
Furthermore, in August last year, we launched IPOS Go (available on Android and iOS devices), the world's first mobile app for trademark filing. IPOS Go allows businesses to file their trademarks on-the-go in less than ten minutes with the aid of an intuitive filing interface. It also integrates Artificial Intelligence (AI) technology to search for similar trademarks on the IPOS register, allowing applicants to pre-empt possible objections arising from similar existing trademarks before they submit their applications. IPOS Go also features other useful functions such as trademark renewals, IP search and push notifications that keep users updated of changes to their IP.
Of course, covid-19 has impacted businesses and IP offices around the world. In Singapore, non-essential services were shut down for about eight weeks starting in early April 2020 to contain the spread of the virus. While our e-services remain fully available during the lockdown, we understand that certain businesses or applicants might face difficulty in filing electronically during this period. To support these businesses, IPOS introduced a new alternative online filing mode using FormSG on 5 June. Businesses can easily upload their application forms via FormSG and submit to us electronically. FormSG also serves to help businesses who are used to filing manually to transition to an online filing environment (and eventually filing on IP2SG).
Does the registry offer a searchable database of trademark applications/registrations on its own web platform? And/or is the information available on any free search platforms?
Yes, IP2SG provides a facility for users to search for trademarks which are filed with us. The trademarks can also be searched on ASEAN TMview and WIPO IP Portal's Global Brand Database.
Beyond trademark filings and search, are there other services that can be managed and completed on the registry's web platform?
IP2SG is IPOS' integrated e-services portal that also caters for other IP forms, namely patents and designs. Apart from filings and search, IP2SG allows innovators and businesses to manage their trademarks, patents and designs filings made with us and respond to the office actions we issued. IP2SG also has an e-alerts facility that allows users to subscribe to email alerts on IP topics of interest to them. Such alerts include updates to an IP status and/or case statuses of proceedings before our Hearings and Mediation Department.
In 2016, in partnership with the Singapore Network Information Centre (SGNIC), IPOS started allowing IP2SG users to reserve domain names. Any applicant who has filed a request for grant of patent, an application to register a trademark, or an application to register a design, is eligible to reserve domain names for free, which can be done via IP2SG.
Has the office introduced (or is it planning to launch) any online services that use artificial intelligence (eg, chatbots, advanced image search)?
Our IPOS Go mobile app integrates Artificial Intelligence (AI) technology to enhance the image search capability for similar trademarks within the IPOS register. In the next iteration of our e-services platform, there will be a comprehensive data collection strategy to make way for more robust AI solutions in future. We aim to integrate more AI solutions in our e-services in the future to improve user experience and expedite the IP prosecution process.
Section 2: Value-add propositions
Does the office offer trademark dispute mediation services?
IPOS actively manages its contentious cases and encourages parties to use mediation to resolve their disputes. In this regard, IPOS collaborates with the WIPO Arbitration and Mediation Center, the Singapore Mediation Centre, and the Singapore International Mediation Centre. Brand owners involved in an IPOS proceeding who wish to opt for mediation can do so by selecting one of these institutions. Over the years, IPOS has seen an increase in interest and uptake of mediation for contentious proceedings.
On top of that, IPOS started the Enhanced Mediation Promotion Scheme (EMPS) to directly fund parties for mediation. Under EMPS, parties can claim up to S$10,000 (if the dispute involves only Singapore IP) or S$12,000 (if the dispute involves foreign IP as well) for each mediation case. This funding reduces part of their mediation related costs.
Earlier this year, IPOS saw its first trademark dispute successfully settled through virtual mediation by videoconference. The mediation, administered by the WIPO Center, took place over two consecutive days during the COVID-19 'Circuit Breaker' period in Singapore. The parties benefited from the time savings and cost efficiencies, as they were able to reach settlement without having to wait for the easing of the lockdown measures.
Does the registry offer brand/trademark-based financing, or any services involving brand valuation and/or financing?
IPOS is currently running a pilot programme – Intangible Disclosure Evaluation and Audit Scheme (IDEAS) – with the Singapore Exchange (SGX), which supports listed companies or those preparing for an IPO to identify key intangible asset drivers for their businesses and communicate the value of these intangible assets to the market. This identification and disclosure exercise sets companies up to better position themselves for downstream activities such as brand valuation and/or financing. IPOS also has an enterprise engagement arm, IPOS International, which offers IP management advisory services to help companies in their IP monetisation journey.
Does the office host IP legal advice information/workshops for small-to-medium businesses (SMEs)?
IPOS currently provides legal consultations to members of the public through the IP legal clinics. A professional lawyer from the corporate sector provides preliminary legal advice, and the costs for legal advice are reimbursed by IPOS. The IP legal clinics sessions are now conducted virtually over teleconference.
Section 3: Public outreach
Does the office host any trademark education/awareness events aimed at the general public?
IPOS organises regular IP talks to promote IP awareness among students . For example, the Future Leaders in Innovative Transformation (FLINT) initiative started in August 2019. This programme aims to nurture the next generation of IP-savvy youths by raising IP awareness and utilisation amongst young innovators and entrepreneurial students. To date, FLINT has reached out to about 400 students from various Institutes of Higher Learning and they have obtained a better understanding of IP via our workshops delivered in the form of an interactive storytelling mode.
We also organise IP Week @ SG, a leading annual global IP conference which attracted more than 4,000 participants from the business, government and legal sectors in 2019. This year, the event will be held from 25-27 August and conducted digitally for the first time. Members of the public can register for a wide range of free webinars on topics like protecting and managing your intangible assets, the relevance of IP during COVID-19, and how IP offices and organisations can support creators and innovators cope with the longer-term impact of a pandemic.
Does the IP office use social media to spread awareness of IP (not just service notifications)? If so, how are they used?
IPOS uses Facebook, LinkedIn, Twitter and YouTube to raise awareness of intellectual property and intangible assets, seek industry feedback on our policies and programmes, promote our services, share latest news on IP dispute resolutions as well as share relevant insights and data.
Does the office attend non-IP specific events in an effort to spread awareness of IP to non-legal audiences?
Besides hosting our flagship IP Week @ SG event, IPOS works closely with our partners, such as Singapore Business Federation (SBF) and Singapore Chinese Chamber of Commerce and Industry, to reach the business communities. We also support flagship events of our partners such as SBF's annual Future Economy Conference and Exhibition, to raise awareness of the importance of IP in business growth.
Furthermore, IPOS also works with industry partners like Singapore Press Holdings and the Association of Small and Medium Enterprises (SME) to support their Singapore Creator Awards and Singapore Prestige Brand Awards (SPBA). The former award recognises innovative designers while the latter recognises SMEs efforts in brand building. For the SPBA, IPOS' trademark examiners participate in judging and interviews to shortlist companies for the awards. 
Does the registry collaborate with other national IP offices on the development of innovative tools/services?
IPOS cooperates with other ASEAN member states to strengthen and promote IP rights and a regional IP framework of policies and institutions within the ASEAN region. The work is done through the ASEAN Working Group on Intellectual Property Cooperation (AWGIPC), which was formed in 1996, and some notable outcomes resulting from the collaboration amongst AMSs:
The ASEAN IP Portal launched in April 2013, and helps facilitate ASEAN stakeholders in obtaining IP information via a single platform. The portal features an online application form for the ASEAN Patent Examination Co-operation (ASPEC), a programme for patent applicants in obtaining high quality search and examination results more quickly within ASEAN, and databases such as the ASEAN TMView and ASEAN TMClass.
The ASEAN TMView is a one-stop database for searching trademarks filed within participating ASEAN countries. The ASEAN TMClass is an online multi-lingual tool that helps users search descriptions of goods/services accepted by participating ASEAN IP Offices. Both the ASEAN TMView and ASEANTMClass were developed by AMSs with support of the EU-ASEAN Project on the Protection of Intellectual Property Rights (ECAP III Phase II) administered by the EUIPO.
Various ASEAN IP publications were produced from the collaboration. Some of these publications include the Common Guidelines for Substantive Examination of Trademarks, Common Guidelines for Substantive Examination of Industrial Designs and Geographical Indications in the ASEAN region. These publications contain an overview of the IP practices, guidelines and perspectives in the ASEAN region.
Finally, are there any other developments planned at the office over the next 12 months to improve the experience for users or to help raise awareness of trademarks?
Under FLINT, we intend to carry out three outreach events and a training workshop covering key principles of registrable IP and IP commercialisation. Target audience will be students in tertiary education institutions.
View all articles in this series from the map below (click any country to view the article):