Influencers scams, Apple purchases Intel IP, and trademark implications of PM Boris Johnson: news digest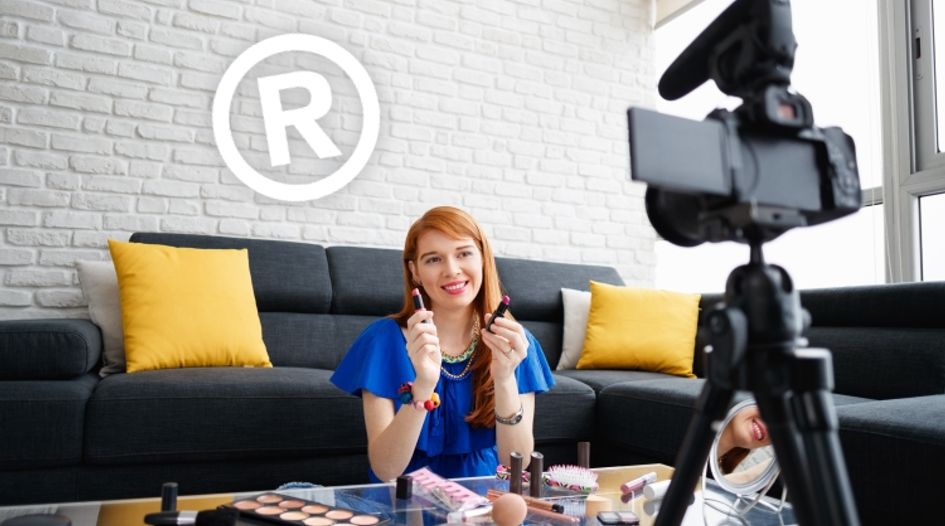 Every Tuesday and Friday, WTR presents a round-up of news, developments and insights from across the trademark sphere. In our latest edition, we look at research that finds consumers want brands to use emojis, US Customs seizing fake electronic products at the Canadian border, China's Sichuan province launching an IP protection centre, and much more. Coverage this time from Trevor Little (TL), Bridget Diakun (BD), Jonathan Walfisz (JW)  and Tim Lince (TJL).
Market radar:
Apple announces purchase of Intel's IP – In a deal totalling around $1 billion, Apple has agreed to buy the majority of Intel's smartphone modem division. The offer includes the acquisition of Intel's IP alongside 2,000 employees and equipment. The sale represents the majority of Intel's 5G smartphone modem business, however Intel will still be able to develop and manufacture modems for non-smartphone devices. Apple was Intel's only modem customer at the time of the sale. The result of the sale saw Intel's value rise by 6% in after hours trading. The IP from Intel is likely to go towards the rumoured Apple project to develop their own 5G chipset. (JW)
US Customs seizes $1 million of counterfeit electronics at Canadian border – Over $1 million worth of counterfeit electronics have been seized in one month at the International Falls port of entry between Canada and the US. Among the goods seized were counterfeit earphones and fake Apple and Samsung chargers which would have originally retailed at $55,000. Additionally, $400,000 worth of LED televisions and $600,000 worth of gas-price digital display boards have been found. (JW)
Kraft Heinz struggles to divest weaker brands – Kraft Heinz has had a tough year with its stock losing nearly half of its value. It has also had to deal with the $15 billion writedown on its Kraft and Oscar Meyer brands. A new CEO has stepped up to the plate, Miguel Patricio, who is expected to sell-off some of its poorer performing brands. These include Breakstone's sour cream and cottage cheese, Plasmon baby food, Maxwell House coffee, and Ore-Ida frozen potato products. According to CNBC, there has not been a lot of interest in the Breakstone's or Plasmon brands, and the Ore-Ida sale has also been pushed back. Overall there does not appear to be many buyers interested, which is a slight blow to Kraft which could potentially make $6 billion by divesting these brands. Without these funds Patricio may struggle to get the company back up to speed. (BD)
Consumers think fighting fake cigarettes should be prioritised over plain packaging – A new survey has found that consumers in South Africa would rather its government focus on reducing the amount of illegal cigarettes entering the country instead of implementing plain packaging measures. The study was conducted by Japan Tobacco International (JTI), and follows the South African government publishing legislation to introduce plain packaging on tobacco products. JTI's corporate affairs and communications director for south, east and central Africa, Bongani Mshibe, commented that the sale of illicit cigarettes is an urgent problem in South Africa that must be addressed: "Rather, they should focus their efforts on enforcing the existing and already sufficient regulations, working with the tobacco sector as a whole to combat illegal trade, and concentrate on introducing 'youth centred' tobacco prevention programmes." (TLJ)
Liverpool FC seeks LIVERPOOL trademark – Liverpool Football Club has taken steps to protect fans who want to escouse their support by buying authentic goods. The Reds have applied to register LIVERPOOL as a trademark. The club is following in the footsteps of Southampton and Chelsea. Both Kopped the trademarks for their respective place names. The club has stated the application only covers classes in football products and services. With no intentions to gain wider protections over the Pool's name, the team can focus on ensuring revenue from authentic merchandise is channelled back into the club's infrastructure. (JW)
Influencer scams on the rise – New research has found that fraud conducted by influencers on Instagram could cost brands over $1 billion this year, with the "potential to reach up to $1.5 billion by 2020". The study, conducted by cybersecurity firm Cheq, revealed that among 10,000 influencers audited, around one-quarter of their followers are involved in fraud. That fraud activity is conducted in different ways, including purchasing Instagram followers or posting fake ads or sponsored content. WTR has written extensively on what corporate counsel need to know about sponsored marketing posts, especially those related to influencers. This week's study is a reminder that all brands must check the personalities they partner with, and also have plans in place to identify false, fake sponsorships on social media. Not only does such activity have brand reputational risks, but it is a tangible financial threat too. (TJL)
Consumers "want brands to use emojis" – Technology company Adobe has released its annual Emoji Trend Report – released on World Emoji Day – and it reveals that consumers are 58% more likely to open a brand-related email that features an emoji in the subject line. Even more, 64%, states that they are willing to "make purchases" using emojis, with food, movie tickets and clothing the items most requested in that regard. In terms of marketing, 44% of consumers claim that they are "more likely to buy products" that are advertised using emojis, while 51% of respondents said they are "more likely to engage with a brand's posts" if they include emojis. What does this have to do with trademark practitioners? WTR has written previously on whether brands can and should consider trademark protecting for hashtags and emojis. As this new study reveals, more brands are going to be using emojis in the future – and corporate counsel should ensure they check such usage for any potential IP rights considerations. (TJL)
Legal radar:
IP implications of new UK PM – Earlier this week, pro-Brexit politician and newspaper columnist Boris Johnson become the UK prime minister after Theresa May tendered her resignation to the Queen. One of his key proposals is to ensure the UK leaves the European Union by 31 October 2019, with a preference to leave with a deal with but pledging to leave without one if that isn't possible. Over on Lexology, IP law firm Barker Brettell has considered what the IP considerations are of Johnson's move to 10 Downing Street. When it comes to trademarks, broadly the situation is the same as before – even if the worse comes to pass, and a no-deal exit occurs, "the UK government will ensure that the property rights in all existing registered EU trademarks and Community designs will continue to be protected and be enforceable in the UK by providing an equivalent trademark or design registered in the UK". Indeed, we've looked in detail before about what rights holders should know about a deal and a no-deal Brexit. It appears that the appointment of Johnson doesn't change the IP status quo, for now. Meanwhile, the UK's Chartered Institute of Trademark Attorneys (CITMA) offered its response to the new prime minister. CITMA president Tania Clark took the opportunity to urge Johnson to ensure IP stakeholders are not forgotten as Brexit strategies change: "A new prime minister could bring a different approach, but our position remains the same – minimum cost for business and maximum legal certainty when it comes to EU trade marks and designs is essential for business. "IP will be a vital part of future trade agreements, both with the EU and further afield. It is important the IP community is fully consulted, and we call on the new prime minister to ensure this happens." Finally, as part of his cabinet reshuffle, Johnson has appointed his brother Jo Johnson to the role of minister of state for universities, science, research and innovation – a role he previously held until early last year. That role means Johnson is now the UK minister of intellectual property, replacing Chris Skidmore (who is now the UK's minister for health and social care). The move means that the UK IP minister merry-go-round continues: this is the fourth change of this position since January 2018. Rights holders will be hoping that this appointment will add some stability to the role – but with a general election 'looming', don't hold your breath… (TJL)
Office radar:
Sichuan province gets dedicated IP centre – China's Sichuan province has launched an IP protection centre, reports Xinhua. Doors opened in Chengdu, the province's capital, this week after the National Intellectual Property Administration approved the centre in 2017. The administration has approved more centres to be rolled out across the country. Sichuan province is in the southwest of the country, an atypical forum for IP processes. The move is likely to boost the knowledge of IP rights in the province. The centre has already granted 600 enterprises and institutions qualifications for previewing patent applications, speeding up the handling process at the centre. (JW)
Media watch:
INTA reveals podcast insights – Earlier this week, trade outlet Associations Now published an interview on how and why the International Trademark Association (INTA) decided to launch its new podcast, Brand & New. According to Carol Steinberg, INTA's director of marketing and communications, it was a way for the association to raise awareness of key IP issues: "We were looking for a more out-of-the-box way to present topics of interest for our audience. It puts a different spin on how we are presenting to our members, the industry, and the public at large." Interestingly, one of the reasons the podcast has "thrived", according to Steinberg, is because it has been supported by INTA Ceo Etienne Sanz de Acedo, noting "it is important to get buy-in". The interview is an interesting insight into INTA's thought process on launching its podcast – one of the association's key public touchpoints in its ongoing mission to raise awareness of trademarks. (TJL)
Domain radar:
Blocking service launched to protect against "adult" gTLDs – Rights holders wanting to protect their brands from lewd generic Top Level Domains (gTLD) can now enlist the services of Registry Minds + machines Group Limited (MMX). The owner of 32 gTLDs including '.vip' and '.work', MMX's AdultBlock service will block domain registrations with the .xxx, .porn, .adult, and .sex  gTLDs for terms registered by trademark holders at the Trademark Clearinghouse (TMCH) or the Sunrise B program. The additional AdultBlock+ service will offer the same for additional gTLDs with additional protections for all the labels contained in a trademark registration record at the TMCH as well as variations of trademarks according to different languages. (JW)
On the move:
Greenberg Traurig makes IP hire – John L. Buchanan has joined Greenberg Traurig as an associate in the IP and technology practice, according to a press release on the firm's website. He will be working out of the Boston office. (BD)
Akerman adds trademark partner to Chicago office – Akerman has expanded its Chicago office with the hire of Kourtney Mulcahy. She has been appointed to partner within the IP team. (BD)
iLaw bolsters IP practice – iLaw has hired trademark attorney Andrew Murch to help strengthen its IP practice. His appointment is one of a number of recent hires as the London-based firm looks to deepen its expertise across industries. (BD)
And finally…
Get the inside track on brand protection online – WTR is pleased to announce that, following a sold-out debut in Chicago, its Brand Protection Online event is heading to London on 14 October. A unique forum for brand professionals to discuss solutions to the challenges that arise when protecting trademarks online and share insight on how to prioritise enforcement efforts, the event programme will cover:
Developing a state-of-the-art online brand protection strategy
 Fighting infringement on e-commerce sites
Brand protection strategies for social networks and apps
Managing the changing domain name landscape
Data privacy and GDPR: working within the rules
Delegate places at the event cost £495 (excluding VAT) but – until 6 September – a saving of £100 is available when using the following code: BPO100. To register for Brand Protection Online Europe, click here.