Industry experts predict looming enforcement challenges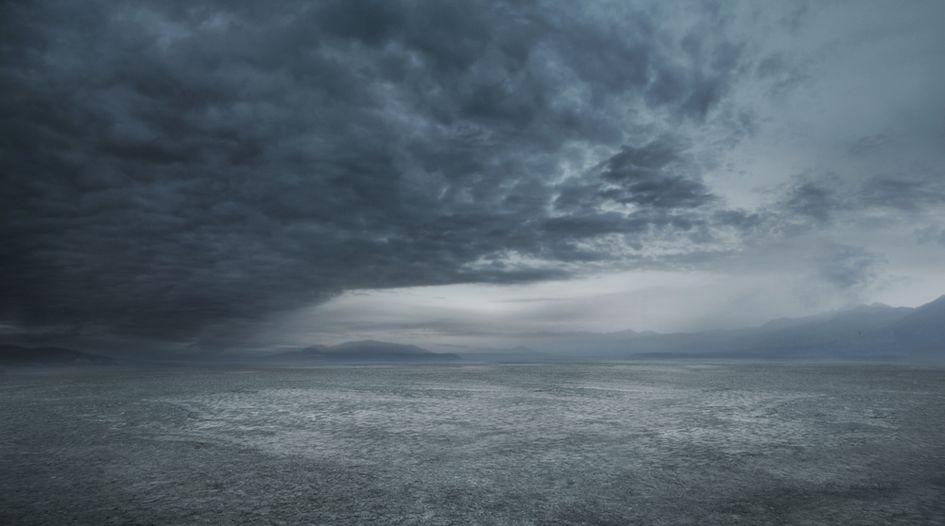 WTR Trademark Elite Panel Report tracks industry trends and outlook
Panel of experts begin to view regulatory environment less favourably
Change in consumer engagement with brands could lead to rise in counterfeits
The prospect of lower consumer engagement with brands in the coming months could have a significant impact on the work of trademark teams, as WTR's exclusive new research reveals.
This week WTR announced the launch of a new research project that will track trademark trends and outlooks on a quarterly basis, providing brand professionals with unique insight direct from a panel of industry leaders. One of the areas explored was the regulatory and enforcement environment for brands, including consumer engagement.
The results reveal that less than one-quarter of respondents characterise the current regulatory and legislative environment as neutral, while nearly half of our panellists characterise it as favourable. Almost one-third cited the environment over the past six months as unfavourable. Looking forward, two-fifths of the panellists expect the environment to remain neutral. Overall, the shift towards a more neutral situation suggests that panellists have begun to view the regulatory and legislative environment less favourably.
Of course, the responses vary somewhat according to jurisdiction. Some areas are experiencing seemingly positive momentum, with George Chan, head of IP agency Simmons & Simmons (Beijing), reflecting: "China is intent on improving the regulatory and legislative framework, which was planned from the beginning of 2020. This would bode well for brand owners with business in China."
Elsewhere, the impact of the covid-19 pandemic has created challenges for legislators and IP offices, whose level of responsiveness influences the outlook. For example, Kensaku Takase, partner at Baker McKenzie, explains: "We were hoping for the Japanese Patent Office to relax its processes, at least during the state of emergency. Yet this was not forthcoming, creating anxiety. Fortunately our clients were understanding, and they allowed us to take alternative approaches to avoid having our staff needing to travel to the office during the state of emergency."
Alongside the regulatory environment, we explored how trademark professionals view current, and imminent, consumer engagement with brands, as this too directly affects the work of rights holders.
More than half of our panellists characterised the past six months of consumer engagement as positive. This is perhaps unsurprising at a time when, as we have reported extensively, brands have stepped up their corporate social responsibility activities in response to the pandemic and have responded to movements such as Black Lives Matter by reviewing (and in a number of cases reinventing) problematic brands.
Looking ahead, though, nearly one-third anticipate that consumer engagement will be neutral and, although most panellists still expect consumer engagement to be positive, just over one-quarter expect only 'somewhat positive' engagement. Thus, there has been a slight decrease in positive characterisation, with those expecting an extremely positive outlook nearly halving and those expecting somewhat negative engagement doubling. This could have a significant impact on trademark teams.
For instance, Peter Sloane, partner at Leason Ellis, observes that "the prospect of lower consumer engagement in the coming six months is somewhat disheartening", adding: "With an unfavourable economic outlook ahead, I would expect consumers who cannot afford authentic products to turn to less expensive counterfeit goods where the risk to their health and safety is not immediately obvious such as with apparel, footwear and accessories like handbags and watches." 
Thus, he suggests, the challenge for brand owners is two-fold. First, he notes, is the fact that "educating consumers about the differences between genuine and counterfeit products, directing them where to find authentic goods, and providing them with a means to report fakes requires an investment in resources, which may prove difficult to obtain the budget for in the current economic environment". Second, "even with concerns about budget changes, it is more important than ever that brand owners devote meaningful resources to the fight against fakes". 
Given these pressures, we asked our panel about current and anticipated brand creation and enforcement work. More than four-fifths of respondents reported that their brand creation and enforcement work has been challenging over the past six months. Looking ahead, almost three-quarters expect such work to become or remain challenging.
At present, how challenging is brand creation and enforcement work, and what are your expectations for the next six months?
The pandemic is likely to be a key reason why enforcement work will become more challenging, affecting as it does the ability of enforcement agencies and brand protection professionals to travel and engage in their work 'on the ground'.
Ultimately, actions may be stymied by the pandemic and budgetary considerations. Thus, canny use of external partners may become all the more essential.
The full report, including the full list of corporate and law firm panellists, is available to subscribers in the WTR Reports Store. Non-subscribers can access the executive summary and some of the findings here.