Indie devs and trademarks: exclusive research reveals brand protection issues of independent video games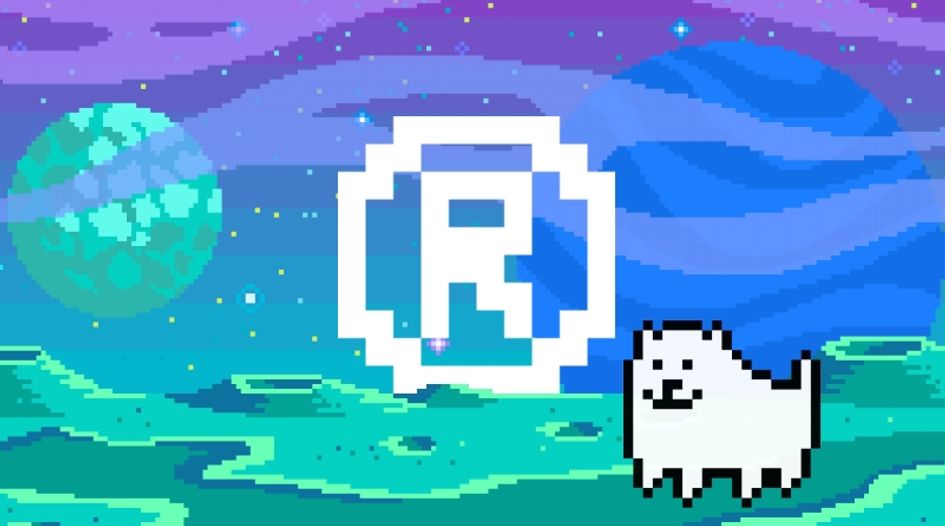 WTR research analyses trademark protection of popular indie video games
Titles that appear to have no protection include Hotline Miami and Baba Is You
Independent studio execs reveal to WTR how registered trademarks have helped them
New research from WTR has analysed the brand protection of some of the most successful independent video games, and found significant gaps that could lead to expensive legal issues. Talking further on the topic, numerous indie studio executives – including those from Sparpweed, Mecha Studios and Playtonic Games – open up about the reasons why they have (or have not) sought IP protection for their game titles.
The video game industry has been at growing an incredible rate over the past few years. In 2018, the sector generated approximately $131 billion of revenue, with the market predicted to rise to $300 billion by 2025. Unsurprisingly, a significant proportion of that revenue is taken by major video game development companies like Electronic Arts and Ubisoft Entertainment, which often have teams of hundreds working on a single title. However, billions of dollars is also garnered by so-called indie games – defined as those developed by individuals or smaller development teams without wealthy corporate backers. While exact revenue figures are hard to come by, it is estimated that the indie game market was worth $1 billion on PC platform Steam in 2018, with that figure expected to be significantly higher on app stores.
The rise of indie video games has been monumental, spurred by improved and cheaper game development kits in recent years. Some of the most popular indie titles have seen incredible success – Minecraft, which was initially developed by a single person, is now the best-selling video game of all time and its intellectual property (and development team) was purchased by Microsoft in 2014 for $2.5 billion. Elsewhere, Terraria was released by a primarily three-person team and is now the 16th best-selling game ever with over 30 million copies sold, while the indie studio behind Cuphead recently struck a deal with Netflix to develop a TV series featuring the characters from its critically-acclaimed game.
It is clear, then, that the most popular indie games have valuable brand assets. But research this week by WTR finds some of the highest selling and critically lauded indie titles – including Hotline Miami, Enter The Gungeon, Baba Is You, and Untitled Goose Game – appear to have no registered trademark protection. Furthermore, we found that some indie developers face challenges from third party registrants targeting their game titles, including the devs behind Slay The Spire, Stardew Valley, Spelunky, and Undertale.
Major indie games: filed and registered trademarks
| Name | Filed/registered trademarks by studio featuring game title | Jurisdictions covered |
| --- | --- | --- |
| Baba Is You | 0 | 0 |
| Cuphead | 15 | 8 |
| Disco Elysium | 2 | 4 |
| Downwell | 0 | 0 |
| Enter The Gungeon | 0 | 0 |
| Fall Guys: Ultimate Knockout | 1 | 1 |
| Hotline Miami | 0 | 0 |
| Katana Zero | 1 | 1 |
| Outer Wilds | 0 | 0 |
| Shovel Knight | 9 | 8 |
| Slay the Spire | 1 | 1 |
| Spelunky | 2 | 31 |
| Stardew Valley | 3 | 5 |
| Steamworld | 5 | 5 |
| Terraria | 46 | 6 |
| The Binding of Isaac | 1 | 1 |
| Undertale | 1 | 1 |
| Untitled Goose Game | 0 | 0 |
| Yooka-Laylee | 3 | 35 |
Source: TMview and TMsearch.cn; Note: EU counts as one jurisdiction.
As the table above shows, many of the leading indie titles do have some form of registered trademark protection. The general trend tends to be developers filing an application in their home country, with Australia, Canada, European Union, United Kingdom and United States being the most popular third-party countries. A relatively small number use WIPO's Madrid System to obtain broader international protection, with exceptions including the developers behind Disco Elyseum, Spelunky, Stardew Valley, Terraria, and Yooka-Laylee.
Talking to WTR, the studio director of Playtonic Games (the developers behind Yooka-Laylee), Gavin Price, says that intellectual property protection was front of mind from the outset of development. "Even when we made up the term 'Yooka-Laylee', we were thinking of our long-term plan and had in mind that we had to come up with a name that was protectable," he explains. "We were looking to grow a business out of the intellectual property we developed, so we knew that registering a trademark would be a valuable thing to do. However, a lot of indie developers just want to stick to being creative; they want to make something, release it and move on. For them, growing an IP isn't really part of what they want to do."
Indeed, that perspective was provided by Richard Boeser, co-founder and game designer at studio Sparpweed (the developers behind Ibb & obb). He tells WTR that the company has "not taken any steps" to obtain registered trademark protection for its games, and "considered it for a bit, but never felt a want or need to pursue that". He expanded: "From what I have heard from other developers, the whole trademark registration process is a bit of a pain in the ass and costly on the scale of an indie budget. Many developer teams are small and since there is already a lot of work in shipping a game, all work that is not directly contributing to this, tends to get avoided or postponed indefinitely."
Despite having no current plans to seek registered trademark protection, Boeser says that could change if the games become more popular. "I feel that you are mostly at risk of the negative effects of not registering a trademark when your game is really successful," he tells us. "I am mostly worried about others copying our original gameplay concepts, especially since our development is very open and also tends to be slow. I know there are different reasons to register a trademark, but in our case I am not seeing any big risk to us when not doing so."
It appears, then, it comes down to different risk assessment at studios. On the flip-side, Price at Playtonic explained that the decision to seek trademark registration from an early was because he "doesn't like the idea of having any risk in a business", adding: "Developers need to remember that success can often lead to a target on your head. We see the trademark registrations like any form of insurance – you hope you never have to use it, but it comes in handy when an issue arises."
Also talking to WTR, Jorge García, CEO of Mecha Studios (the developers of Neon City Riders), said that registered brand protection was seen "as a mid-term investment" from the very beginning of the company. "We believed that registering our IP was a very important but expensive (at least for most indies) part of the project. For that reason, we ended up registering our logos, game titles, graphic assets and music pieces. We did the whole process in-studio with some help from the gamedev community – and even when our reach was not that high, we ended up deciding to shield the project we worked on for three long years."
Trouble down the road?
Taking such a defensive stance could be worthwhile, as our research identified various potential problems for the indie games we analysed. For example, the developer of Baba Is You appears to have no trademark protection for their game. However, a BABA IS YOU trademark has reached registration in France, and the applicant appears to be the person behind an unauthorised clone app of the game (that was subsequently removed from the Apple iOS store).
Furthermore, the developer behind Undertale, Toby Fox, is in a battle in the United States against an individual that has filed a trademark for the term UNDERTALE ANNOYING DOG (with 'annoying dog' being a fan-favourite character in the game). The application was filed in January 2020, with an opposition lodged last month at the USPTO's Trademark Trial and Appeal Board (TTAB). However, that isn't the only headache for Fox – there are at least two rogue trademark applications filed in China for UNDERTALE; one by Yangzhou Jujiajia Arts And Crafts Co Ltd and another by Yiwu Dijie Electronic Commerce Co Ltd.
In fact, Yiwu Dijie Electronic Commerce has been on a trademark spree in China for numerous video game brands – including BLOODBORNE, BORDERLANDS, DEATH STRANDING, FIRE EMBLEM, GRAND THEFT AUTO, PLAYERUNKNOWN, SLAY THE SPIRE, and THE LONG DARK. Incredibly, the company actually promotes the UNDERTALE trademark on its Alibaba store page, where it mostly sells game-themed fashion accessories and has a claimed annual revenue of over $10 million. However, there's evidence of spurious claims on the Alibaba page; for example, the photo of its office reception area appears to be a digitally-altered image taken from a website with realistic 3D renders.
Trademark squatting is common in China – as has been widely reported, these applicants often attempt to extract money for the transfer of trademark rights or they piggyback off the reputation of established brands. More examples were found too – a trademark application for SPLELUNKY was filed in China by Shishi Fangcan Trading Company in 2015 (for toys, golf clubs, and fishing tackle), while two applications for STARDEW VALLEY were filed by Changsha Yueningfang Biotechnology Co Ltd (for goods and services including tea, honey, noodles, and advertising). As it stands, then, the sole developer behind Stardew Valley, Eric "ConcernedApe" Barone, may have a legal battle ahead to stop 'Stardew Valley' branded noodles in China.
Unsurprisingly, trademark squatting can be a real headache for developers. Price revealed that a 'trademark troll' targeted the Yooka-Laylee brand shortly after the name was announced: "They tried to register the term as a trademark at the EUIPO, he explains. "That meant we had to go through the motions of getting the application struck off. Looking historically, the applicant had targeted other game brands in the past, so it was clear there was no genuine intent to use the mark – plus their excuse was incredibly flimsy. Ultimately, though, it was a pain in the backside, and it was money and time that had to be wasted."
Outside of dealing with such third party applications, Price says the Yooka-Laylee brand has faced "all sorts of infringement problems" – mostly notably through unauthorised T-shirts and other merchandise, and infringing apps on the major online software stores. "We've found some online stores to be a bit 'wild-west' in their approach," he says. "For that reason, it's been a problem for us every now and then."
Advice and awareness
Dealing with infringement has been made exponentially easier, Price says, due to the support offered by organisations like the Association for UK Interactive Entertainment (UKIE) and the Independent Game Developers' Association (TIGA). While offering guidance on the most effective intellectual property approach, Price explains that the organisations have also helped with enforcement, GDPR compliance, licensing and locating legal help.
Expanding on their work, UKIE's IP co-ordinator Mo Ali tells WTR that the organisation helps members protect their intellectual property across "a wide variety of activities, including "illegal download and mod links, unlicensed and counterfeit merchandise, cloned and copycat software in app stores, and illegal selling of game accounts or in game currencies online". In fact, he reveals that UKIE has reported "half a million illegal links on behalf of games businesses" and removed "£2 million worth of illegal game accounts" over the past 12 months. On top of that, members can "contact lawyers within our membership to get a fuller explanation of the process and assist them with registration to protect them in the long run".
Of course, Ali is aware that each game developer has different requirements and says that UKIE "tailors" its services to ensure all devs can receive the most effective benefits from their IP protection service. "For independent games businesses needing support for the first time, we recommend that they get in touch with us first to work out what level of support is appropriate for their size business to ensure we make the biggest impact possible," he explains.
While the UKIE focuses its work on game development studios in the UK, Ali says his message is the same for devs anywhere in the world. "We recommend all developers take steps to protect their IP, including registering trademarks," he states. "It provides protection in the event of an IP infringement with many platforms only taking action if the developer can show they own and have registered the IP."
With thousands of indie developers currently operating around the world, many will be unaware of the risks from ineffective IP protection. That provides an opportunity for trademark professionals, who naturally offer legal services and advice that could prove invaluable for developers – as long as the price is right for often cash-strapped studios. The key, says Price, is finding effective ways to raise awareness to the indie dev community. "The more support for developers the better – the sector needs to be sent many messages about the importance of brand and IP so that it will start to sink in," he concluded. "We are such a strange mix of different personalities and traits; from one-person programmers doing it for a hobby all the way up to businesses trying to grow and doing something huge in due course. In my opinion, any indie dev that takes their business seriously should be thinking about IP protection, but more needs to be make them aware of that."