Inclusion in the IP profession; removing formalities requirements; UKIPO on Brexit – INTA 2020 update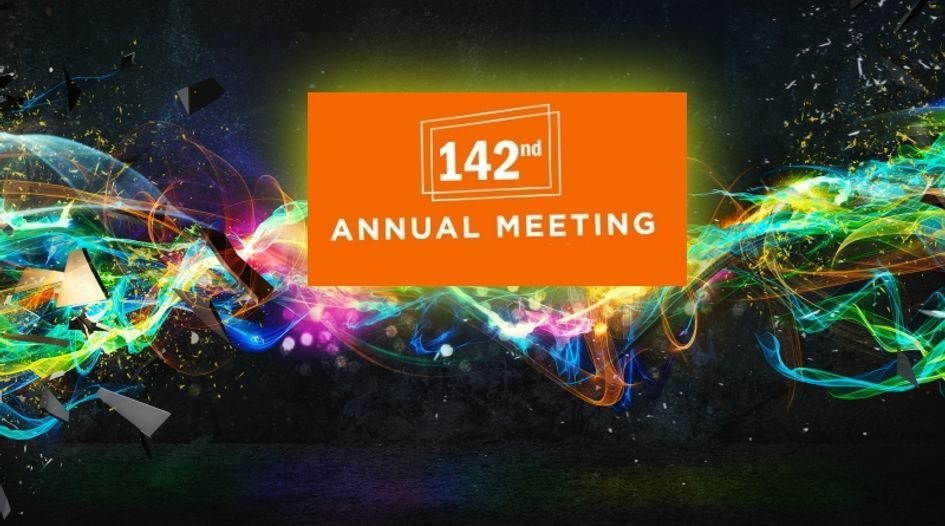 After months of preparation in what has been an unpredictable and unprecedented year, the 2020 INTA Annual Meeting is into its closing stages. With that in mind, the WTR team is plugged into the event, and you can chat with them at the WTR exhibit on the INTA's online platform. Meanwhile, our roving reporters – Trevor Little (TL) and Tim Lince (TJL) – have been jotting down event highlights and observations. Our first update is here, and below are more takeaways from the rest of the week...
The dummy runs are done and the UKIPO is ready for full Brexit – Inevitably, as in any keynote that involves an interview with Tim Moss, CEO of the UK Intellectual Property Office (UKIPO), it was not long before Brexit was raised, with 31 December (and the end of the transition period) a mere six weeks away. In terms of the treatment of trademarks, the situation is largely settled: the UKIPO preparing to clone over 2 million rights from the EUIPO register and create comparable rights in the United Kingdom. Moss expanded: "The great news for rights holders is that this will be done automatically and free of charge." It is also a significant challenge for the office, which has been "busy making sure that the legal and operational systems are in place". Positively, he noted: "Everything is on track. We have conducted dummy runs. It actually takes a day to load all of the data but we are on track and ready for the end of the year." As to what rights holders need to do, the main suggestion was for users to visit the UKIPO website and familiarise themselves with the information that it offers. Moss expanded: "It is important that users understand what is happening. The one thing to be aware of is if you have a pending application, we won't automatically create a new right – you will need to apply direct to the UKIPO for anything pending at that date, but you will have the same priority as of the date of  the EUIPO application." He added: "Another factor to remember is that if you previously had a right that covered the EU, you had protection in 28 countries. You will now have two rights – one covering 27 countries and one covering the UK. So if need to change details and for renewals you will have to go to the EUIPO and UK separately." For now, though, it is all about preparing for the future. The office is in the midst of recruiting 70 new examiners and is seemingly ready to flick the switch on 31 December. (TL)
Time for brands to 'walk the talk' on racial injustice – In a capsule keynote on diversity and inclusion, Trisch Smith, chief global diversity and officer at Edelman, noted that, with 77% of people believing it is important for their employer's CEO to speak out on diversity, organisations that take a stand are more likely to gain trust than lose it, with actions taken today directly impacting trust equity in an organisation's future. She noted that this, combined with the challenges being felt across society, means that taking a stand on racial injustice is now seen as a moral obligation. It is also expected, with Edelman research conducted this summer finding that most US consumers believe brands (54%) and companies (61%) should publicly speak out against systematic racism and racial injustice. "Brands must step up," she stated, adding that many "businesses are failing horribly to act" and need to "get their houses in order". At present, then, many brands are failing in their obligations, with huge gaps between expectation and performance. Smith concluded: "There is a universal demand for systemic change and it has to be led by businesses… You have to walk the talk." (TL)
Pandemic means firms must adapt to these new times – On Wednesday's session focused on 'building an effective team and growing talent', speakers talked of how their trademark departments have coped during the ongoing covid-19 crisis. A big issue, noted Brendan J O'Rourke from Proskauer Rose, is that he and his staff have had to adjust their thought processes – and he urges other firms to do the same. "There's a tendency at law firms to 'suck it up' – while in the short term, that mindset can provide results, in the immediate and long term that can be damaging." Therefore, when the pandemic hit, some firms switched to an 'emergency mode', but had to switch back as it became clear that the crisis was not a short-term problem. For Marion Heathcote at Davies Collison Cave in Australia, it has meant recognising the mental toll that restrictions to contain the virus have had on staff – especially those that thrive in an office environment but are now forced to work from home. "In these times, we have to recognise that people come from different experiences and mentalities," she said. "So we need to know that we've given them the business tools, but we have to make sure they have the mental capacity to deal with it." One possible reason for that, O'Rourke noted, is that, due to the culture of the legal profession, "it's not as easy to ask for help" and to admit when expectations cannot be able to be met due to the current crisis. "We had a broad conversation at the firm on what could be helpful for anyone and everyone," he added. "More generally, we wanted to deal with issues of perfectionism and growth mentality. Now, whenever we do a programme or client project, we have a post-game analysis on what went well and what could do better next time. That means we can give kudos on the positives and focus on that and build on that so it becomes the muscle memory of the team. But we also look at what could be better – framing it on what we want and doing it as a team, not just upper management or supervisors, which allows everyone to know the positives and is 360-degree team review." What was made clear during the session is that covid-19 has presented significant challenges for every law firm and trademark team – but has also created opportunities to improve the profession for the foreseeable future. (TJL)
Why more needs to be done to drive inclusion in the legal profession – Continuing the discussion on diversity, one town hall session focused on the state of inclusion in brands and law firms. The clear message was that more needs to be done. Reflecting on a career spent in-house and in law firms, Facebook's Allen Lo reflected on the patchwork of progress that he has observed: "If you look at legal practices as a whole, it is nuanced – we are seeing progress in some areas and not in others. One that continues to be a challenge across all areas of diversity is whether people are reaching the highest levels in their profession. If talking about IP lawyers, you are seeing greater diversity but how many are actually reaching the top levels of their organisation?" Tywanda Harris Lord, partner at Kilpatrick Townsend & Stockton, concurred, adding: "I agree we have made some progress over the past 20 years but we continue to see challenges in recruiting in terms of getting people in, as well as having issues with attrition. We need to look at why, so we can get them to the chief IP officer level in-house or equity partner level in law firms." As to the drivers of change, she noted that in the law firm environment the shift in focus and action is often driven by client demands for diversity, illustrating how brands can be an important force for change. One of the ways that this can be achieved is through multi-brand action, Stark explained: "For a while we had an annual reception held by the studios where we would ask law firms to send diverse members of their team – not necessarily the relationship person as those individuals are not necessarily diverse, but rather people staffed on cases and matters. We are trying to get that back again." Lo went on to explain how the IP team approaches diversity, alongside Facebook's wider company initiatives: "As a legal department we have six affinity groups – three based on race and three that are non-race, including our Pride and vets groups. At legal department level we also have pipeline programmes and diverse student programmes. But I want to focus today on IP team level, and the way to think of it is to break it into three pillars. We ask what can we do better to facilitate diversity on the IP team? What could we be doing to help create diversity for the larger profession? And third, thinking about rights holders, what can we do as a team to create more diversity amongst rights holders?" As Facebook is a platform that relies on an ecosystem of stakeholders, one example of how the latter manifests itself is in direct reach-out to minority-owned businesses. At corporate level, what is crucial is meaningful buy-in and action from senior management, as that will inform both overall company culture and inclusion efforts across the business, which will help to motivate and retain talent. Stark reflected: "This is first time in my career that I have had a woman of colour as my boss and general counsel. There is something about having someone who shares certain similarities with you operating at that level. It gives you a sense of empowerment." (TL)
Licensing opportunities and challenges posed by covid – On Tuesday, one session looked at how 'licensing is in crisis' by considering what brands are currently doing with existing and future licensing relationships. Offering an in-house perspective was Joseph Conklin from Coty, who said that he has been seeing "a lot of goodwill" in regard to the challenges that have arisen with licensing since the covid-19 outbreak. One of those challenges, he revealed, was that previously innocuous terms in a licence agreement now need to be clarified. "There are new commercial opportunities in masks that didn't exist before the pandemic," he said. "Therefore, something in a licence agreement covering 'masks' pre-pandemic could mean many things now that it didn't necessarily mean back then." However, opportunities during the pandemic are also potentially risky. According to Adina Avery-Grossman from Brandgenuity, brands that may be considering different sectors in response to the crisis should tread carefully. "We've seen there are some justifications for entering categories when there are immediate opportunities," she explained. "But we encourage clients to consider that this crisis isn't going to go on forever – we shouldn't take our eye off the long game, especially for brands that have been around for hundreds of years. So, while there may be an opportunity in this moment, brands must think about what's sustainable and makes sense in the longer term." Conklin confirmed that such thinking had been going on at Coty, concluding: "We look at things that could be near in scope to our categories, such as with luxury brands that still deal with health and safety. We need to be true to the DNA of the brand – going for something that could come back to bite the brand in the long term is not going to happen." (TJL)
INTA recognises stellar service – Alongside the content and network offerings, during the Annual Meeting INTA announced that Anne Gilson LaLonde of Gilson on Trademarks was the recipient of the 2020 INTA Service Award for the Advancement of Association Objectives. An attorney and active association volunteer for 15 years, LaLonde has served as chair of INTA's US Legislation and Regulation Committee (USLRC) since the beginning of 2020. In that role she has helped the USLRC to achieve its key objectives, including a review of all trademark legislation in the current 116th US Congress. Over the past year, she and the wider sub-committee have also reviewed a number of complex trademark bills, such as the Trademark Modernisation Act, the SHOP SAFE Act and the Trademark Licensing Protection Act. Her analysis regarding the latter helped INTA to advocate for strong trademark protection for all brand owners. She has also assisted INTA staff in preparing recommendations to amend the Lanham Act to include a rebuttable presumption of irreparable harm. In presenting the award, INTA President Ayala Deutsch said: "It would not be possible for INTA to effectively engage in our advocacy work in the United States without the hard work of volunteers like Gilson LaLonde. Her deep foundational knowledge of all things trademark-related and her meticulous interpretation of each piece of legislation are invaluable. She has truly helped to shape legislation that is beneficial to trademark owners across the nation." (TL)
IP offices must be data focused – Earlier this week, INTA released a report, written by a dedicated INTA think tank, on what IP offices could look like in the future (our full analysis of the report is available here). On Tuesday, a session featured two of the writers of the report sharing some of their insights on how they think agencies must evolve. Looking at the significant events of this year, David Kappos of Cravath, Swaine & Moore (and former director of the USPTO), said that lessons must be learned: "IP offices must be able to pivot, understand and address weaknesses presented by the current crisis in order to prepare for the new crisis." But a key trend will be IP offices needing to embrace "disruptive technologies", such as AI, and being able to effectively train their staff – especially examiners – to work alongside this new technology. One risk, he says, is that innovations are brought in that displace staff and negatively disrupt the local IP ecosystem. Furthermore, he added: "IP offices should be data driven, and they should have clear data in their databases." Of course, many of these aspirations will be easier for well-resourced IP offices, while under-resourced offices – some of which do not currently have e-filing or digitised trademark records – could struggle. But with assistance from INTA and other organisations, there is hope that such ambitions could be realised. (TJL)
Ridding the profession of old formalities – It is not just the topic of IP offices that has received the 'futures' analysis from INTA – with two upcoming reports (due for release at the end of this month) on the future of law firms and in-house departments. Turning to the latter, two members of the think tank were on hand to give their thoughts on how corporate trademark teams will change in the coming years. In fact, according to Jayne McClelland from Syngenta Crop Protection, the role of in-house counsel "changes every year, even if the job title doesn't" – adding that "the trademark role is blurring, and it is morphing more into a general counsel of brands". Indeed, JT International's Ronald van Tuijl claims that, in a time of such rapid change for corporate counsel, "only those that are adept can survive". To help, in-house practitioners need to be more than a one-trick pony, as van Tuijl noted: "You shouldn't be limited in your viewpoint, but apply your legal and trademark lens, as well as your consumer and human lens, to act accordingly to issues that may crop up. Also, marketing, data privacy and regulatory matters need to be part of an expanded substantive knowledge set for in-house counsel." However, the biggest issue raised during the session – and certainly the one that attracted the most response from attendees – was the prospect of the end of traditional legal formalities that often slow trademark matters to a crawl. "I could entertain you with a few beers about how I got documents notarised during the lockdown," van Tuijl lamented. "It showed one of the weakest links of our profession, and a reduction of unnecessary formality requirements should be important for all of us." There was much agreement in the session chatroom; for example, Jennifer Gruber from WarnerMedia stated: "The formalities requirements can also make for some negative PR for the practice itself as it can become perceived by other corporate colleagues as a very administrative practice." (TJL)
Now it is embedded in workflows, videoconferencing is here to stay – A thought-provoking discussion, moderated by Uber Technologies' Rafa Gutiérrez, focused on corporate communications – including among baby boomers and millennials (with many 'GenXers' jokingly lamenting in the chat bar that they are the forgotten generation). This year, of course, covid-19 has required all trademark professionals to adopt multiple communication methods, from videoconferencing to chat messaging (and, inevitably, with a lesser emphasis on one-to-one meetings). Jessica Elliott Cardon of Parlux Holdings reflected that "there can be a little bit of distrust that people are working effectively, which has led to a greater use of videoconferencing for tasks that were previously handled by email". Debevoise & Plimpton's Megan Bannigan concurred, noting: "I'm sure we have all felt videoconferencing fatigue at some point but it has become a beneficial way of life in many ways, for instance with committee meetings." She added that while "we are finding ourselves doing on videoconference what we used to do on the phone", new associates have embraced the opportunity to be visible and engage with other firm members through the technology. Clearly videoconferencing works. The key, then, is choosing the right medium for the message and the audience that you are interacting with (as Gutiérrez noted, even though phone calls can be recorded, videoconference calls are easy to record, raising questions on when to use them and the privacy issues that can arise). It appears, though, that videoconferencing is here to stay, even when things get back to 'normal'. (TL)
Stay tuned – Don't forget you can keep up to date with the latest INTA Annual Meeting news and insights on the WTR Twitter feed.