ICANN cancels Mexico meeting; Coronavirus trademarks; UpCounsel returns – news digest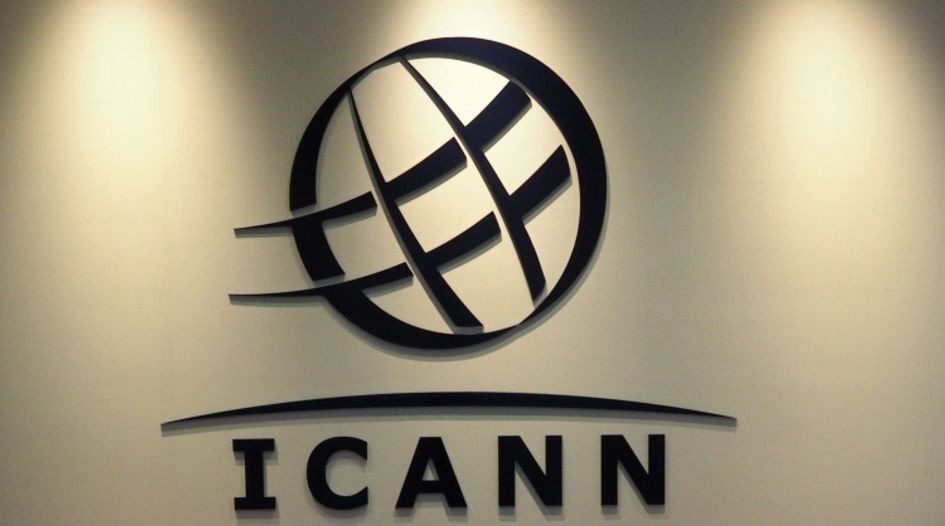 Every Tuesday and Friday, WTR presents a round-up of news, developments and insights from across the trademark sphere. In our latest edition, we look at Canada enacting plain packaging, the acquisition of Forever 21, serial trademark filer Michael Gleissner still owing significant costs at the UKIPO, whisky trademark sold, and much more. Coverage this time from Trevor Little (TL), Bridget Diakun (BD), Jonathan Walfisz (JW) and Tim Lince (TJL).
Market radar:
UpCounsel U-turn as platform set to continue operations – Earlier this month, we reported that legal platform UpCounsel had announced it was to cease operations on 4 March 2020. In a post on the company's site, co-founders Mason Blake and Matthew Faustman wrote: "It is with a heavy heart that we deliver this news and understand that this abrupt announcement will come as a shock to some of you that have come to rely on UpCounsel. Our team will be available as usual to answer any questions you may have leading up to the site's shutdown on March 4th." While not specifically a trademark legal services offering, we have reported on UpCounsel over the past two years after Raj Abhyanker, founder of LegalForce RAPC Worldwide (and the Trademarkia engine), engaged in litigation with the platform, and subsequently became a significant shareholder. Over the past few weeks, Abhyanker has been fighting the shutdown, launching a lawsuit against Faustma, Blake and LinkedIn (which the filing alleges had entered a transaction to purchase certain rights of UpCounsel, including Faustman and Blake). This week came an abrupt about-face, Blake and Faustman announcing: "Over the last couple of weeks since announcing our shut down, we have been overwhelmed by an outpouring of support and gratitude from the community and the legal industry. We are incredibly humbled by your messages and cannot thank you enough for the encouragement and support. We are happy to announce that we have reached an agreement to keep UpCounsel running independently under new ownership. We are working to finalize all the details, and will be sharing more information in the following week. For now, we are lifting the March 4th shut-down date and it is business as usual." (TL)
Forever 21 acquisition announced – We have previously reported that Authentic Brands, along with mall operators Simon Property and Brookfield, had made an $81 million bid to buy Forever 21 in its bankruptcy. The acquisition has now been completed, with Authentic Brands Group and Simon Property Group taking a 37.5% stake, and Brookfield Property Partners owning 25% of the intellectual property and operating businesses. Jamie Salter, founder, chairman, and CEO of Authentic Brands Group reflected: "Forever 21 is a powerful retail brand with incredible consumer reach and a wealth of untapped potential. We're looking forward to working with the F21 team and our global partners. Together, we'll revitalize the brand's core business and connect with audiences around the world through new product offerings and experiences." The new ownership group has revealed plans to work with both existing and new partners to expand Forever 21 across key territories, including South America, Western and Eastern Europe, China, Southeast Asia, Middle East, and India. As we noted a few weeks ago, the deal adds another well-known brand to the ever-growing Authentic Brands portfolio, the company having found opportunity in the so-called 'retail apocalypse'. (TL)
ICANN cancels Mexico meeting over coronavirus fears – ICANN has announced that its ICANN67 Public Meeting, which was to be held next month in Cancún, will now be held via remote participation-only. This decision was made as a result of the COVID-19 outbreak, considered a public health emergency of international concern by the World Health Organization. At time of writing, there have been no confirmed cases of coronavirus in Mexico, but the worry was that – with thousands of attendees from more than 100 countries, there was the potential of bringing the virus to Cancún and into the ICANN meeting site. ICANN notes: "If this were to happen, there could be accidental exposure of the virus to attendees, staff, and others who come in contact with an infected individual." Maarten Botterman, ICANN board chair, reflected: "This is a decision that the ICANN Board has been considering since the outbreak was first announced and it is one that we haven't taken lightly, We know that changing this meeting to remote participation-only will have an impact on and cause disruption to our community; however, this decision is about people. Protecting the health and safety of the ICANN community is our top priority." ICANN added that it is reviewing upcoming meetings, such as the GDD Summit in Paris and the ICANN68 Meeting in Malaysia. Meanwhile Sony has announced it will not be participating in the gaming convention expo PAX East in Boston next week due to fears over coronavirus. The cancellations serve as a reminder that the dangers posed by coronavirus do not extend solely to those taking place in the most impacted countries. Rather, organisers of any large scale international gathering need to be prepared for the potential impact of their events on the further spread of this deadly disease. (TL) 
Canada enacts plain packaging – The Canadian government has implemented plain packaging on tobacco products sold in retail stores. From February 7, all tobacco products sold in Canada must be in standardised packaging. In a column for local press outlet The Star, the chief executive officer of the Canadian Cancer Society, Andrea Seale, described it as a "landmark achievement" that followed "a long battle with the tobacco industry". The move represents another plain packaging domino falling, and more are expected in the months ahead. (TJL)
Overeem whisky trademark sold to founders – According to trade outlet The Spirits Business, a private equity group in Australia has sold the 'Overeem Single Malt Whisky' trademark to its original founding family. The deal was reportedly worth around $644,000. A representative for the founding company, Sawford Distillery, commented on how chuffed they are at the purchase: "We never really let it go. It's still our favourite whisky." It is understoodthe deal will be completed on 29 June 2020. (TJL)
Coronavirus reaches trademark registers – In probably the most predictable news of the week, a number of trademark applications have been filed related to the ongoing coronavirus epidemic. As CompuMark director of professional services and strategy, Robert Reading, first noted on LinkedIn, an application was filed at the USPTO this week for the term COVID-19 VAX in Class 9 for "vaccines". According to Reading: "The applicant, 'And Still LLC', is registered to a private address in Shrewsbury, Massachusetts and also filed an application in Class 5 for the mark CORONAVAX on 1 February. There are also unrelated pending applications for other marks owned by the same applicant covering clothing and beer, so it may be optimistic to think that they have developed a working vaccine for this potential pandemic…" Elsewhere on the US trademark register, applications for CORONAVIRUS SURVIVAL GUIDE and a music band logo for CORONAVIRUS have also been filed. Just like any globally-recognised term, it's only a matter of time until people seek registered trademark protection in it – and coronavirus provides another example of this behaviour. (TJL)
Legal radar:
Can't buy me… counterfeits – A US District Court has awarded The Beatles' Apple Corps business $77 million in damages in a lawsuit over unlicensed merchandise, reports Ultimate Classic Rock. The award was calculated by a fine of $1 million imposed on each of the 77 individuals and small businesses named in the lawsuit. While less than the $100 million sought in the initial filing (which claimed that the defendants had "wrongfully reproduced and counterfeited individual trademarks" in order to "dupe and confuse the public" and to "earn substantial profits"), the result is a significant one for those overseeing the IP rights of the Fab Four. (TL)
What a load of hoop, infringement suit claims against LeBron James – LeBron James and his media company have been accused of trademark infringement, reports CBS News. The media company, Uninterrupted, is being sued alongside ESPN, Nike and Take-Two Interactive by Maryland non-profit Game Plan for $33 million in damages over the phrase 'I am more than an athlete'. The phrase was filed for at the USPTO in 2016 and registered in June 2018 by Game Plan. Uninterrupted dismissed the claims stating it "owns prior rights in and to the More Than An Athlete trademark". (JW)
Office radar:
Gleissner entities still owe significant UKIPO costs – Last year, WTR conducted research that found entities related to serial trademark filer Michael Gleissner owed 37% of all unpaid costs at the UK Intellectual Property Office (UKIPO) since the start of 2018. At that time, there were 27 unpaid cost orders at the UKIPO related to companies owned by Gleissner. Fast forward nearly a year, and Gleissner entities still feature heavily on the latest UKIPO unpaid cost orders form. By our count, 28 of the unpaid cost orders published earlier this week are related to Gleissner, amounting to over £29,000 in unpaid costs. While many of those not receiving costs will be major brands, others are small businesses which will be more severely financially impacted by not receiving legal costs. However, with some of the unpaid cost orders approaching their third year anniversary, it appears there is little that can be done to force Gleissner entities to pay the fees they owe. (TJL)
On the move:
Perkins Coie adds trial attorney – Perkins Coie has announced that RenéeRothauge has joined the firm's commercial litigation practice as a partner in the Portland office. Rothauge counsels national and global clients on litigation strategy and guides them through jury and bench trials as well as arbitrations. She focuses her practice on complex business litigation and has represented clients in licensing and shareholder disputes, business torts, breach of contract and intellectual property matters. (TL)
Quarles & Brady makes IP hire – Quarles & Brady announced that Jeff Burgess has joined the firm's IP team as partner. Burgess focuses on patent prosecution and trademark matters. He will be working out of the Phoenix office. (BD)
Eckert Seamans strengths life science practice – Eckert Seamans has appointed Inna Y Belopolsky to its IP group. Belopolsky is a patent and IP attorney with a strong in-house background, having most recently worked at a specialist pharmaceutical company called iCeutica Inc. as lead IP counsel. She was also the first in-house patent counsel at Teva Pharmaceuticals Inc. Belopolsky will be working out of the firm's Philadelphia office. (BD)  
García & Bodán appoints new IP director – García & Bodán has hired Cristina Mora Granados as director of the Costa Rican team. She will consolidate the group as well as work to strengthen the IP practice in the region. (BD)
Norton Rose Fulbright announces new IP leads – Norton Rose Fulbright has announced the appointment of three US partners to IP leadership positions. Tim Kenny has become the global head of IP, Jim Repass has been named the US head of IP, and Alicia Morris Groos is now the US head of IP brands. Kenny, who is also the firm's Minneapolis partner-in-charge, will lead the global team of over 250 lawyers. He handles US and international trademark litigation, oppositions and cancellations, policing, counseling, and licensing and prosecution. Kenny also advises on copyrights, copyright litigation, and unfair competition litigation. Repass advises clients on the IP-related aspects of mergers and asset purchase acquisitions, joint ventures, joint research and development arrangements, among other things. He is based in the Houston office. Groos's practice focuses on US trademark and copyright law, and she also manages domestic and international IP portfolios. She can be found in the Austin office. (BD)
Neal Gerber welcomes IP partner – Neal Gerber has appointed David A Wheeler to partner within the firm's IP practice. Wheeler is a certified information privacy professional, and has advised clients on issues such as cyber security and data privacy. He has a broad practice across technologies and industries, and as a former software developer has a keen understanding of IP, tech, and data issues. Wheeler advises clients on IP issues such as trademark and copyright prosecution and litigation, new gTLDs and forced recovery of domain names. He also handles social media issues. Wheeler was formerly a partner at Chapman Spingola. (BD)
And finally...
WTR returns to Chicago in March for Managing Trademark Assets and Brand Protection Online – WTR is bringing Managing Trademark Assets USA and Brand Protection Online USA to the windy city. The back-to-back events on 3 and 4 March 2020 will provide an opportunity for attendees to hear best practice and insight from leading in-house counsel from the world's biggest brands as they discuss their approaches to critical areas, as well as share their own insights with peers and colleagues. The sell-out events' return to Chicago is not one to be missed. To sign up to attend Managing Trademark Assets USA, click here, and to sign up to attend Brand Protection Online USA, click here. (JW)