"I will never give up" – Filipino small business owner on legal battle with Duke and Duchess of Sussex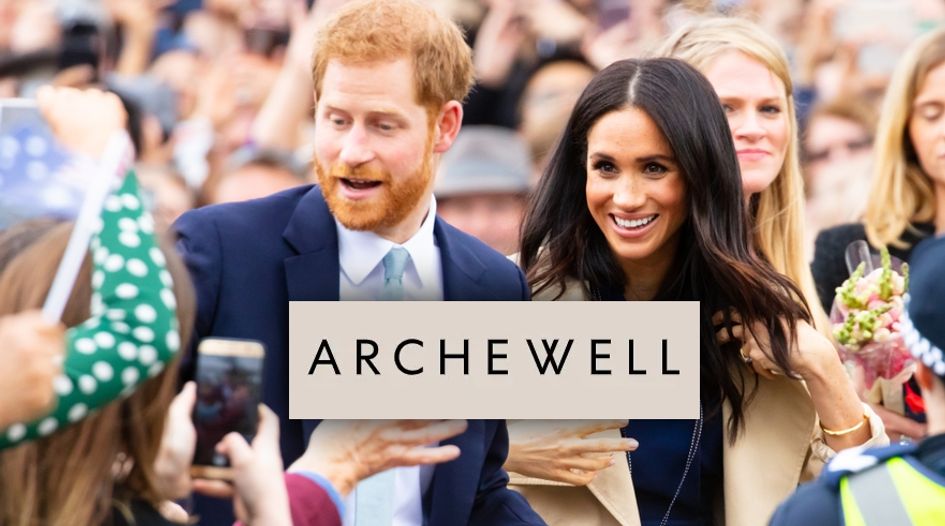 Trademark applicant in legal fight with Prince Harry and Meghan Markle speaks
In exclusive comments, he tells royal couple to "bring it on" in trademark opposition
Attorney in the Philippines explains key aspects that the legal case could hinge on
In an exclusive interview, a small business owner in Manila, Philippines, who is embroiled in a trademark dispute with Prince Harry and Meghan Markle has described it as a "duel to the death" – pledging to take the legal fight to higher courts if necessary.
As WTR exclusively reported yesterday, an entity representing the Duke and Duchess of Sussex, Cobblestone Lane LLC, is pursuing legal action against Victor Martin Soriano, a Filipino small business owner. The trademark opposition was filed in November 2020 and relates to an application for the term ARCHEWELL HARVATERA filed by Soriano in July 2020 for cosmetics and fragrances. The opposition is based on Harry and Meghan's brand Archewell, which they announced in April 2020 (they subsequently filed trademarks for the term in jurisdictions including the European Union, the United States and the United Kingdom). At present, Cobblestone Lane has until 25 March 2021 to lodge its full opposition argument, after requesting "additional time" to notarise relevant documents in the United States.
Soriano is actually involved in more Archewell-related trademark bids in the Philippines. A month after the Sussexes lodged the notice of opposition, he filed for an additional mark at the IP Office of the Philippines (IPOPHL) for the term ARCHEWELL COSMETICS. On top of that, he is also the representative (not the applicant) on an ARCHEWELL application filed in July 2020, which reached registration in December 2020. That application is owned by a jewellery shop owner, Gina Agnes Sarabia, and is being used by the store on an Archewell range of luxury products.
Talking to WTR, Soriano denies that the contested ARCHEWELL HARVATERA trademark relates to the royal couple's brand. "Harvatera is my own unique word – almost virgin in any world language as much as Archewell is," he claims. "Put it together with Archewell and it becomes an entirely different word with another meaning in a much different Nice category altogether. To date, I am the only one in the whole world who filed for cosmetics (Nice Class 3) for Archewell – they have never planned on using cosmetics in the first place. If [Meghan] wanted the name, she should have said so earlier. Is she sour graping? Change of mind or heart perhaps? Then she should do her own filing, not go after me since I'm 100% legal and within my rights."
In our conversation, Soriano, who owns a small business called Cyclone Trading, takes a combative position on Meghan Markle, suggesting that she "must be taught a lesson" and that "she's actually the one bullying Buckingham [Palace] if you ask me". Stating his viewpoint further, he said: "I am anti-Meghan, but not anti-Queen and I am pro-Princess Anne. If the Queen requests me, I will give up everything out of respect."
However, he continues: "You bet I can slug it out with them when it comes to legality, which I will. Fresh from her legal victories, I expect Meghan to take me head-on. All I can say is bring it on – I'll fight you, you'll see. We both have active marks so it's a showdown and I'm not backing out if that's how they handle things. It's a duel to death, I will never give up!" Asked how he will respond if the IPOPHL rules in the royal couple's favour, he added: "I would probably appeal, we'll see. It depends on them and the aura of this whole thing."
Talking to WTR, Maria Theresa Cabrera Gonzales, attorney at law at local firm Veralaw, says that Soriano could potentially take the case all the way to the Philippines Supreme Court. The prospect of a drawn-out legal battle will not be welcome news for Cobblestone Lane, especially if it is dependent on factors outside the legal sphere. Going forward, then, there are key aspects of Philippine trademark law and jurisprudence that could be crucial in this case. "Firstly, the Philippines follows the 'first to file' rule, meaning that a registered mark or a mark with an earlier filing or priority date operates as a bar to the subsequent application of an identical or confusingly similar mark covering the same or closely related goods or services," Gonzales explains. "However, the registration may be cancelled on evidence of fraud or if obtained contrary to the provisions of the IP Code."
Expanding on that point, Gonzales refers to an en banc decision in Zuneca Pharmaceutical v Natrapharm Inc, in which the Philippines Supreme Court pointed out that "there is no distinction between the concepts of bad faith and fraud in trademark registrations because the existence of one necessarily presupposes the existence of the other". Therefore, she adds, "an example of a bad-faith registration is when the local registrant had prior knowledge of the existence and use by another of the identical or confusingly similar mark".
For Cobblestone Lane, that fact could be crucial if evidence is found of prior knowledge of the Archewell brand. However, for Soriano, the fact that his earlier trademark is registered in the Philippines could be an important tool in his arsenal in what looks set to be a bitter legal battle.
Update 08/03/2021: A reliable source tells WTR that Cobblestone Lane LLC's extension to file an opposition was allowed to expire on 28 December 2020. Therefore, it is understood the legal dispute has ended and the application will move forward.