Hugo Boss enforcement controversy; ICANN leadership selections; Idle Hands changes name – news digest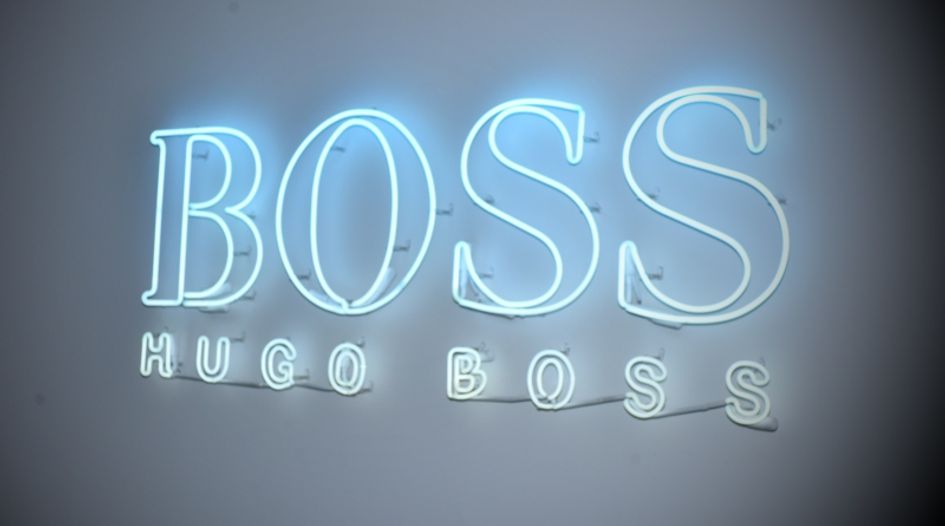 Every Tuesday and Friday, WTR presents a round-up of news, developments and insights from across the trademark sphere. In our latest round-up, we look at Airbnb targeting a December IPO, OpSec launching an integration hub, the Olympus brand returning, a Philippines politician looking to crack down on counterfeit goods, and much more. Coverage this time from Trevor Little (TL), Bridget Diakun (BD), Joyce Ng (JN), Jonathan Walfisz (JW) and Tim Lince (TJL).
Market radar:
Airbnb targets December IPO – Airbnb, in one of the most highly anticipated IPOs of the year, is looking to raise about $3 billion. It was unclear if the home-sharing startup would be able to go public given the pandemic's impact on the travel industry, but now it says the company is aiming for an IPO in December. Airbnb could be worth more than $30 billion according to Reuters. The start-up is one of the US's top unicorns, and as such it was the subject of analysis in WTR issue 80, "How trademarks can transform a start-up into a unicorn." At the time we revealed that Airbnb had 896 trademarks with protection across 103 registers. It's robust portfolio with strong geographic scope will be welcome news to investors as it has not only protected its core assets, but has established itself to expand into new business areas. (BD)
OpSec Security launches integration hub – Anti-counterfeiting and brand protection solutions provider OpSec Security has announced the launch of its OpSec InSight Integration Hub. The hub is an API management toolset with pre-built 'connectors' providing OpSec and its system integrators and technology partners the ability to exchange data across disparate technologies and databases. Adam Cusumano, digital operations director, explains: "The OpSec InSight Integration Hub will allow us to give our customers an improved user experience with easy access to actionable intelligence into their supply chains." (TL)
PIPCU hits illegal streaming network – The City of London's Police Intellectual Property Crime Unit (PICU) has joined forces with Trading Standards Scotland and Police Scotland to take down a major distributor of illegally streamed premium TV. The Scotland-based distributor was providing access to premium TV, sports and movies to dozens of illegal streaming services, which provided access to tens of thousands of UK subscribers. Alongside seizures, raids and convictions, PIPCU coordinated the disabling of multiple servers to disrupt the distributor's network. "This operation is an excellent example of how closely PIPCU works with our partners in law enforcement, government and the regulatory sector to tackle criminals conducting IP crime," said Ceri Hunt, detective sergeant for PIPCU. (JW)
Goth band Idle Hands changes name to Unto Others – US goth metal band 'Idles Hands' has been forced to change their name to 'Unto Others' "due to US trademark law". The band posted on Instagram: "Over the next couple weeks we will be updating all of our socials and digital streaming platforms with the new name, these will be the same profiles so you won't have to re-follow anything. Please be patient during this process as some things may get changed over sooner than others." (JW)
British bread brand Hovis on verge of changing hands – Iconic British brand Hovis, known for its popular bread (linked to one of the UK's most famous advertising spots), is reportedly set to be purchased by an Italian company. According to This Is Money, Parma-based Newlat Food has made a bid of £100 million for the brand. In bidding, Newlat describes Hovis as a brand 'with a great tradition and recognisability in the UK'. (TJL)
Olympus brand will return – When the Olympus Imaging company was sold to Japan Industrial Parters (JIP), a number of questions were asked about whether that would be the end of the iconic Oympus photography brand. However, according to a press release from Oylmpus UK this week, it will return – at least temporarily. "Under the agreement, Olympus will transfer 95% of the shares of a new imaging company to JIP on 1 January 2021," the release states. "The new company name, OM Digital Solutions Corporation, will honour the inspiring legacy of Yoshihisa Maitani and Olympus Maitani cameras. The New Imaging Company will continue with our existing brands, such as OM-D, PEN and ZUIKO, and will utilise the Olympus brand for a certain period." The press release appears to be more hopeful than other recent press releases, suggests Digital Camera World, such as one from Olympus Australia two weeks ago which claimed "there is no plan for use of the Olympus brand" after the company transfer is complete. (TJL)
Nike and Emirates top most marketed brands in sport – A new research project from sports marketing company SportsPro has revealed the brands most featured on the social media of leading international sports stars and teams. Across more than 25,000 sports organisations and athletes accounts (including Facebook, Instagram, TikTok, Twitch, Twitter, Weibo, and YouTube) analysed from 1 August 2019 until 1 August 2020, Nike topped the list, followed by Emirates Airlines, Adidas, Monster Energy, Red Bull, State Farm, Santander, Standard Chartered, Puma, and Beko. The findings are interesting for a few reasons, including that some of the leading sports team sponsors – such as New Balance and Puma – do not feature in the top ten. (TJL)
Legal radar:
Philippines politician seeking remedies against counterfeit sellers – Sherwin Gatchalian, a senator in the Philippines, is pushing for a new law against fraudulent traders and sellers of counterfeit items as online businesses grow in the country, reports The Manila Times. Gatchalian has implored fellow lawmakers to approve the bill, the 'Internet Transactions Act', which will create an e-commerce bureau that will serve as a regulatory body for online selling as well as a forum for consumer complaints. The bill is needed due to a lack of liability in the Philippines' current laws against online counterfeit sellers, Gatchalian argues. "We have to find a solution to minimise or totally eliminate the exposure of these counterfeit items in our market to ensure that our consumers will not buy those items," he said. The Department of Trade and Industry has admitted that it will still face difficulties in imposing liability to those who cannot be located or don't provide a physical address. (JW)
Hugo Boss in the enforcement spotlight again – In March we reported on fashion giant Hugo Boss' response to the comedian Joe Lycett changing his name to Hugo Boss. The comedian tweeted that he changed his name because of the egregious number of cease-and-desist letters sent by the company to small businesses and charities using the word 'Boss' or similar. A spokesman for Hugo Boss welcomed the comedian to "the Hugo Boss family" before expanding on the protection afforded to the well-known trademark and the need to protect it; concluding: "As an open-minded company we would like to clarify that we do not oppose the free use of language in any way and we accept the generic term 'boss' and its various and frequent uses in different languages."  This week the company was placed under the enforcement spotlight again, after Techdirt discussed a cease and desist letter sent to a UK artist who is seeking to register the phrase 'Be Boss, Be Kind' for clothing. While Techdirt acknowledges that the letter was not overtly aggressive, stating that Hugo Boss plans to oppose the artist's trademark application but would drop the matter if he agreed to drop his application. The company has also stated publicly that they're looking for an amicable resolution to all of this. However, Techdirt concludes: "Hugo Boss' letter claims that its brand's "goodwill" will be threatened if Charles gets his trademark. In my view, it sure seems like it's the opposition that is hurting any goodwill the brand might have." The letter may not have received as much coverage if not for the previous spat with Lycett, which placed Hugo Boss on the radar of the mainstream media, highlighting the challenges of enforcing while in the public gaze. (TL)
Office radar:
(For more of the latest coronavirus-related updates from national IP offices, please read our dedicated article which is being continuously updated)
EFAA collaborates with EUIPO to support SMEs – As part of its 2025 strategic plan, the EUIPO has been collaborating with organisations to help support SMEs in the EU. Last week, the EUIPO announced its collaboration with the European Digital SME Alliance. This week, it followed that up with the unveiling of a collaboration with the European Federation of Accountants and Auditors (EFAA). The EFAA has 13 members throughout Europe representing over 350,000 accountants, auditors and tax advisors. The collaboration will help SMEs who turn to their accountants for advice to get guidance on the importance of intellectual property and how to protect their assets. (JW)
Domain Radar:
ICANN announces leadership selections – The Internet Corporation for Assigned Names and Numbers (ICANN) 2020 nominating committee has announced the selections for seven leadership positions, specifically Sarah Deutsch and Avri Doria to the ICANN board of directors, James Gannon to the public technical identifiers board of directors, Pari Esfandiari and Gregory Shatan to the at-large advisory committee, Javier Rúa-Jovet to the country code names supporting organisation council and Olga Cavalli to the generic names supporting organisation council. Those selected will begin their terms after the ICANN69 Virtual Annual General Meeting, which runs from 13-22 October 2020. The 2020 Nominating Committee received 96 applications from 65 women and 18 men (13 applicants chose not to disclose) during the application period from 18 December 2019 to 25 February 2020. In a message, the chair stated: "The 2020 nominating committee was fortunate to receive applications from many highly qualified candidates. The entire 2020 nominating committee thanks all those who applied for leadership positions. While we could not appoint everyone who applied, we encourage all applicants to continue participating, as your involvement is valued and important to ICANN's mission. Finally, we want to extend our congratulations and best wishes to the selected candidates." (TL)
On the move:
DLA Piper gets new head of industrial and intellectual practice in Peru – Ana Teresa Barreto has joined DLA Piper as of counsel and head of the industrial and intellectual property practice in Peru. Barreto has more than 20 years of experience. She gives clients strategic advice on patent, trademarks and copyrights, among other registration procedures, as well as litigation. (BD)
Simmons & Simmons adds partner in Amsterdam – Simmons & Simmons has announced the appointment of Oscar Lamme to partner within the firm's intellectual property team. Lamme focuses his practice on patent and technology litigation. He is joined by EPO patent attorney Sebastien Versaevel who will begin at Simmons & Simmons as supervising associate. Lamme, who previously practiced at De Brauw Blackstone Westbroek, will be a part of the firm's Amsterdam office, working alongside existing partners Paul Tjiam and Bas Berghuis van Woortman. (BD)
AEQUO hires senior associate to intellectual property team – Alina Podolyak has joined AEQUO's intellectual practice as a senior associate. Podolyak has eight years of experience working with clients on trademarks, patents, copyright, and domain disputes. (BD)
Connie D Powell Nichols joins Gray Reed – Connie Powell Nichols has been appointed to of counsel in Gray Reed's intellectual property department. Nichols is also a professor of law at Baylor Law School. (BD)
Archer hires associate in Philadelphia – Archer has hired Nicole J O'Hara as an associate within the firm's intellectual property practice group. O'Hara counsels clients in negotiating multi-party technology and IP transactions. She also handles patent and trademark prosecution matters and further advises on resolving trademark, copyright and patent-related issues. (BD)
And finally...
How WTR is connecting trademark leaders this week – WTR Connect, a series of high-level online events taking place across two weeks, officially gets underway today. Experts from companies including Abercrombie & Fitch, Burberry, Novartis, Starbucks, Under Armour and Walmart joining the roster, with Christian Archambeau, executive director at the EUIPO, and David Gooder, trademark commissioner at the USPTO, confirmed to deliver keynotes. The ground-breaking digital concept offers a series of individual interactive digital sessions organised around major themes. Comprised of a series of hubs, each session is designed to facilitate discussion, benchmarking and the sharing of best practice around key topic areas and challenges facing trademark and brand leaders. To find out more and to secure your place at WTR Connect, click here.