Huawei and Li-Ning named strongest Chinese brands; New Balance sues Michael Kors; adidas sells Reebok – news digest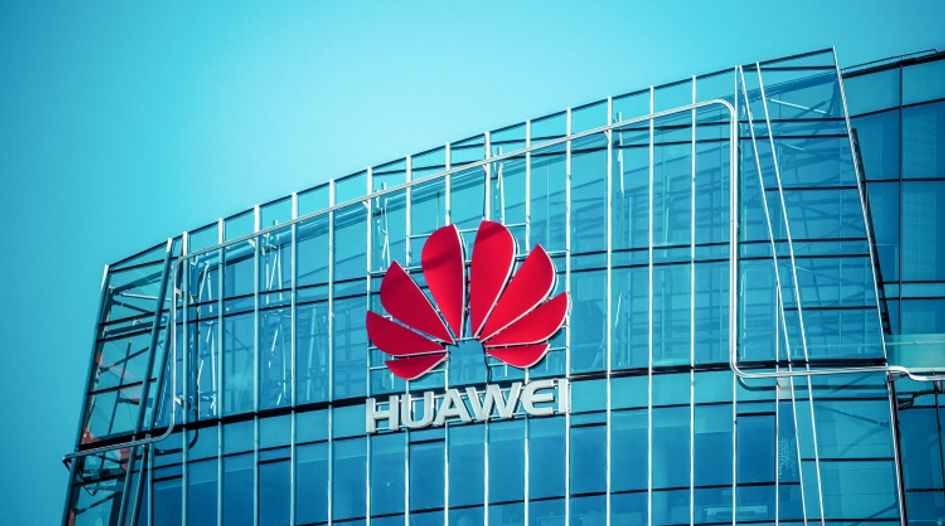 Every Tuesday and Friday, WTR presents a round-up of news, developments and insights from across the trademark sphere. In our latest round-up, we look at Belmora petitioning for a US Supreme Court review in the FLANAX dispute, PepsiCo launching Mountain Dew-branded alcoholic drinks, MMX completing the sale of TLDs to GoDaddy, and much more. Coverage this time from Victoria Arnold (VA), Bridget Diakun (BD), Tim Lince (TJL) and Trevor Little (TL).
Market radar:
Belmora petitions for Supreme Court review in FLANAX dispute – US pharmaceutical company Belmora LLC has petitioned the US Supreme Court to review two legal issues in its long-running trademark-related litigation with Bayer AG subsidiaries. Bayer and its affiliated companies have owned and used the FLANAX mark for pain relievers in Mexico and other parts of Latin America since the 1970s, but the company has never sold or marketed its FLANAX products in the United States. In 2004 Belmora began selling FLANAX-branded pain relievers in the United States and subsequently registered the FLANAX mark with the USPTO. This led to a dispute between the two and in 2016 the Fourth Circuit vacated a district court's dismissal of Bayer's Section 43(a) false association and false advertising claims and the reversal of the TTAB's cancellation of Belmora's FLANAX registration, holding that Bayer had standing despite not having promoted or sold products using the FLANAX mark in the United States. The district court had distilled the case into a single question: does the Lanham Act allow the owner of a foreign mark that is not registered in the United States and has never used the mark in US commerce to assert priority rights over a mark that is registered in the United States by another party and used in US commerce? It answered 'no' but the Fourth Circuit disagreed. Belmora is now asking the Supreme Court to address two issues. The first is whether a foreign company can allege economic harm to its foreign trademark as the basis for pursuing Lanham Act unfair competition and trademark cancellation claims against the owner of the same mark in the United States. The second concerns the legal standard for determining whether Lanham Act unfair competition claims are timely. The Fourth Circuit Court of Appeals previously ruled against Belmora on both questions. "The Fourth Circuit decisions stand long-established trademark law principles on their head. Instead of protecting American businesses from baseless and transparent trademark attacks by foreign entities, the Fourth Circuit decision would now facilitate them," contends Belmora president and founder Jamie Belcastro. (TL)
Brand radar:
adidas sells Reebok brands for $2.5b – In what will be one of the biggest brand acquisitions of 2021, adidas has sold its Reebok sportswear brand to Authentic Brands Group for $2.5 billion. The move adds a major asset to the Authentic Brands Group portfolio, which also includes Barneys New York, Brooks Brothers, Forever 21 and Sports Illustrated. According to Bloomberg, "the majority of the price will be paid in cash at closing, with the rest coming as deferred and contingent consideration". In a statement Authentic Brands CEO Jamie Salter said: "We are committed to preserving Reebok's integrity, innovation and values -- including its presence in bricks and mortar." (TJL)
PepsiCo to launch Mountain Dew-branded alcoholic drinks – PepsiCo plans to launch a Mountain Dew-branded alcoholic drink in the United States in early 2022, reports Reuters. Boston Beer Co will develop and manufacture the beverage, named Hard Mtn Dew. PepsiCo's announcement comes just months after Coca-Cola launched its first alcoholic drink, an alcoholic version of Topo Chico. (BD)
Squishmallows closes deal with CAA – Squishmallows has signed a deal with the Creative Arts Agency (CAA) that will help the company to uncover more opportunities in film, television, video games, publishing and live touring, reports License Global. "The Squishmallows brand is at this incredible stage, experiencing tremendous growth and increasing popularity over the past year," said Michael Rinzler, executive vice president and partner at Squishmallows owner Jazwares. "Now is the perfect time to join forces with CAA, the best partners in the industry, to fully take advantage of the momentum behind the brand and create significant content and entertainment experiences for our brand fans." (BD)
Hershey announces new licensing partnership – The Hershey Company has announced a new licensing deal with Brand Activation Counseling, its third such tie-up of the year. The deal will enable the US chocolate manufacturer to expand its toy lines. "Fans of beloved brands from The Hershey Company now have even more ways to celebrate their favourite sweets with plush toys, puzzles and games with offerings from some of the most popular toy and recreational companies on the market," said Michelle McLaughlin, CEO of Brand Activation Counseling. The new products include Squishmallows, Funko Pop figurines, Mini Brand collectibles, Spin Master games and puzzles, YWow inflatable games and novelty-size puzzles and Food Play toys. (BD)  
Let's Make a Deal IP rights acquired – Producers Marcus Lemonis and Nancy Glass have purchased the IP rights behind the game show franchise Let's Make a Deal. The pair will own all the related assets; however, Fremantle will continue to license the format and trademark in order to facilitate the show's revival. Former president of Endemol Shine North America Sharon Hall (who is also the daughter of one of the show's creators) will serve as a consultant and help Lemonis and Glass with the expansion of the brand. "We are very excited about the opportunity to expand this iconic brand and build on its popularity," said Glass. "We are also thrilled to be working with Sharon Hall, an outstanding television executive and a person who has known Let's Make a Deal her entire life." A Fremantle spokesperson commented: "Fremantle has an exclusive license to all rights in the format in the US and is entering its 13th season of production for CBS. Fremantle has had a long-standing relationship with Hatos/Hall and looks forward to continuing this partnership with the new owners." (BD)
Legal radar:
New Balance sues Michael Kors over 'N' shoe design – New Balance Athletics is suing luxury brand Michael Kors on the grounds that its use of the letter 'N' in two shoe designs infringes New Balance's trademarks, reports Reuters. The complaint, filed in the US District Court for the District of Massachusetts, claims that the likelihood of confusion between the disputed products' trade dress and the New Balance brand is increased because Kors himself is a "well-known fan" of the brand. New Balance has a long history of enforcing its rights in international courtrooms. Last year it settled a dispute with Authentic Brands Group and its label Nautica over the use of 'N' on Nautica footwear and apparel in the US District Court for the District of Massachusetts, while earlier this year it won a major legal battle against one of China's most prolific copycats, which included an historic damages award. (VA)
American Airlines initiates action against online publisher over fake website data scam – American Airlines is suing website publishing system Joomla and host CloudAccess for allegedly allowing a website using its brand to steal user credentials for the airline's site. 'americanairlines.joomla.com' used the airline's trademarks and copyrights to allegedly trick consumers into believing that it was a legitimate site in order to obtain their usernames, passwords and email addresses. According to the US District Court for the Southern District of New York complaint, American Airlines reported the website to Joomla – which "would have quickly realized that the person creating the account was not affiliated with American" had it "made any effort to do so" – but received no response. The website has since been removed. (VA)
EasyJet owner settles EasyFly dispute – EasyGroup has agreed to settle an infringement suit against Colombian airline EasyFly, which it previously accused of infringing the Easy brand to capitalise on its low-cost reputation. EasyGroup initially took action against EasyFly in its home jurisdiction of Colombia before pursuing claims in the US District Court for the Southern District of Florida on the grounds that the airline accepts payments from US customers. EasyFly was unsuccessful in dismissing the suit for lack of jurisdiction last year. This week EasyGroup submitted notice to the court that it planned to settle the dispute. The two parties must submit a finalised agreement and joint stipulation within 30 days. (VA)
Office radar:
(For the latest coronavirus-related updates from national IP offices, please read our dedicated article, which is being continuously updated.)
EUIPO surpasses SME support target – The EUIPO has revealed that its Ideas Powered for Business SME Fund has passed its target of helping 8,000 EU SMEs by providing advice on IP rights and financial support for trademark and design applications. It further noted that businesses from all EU countries have applied to the IP Voucher scheme since the beginning of the year – the largest number of SMEs coming from Spain (886), Germany (860) and Italy (773). "With the fourth application window to the SME Fund now closed, more than 13,000 trademarks and over 3,400 designs have been requested at national, regional and EU level," the office added. "Applications for the IP pre-diagnostic services are also on the rise, with 487 requests to date." A new application period will commence on 1 September. (TL)
Domain Radar:
MMX completes sale of TLDs to GoDaddy – In April we reported that GoDaddy Registry had announced its intention to acquire 28 domain extensions owned and operated by Minds + Machines Group (MMX), including '.vip', '.xxx', '.fashion' and '.law'. This week MMX revealed it had completed the sale of its TLDs and related assets and transferred its rights and obligations under contracts relevant for the operation of the assets to Registry Services LLC, an affiliate of GoDaddy Inc. The group expanded: "As previously announced, beginning today and continuing until no later than 31 January 2022, MMX will provide certain transition services to GoDaddy Registry". (TL)
Media Watch:
Huawei and Li-Ning named strongest Chinese brands – Technology giant Huawei and local sportswear brand Li-Ning have been ranked the top two strongest Chinese brands on Campaign. While Huawei is a popular brand all around the world, Li-Ning is primarily a domestic brand in China that, according to Campaign, "rides a wave of fondness for 'guochao'" – a term referring to younger Chinese consumers seeked local brands that express domestic cultural heritage. "Over the past few years, Chinese Gen-Z consumers have increasingly favoured Chinese brands such as Li Ning and Anta, with more and more young people being vocal in their support of local brands," the article states. "Other factors shaping brand images in the Chinese market include the boycott of Xinjiang cotton by some MNC companies, which triggered a backlash and boosted the rapid rise of local brands, which have a more emotional connection with Chinese customers." The boycott has seen major brands such as adidas and Nike "suffering dropping sales" and suggests that, with local brands increasingly winning the hearts of Chinese consumers, international brands face fresh challenges when attempting to capitalise on China's huge consumer market. (TJL)
Law firm radar:
360 Law Group launches trademark search and registration service – 360 Law Group, which was named in The Times' 2020 and 2021 Top 200 UK Law Firm list, has launched 360 Trademarks, a UK-based global trademark search, registration and watch service fully run by qualified solicitors and overseas attorneys. The service is available in Africa (the African Intellectual Property Organisation, Burundi, Nigeria and Rwanda), Australia, Austria, Benelux, Brazil, Canada, the European Union, France, Germany, India, the Nordic region, Switzerland, the United Kingdom and the United States. "We've been providing more and more legal support to clients on patent and trademark disputes around the world and wanted to expand the service to a wider audience," said Robert Taylor, CEO and general counsel of 360 Law Group. "We believe this is the first trademark service run solely by highly qualified solicitors and overseas attorneys that will search global trademarks and then register them correctly in the necessary jurisdictions." (TL)
Veteran IP litigator joins Moses & Singer – Moses & Singer has announced the arrival of Milton Springut as a partner in its IP practice. Springut's long-time colleague Caroline Boehm also joins as special counsel. Springut brings more than 25 years of experience in all aspects of IP litigation, prosecution and counselling, including numerous patent, trademark, copyright, trade secret and computer law matters. He has litigated a number of trademark, counterfeiting and grey goods cases, representing the world's top luxury brands and international fashion houses such as Gucci, Guess? and several Richemont brands. "Milton is one of the most influential IP rights lawyers in the country. His ability to help companies of all sizes develop their intellectual property – and protect those rights against misappropriation and infringement – will be a tremendous boon to our clients," said Elizabeth A Corradino, chair of the entertainment and media, technology and IP practice groups. (TL)
And finally...
WTR events announced for Europe and the United States – WTR is pleased to announce that it will be hosting a series of one-day events in London, San Francisco, Chicago and New York this December. WTR Live: The Future of Trademark Management and Brand Protection will facilitate discussion, benchmarking and the sharing of best practice around key topic areas and challenges facing brand leaders. Crucially, it will offer a glimpse into what industry leaders expect the future of trademark practice to look like. Registration is free to in-house brand professionals. Spaces are limited and should we be unable to host the event, registration fees will be fully refundable. While on site, we will be adopting the All Secure Standard to ensure that all attendees can continue to do business effectively and network with their peers safely. For full details, and to reserve a place, see the official event page.