How to turn unprecedented USPTO pendency times into a win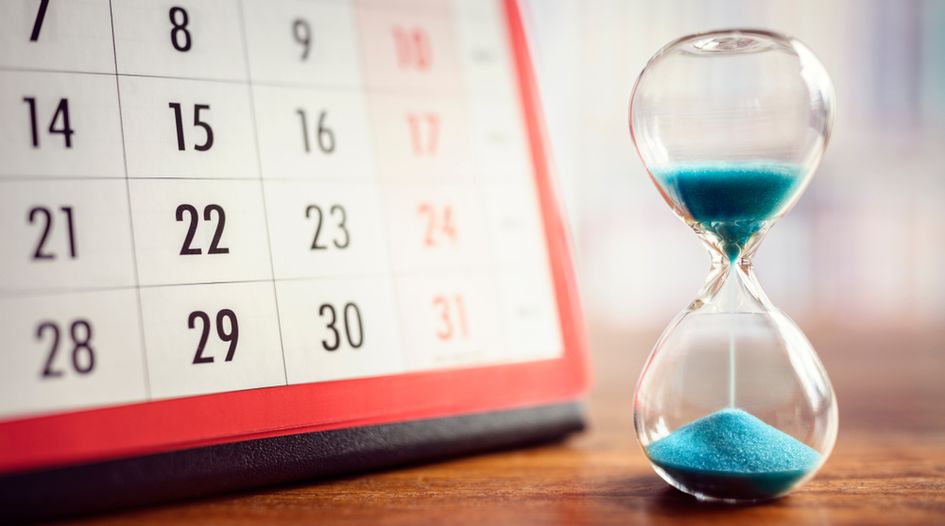 Trademark wait times at the USPTO are at an all-time high, with the backlog being blamed variously on the pandemic, a shrinking federal government workforce or rampant fraud committed by opportunistic filers.
While this is naturally a point of stress for practitioners and applicants alike, it can be leveraged with smart, strategic thinking.
WTR has gathered perspectives from several thought leaders in the trademark world, due to be featured in WTR's annual Global Leaders, to reveal how they manage these long pendency times. All of our global leaders agree that if attorneys can successfully manage client expectations and applicants can use the delays to their advantage, all could emerge in a better position.
Applicants could suffer – or thrive
Whatever the reason behind the drastically lengthening pendency times, Max Vern of Amster Rothstein and Ebenstein insists that the issue must not be overlooked. Instead, applicants should make sure to factor it in when devising their trademark protection approach. "Trademark rights are created in the United States through use and in its absence, securing the early filing date may make or break a trademark conflict's outcome," he warns. "If the United States remains a globally attractive market, the sound answer in times of growing pendency is to clear the brand for availability and file soon."
While Michael Kelber of Neal Gerber Eisenberg worries for clients' enforcement efforts – which can be seriously hampered by delays in registration – he remains optimistic. Reassuringly, "since priority in the United States is based on use or filing dates, the delay rarely impairs their underlying rights", he assures. Adopting an alternative perspective, he points out that the wait can actually benefit applicants in some cases. "For clients who are still early in the planning stages of product launches, the delay can even reduce costs for extensions of time for claiming use."
Advice for practitioners
Given the backlog, it is critical to manage client expectations, according to DLA Piper's Keith Medansky. Equally, it is vital to "conduct thorough availability searches and anticipate any grounds that may give rise to the refusal of an application". Compounded by the growing pendency times, discovering a problematic reference months after filing an application may mean that it is too late to easily make changes.
Although the delay is out of practitioners' control, Kelber offers similar advice. "All we can do is provide our clients with as much notice as possible to set reasonable expectations on the process," he says.
When Coates IP files trademark applications for small start-up clients, founder Steven Coates jokes that "you will not hear from us until next year" – sadly, a quip that is often true. And these lengthy wait times can feel even longer for clients in the fast-moving tech world. "By the time the mark registers, some of our clients' businesses have changed dramatically," he says. It is thus crucial to take a global and pragmatic view, particularly in a world where registrations are required for takedown notices and customs recordals.
Ann Dunn Wessberg of Fredrikson Byron advises filing all of a client's applications for the year in a six to eight-month period. "While the USPTO examines applications with a 'first in, first out' strategy, there is an exception," she reveals. "All pending applications in the name of the same applicant are typically assigned to the same examining attorney for examination at the same time, regardless of the respective application's filing date." Therefore, filings for one client should be consolidated as much as possible.
Keep close to the office
For Paul Reilly of Baker Botts, handling these lags is a firm-wide effort. He appreciates that the USPTO "has been working to address delays, including shortening response times or requiring extension payments", but this also means that it is crucial to keep a close eye on the office to stay on top of any updates. Baker Botts' branding, advertising and copyright team "closely monitors USPTO developments in real time and partners with clients to ensure timely reporting and responses to office actions", Reilly explains.
Coates appreciates that "the USPTO's examiners are also feeling this pain", so the firm strives to be concise and collaborative when dealing with the office. He insists that phone calls and emails are effective, citing "several big wins working with the examiner directly".
Although unprecedented delays are adding extra stress, our Global Leaders reassure that smart and strategic thinking can turn many negatives into positives, and advantages can be found in most turbulent situations.
Global Leaders is WTR's annual opportunity to showcase some of the world's top private practice trademark experts, allowing them space to share valuable insight into the most pressing issues dominating the IP space and their thoughts for the future. The next edition is due to be published in July 2023.