How to promote diversity and inclusion in the IP workplace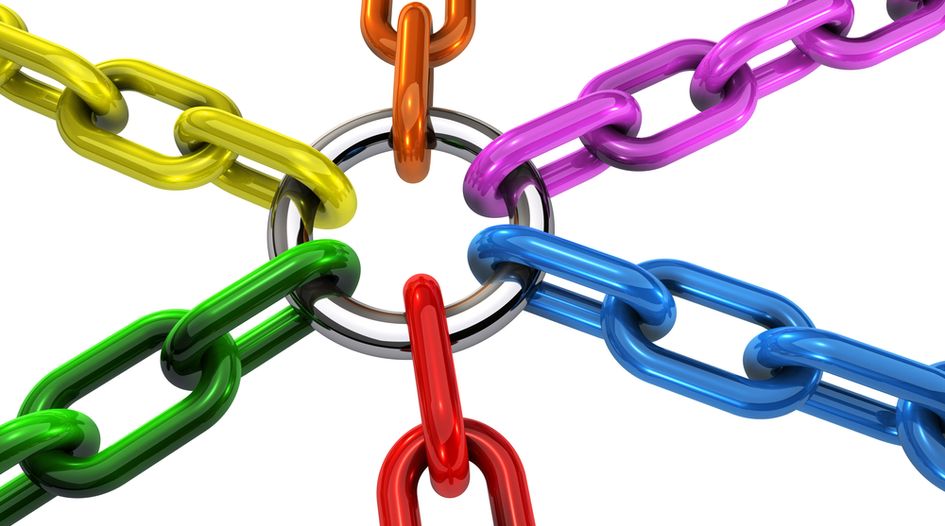 Next month, WTR will be publishing its annual Global Leaders supplement, in which a select number of the trademark elite reflect on their professional journeys and offer insights and guidance into career development, practice management and trademark industry trends. 
In the 10th instalment of our series presenting key takeaways from these interviews, we take an in-depth look at the steps that two firms are taking to improve diversity in the workplace at a time when consumers are placing more value than ever in brand ethics and brand owners themselves are demanding greater representation from their counsel.
Andrew Price, partner at Venable LLP, is a commercial and dynamic lawyer who understands the business of brands and how to take his clients to the next level in terms of international trademark protection. Having been a member of Venable's Diversity Committee, we asked him what role diversity and inclusion initiatives play in the law firm environment and how firms can better support these. "Diversity and inclusion are linked to the success of not just a trademark practice but the whole law firm," he says. "When professionals interact in an open and equal way, diversity and inclusion are advanced and a greater sense of belonging is created."
For Price, trademark practitioners are particularly well poised to promote this level of interaction. "Because of the global character of the trademark profession and the symbiotic nature of foreign relationships in this field, trademark attorneys are natural ambassadors for diversity and inclusion within firms," he says. What is more, the Venable IP team is a shining example of this. "The trademark group has led by example, developing diverse and inclusive leadership and working teams; fostering an extra-collaborative working environment; publicising team successes to the firm; playing an active part in social events that showcase the varied interests and personalities of team members; and demonstrating commitment to key issues such as unconscious bias, by attending firm presentations and openly discussing the issues raised," Price cheers.
Rome was not built in a day though, and for many decision makers eager to make a difference, there can be a number of barriers to progress. There is no disputing the fact that greater diversity leads to greater creativity, and people will work best in an inclusive environment where they are free to be themselves – and seek support if and when they need it. But fear of hitting the wrong note or taking a misguided step can hold entire firms back from introducing genuine change.
Shwetasree Majumder, managing partner at Fidus Law Chambers, has not only made a huge difference for her clients as a compellingly dynamic litigator, she has positively impacted all stakeholders in the Indian IP market through her mentorship, training and IP association activities. "Diversity and inclusion are the cornerstones of the policies at our firm," she says. "Although the Indian law against sexual harassment in the workplace is aimed at protecting women, our firm's internal policy is gender neutral. [In addition,] All members of our firm, no matter whether they are part time, full time or temporary, are treated fairly and with respect."
To highlight the concrete steps that firms can take to achieve this, we asked Majumder what specific initiatives Fidus has undertaken that set it apart. One way that the firm goes about creating an inclusive workplace is by having a mature and transparent approach to mental health. "We are committed to issues of mental health and use the services of a coach who is available for consultation by individual members of the team under a strict obligation of confidentiality, at the firm's expense," she states. "We place a premium on the emotional intelligence and the happiness quotient of our team. Our weekly yoga classes and newly established gym are all geared towards helping colleagues release stress and work in a relaxed and happy environment."
Another way that law firms can achieve this is through formal and informal mentorship programmes. "We recently put in place a buddy system, where each member of the team looks out for the wellbeing of their designated buddy in the firm," says Majumder.
As well as supporting employees on an individual level, Fidus also promotes inclusivity through public events and team-building away days. "We observed Pride Day on 29 June 2020 to reinforce the message that our workplace is a safe place for people of all sexual orientations," Majumder notes. "We [also] attend a yearly retreat with an artiste, who uses tools from the performing arts to help us break down barriers and connect as a team."
All of this comes at a time when companies around the world are being held to a higher standard than ever before – and the need for corporate social responsibility (CSR) has never been greater. "The covid-19 pandemic has made CSR more important than ever," says Ayala Deutsch, 2020 INTA president, executive vice president and deputy general counsel at NBA Properties Inc, and another of this year's WTR Global Leaders. As well as firms supporting employees through times of severe stress and upheaval, consumers are also placing increasing pressure on brands – and by extension, their representatives – to be seen to be doing 'the right thing'. "This global crisis will have a long-lasting impact on brands and their role in society, as well as consumer expectations," says Deutsch. "Brands need to assume a higher degree of social responsibility now and post-pandemic. The bar has been raised for ethical standards."
Echoing Price's point, the very nature of intellectual property places IP practitioners at the forefront of this effort. "Intellectual property, and trademarks specifically, are the foundation for trust between brands and consumers," continues Deutsch. "According to the '2019 Edelman Trust Barometer – In Brands We Trust', 69% of consumers say that a brand's impact on society is a key reason for trusting that brand. IP professionals protect that trust. In our recent Brands and CSR Survey Report, INTA members overwhelmingly agreed that treating CSR as an operational priority 'constitutes good economic practice and will benefit a company and/or brand'."
Ultimately, IP practices have an important role to play when it comes to establishing politically aware, ethically accountable brands – and do this, they need to lead by example. "To sum up," says Price, "we all share the responsibility to further diversity and inclusion – and we all share the rewards".
For further information on Venable's diversity initiatives, see "Stronger together: building diversity and inclusion through partnerships", co-authored by Andrew Price and published in WTR 81.
WTR Global Leaders 2020 will be published in September. Other articles in this insight series include: