How law firms can use partnerships to build diversity and inclusion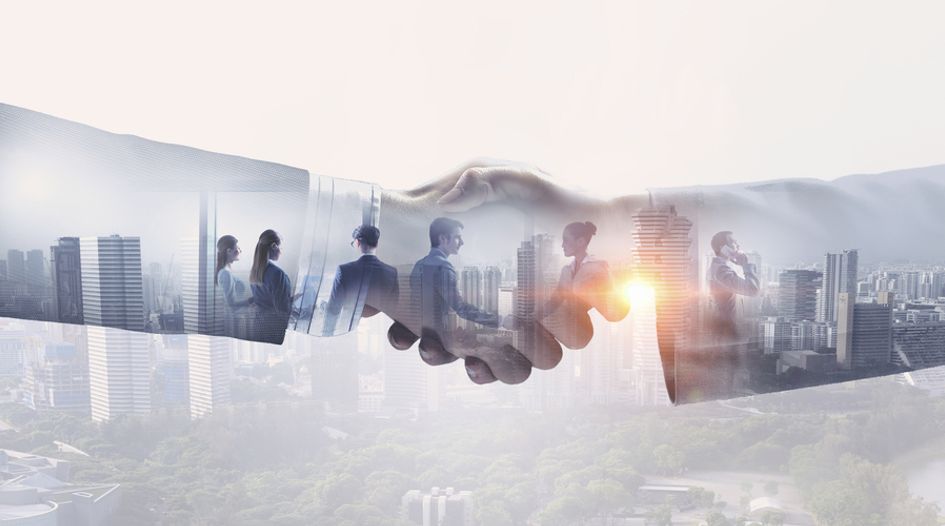 From informal initiatives to formal programmes, diversity activities can take many forms at law-firm level. Andrew D Price and Andrew B Hales of Venable talk through some of the options.
We all share the responsibility to further diversity and inclusion – and we all share the rewards. Responsibility lies within ourselves, our organisations and the legal profession as a whole. However, trademark professionals are uniquely positioned to have an especially significant impact. When we recognise this opportunity and work together, we not only advance diversity and inclusion but become better and more successful as practitioners and people. We are indeed stronger together.
There are many ways to partner in and across law firms and legal departments. While these opportunities exist in the traditional sense of firm programmes (including those discussed here), they also present themselves each day in how we collaborate/associate with colleagues and clients (whether they are law-firm clients or internal business clients). Because of the uniquely global nature of the trademark profession, practitioners in this field have an acute understanding of the need for – and can be natural ambassadors for – diversity and inclusion.
Trademark professionals know that their success depends on partnering in a meaningful way with people from all over the world with different backgrounds and perspectives. Working in the trademark industry means developing close personal relationships with a network of individuals who may be as different from one another as anyone you might encounter on a busy New York City street. It could mean interacting with someone from China in one moment, someone from Nigeria in another and someone from Mexico in another. Each of these individuals may have dramatically different backgrounds, genders and views.
It is common for these interactions to take place through phone calls and in-person visits at global trademark events such as the INTA annual meeting, which hosts more than 11,000 professionals from around the world in places as diverse as Hong Kong, Spain and Singapore. Unlike many other legal events, INTA annual meetings and other global IP events are social occasions, with many attendees spending 18-hour days interacting one-on-one and at small parties, rather than sitting in lecture halls. If practitioners had any unconscious bias going into this profession, the successful ones quickly identify and dispense with it.
Moreover, for trademark practitioners in law firms, a diverse and inclusive network of foreign associates is often complemented by a diverse and inclusive group of clients from around the world, which may even include non-profit or pro bono clients. At Venable, we were fortunate to work on the TIME'S UP brand in its high-profile global launch to address sexual harassment and gender inequality in the workplace. Experiences such as this enhance the personal development of all involved and provide a better perspective from which to understand, embrace and advocate for diversity and inclusion.
The practice of trademark law is made up of myriad pieces – not only the matters and deadlines we manage, but also the associates and clients, internal or external, with whom we interact each day. Those who are most passionate about these relationships and who work to foster them tend to have the greatest success and happiness. There is a certain joy to solving complex problems with someone with a completely different life experience. Against this background, trademark professionals are naturally equipped to advance diversity and inclusion in their law firms and organisations – and to reap the rewards that come from doing so.
A collaborative working environment, beyond merely an open-door policy, is key to fostering these values. Such an environment should aim to have everyone from legal assistants to equity partners interact as if no law-firm hierarchy exists. Social events can serve as important equalisers, with competitive events carefully designed to give everyone an equal shot at success and an opportunity to showcase their interests and personalities to colleagues. When professionals interact in an open, equal way, diversity and inclusion are naturally advanced and a greater sense of belonging is created.
Traditional – but nevertheless effective – approaches to advancing diversity and inclusion include training, mentoring, summer programmes and internships, sponsorships, affinity groups, forums on best practices and leadership programmes. Working with diversity organisations whose mission is to help facilitate partnerships in the spirit of diversity and inclusion can also be effective.
Talk to clients, colleagues, fellow World Trademark Review members and others in your network about ways to collaborate in training, mentoring, projects or initiatives. It will be time well spent.
This is an abridged version of an article on diversity and initiatives undertaken by Venable that will be published in the next issue of WTR. It will be available to subscribers at the start of October.