How firms could benefit from a combination of formal and informal mentoring practices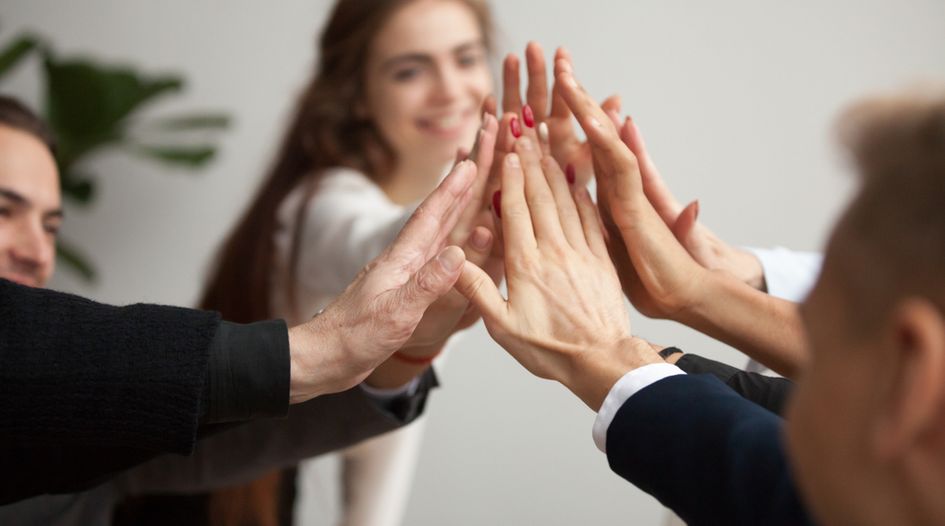 While the value of mentoring is undisputed, it can take many forms, some of which are more fruitful than others. Finnegan provides an inside look at the creation of its mentoring programme and, crucially, how it measures success
After three or four years of law school, navigating the on-campus interview and job fair process and then studying for and passing the bar, first-year associates at US law firms are eager to settle in and begin their legal careers. However, the challenges are just beginning. To help ease the transition from school to work life, legal practices often provide orientation for new associates during their first few weeks on the job. While this acclimatisation is beneficial, it only goes so far – actual strategic support for first-year associates during their full tenure is far more important to their long-term success.
With this in mind, Finnegan has implemented a robust mentoring policy, which aims to put all new student associates, technical specialists, patent agents, lateral associates and even summer associates in the best position to succeed at the firm and in their legal careers.
Formal mentoring
At the start of their employment all new student and summer associates – as well as technical specialists and patent agents – are assigned a partner adviser and a peer adviser. Their role is to:
articulate and share the outfit's vision, culture and expectations;
introduce their advisee to other employees;
invite their advisee to ask questions;
counsel their advisee on how to succeed at the practice;
facilitate learning by suggesting projects that their advisee should seek for their professional growth; and
help guide their advisee through the performance review process.
For administrative purposes, all attorneys, technical specialists, patent agents and summer associates are assigned to one of five technical practice groups (trademark attorneys are assigned to a separate practice group). Each practice group has one leader. This leader outlines the mentoring policy when the advisee is hired and explains their role in the process, emphasising that full cooperation and proactivity is critical in order to fully benefit from the scheme. Finnegan's culture and open-door policy, which is practised by partners and senior associates, invites advisees to seek guidance from more experienced attorneys whenever they feel the need.
Partner and peer advisers serve as pseudo-career consultants to aid their advisees' professional development and advancement – advisees are encouraged to discuss setting short and long-term goals for their legal career and to seek advice on how best to accomplish these. Further, partner advisers participate in their advisees' bi-annual (for junior associates, technical specialists and patent agents) and annual (for mid-level and senior associates) performance reviews, which provides another opportunity to discuss short and long-term career aims with them.
Regular analysis of the workloads of practice group members is carried out by the group leaders. This includes evaluating the type and amount of work that their group members have completed on a monthly basis. Practice group leaders often reach out to group members to determine whether individuals are getting opportunities to work on the types of work that they are looking for and in the specific technical areas that they desire.
If the answer to either of those inquiries is no, then practice group leaders will contact partners and senior associates in their group (and in other groups) to attempt to find the desired work for those individual group members. Similar to partner and peer advisers, practice group leaders also serve as pseudo-career consultants for their group members, providing advisees with multiple outlets through which to seek advice and guidance throughout the early years of their legal careers.
Informal mentoring
In addition to the more formal mentoring policies discussed above, advisees are encouraged to seek out attorneys (both associates and partners) with whom they would like to work or develop informal mentoring relationships. These connections typically develop over time and often stem from situations in which an advisee works on a litigation or other matter with a senior associate or partner and determines that they have similar personalities or interests. Such organic mentoring often becomes stronger than formal mentoring relationships due to the degree of trust developed during the prior work experience.
Comment
The combination of formal and informal mentoring opportunities has proven to be effective in setting up attorneys for long-term success. The mentoring policies provide associates, student associates, technical specialists and patent agents with the opportunity to solicit and receive feedback from a variety of attorneys at various levels of their career, to pursue the types of work that interest them and to develop a legal practice that best suits them.
This is an extract from a longer article on Finnegan's mentoring programmes that will be published in the next issue of WTR. It will be available to subscribers in early January.