How to effectively make an entire law firm work remotely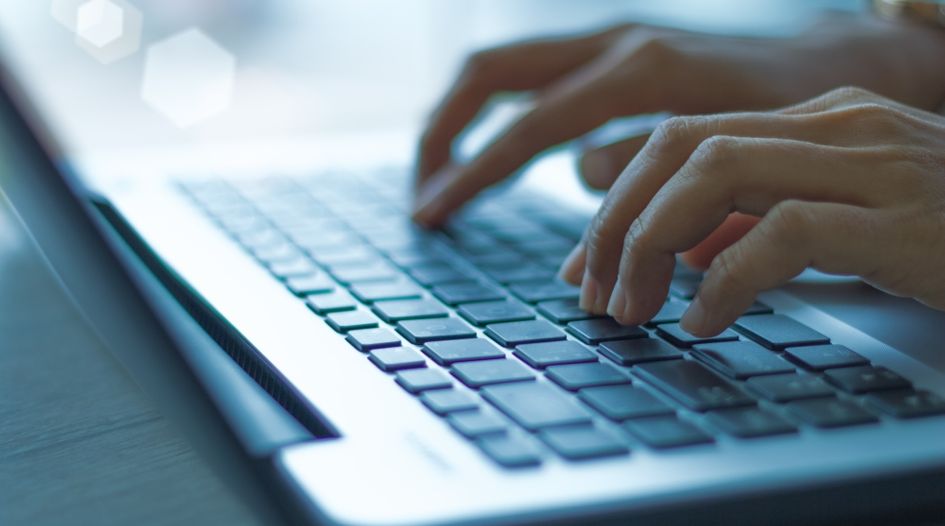 FisherBroyles and gunnercooke are both inherently remote law firms
Shared operating systems are a must, but remote servers are less desired
While software is key, remote working also requires new routines
One significant effect that the covid-19 pandemic has had on business has been the need for law firms to test out and implement remote working protocols. Entire companies have been sent home either by choice or through government mandate. As a generation of lawyers and support staff acclimatise to conducting their business from home, WTR spoke to two lawyers from firms that define themselves by their flexible working set-ups to see what tips they can share on managing the transition.
The first thing to note is that the transition is not necessarily an easy one. Chatting to FisherBroyles's managing partner and co-founder, Kevin Broyles, he shares an anecdote about an institutionalised partner at a top New York City law firm. This partner, having joined the firm in the 1980s, has moved upstate for the duration of the crisis and is working remotely for the first time in his life. And he has no idea how to do it. Without IT support or other staff on hand to help, he is on his own and, if he needs assistance with the technology, he has to get on the phone. But this is an Am Law 100 firm. There are more than 1,000 attorneys and all of them are calling up. It is not just the lawyers either. Support staff who have been working there for decades have come ringing. Marketing and finance are calling. Relationships and systems are strained to breaking point. The question that every managing partner in the world should be asking right now is: How can my firm avoid that?
That is why I am talking to Broyles. When he and James Fisher founded the firm nearly two decades ago, the first thing that they did away with was real estate. All the lawyers work remotely by default. If they want an office in a city centre, they can have one, but it is the individual partner's overhead and no one else's. The way that the practice works together is through a shared technology ecosystem.
"We're lawyers, not tech specialists. But we're also not hiring a full-time in-house tech person. So we outsource it to the experts," Broyles explains. When you join FisherBroyles as a partner, you are given the required specifications for hardware and then vendors remotely connect to your computer and upload the software infrastructure. "We don't have a server sitting in our Manhattan office," Broyles continues. The entire operation is run through cloud-based software. The tech, then, is fundamental, but so too is initial training on how to use it. For Broyles, this is another way to reinforce firm culture: "We train staff up, provide them with all the technology and on-board them so they're trained in the FisherBroyles way of doing things."
The group's approach to the client-attorney relationship is also one that shows the benefits of flexibility – not least with respect to billing. As well as having partners determine what the best relationship between billing and time with the clients is (thereby reducing the sense of pressure that surrounds billable hour targets), attorneys can afford to structure payment plans with clients according to their needs and cushion any potential loss in clients due to the turbulence. Given the current circumstances, a nimble approach to billing could be critical.
Another law firm with an inherently remote set-up is gunnercooke. Treated as individual entrepreneurs, gunnercooke lawyers have complete control over their business decisions, including whether to bring on extra talent to help with the work. Partner Rosie Burbidge has a paralegal on hand (and is currently in the process of on-boarding another person) but has eschewed the need for the big city centre office: "I had a co-working space in Soho, but frankly it's not all that different working from home, now I'm just not side by side with my paralegal."
What, then, is the absolute minimum amount of hard technology that a lawyer needs to conduct all their work? "I need a laptop and a charger," claims Burbidge. "I haven't printed off anything in over a year." Speaking before the United Kingdom went into full lockdown, she explained that if ever a letter needed to be sent, she would just email people in the post team and they would send it out. If there are documents to read, an iPad and Apple Pencil can handle it just as well as traditional pen and paper.
On the tech side, gunnercooke provides employees with all the key things that a lawyer needs: Microsoft software, a document management system, billing software and a shared information portal. "The main thing you get is the network and the comfort of having compliance, finance and marketing teams," Burbidge explains. Communication is handled through a variety of programs, with Google Hangouts and Microsoft Teams cited as Burbidge's favourites. In short, solutions that are already used by law firms day to day are out there and readily available.
Ultimately, it is all about finding another way of connecting- – and this will be the case for clients too. Right now, the expectation is not for slick video-conferencing and professional backgrounds; more important is being in touch and utilising the technology that allows both firms and their clients to collaborate from wherever they are based.
Another notable aspect of Burbidge's practice relates to her daily schedule. Rare is the gunnercooke partner who does a traditional 9-to-6 day. "I start at around 7:30, work for a few hours, then I might do some yoga and have a decent break for lunch. After that I'll work for the rest of the day." Without the commute, she is free to structure her day around her and her clients' needs. It is regular that employees with children will dedicate the hours between 15:00 and 19:00 to be with their children and simply work later into the night. This flexible approach to working is one that all legal professionals adapting to life at home might need to consider.
The key thing is to ensure that the boundaries between home and work do not bleed together in an uncomfortable way. An important aspect of managing home working relates to work-life balance and ensuring mental wellbeing. "I'm an extrovert and get a lot out of seeing people," Burbidge admits. "In many ways working from home is a blessing but equally, being by yourself can be challenging in different ways." Thus, each person's approach will be different, and law firm management will need to be flexible with how attorneys adapt to this new working reality.
That itself requires patience. The FisherBroyles infrastructure was not built in a day. "The problem for traditional firms," claims Broyles, "is that you can't hire the leading provider of document management and a support team overnight. But everyone's trying to do that."
The question of how to prepare a firm for large-scale remote working may have been one that law firms should have asked a long time ago. However, for those adapting to the reality now, there are success stories to draw on.