How Alibaba is fighting IP infringement on two fronts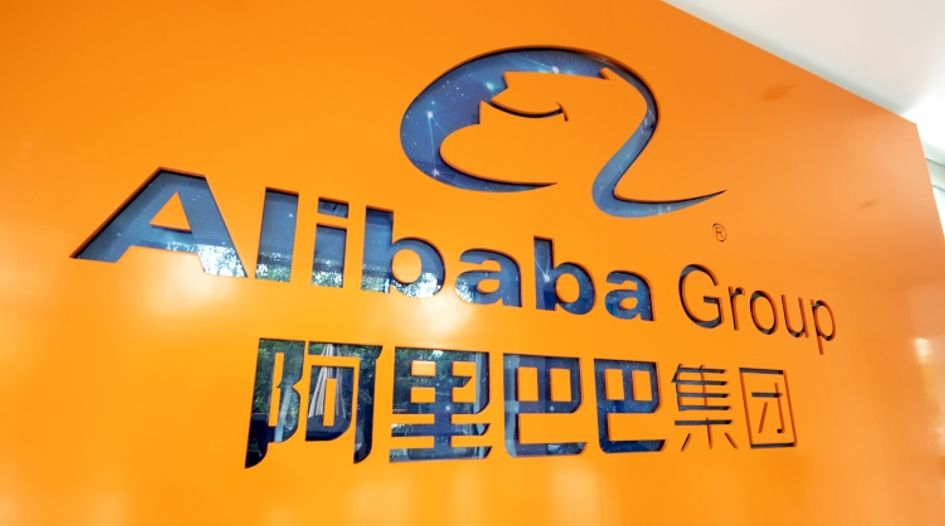 Alibaba Vice President Matthew Bassiur invites brands to collaborate with the company in the fight against fakes as the group collects WTR's award for Asia-Pacific Team of the Year.
For Alibaba, the battle to protect intellectual property is fought on two fronts – protecting its own rights in the wider world and protecting those of others on its platforms. Both have been keeping the organisation extremely busy over the past 12 months.
The Alibaba brand is truly global and, as such, the company must both ringfence its own rights and fight off infringement. One recent example has been its high-profile dispute with the ABBC Foundation, a Dubai and Belarus-based cryptocurrency company which had been using the name Alibabacoin. This dispute, which saw the Chinese e-commerce giant launch litigation at US federal district court level in April 2018, was settled in March 2019, with ABBC agreeing not to use trademarks that include the term "Alibaba" worldwide. It served as a reminder that Alibaba so often the focus of the discussion with respect to the protection of third-party rights on its sites has its own valuable brand to protect.
The IP team tasked with managing its portfolio of around 50,000 trademarks and 15,000 domain names worldwide is embedded in Alibaba Group's legal department and has members in Hong Kong, Hangzhou and Beijing. The team oversees and manages all matters relating to the group's trademarks, copyrights and domain names, including contentious, non-contentious and transactional mandates (eg, assignments, licensing arrangements and M&A projects) in more than 100 jurisdictions.
Over the past year, Alibaba's soft IP team has been busy supporting the company's expansion into new businesses and markets, as well as coordinating new programmes (eg, the implementation of branding policies and the integration of new digital IP assets). The group is business-facing, with a spokesperson for the company adding: "Apart from the various business units of Alibaba Group, the team mostly interacts with the group's marketing department. The cooperation with the marketing team is focused on the naming and branding process for the various business units and hence has an important role in branding."
Then there is the second area of trademark protection that Alibaba engages in – the protection of brand rights on its platforms. In this regard, its Intellectual Property Protection Annual Report revealed that Alibaba provided 1,624 IP-related leads to law enforcement in 2018, with 1,953 arrests subsequently made. In addition, 96% of removed listings were proactively eliminated before a single sale took place and a similar percentage of removal requests submitted through its Intellectual Property Protection Platform were processed within 24 hours.
When asked to grade the company's efforts to date, Alibaba Group's vice president and head of global IP enforcement, Matthew Bassiur, responded: "The best measure of our success is the many rights holders and other external stakeholders who are regularly referring to Alibaba as an industry leader in IP rights protection. Did you know that more than 190,000 brands are now doing business on Alibaba's platform? That is 40,000 more than last year, and a testament to the trust and valued relationships we have built with rights holders on many fronts. The significant expansion of the Alibaba Anti-counterfeiting Alliance (AACA) – with more than 130 brands – and the Luxury Pavilion, where the world's leading luxury houses are building their brands and engaging China's consumers, is further proof we're making the grade and firing on all cylinders. In fact, according to Forbes, 77% of the world's most valuable consumer brands do business with us."
When it comes to the AACA, the key for Bassiur is that it is a collaborative effort, and one that can benefit both parties: "Nobody is perfect. Even as an industry leader in IP rights protection, we always strive to be better – to enhance and improve. If there are lessons to be learned, we'll take note. Rights holders are the experts in their products and a great many of them have put robust IP rights protection programmes in place. We benefit greatly from their industry expertise and they benefit from our advanced technologies and data analytics. In fact, that's the whole basis behind the AACA – bringing leaders together to learn and exponentially advance our effectiveness. When industry leaders collaborate, we all win."
More collaboration is needed though, with Bassiur concluding: "Here is our message to brands: We want to partner with you! We must collaborate and engage in honest and open dialogue. When you're successful, we're successful. The reason for this is both practical and simple; while there will always be dark corners where infringing goods are sought, the real and sustainable opportunity is a trusted platform where consumers can find the best the world has to offer. Let's work together to protect your intellectual property and go after the bad guys both online and offline – wherever they manufacture or traffic counterfeit goods. We are infinitely stronger and more capable when acting together, and we are all part of the solution."
Other nominees:
Louis Vuitton Malletier
Danone
Tencent
Treasury Wine Estates