Honeywell drops '.brand', Canada joins Madrid, and IACC cracks down on iOffer: news digest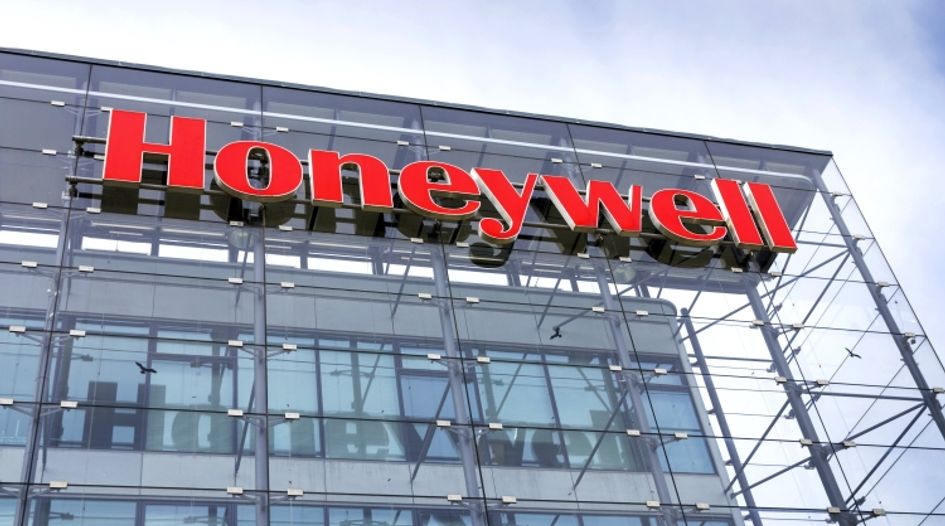 Every Tuesday and Friday, WTR presents a round-up of news, developments and insights from across the trademark sphere. In our latest edition, we look at Disney powering up its brand with its 21st Century Fox acquisition, China targeting fake agricultural supplies, Chinese supermarkets removing fake Starbucks products from shelves, a Scottish football club losing a trademark fight, and much more. Coverage this time from Trevor Little (TL), Adam Houldsworth (AH), Bridget Diakun (BD) and Tim Lince (TJL).
Market radar:
Disney powers up again as 21st Century Fox deal closes – Last month we took a deep dive into Disney's brand empire, examining its trademark and brand portfolios, exploring how it is evolving its strategy to adapt to new content consumption trends and assessing its acquisition strategy. Of the latter, we noted that its purchase of 21st Century Fox (giving the entertainment giant ownership of the likes of Twentieth Century Fox, Fox Searchlight Pictures, Fox Animation, and FX Productions, as well as Fox's interests in Hulu, Tata Sky and Endemol Shine Group) will provide a significant content boost in the company's efforts to branch into digital streaming services. The acquisition officially closed this week, with Robert A Iger, chairman and chief executive officer of The Walt Disney Company, stating: "This is an extraordinary and historic moment for us—one that will create significant long-term value for our company and our shareholders. Combining Disney's and 21st Century Fox's wealth of creative content and proven talent creates the preeminent global entertainment company, well positioned to lead in an incredibly dynamic and transformative era." In 2016, the cover story of WTR issue 60 focused on how Walt Disney had supplanted Lego as the world's most powerful brand, with its acquisition of Lucasfilm properties propelling it to the top of Brand Finance's brand strength league table. It has since fallen out of the top 10 but it would not be a surprise if, once again, this latest high profile acquisition once again results in Disney moving back up the power rankings. (TL)
IACC cracks down on iOffer – The International Anti-Counterfeiting Coalition (IACC) has worked with its payment partners, including Mastercard, to stop transactions going through online marketplace iOffer, which the IACC contends is known for offering counterfeit products (it "advertises itself as an online marketplace where you can buy and sell 'practically anything'"). The website was forced to temporarily shut down its website after its payment processes were interrupted. (BD)
China targets fake agricultural supplies; reveal big luxury goods bust – News agency Xinhua has reported on a Supreme People's Procuratorate (SPP) announcement that its authorities will launch a campaign against counterfeit and substandard agricultural supplies. The outlet notes that the campaign will target crimes involving fake and poor quality seeds, pesticides, fertilizer, veterinary drugs, feed additives and agricultural machinery. The news is the latest in a string of reports on anti-counterfeiting activities, including the news this week that Chinese authorities arrested 32 members of a group producing up to 100 million yuan ($14 million) worth of counterfeit luxury goods, including products targeting brands such as Louis Vuitton and Loewe. Reuters notes that, as part of that raid, the authorities closed two assembly lines and seized more than 4,000 bags, clothes and accessories. (TL)
McDonald's to fight back over BIG MAC cancellation decision – In January we reported on what was described as a "landmark judgement" when Irish fast food chain Supermac's prevailed in a cancellation action against the McDonald's registration of the BIG MAC trademark. Supermac's contention was that the BIG MAC registration was "not put to genuine use during a continuous period of five years following the date of registration in relation to any of the registered goods and services". The EUIPO's cancellation division found McDonald's found the evidence "insufficient to establish genuine use of the trademark" and sided with Supermac's. In the aftermath of the decision, the company was trolled by a competitor, with Swedish Burger King outlets offering such menu items as the "Burger Big Mac Wished It Was", "Like a Big Mac, But Actually Big" and "Big Mac-ish But Flame-Grilled of Course". As we noted at the time of the decision, an appeal was likely and the US fast food giant has now lodged its notice of appeal with the office. Expect this dispute to generate more mainstream coverage as the appeal progresses. (TL)
Chinese supermarkets remove fake Starbucks from shelves - It had been reported that a number of Chinese supermarket chains have removed fake instant Starbucks VIA coffee products from their stores after counterfeits were discovered in several locations. Shops in the Hualian Supermarket, Carrefour and Greenland Direct Global Goods chains in Nanjing, Jiangsu Province and Beijing have been affected. The fakes were uncovered following several complaints to the food and drug administration's hotline. This comes in the wake of an exclusive WTR interview with Starbucks' head of IP, Batur Oktay, who revealed that roughly half of the company's global enforcement workload is now in China. Identifying counterfeiting of the company's VIA product is an ongoing issue, and he said that he's found local authorities to be responsive and proactive when it comes to food and beverage safety issues. (AH)
Counterfeit rebranding factory to expand – According to an article on the BBC, a UK charity which gives counterfeit goods to people in need is to expand. Called His Church, the charity runs a rebranding factory by taking fake goods and stripping them of infringing logos. That clothing is then sent to homeless shelters and other organisations across the UK. "We take all the branding from the clothing off and we brand it with our own logo which means it is now legal, and it can go and help people who genuinely need it," explained coordinator Richard Humphrey. Interestingly, the rebranding is made possible through the use of an industrial sewing machine that was seized in a raid on a counterfeiters factory. As a way to turn illegal goods into something useful, His Church provides an interesting case study. As we have noted before, though, such an approach needs to be carefully thought out. (TJL)
Domain radar:
Honeywell drops '.brand' – As community attention focuses on the impact of GDPR on WHOIS data treatment and laying the groundwork for the next round of new gTLD applications, this week news emerged of a first-round '.brand' that is to be dropped by its owner. As reported by Andrew Allemann on Domain Name Wire, Honeywell wrote to ICANN last month to inform it of the planned termination of its '.honeywell' registry agreement by 30 June 2019. ICANN has now announced it will not transition the TLD to a new owner, as requested by the company. (TL)
Legal radar:
Canada becomes 104th member of the Madrid System – The Government of Canada has deposited with WIPO its instrument of accession to the Madrid Protocol, with the country becoming the 104th member of the Madrid System (which now covers 120 countries). WIPO director general Francis Gurry received Canada's instruments of accession to the Madrid Protocol, Nice Agreement and the Singapore Treaty from Canadian Ambassador Stephen de Boer, Permanent Representative to the WTO, last weekend and comments: "We are absolutely delighted that Canada, one of the world's largest economies, has acceded to the international trademark system as well as other key trademark treaties administered by WIPO. This is a true reflection of Canada's engagement with WIPO and its commitment to multilateralism." The Protocol will enter into force for Canada on 17 June 2019. (TL)
Scottish football club loses trademark fight with Spanish sherry producer – Aberdeen Football Club, known as The Dons, has failed in its attempt to register two trademarks for a brand of scotch whisky:' The Dons Dram' and 'Dons Dram'. The applications were opposed before the UKIPO by Sandeman, a Spanish company, which produces the Don Fino sherry, which alleged that the brand would infringe its own rights. The UKIPO agreed, finding that the similarity between the trademarks "is such that the relevant public will believe that they are used by the same undertaking or think that there is an economic connection between the users of the trademarks." Aberdeen Football Club argues that it has been known as The Dons since before the Don Fino mark was granted, but the office ruled that most UK consumers would not be familiar with its nickname. The club has been ordered to pay £1,500 in legal fees, The Drinks Business has reported. (AH)
UK shopkeeper ordered to pay £40,000 for selling fake Harry Potter merchandise – Shabir Siddique, who ran a small shop in Nelson in UK county Lancashire, has been ordered to pay £40,000 and given a 12-month community order after he was convicted of more than 50 trademark and illicit tobacco offences. Following an investigation by Lancashire Trading Standards, the shopkeeper was found in possession of 1,500 items of fake Harry Potter merchandise along with counterfeits versions of Reebok, Adidas and Puma sport equipment; Star Wars, Monsters Inc and Star Trek knock-offs; and several packets of fake cigarettes. UK trading standards authorities have the ability to recoup some of the profits from crimes under the Proceeds of Crime Act. And, while a court calculated that Siddique had benefited to the tune of £150,000, his available assets amounted to £40,000 - which if not paid could see him sent to prison for 12 months. (AH)
EU designs regime consultation extended – As we noted earlier this week, the European Commission is conducting a stakeholder consultation to gather evidence and views on the current EU legislation on design protection. The submission deadline has now been extended by two weeks, to 15 April, giving stakeholders more time to participate, with the submission period due to close on 31 March 2019. The EUIPO notes that the consultation has been "been launched with the intention of collecting the input of stakeholders on the functioning of the design protection systems in the EU, at Union and at national levels". (TL)
On the move:
TTAB appoints new judges – Over on The TTABlog, John Welch has reported that two Interlocutory attorneys at the Trademark Trial and Appeal Board have been promoted to Administrative Trademark Judges. Elizabeth A Dunn has served the TTAB for many years and is a former Trademark Examining Attorney. Meanwhile, Christen M English has served the TTAB as an Interlocutory Attorney for the past six years and boasts a 20-year career as a trademark lawyer. Additionally, Jonathan Hudis has joins the board from his position as a partner with Quarles & Brady LLP, which he joined in 2015. Further details are available here. (TL)
Partner joins DLA Piper – DLA Piper has welcomed Patrick Anding to the Los Angeles and San Diego offices. Although Anding joins the corporate practice, he also handles matters pertaining to intellectual property. (BD)
Forrest Firm boosts IP team with new hire – Forrest Firm has announced the appointment of Ashley Johnson to of counsel. Johnson's practice focuses on patent and trademark prosecution. She joins the office in Raleigh. (BD)
Friday catch-up:
Every Friday in our news round-up we will provide a quick rundown of the latest news, analysis and intelligence posted on WTR. Over the past week we:
Interviewed Ronald van Tuijl of JT International, who explained the distinctive set of trademark challenges that his team faces;
Analysed a new study from the EUIPO and the OECD which revealed a staggering rise in counterfeit goods being traded around the globe – and, in response, the executive director of the EUIPO called for coordinated action;
Looked at how UDRP filings at WIPO have continued to trend upwards, with 2018 setting a new record for the number of cases;
Wrote about a Louis Vuitton victory, Apple Pencil confusion and brand loyalty declining in our Tuesday round-up;
Wrote about how INTA has come out in support of the USPTO's proposed change to representation rules, and looked at how a US registered attorney is warning over "many examples of identity theft in China" targeting practitioners;
Looked at a "game changing" development in Nigeria, with the country's IP office releasing its first-ever compendium of oppositions rulings which one local practitioner told us will ensure brand owners have sufficient precedent for trademark-related actions;
Studied how the European Parliament's Legal Affairs Committee has endorsed the European Union acceding to the Geneva Act;
Delved into the trademark portfolios and filing trends of many of the leading global and local recording artists and bands in the world;
Exclusively interviewed Mastercard's head of intellectual property Colm Dobbyn and senior IP counsel Francesca Silverman on the challenges the company is facing from a trademark perspective;
Researched the current crop of candidates in the 2020 US Presidential Election, and found that few are seeking registered trademark protection for their campaign branding so far – although some are already being targeted by infringement.
And finally…
Accessing litigation know-how – WTR recently published the third edition of Trademark Litigation: A Global Guide 2019, which helps rights holders navigate the litigation regimes in key jurisdictions. The third edition of the guide serves as an invaluable reference guide to the litigation regimes in 15 key jurisdictions, each chapter examining critical issues such as the availability of alternative dispute resolution mechanisms, defences to trademark infringement or dilution, the use of survey evidence and expert witnesses, and the intricacies of the appeals process. The full publication is available and free to access here. (TL