Hermès victory; IACC postpones all 2020 events; counterfeit Pokémon figurines seized – news digest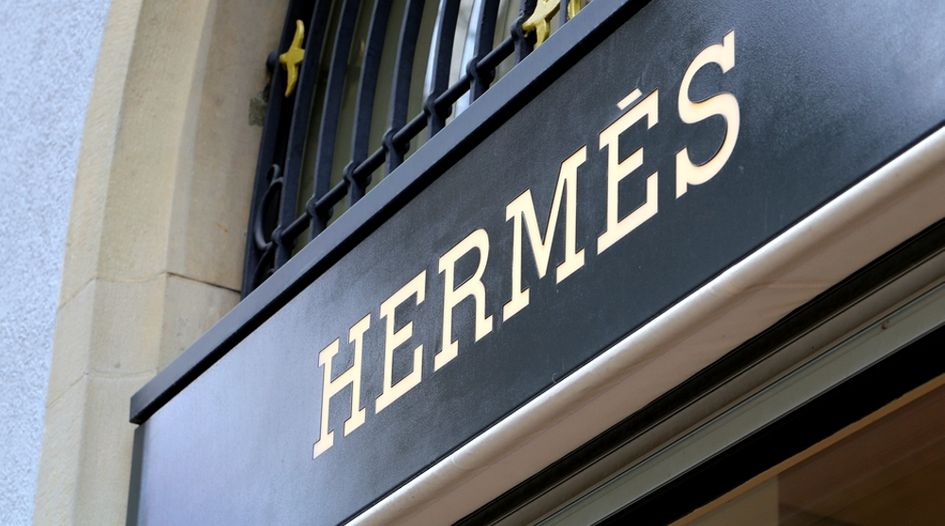 Every Tuesday and Friday, WTR presents a round-up of news, developments and insights from across the trademark sphere. In our latest edition, we look at a Chinese manufacturer denying that it sent counterfeit N95 masks to the United States, a draw called in a soccer dispute, the University of Tennessee suing over 'Power T' trademark, Vice interviewing a notorious counterfeit buyer, and much more. Coverage this time from Trevor Little (TL), Bridget Diakun (BD), Jonathan Walfisz (JW) and Tim Lince (TJL).
Market radar:
Lawyer College split brings trademark infringement suit – The Trial Lawyers College, a trial training institute for attorneys, has accused founder Gerald L Spence for trademark infringement, reports Bloomberg Law. Spence split from the college to form Gerry Spence's Trial Lawyers College and TLC have accused him of taking its mailing list, engaging in false advertising or unfair competition as well as trademark infringement. Attorneys representing Spence did not respond to Bloomberg's request for comment. (JW)
Gotta catch 'em all! ('em' being counterfeit Pokemon figures) – US Customs and Border Protection (CBP) officers in Harrisburg, Pennsylvania, have seized more than 86,000 counterfeit Pokemon action figurines which, if authentic, would have had a manufacturer's suggested retail price of nearly $604,000. While inspecting international parcels, CBP officers examined a shipment manifested as "plastic furnishing articles" that arrived from Hong Kong. The shipment contained 15 boxes that contained the toy action figures. Working with the trademark holder, CBP confirmed that the figurines were counterfeit. And officers seized the shipment for violating U.S. intellectual property rights. "In addition to protecting the trademark holder's intellectual property rights, Customs and Border Protection's primary concern with counterfeit consumer goods is the potential harm they can cause to American consumers, such as the choking hazard these figurines pose to children," said Michelle Stover, CBP's Port Director for the Port of Harrisburg. "CBP officers remain committed to working with our consumer safety partners to protect American consumers by seizing dangerous counterfeit goods at our nation's ports of entry." (TL)
The market stinks for UK's trademark cheese – Sales have dropped by 30% for the only UK cheese with a Protected Designation of Origin – Stilton. Only able to be produced in Leicestershire, Nottinghamshire and Derbyshire, Stilton sales have declined so steeply that the few dairies licensed to produce it fear they may close. First protected by the European Commission in 1996, Stilton is one of a few British products with EU-wide GI protection. (JW)
Chinese manufacturer denies sending counterfeit N95 masks – Shanghai Dasheng has denied responsibility for sending counterfeit N95 masks to the US, reports Newsweek. A shipment of N95 masks was received in LA in March that bore the company's name and trademarks, as well as stamps indicating the equipment was certified as safe for health workers in the US. However, the masks featured ear loops instead of bands, indicating that they were fake. Shanghai Dasheng denies having produced the masks, with chairman Wu Shengrong stating: "The N95 masks exported by the company to the US market are all headband masks (with bands) that stretch across the back of the head. We have never exported N95 masks with ear loops to the US." The Centre for Disease Control and Prevention (CDC) has warned that masks with ear loops are cheaper to produce, but aren't as effective at filtering out airborne particles. (JW)
IACC postpones all 2020 conferences until next year – The International Anti-Counterfeiting Coalition (IACC) has announced that it has postponed all its conferences until 2021 due to the ongoing covid-19 pandemic. A statement from the IACC reads: "This was a tough call to make and while we know this is disappointing, your health and safety are our utmost concern. Given the existing CDC and WHO recommendations to limit the size of meetings and gatherings, as well as several reports forecasting a second wave of the virus in the fall, we cannot risk your and our staffs' safety." The IACC will now offer virtual forums and networking opportunities in place of its conferences with the next in-person event expected at their Annual Conference in San Diego in April 2021. (JW)
Legal radar:
A draw called in soccer dispute – The US Soccer Federation (USSF) and US Soccer Foundation have settled a trademark lawsuit that was initiated in December 2018. As Sports Illustrated reports, the lawsuit was filed after the USSF demanded the foundation stop using trademarks the foundation had employed since at least 1996 (the USSF having previously allowed the foundation to use its marks). The foundation sued, seeking a declaratory judgment that the foundation has the trademark rights and an injunction against the USSF from claiming the foundation infringed on its rights and preventing the USSF from using the trademarks. Now, though, a settlement has been reached, a statement from the two organisations  revealing: "We have come to an agreement that we believe is in the best interest for the sport in the United States. As we move forward, the US Soccer Federation and the U.S. Soccer Foundation will work together to provide access and opportunities for all soccer players across the country, particularly those in low-income communities and others in need." (TL)
University of Tennessee sues over 'Power T' trademark – The University of Tennessee (UT) has filed a trademark infringement suit against Tennessee Bonding Company over the use of the 'Power T' mark. According to the filing, the Knoxville based company has been using the Power T in its logo since 2017 and has ignored two requests for it to be removed. The university adopted the Power T in earnest in 2015 and has registered relevant trademarks covering bags, balls, clothing, cups, earrings, educational services, key chains, lamps, posters, and sports, among other things. UT has accused the company of trying to suggest a connection to the school, and is seeking a permanent injunction as well as damages. (BD)
Independent wrestlers pick fight with ex-WWE stars over team name – Independent wrestlers Caleb Konley (Mason Burnett) and Zane Riley (Matthew Riley) have sent a cease-and-desist letter to former WWE superstars Cash Wheeler and Dax Harwood over the use of their team name: The Revolt. The former's lawyer said: "The Revolt are well-known in the independent professional wrestling circuit and are the current PWX World Tag Team Champions. Mr Burnett and Mr Riley sell a range of Revolt-branded merchandise including t-shirts, hats, and DVDs, as shown in Exhibit B. The Revolt has been their passion for years and they have literally put their blood and sweat into building The Revolt brand and connecting with their fans." The ex-WWE stars' lawyer responded that their client was not aware of The Revolt and that the team name FTR doesn't necessarily mean 'Fear The Revolt' even if that tagline has at times become associated with it. (JW)
Hermès victorious against D. Kelly over 'Kelly' trademark – Hermès has been successful in a trademark opposition against D. Kelly which was using its name in connection with brick-and-mortar stores in Japan, as well on its e-commerce website and a number of bags, and had also sought a trademark registration for the name. The story was first reported by trademark attorney Masaki Mikami and was later picked up by The Fashion Law. Hermès opposed the pending application made by the Japanese handbag company, arguing that its use of "D. Kelly" would cause significant confusion to consumers since both parties used the similar marks on the same type of products. The Japanese Patent Office issued a decision in favour of the luxury fashion brand in late March, refusing to allow D. Kelly's application to proceed to the registration process. (BD)
Office radar:
(For more of the latest coronavirus-related updates from national IP offices, please read our dedicated article which is being continuously updated)
Domain Radar:
A closed 'meet'? –  Over on Domain Incite, Kevin Murphy reports on Google's plans for its '.meet' TLD, which launches its sunrise period next week. After that, "perhaps controversially", Murphy notes, "it intends to keep the rest of the domains for itself". It is expected that Google will use the domains for its Google Meet conferencing Service, Google adding: "Google Registry is launching the '.meet' TLD. This domain is Spec 9/ROCC exempt, which means we will be the registrant for all domains on the TLD and it will not be made generally available... Registrations on behalf of the registry will be processed through a small number of registrars with whom the relevant product teams at Google work." (TL)
MARQUES focuses on RPM reviews, not and in the future – In an update from the MARQUES cyberspace team, Nick Wood, executive chairman of Com Laude/Valideus, has reported on the association's input into ICANN's gTLD Rights Protection Mechanism (RPM) review – comments submitted by MARQUES calling for improvements in some areas – "for example, financial deterrents for cybersquatting and for geographic indications to be included in the Trademark Clearinghouse. Where consensus could not be reached, we called for maintaining the status quo – ie, no change rather than tinkering with established practice". These comments were made during a chaotic review that saw, among other things, questions over the need for trademarks to be protected and a review member threatening legal action against others. An upcoming development to watch will be a review focused on the UDRP – Wood concluding: "The UDRP is so important that we need to be at the top of our game to prevent the tinkering of non-commercials and academics from undoing the only cross-border, cost-effective mechanism for resolving bad faith domain registration. We have 20 years of jurisprudence to protect." (TL)
Media Watch:
Vice talks with notorious counterfeit buyer – This week, Vice published an interview with Reddit user Aiden6, the person behind the 'fashionreps' subreddit, which has grown to be the world's largest fashion replica forum. In a wide-ranging interview, he reveals the amount of fake goods he owns ("probably 80 percent" of his wardrobe) and whether he ever gets called out for wearing counterfeits ("I want to say no? But I'll even be wearing real shit and people will say, 'Oh, it's all fake.' There will always be someone that's jealous."). Most interestingly, though, he spoke about whether he believes there is a "moral issue" with buying fake fashion items – and, to him, the answer depends on if a seller is being clear that an item is a replica. "I believe as long as you don't pass it off as authentic… if you're trying to scam someone by saying what you're selling is real, that's really not good at all," he concludes. (TJL)
And finally...
Free-to-view anti-counterfeiting intelligence now available – WTR has published the 12th edition of Anti-counterfeiting: A Global Guide, which provides comprehensive guidance on anti-counterfeiting laws, procedures and strategies in key jurisdictions around the world. Presented in a simple, easy-to-use format, this indispensable publication analyses the anti-counterfeiting frameworks in place in 18 jurisdictions, with a regional chapter identifying wider trends and best practices in the Western Balkans. In addition, an industry insight section offers guidance on protecting brands in the digital world, as well as industry-focused pieces offering insight into anti-counterfeiting strategies and best practice in the electronics and consumables, and luxury goods sectors. To access the new edition, click here.