Brand boycott warning, plain packaging litigation threat and fake gold: news digest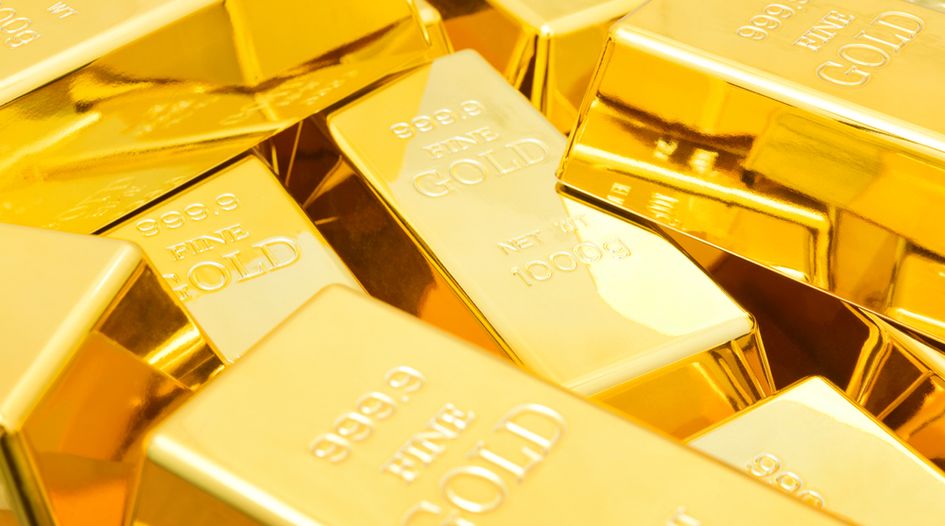 In our latest news digest, we look at the launch of a new pay-to-use name watching service, US government support for the 'Amazon' gTLD application, Imperial Tobacco warning of a court challenge to Canada's Canadian plain packaging regime, and much more. Coverage this time from Trevor Little (TL), Bridget Diakun (BD), Jonathan Walfisz (JW) and Tim Lince (TJL).
Market radar: 
American brands to be boycotted by Chinese consumers during Singles' Day – Chinese shoppers will be boycotting American brands during this year's Singles' Day, happening on November 11, as nationalist sentiment has been on the rise throughout the US-China trade war, Forbes has reported. The outlet states that almost 80% of Chinese consumers have said they will take part in the boycott. Up to 78% of shoppers will be instead buying Chinese products, with 'patriotism' cited as the major reason for doing so. This will come as unwelcome news to American brands as Alibaba's Singles' Day is the world's largest e-commerce event with $30.8 billion worth of transactions in 2018. The negative impact on sales during Singles' Day is just one casualty for American producers during the US-China trade war. (BD) 
TrademarkNow launches pay-per-use name watching service – IP technology company TrademarkNow has launched a new pay-per-use watching service that is claims will "end infringement against small brands". In a press release it explains that, the new service, called Word Watch, will allow law firms and business owners to "monitor and safeguard as many trademarks as they want in up to 10 countries of their choice", with CEO and co-founder Mikael Kolehmainen saying: "Your brand is your most valuable business asset. Monitoring and safeguarding a company's brands has typically been difficult, expensive and time consuming, even for the big corporations of this world. Having seen many brands infringed upon unnecessarily, we want to make protection easier for everyone." (TJL)
One-third of gold jewellery in UK 'is fake' – New research claims that one-third of all gold jewellery sold online in the UK is suspected to be fake. The research, carried out by the British Hallmark Council and Incopro, reveals that "36% of online listings for gold jewellery on sites such as Amazon and eBay were not advertised as hallmarked". It is illegal to sell precious metal in the UK over a certain weight without a hallmark – so the lack of the term on listings is a sign of a counterfeit. Action is being called for in response to the study. "We are joining the British Hallmarking Council in calling on the Government to work with us and the other Assay Offices in the UK, to develop a robust enforcement strategy that protects consumers and businesses from internet based, unfair trading practices – this must include a review of the current Hallmarking Act to see if it could be extended to cover internet trade," commented Robert Organ, deputy warden for the Goldsmiths' Company Assay Office. "We are also asking the government to work with Amazon and eBay to increase hallmarking information on precious metal jewellery listings, raising consumer and seller awareness about hallmarking and the law." (TJL)
Imperial Tobacco warns of court battle over Canadian plain packaging – Last week, we reported on how plain-packaged cigarettes will begin appearing on shelves in Canada from 9 November. However, at least one party is pushing back on the regulations before their implementation later this week. According to Valiant News, Imperial Tobacco claims that the proposed regulations "are confusing", with the company's head of corporate and regulatory affairs, Eric Gagnon, saying: "We still cannot understand how this government can justify legalizing marijuana while imposing such extreme measures on tobacco products. We feel that the discrepancy is really astonishing." One particular concern is that the decision to axe flip-top packaging will take "at least two years" because of a need to build new machines for the new format, therefore adding that the need to comply within six months" has been "impossible" to meet. "Going to court with the government is never something that we want to do or something we take easily, but if we don't get heard I think it's one of the options that we will have to consider," Gagnon added. (TJL)
Legal radar:
Malaysian government expecting rise in trademark applications – The Malaysian government's minister for domestic trade affairs and consumerism, Datuk Seri Saifuddin Nasution, has told a business event that it foresees "an increase in trademark applications over the next few months on the heel of the new Trademarks Act 2019", adding: "The new act [which comes into force next month] will help businesses protect their trademark through a fast, efficient and effective registration system. This new legislation also allows for multi-class applications and will streamline the administrative paperwork needed for brands to protect marks across different classes." (TJL)
No smoke without fire?: Cinnabon takes action against vape company – US bakery chain, Cinnabon has filed a suit against a vape company. Cinnabon claims LiquidChronic.com has infringed upon its trademark with a line of 'Cinnabon' flavoured vaping liquids. The complaint acknowledges the many times Cinnabon has licensed out its name for goods but adds that it never agreed to put its brand to the e-cigarette liquids, including a $129 CBD-infused version. Vape products are currently under increased scrutiny with a ramp up of anti-counterfeiting efforts, as well as investigations into the health impact of vaping products. (JW)
Magenta colour mark challenged – Lemonade, an insurance company, wants to invalidate Deutsche Telekom's magenta colour mark. Lemonade has used pink across its marketing campaigns for insurance since 2015. Deutsche Telekom obtained a preliminary injunction to force Lemonade to remove its use of pink from all German assets thanks to its registered magenta colour mark. Deutsche Telekom do not currently operate in the insurance market, nor does it have license to conduct business in such a regulated industry. Although Lemonade temporarily removed pink from its German marketing, it has not signed the company's agreement and wants to fight Deutsche Telekom's pink marks in all jurisdictions. Reference is made to a similar 'magenta injunction' against Swedish telecommunications company Telia, which landed Deutsche Telekom with the costs after a lost Danish trial. (JW)
Office radar:
Zimbabwe official urges country to simplify IP laws – Virginia Mabhiza has spoken on the need for Zimbabwe to simplify IP laws for easier for inventors to utilise, reports Xinhua. The country's justice, legal and parliamentary affairs permanent secretary addressed a WIPO and Africa Regional Property Organisation (ARIPO) conference on intellectual property in Harare, noting Zimbabwe's recent accession to the Beijing Treaty and the Marrakesh Treaty should just be the start: "There are so many other treaties that we have to ratify and domesticate in order to bring ourselves as a country up to standard with modern IP practices." (JW)
Liberia chosen as host for African IP annual meetings – The African Regional Intellectual Property Organisation (ARIPO) will have its annual administrative and ministerial council meetings hosted in Liberia this year. Between 18-22 November, the ARIPO's 19 participating member states will meet at the Farmington Hotel in Margibi. The meeting will attract more than 100 delegates and comes amid Liberia taking steps to increase its measures against IP related crime. (JW) 
Domain Radar: 
US comes out in support of ICANN progressing '.amazon' – ICANN's latest community gathering is underway in Montreal and over on Domain Incite Kevin Murphy has reported that the United States looks set to stand in the way of government attempts to further delay Amazon's application for the '.amazon' TLD. On WTR we have written at length on the battle between the ecommerce giant and South American governments over the term, which the latter regard as a geographic name.  Earlier this year the application was paced back in limbo but this week the US Governmental Advisory Committee representative, Vernita Harris, said that the US "does not support further GAC advice on the '.amazon' issue" and stated that ICANN is well within its rights to move forward with Amazon's controversial gTLD applications. As Murphy notes, the statement means that the GAC will be unlikely to be able to issue strong, full-consensus advice that will delay '.amazon' further, when it drafts its Montreal communique. For now, the intervention is a positive sign for Amazon.com as it seeks to unfreeze its application. (TL)
On the move: 
Stradley Ronon grows life sciences practice – Patrick J Kelly has been appointed to counsel within Stradley Ronon's IP group, according to an announcement on the firm's website. Kelly has over 20 years of experience handling IP matters within the life sciences industry. His practice focuses on prosecuting patent applications, creating and maintaining biotech IP estates, due diligence, freedom-to-operate analysis as well as licensing. He will be working out of the firm's Malvern office in Pennsylvania. (BD)
US IP boutique expands footprint to Italy – California-based acuminis has announced its global expansion with the creation of a  new office in Milan, and the addition of Carmen Castellano, who joins the firm as a partner. Castellano, whose practice spans patents, trademarks, designs, copyright, and unfair competition litigation, will serve as the firm's managing partner in the Milan office. (TL)
Reed Smith gains privacy, cybersecurity and data protection partner – Sarah L Bruno has left Arent Fox, where she led the privacy, cybersecurity and data protection practice, to join Reed Smith as a partner within its IP Tech and Data group. She was accompanied by Casey T Perrino a privacy lawyer who has been appointed to associate. Bruno's practice encompasses privacy, cybersecurity and data protection as well as trademarks and copyright, and advertising, marketing and promotions. Before Bruno's time at Arent Fox she acted as in-house privacy counsel at LinkedIn. (BD)
Polsinelli adds IP attorney to St. Louis office – Polsinelli has hired Laila S Wolfgram to its IP department within the St Louis office, according to a news release on the firm's website. Wolfgram, who focuses her practice on trademark law, copyright and branding, will serve as counsel. Polsinelli has been steadily growing its IP department over the past year having hired Phil Hampton, a former US patent and trademark office assistant trademark commissioner, as well as Monica Gutierrez. (BD)
Norton Rose Fulbright strengthens litigation bench – Norton Rose Fulbright has announced the hire of IP litigator Felicia Boyd who previously served as the co-chair of Barnes & Thornburg's IP practice. Boyd has been appointed to partner and will be working out of the Minneapolis office. She handles a range of IP disputes including patents, trademarks, copyright infringement and trade secret misappropriation. (BD)
And finally... 
Managing Trademark Assets returns to London – Following the success of this year's event, WTR's  Managing Trademark Assets Europe will be returning to London on 28 January 2020. The event provides an opportunity for attendees to hear best practice and insight from leading in-house counsel from the world's biggest brands as they discuss their approaches to critical areas, as well as share their own insights with peers and colleagues. For the upcoming event we are also increasing the interactive nature of the programme, introducing informal, small-group discussions on dispute resolution scenarios - allowing participants to workshop possible responses with their peers and colleagues. Among the other areas to be explored are budget management, dispute negotiation tactics, best practices around diversity and team building, and how to fight counterfeits on a finite budget. The current registration rate for the event is £395 (excluding VAT). To sign up to attend Managing Trademark Assets Europe, click here. (TL)