Grana Padano cease and desist controversy; USPTO anti-scam efforts; Nestle sells Yinlu brand – news digest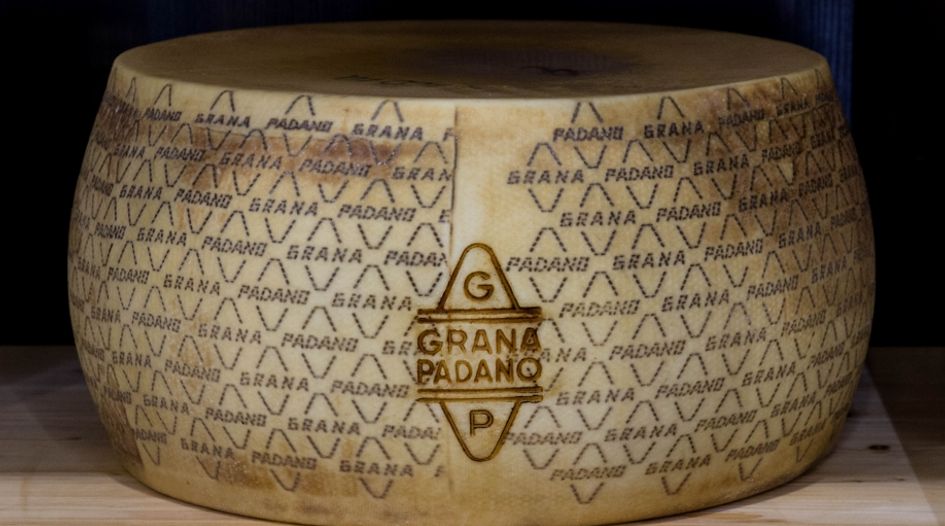 Every Tuesday and Friday, WTR presents a round-up of news, developments and insights from across the trademark sphere. In our latest round-up, we look at Amazon and the IPR Center teaming up to combat fake goods, Italian Customs seizing 4,000 illicit bearings, Nominet and PIPCU teaming up on anti-counterfeiting efforts, and much more. Coverage this time from Trevor Little (TL), Bridget Diakun (BD), Jonathan Walfisz (JW) and Tim Lince (TJL).
Market radar:
Amazon and the IPR Center team up to combat counterfeiting – The US government's National Intellectual Property Rights Coordination Center (IPR Center) and Amazon have announced the launch of a joint operation to prevent counterfeit goods from entering the US. This joint operation – led by Amazon's Counterfeit Crimes Unit and supported by US Customs and Border Protection (CBP) and DHL – will analyse data and conduct targeted inspections at US ports of entry aimed at preventing counterfeit products from entering the US supply chain. The IPR Center and Amazon will leverage evidence obtained during the operation to expand on-going investigations. IPR Center director stated: "The IPR Center plays a critical role in securing the global supply-chain to protect the health and safety of the American public, However, our efforts are increased with partners like Amazon to identify, interdict, and investigate individuals, companies, and criminal organizations engaging in the illegal importation of counterfeit products. This joint operation is our latest public-private initiative bringing us one step closer to border security."Dharmesh Mehta, vice president, customer trust and partner support, Amazon, added: "Counterfeiters don't just attempt to offer their wares in one store, they attempt to offer them in multiple places. Now, by combining intelligence from Amazon, the IPR Center, and other agencies, we're able to stop counterfeits at the border, regardless of where bad actors were intending to offer them." (TL)
Nestle sells off Yinlu business – Nestle has agreed to sell its Yinlu peanut milk and canned rice porridge businesses in China, the latest divestiture in its pursuit of a streamlined portfolio. According to Reuters the unit has been sold to Food Wise Co Ltd, a company controlled by the family of Yinlu founder Chen Qinshui, the world's largest packaged food group. The Yinlu brands had sales of $768 million in 2019. No financial terms were announced for the deal, but it is expected to close by the year's end. The sell-off will allow Nestle to focus on key areas in China such as infant nutrition, confectionary, coffee, culinary, dairy and petcare. Notably, the transaction does not include Nestle's ready-to-drink Nescafe coffee business, although Yinlu will continue to manufacture these products for the Swiss multinational. Further, Yinlu will manufacture and sell Nestea products under licence from Nestle. (BD)
Holiday season counterfeiters put on ice in New Orleans – US Immigration and Customs Enforcement's (ICE) Homeland Security Investigations (HSI) in New Orleans has seized 51,000 counterfeit items valued at more than $16.7 million during a holiday-related intellectual property rights surge operation. The HSI-led initiative, festively dubbed Operation Safety Claus, focused on interrupting counterfeit efforts in the New Orleans metro area during the holiday shopping season. This year's operation nearly doubled the HSI New Orleans 2019 totals, which resulted in 33,000 items seized, valued at $8 million. HSI New Orleans acting Special Agent in Charge Gilbert Trill reflected: "We are committed to working closely with our federal and state partners and private sector stakeholders to keep illegal and dangerous products away from the U.S. public, while disrupting revenue streams that fund transnational criminal organisation." (TL)
Bertelsmann to buy Simon & Schuster creating a mega publishing house – Bertelsmann, the owner of Penguin Random House, has closed a deal with ViacomCBS to buy book publisher Simon & Schuster, reports the Wall Street Journal. The German media giant will shell out $2.18 billion in the transaction. The deal will make Bertelsmann a publishing titan accounting for about a third of all books sold in the US. Penguin Random House is already top dog in the US by books sold while Simon & Schuster is the third largest (behind HarperCollins). ViacomCBS put Simon & Schuster up for sale in March saying it would use the cash to strengthen its streaming-video efforts. Penguin Random House has been hot on the acquisition trail this year, both in the US and abroad. Recent purchases include the children's book publisher Little Tiger Group and the Spanish Language publisher Ediciones Salamandra. The company further acquired the intellectual property rights to all works of author and illustrator Eric Carle in January of this year. Included in this deal was the popular title "The Very Hungry Caterpillar". (BD)
Operation CAROL tackles UK counterfeiting this Christmas – The Anti-Counterfeiting Group (ACG), in collaboration with Facebook and the UK Intellectual Property Office (UKIPO), has launched Operation CAROL, an enforcement campaign to remove illicit traders on social media platforms. Launched in time for Christmas, the campaign seeks to target the increased use of social media platforms for holiday shopping. A PwC UK study expects 88% of consumers to do their Black Friday shopping online, up from 77% last year. Phil Lewis, ACG's director general said: "With social media being so accessible to these sellers, they are trading from their front rooms and vans in car parks, selling fake items such as electrical goods, clothing, trainers, handbags, perfume, toys, makeup etc., bearing well established global brand names. Christmas shoppers are falling for this fraudulent activity. Consumers must be vigilant and check the product is being sold by a reputable source and report potentially counterfeit goods when it seems suspicious." The operation coincides with Black Friday and National Consumer Week and will work alongside Facebook and Instagram to report potentially counterfeit products for removal. "We are very grateful to Facebook and the Intelligence Hub at the Intellectual Property Office without whom this operation would not be possible," said Graham Mogg, ACG intelligence coordinator. (JW)
Italian Customs seizes 4,000 counterfeit bearings from China – The European Anti-Fraud Office (OLAF) announced the seizure of 4,154 counterfeit bearings by Italian customs officers. The bearings originated from China and were falsely using two well-known manufacturers' trademarks. The counterfeits were verified by technological assessments made by the original manufacturers. As the bearings were precision components, an OLAF spokesperson emphasised that the "illegal trade in such mechanical parts not only causes significant financial damage to the European industry but it is also a threat to public safety." (JW)
Office radar:
(For more of the latest coronavirus-related updates from national IP offices, please read our dedicated article which is being continuously updated)
INPI announces awards finalists – France's National Institute of Industrial Property (INPI) has revealed the finalists for its 2020 INPI Awards, which recognise and reward companies and research institutions that embody French innovation at its best and place industrial property at the centre of their development strategy. The finalists are 4NRJ, Delta Dore and Elistair in the patent category, Le Laplace and RS2E in the research category, LIPPI, Sammode and Tôlerie Forézienne in the design category, and Maison Roze and Moustache Bikes in the trademark category. The title of INPI Award winner is purely honorific, but highlights the finalists' capacity to capitalise on their intangible assets. This year's winners will be announced on 7 December 2020. (TL)
USPTO trademark commissioner expands on anti-scam efforts – The USPTO blog has featured a post by David Gooder, commissioner for trademarks, on the office's efforts against trademark scams, in particular "the rise of fraudulent solicitations from so-called IP 'experts' offering their services to assist owners of trademark applications and registrations at the USPTO". He notes that such solicitations "mislead owners into believing they are from the USPTO. Yet, the spurious offerings are either never performed or are botched, potentially putting a trademark application or registration at risk of failure. Often, these charlatans are charging inflated fees for bogus services. The scams target owners of US trademarks from around the world". Although the USPTO does not have the legal authority to sue or prosecute those who attempt to defraud its customers, he notes that the office aims to highlight such scams in a bid to raise awareness, as well as working with the Department of Justice (DOJ), the Federal Trade Commission  and the United States Postal Inspection Service (USPIS) in their efforts to combat such practices. For example, he expands: 'In 2018, the DOJ invited the USPTO to provide two IP attorneys to support the DOJ and the USPIS in a two-year 'detailee' program as those agencies investigated and prosecuted offenders. Our detailees assisted in several investigations, including one led by Homeland Security Investigations, in conjunction with USPIS that resulted in the recent arrest of an individual who allegedly defrauded trademark owners out of more than $1 million." That case is currently pending in federal district court. He concludes: "We want every person and company that has received a trademark registration to have the chance to be successful in the marketplace, hire workers, and create a more prosperous future for our country." (TL)
Domain Radar:
Nominet and PIPCU team up on anti-counterfeiting effort – Nominet, which oversees the '.uk' TLD, has introduced law enforcement landing pages for domains suspended due to criminal activity (including the sale of counterfeits), providing information for those who may have been affected by activity related to the domain name. In such instances, in collaboration with the City of London's Police Intellectual Property Crime Unit (PIPCU), Nominet will redirect web users to a secure site providing consumer advice and education for the potential victims of sales of counterfeit branded goods. Eleanor Bradley, MD of registry & public benefit at Nominet, says: "Criminal activity is as unacceptable online as it is offline, and the sale of counterfeit goods continues to result in innocent victims of cybercrime as consumers are duped by increasingly sophisticated websites that are not all they seem to be. Our new landing pages pilot seeks to provide real time education and advice to those who may have been victims of criminal activity at the point they attempt to access the website in question." The partnership with PIPCU reflects the fact that its referrals account for the majority of '.UK' domain names suspended for criminal activity. PIPCU's Weizmann Jacobs states: "These law enforcement landing pages, which include advice and guidance for the public, help us in protecting consumers from the dangers of counterfeit goods and protect their personal information when shopping online." (TL)
Media Watch:
Cheese cease and desist controversy – YouTube creator Gavin Webber, who has been described as the 'Bob Ross of cheese-making', has received a cease and desist letter from the Consorzio per la Tutela del Formaggio Grana Padano. In it, the consortium claims its EU designation of origin (PDO) for Grana Padano cheese has been infringed due to a video created by Webber on how to make 'Grana Padano Style Cheese'. "Your video seems to describe how to create counterfeited replicas of Grana Padano," the consortium claims in the letter. "YouTube users could understand that Grana Padano can be produced everywhere. On the contrary, the Specification Rules for the production of Grana Padano require that it is created in the production area, in Italy, by authorised entities controlled by the Consorzio. In the light of the above, I kindly ask you to immediately remove your video." In response, Webber posted a video sharing his feelings about receiving the letter. "Not only are they trying to protect their brand, which is fine and perfectly okay if it's the law, but I must have really nailed the Grana Padano recipe for me to get that sort of letter, they were obviously pretty upset that I got the recipe so close," he said. "I suppose I don't have a leg to stand on, even though I did state in that video that it isn't Grana Padano – it's obviously not even the same size as a 40kg wheel of Grana Padano. However, if this is how pedantic the consortium wants to be, then I will comply with their wishes and take down the video." He then vowed to take down the video on Sunday (within the five day deadline given in the letter), and urged his subscribers to watch it before then. The situation has reached the frontpage of Reddit, with over 16,000 up-votes and 1,200 comments so far. "Ironic that if they wouldn't have C&D'd his video, less people would have seen the video," said one user, with another adding it is the "Streisand effect in full force". It is indeed a reminder that, in some cases, enforcement action can actually bring awareness to an infringement that can potentially do worse damage to a brand. In fact, in this situation, it has probably worked to the significant advantage of the content creator – with many Reddit users now saying they will follow the channel going forward. "This guy is probably right in assuming that he had in fact come pretty close to nailing the Grana Padano recipe – all they did was lend credence to his version," concluded one user. "I do not think that he had anything to worry about from a legal standpoint. They can't copyright someone attempting to replicate their style, especially when he took great pains to acknowledge that his wasn't real Grana Padano cheese. This guy just got a new subscriber." (TJL)
On the move:
McDermott Will & Emery announces partner and counsel promotions – As of 1 January 2021 37 of McDermott's attorneys will be promoted to partner and five to counsel. Intellectual property lawyer Chris Bruno of Washington DC is one of the lawyers to be elevated to partnership. (BD)
Keystone adds 14 new partners to the firm – Keystone has announced 14 new partner-level appointments. Fiona Nicolson has joined the firm's IP and commercial group. Nicolson has over 30 years experience in intellectual property and commercial law, advising clients from a range of industries including life sciences, IT and industrial markets. She formerly practiced at Bristows. (BD)
And finally...
Free-to-attend Brand Strategy China event – WTR has unveiled the programme for the fifth annual Brand Strategy China event, which will provide attendees with a series of talks delivering practical, actionable takeaways for professionals tasked with protecting the integrity and maximising the value of their brands across Greater China. This year, the free-to-attend event will be held as a dedicated virtual programme comprising four sessions spread across two half days (10 and 11 December) and timed to facilitate evening attendance from US-based trademark professionals. All sessions will be bilingual with simultaneous English and Mandarin translations. Among the confirmed participants are experts from 3M, Amazon, Chanel and Richemont. To secure your place now, free of charge, click here.