Gmail offers authenticated brand logos; UKIPO launches bulk renewal service; L'Occitane wins in China – news digest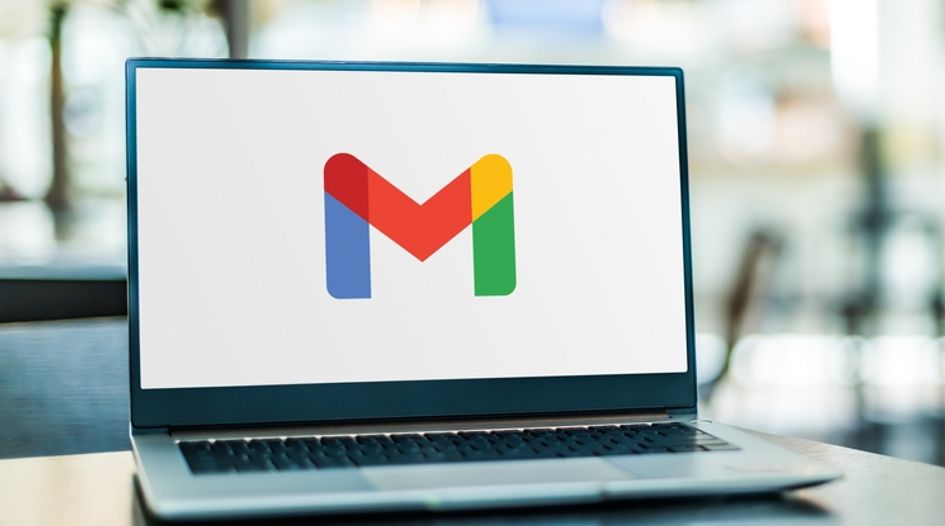 Every Tuesday and Friday, WTR presents a round-up of news, developments and insights from across the trademark sphere. In our latest round-up, we look at INTA opening registrations for its Annual Meeting, Clarivate integrating its trademark solutions, Honduras joining TMclass, and much more. Coverage this time from Victoria Arnold (VA), Bridget Diakun (BD), Tim Lince (TJL) and Trevor Little (TL).
Market radar:
Gmail to launch authenticated brand logos – Google has announced the launch of an authenticated brand logo programme that it hopes will be an effective security feature to protect users from scam emails. According to Heitner Legal, the Gmail programme "will serve a similar role to verified badges on social media". To obtain authentication, brands will need to validate their trademarked logos on Google via a verified mark certificate. Once proof of verification has been received, "Gmail will start displaying the logo in the existing avatar slot". Going forward, the logo will appear in a user's inbox when an organisation sends an email "that's authenticated using the DMARC standard", which should help to reduce the likelihood of users acting on emails posing as brands. The move is particularly good news for financial and non-profit brands, which are often the target of email fraudsters and phishing criminals. (TJL)
Clarivate integrates trademark solutions – Clarivate has announced the integration of its trademark research and protection solutions powered by CompuMar into IPfoli and FoundationI, IP management software (IPMS) solutions for corporations and law firms. The integration is part of a long-term strategy to "remove friction from IP management processes by connecting the IP ecosystem". By adding global coverage of more than 180 trademark authorities from CompuMark into IPfolio and FoundationIP, the company states that IP departments and law firms will be able to keep portfolio data complete and accurate while reducing manual data entry efforts. The integration also brings CompuMark Watch ordering into FoundationIP and IPfolio, allowing customers to watch a trademark within their IPMS. Gordon Samson, president of the IP group at Clarivate, said: "We are on a mission to improve the way the world creates, protects and advances innovation. That's why we help our corporate and law firm customers compete effectively in this evolving landscape by unlocking the full value of their IP. The end result for our customers will be operational excellence by reducing friction in management tasks, improved collaboration by connecting professionals with the larger IP ecosystem and better decisions informed by data-driven insights. Clarivate will continue to invest in and extend IPMS solutions." (TL)
INTA opens Annual Meeting registration – This week INTA opened registrations for its 2021 Annual Meeting Virtual+, the world's largest event for brand owners and professionals, which will take on a unique hybrid format this year between 15 and 19 November. To coincide with the launch of registrations, the association has released the educational programming schedule for the virtual event. Each day features a track focused on a central theme (building a better society through brands; the business of brands; enforcement and anti-counterfeiting; innovation and the future of intellectual property; and regional updates). Alongside the virtual offering, the association is running a series of in-person mini-conferences in Berlin, Hong Kong, Los Angeles and New York. INTA CEO Etienne Sanz de Acedo stated: "Excitement is building around this event. Our community is eager to get together and to look to the future, and we're presenting an innovative opportunity to do so virtually as well as in person." (TL)
Authentix builds online anti-counterfeiting and content rights offering through Singapore acquisition – Texas-Based advanced authentication solutions provider Authentix has acquired Singapore brand protection company Strategic IP Information Pte Ltd (SIPI) in a major move aimed to expand its digital security technology by adding online anti-counterfeiting and content rights solutions to its suite of services. "The cutting-edge track and trace solutions provided by Authentix, in combination with the online and offline enforcement solutions we have developed, should offer highly secure protection to the world's leading brands," said SIPI founder and chair Bharat Dube. The move comes a year after Authentix – whose authentication solutions are aimed at governments, central banks and commercial products – acquired anti-counterfeiting and diversion control outfit the Traceless Authentication Group. The company's expansion mirrors the booming anti-counterfeit packaging market (expected to grow by $58 billion by 2024) in which it operates. "A key element of our growth plan includes the integration of both online investigation and copyright protection services," said Authentix CEO Kevin McKenna. The SIPI acquisition is the first step towards achieving that goal. Under the deal, SIPI will remain a standalone entity and retain its respective brands, while integrating within the Authentix group of companies and leveraging the larger Authentix sales platform. "With the support and backing of Authentix, we are confident of becoming the world's leading service provider of online brand protection," stated SIPI CEO Bharat Kapoor. (VA)
Brand radar:
Danger Mouse celebrates 40th anniversary with new licensing range – Danger Mouse creator Boat Rocker Studios is teaming up with a host of new licensing partners to launch a range of anniversary merchandise to celebrate four decades of the iconic TV animation. Among the licensees are US collectibles manufacturer Funko, licensed apparel manufacturers Bioworld and Trademark Products Ltd, online marketplaces Truffle Shuffle and Redbubble, UK fancy dress company Smiffys and UK content innovation agency the River Group. Kate Schlomann, executive vice president, brand management and content marketing at Boat Rocker Studios, stated: "The show has achieved incredible global success in both its original incarnation and its thrilling reboot. We are delighted to be celebrating its 40th anniversary with an epic range of products which really capture the style and wit of the show." The new range – which covers everything from apparel and drinkware to figurines, retro gifts and an 84-page anniversary 'bookazine' – aims to tap into the demand for adult nostalgia goods, as well as the children's toy and entertainment market. (VA)
Texas A&M University extends licensing partnership with CLC – Texas A&M University will be extending its agreement with US collegiate trademark licensing and marketing company Collegiate Licensing Company (CLC) for another 10 years. "Texas A&M remains committed to developing unique products and brand engagement opportunities for fans and consumers throughout the state and around the world," said Shane Hinckley, vice president of brand development for Texas A&M. "Our partnership with CLC gives us access to their data, expertise and industry relationships to help identify opportunities and strategies to continue to build the Texas A&M brand." (BD)
Legal radar:
Borat billboard proves not so nice for cannabis company facing $9 million copyright claim – Sacha Baron Cohen is suing US cannabis company Solar Therapeutics for using an image of his famous Borat character without his permission, reports Reuters. According to the complaint filed this week, the company's use of Borat's image and catchphrase "It's Nice!" on a billboard infringes Baron Cohen's copyright in the character, violates his right of publicity and constitutes false advertising. Therefore, the actor is seeking at least $9 million in damages. The complaint indicates that Baron Cohen is staunchly opposed to the use of cannabis and "never would participate in an advertising campaign for cannabis, for any amount of money". Instead, the actor claims to use his characters to "reach and educate people around the world on important social issues", having turned down "countless" advertising opportunities because they would "weaken his credibility as an actor and as a serious social activist". Baron Cohen's attorney, Russell Smith of SmithDehn LLP, described the lawsuit as "another salvo in the battle against fake celebrity endorsements". (VA)
Chinese appeal court awards L'Occitane $1.4 million in infringement suit – The Zhejiang Higher People's Court has awarded L'Occitane $1.4 million (Rmb9 million) in damages and an injunction for trademark infringement and unfair competition, reports the National Law Review. L'Occitane previously sued Zhejiang Junda Biotechnology Development and Guangzhou Ailian Cosmetics for use of its cherry blossom trademark to sell their Andorheal Fragrance Body Lotion in a bottle similar to that of L'Occitane's Cherry Blossom Shimmered Lotion. The first-instance court found in favour of L'Occitane and ordered the defendants to pay Rmb3 million and Rmb6 million, respectively. However, the defendants appealed, arguing that the amount of compensation was too high and that the packaging had changed since the initial lawsuit. On appeal, the Zhejiang Higher People's Court held that "the products produced by the defendant fully imitated the trademarks, packaging and decoration of L'Occitane's earlier use of the well-known L'Occitane cherry blossom products". Describing "the malicious appropriation of L'Occitane's goodwill" as "very obvious", it affirmed the compensation amount. The court then went on to emphasise the responsibility of industry operators to educate themselves on the IP rights of others, stating: "In the process of market operation, operators should be honest and law-abiding, increase their awareness of intellectual property protection, and continue to gain competitive advantage through innovation and on the basis of respecting the intellectual property rights of others." (VA)
Office radar:
(For the latest coronavirus-related updates from national IP offices, please read our dedicated article, which is being continuously updated.)
UKIPO launches bulk renewal service – The UK Intellectual Property Office (UKIPO) has launched a new digital renewals service that it claims will "slash bulk renewal time for IP rights from 5 days to 5 minutes". The new service allows users to renew up to 1,500 IP rights – including combinations of patents, trademarks and designs – in a single digital transaction. It follows a trial period last year that handled around £138 million worth of transactions and saw around 550,000 individual IP rights renewed through the new platform. The new service scored a 96% satisfaction rating from trial users. According to the UKIPO, the digital service "makes the bulk renewals process more streamlined, provides instant validation of renewal applications, and eliminates errors resulting from a manual process". On top of that, the agency claims that users will benefit from "automated electronic delivery of correspondence, receipts, and certificates, and can complete transactions at the time and place that suits them". In a statement to WTR, UKIPO deputy director of technical change Peter Slater said: "Our new renewals service has proved that we are more than capable of delivering on our promises of radically improved digital services and we'll continue this journey with the needs of our customers at the core. The journey toward introducing a new service isn't always going to be seamless, particularly at the very earliest stages. Therefore, the value of testing new services with a range of customers with different needs could not be clearer. This approach has helped us to design a system that met the needs of all our customers, whether they file one renewal or 1,000." (TJL)
Honduras joins TMclass – The Honduras Directorate General of Intellectual Property (DIGEPIH) is now part of the EUIPO's TMclass tool, the office has announced. TMclass allows users to search for and translate goods and services in any of 44 languages. Going forward, the DIGEPIH will use and accept the list of terms from the harmonised database of goods and services in TMclass. The inclusion of the DIGEPIH in TMclass brings the total number of participating IP offices – including multinational registries such the African Intellectual Property Organisation, the African Regional Intellectual Property Organisation and WIPO – to 85. (TJL)
In memoriam:
John F Flannery – US firm Fitch, Even, Tabin & Flannery has announced the passing of John F Flannery. Flannery spent his entire legal career at the firm, leading its litigation practice for much of the 50-plus years that he was there. A fellow of the American College of Trial Lawyers, he was one of the most active first-chair trial attorneys in the IP field and accomplished many notable firsts throughout his career. Only a year out of law school, he obtained the patent on the first videotape recorder on behalf of firm client Ampex, succeeding where lawyers from other firms had tried and failed. He went on to enforce the patent in court and lead a successful worldwide licensing campaign, resulting in substantial royalties to the client. He was also the first to sufficiently uphold the patentability of a software-based diagnostic system as lead trial counsel in the landmark case Arrhythmia Research Technology v Corazonix Corp. However, the firm states that "John's greatest passion was his beloved family, ever devoted to his late wife Catherine and their 13 children, 19 grandchildren, and 12 great-grandchildren. Our heartfelt condolences go out to his surviving family. He leaves quite a legacy, and will surely be missed by all who knew." (TL)
Law firm radar:
Perkins Coie adds partners to IP practice – Perkins Coie has announced that partners Ngai Zhang and Drew Schulte have joined the firm's expanding IP practice in the Washington DC and New York offices, respectively. Zhang's practice focuses on internet and technology law, including patents, trademarks, open source, technology transactions, user agreements and contests and sweepstakes. Meanwhile, Schulte's practice has recently focused on the fields of fintech and AI and machine learning. "We are thrilled to welcome Ngai and Drew to our growing IP practice and know that their fintech experience and innovative approach to portfolio management will be of great benefit to our clients," said Steve Bishop, co-chair of the Perkins Coie IP practice. "Their addition to the group continues our focus on cutting-edge industries and the East Coast." (TL)
Barnes & Thornburg welcomes IP specialists – Barnes & Thornburg has added three IP attorneys – partner Andrew Rejent and associates Liza Hadley and Alex Nagorniy – as well as IP paralegal Christine Shapiro to its new Boston office. Rejent, Hadley and Nagorniy represent clients in a range of industries, including electromechanical, chemical, mechanical, software arts, medical devices and IT. Shapiro is an IP paralegal with more than 15 years of law firm experience working with patents and foreign and US dockets. "The addition of this group furthers our goal of expanding our national patent practice, and we're excited to welcome them," said Julia Gard, chair of the firm's IP department. (TL)
And finally...
Latest edition of the WTR 300 now available – WTR is pleased to announce the publication of the fifth edition of WTR 300: The World's Leading Corporate Trademark Professionals. The publication identifies the individuals deemed to be the leading lights of the corporate trademark world. The full methodology for the publication is available here but, in summary, we ran a three-month campaign to elicit nominations from the trademark community. Individuals who received multiple nominations from outside their own organisation were long-listed and the editorial team then engaged in additional research and outreach before deciding on the final list. The full list is now available to view here.