Global IP Awards 2020 winners revealed at celebration of IP excellence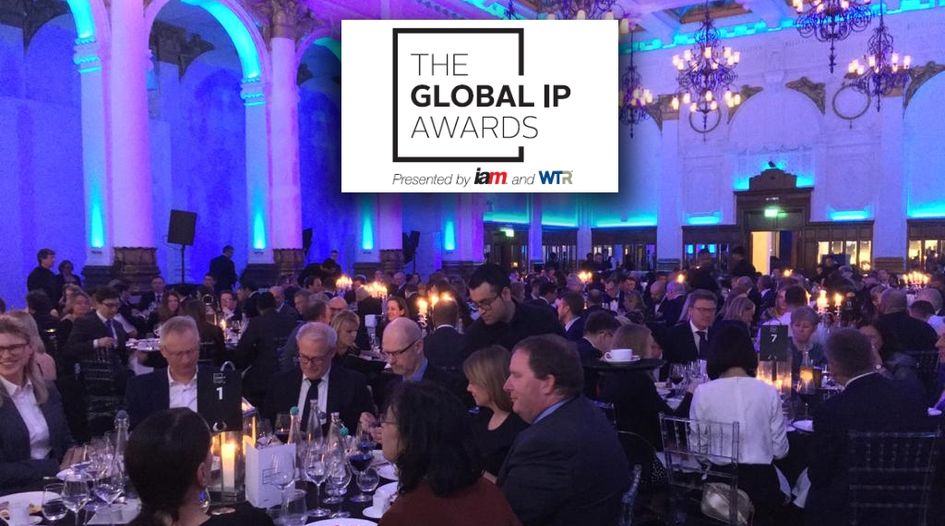 The winners of the second Global IP Awards, which recognise law and attorney firm excellence in the fields of trademark and patent work, have been announced at a gala dinner in London.
The Global IP Awards recognise the outstanding achievements of IP law and attorney firms in litigation, prosecution and transactional work during 2019. In total, 113 awards were awarded to firms from across the globe, highlighting the depth and spread of IP expertise available to corporate IP teams the world over.
With full-time journalists and dedicated researchers based in Europe, the US and Asia, WTR and IAM are uniquely placed to provide in-depth analysis of developments in all the world's major IP markets. Joff Wild, editor in chief of the IP and data division of Law Business Research, states: "These are not the only IP awards out there. However, we believe that they are the most prestigious. They reflect the collective conclusions of a set of highly experienced individuals, with deep links in both the corporate and legal worlds, who are based in our offices in London, Washington DC and Hong Kong. In total there are 17 of them and they talk to the market day in, day out throughout the year."
Based on the team's collective knowledge and insight, and drawing on a number of strategic data points, we identified the firms that deserve recognition for their achievements across the past 12 months.
The winners were then celebrated last night at an exclusive dinner at the 8 Northumberland Avenue in London, with over 250 leading law and attorney firm professionals from more than 50 jurisdictions in attendance.
WTR would like to congratulate all the winners.
Click here to view the full list of Global IP Awards winners from the prestigious event. Alternatively, the full list of winners is below: